Longstanding Philadelphia hip-hop artist ialive offers a platform for country-wide underground emcees to spit their game across a dense psychedelic palette on new album 'I'll Wait Forever'.
Stream: 'I'll Wait Forever' – ialive
---
The Philadelphia rap scene has always featured a diverse set of MCs and producers from various parts of the city. From its early onset, when Graffiti dominated a large part of its culture, to the assorted number of artists who exemplified a prideful underground spirit (from Jazzy Jeff to Schoolly D), Philly features a raw and collaborative energy most recently portrayed through mainstream acts such as Meek Mill and Lil Uzi Vert.
Outside of that trap-inspired sound lies a more organic rock-infused lilt reminiscent of those classic days when DIY artists were building careers off of famous underground shows like The Fake House or Philly Woodstock (a bunch of artists from the city would perform in hopes of reaching a wider audience). Spearheading this movement over the past 15 years is veteran Cold Rhymes Records producer/MC ialive.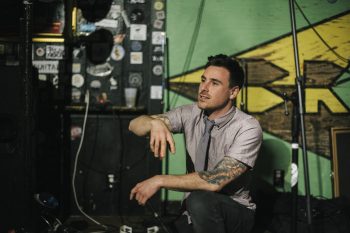 Since he started making beats in 2004, the art-rap evangelist has continued to work on his craft both as a cold-blooded spitter, and as an intricate producer. ialive's disparate catalog ranges from solo ventures to joint undertakings. His most recent run of projects includes a trilogy with Philly native Darko the Super under the moniker "The Hell Hole Store." Their latest album included Los Angeles rap savant Open Mike Eagle.
ialive's current busy streak includes other solo efforts as well; most notably 2019's Don't Do Nothing, a project that nudged the Philly native's genre defying style of rap, pop, a psychedelia to the forefront.
Amidst all of these impressive achievements, ialive continues to represent a staunch list of experimental producers who pride themselves on keeping the collaborative spirit alive, particularly through the motorized Soundcloud sphere, and numerous DIY artist tours.
On his newest record I'll Wait Forever, ialive focuses solely on his eclectic production aesthetic. He invites rappers from burgeoning scenes in New York City (Uncommon NASA and Googie), Detroit (Goldzilla and Mister), New Jersey (Ray Strife) and Atlanta (DayTripper) to assist with this celebration of hip hop's universal past and present. Philly is represented through major guestspots from Yikes the Zero, Curly Castro and Andrew.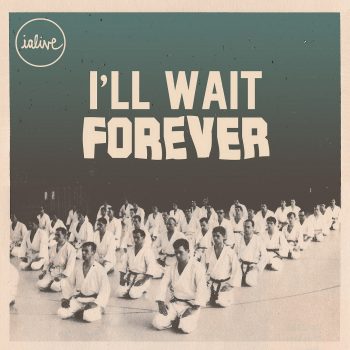 Unlike most label-oriented releases, Cold Rhymes clearly allows their artists to follow through with their out-of-the-box ambitions, no matter how long it takes for the vision to reach a state of completeness. I'll Wait Forever perfectly illustrates ialive's patient mindset. In a modern era where music (trap especially) is more saturated than it's ever been, the multi-faceted producer unapologetically combats the fast-moving internet age with a sonically transcendent body of work.
Despite each artist coming from different origins, one could draw parallels between the album's raw synergy and Dreamville's infamous week-long recording extravaganza back in early 2019. Much like J Cole's Grammy-nominated Revenge of the Dreamers III, I'll Wait Forever has a free-flowing nature to it thanks to ialive's signature churning echo that radiates across its 17 tracks.
There's the lighthearted keyboard riff that sarcastically apposes ialive's transparent spoken word about life's supposed transgressions. "Fuck waiting, we'll be dead before we know it" he says in a sardonic tone that early Tyler, the Creator would've been proud of.
For the most part though, ialive takes a backseat, instead allowing his guest MCs the opportunity to say whatever comes to their mind. POW Recordings' own Zilla Rocca spits metaphorical one liners over urgent handclaps, knocking drums, and sharpshooting laser synths on "Who's Number One," while Torito and Goldzilla ventilate some of their wildest health escapades across buzzing percussion and intermittent cowbells on "Breadlines."
Gluten-free gummy bears, no duh dummy
Perfect timing on the bunny ears…
X on the map in my tummy hair
I watched Call Me By Your Name,
now when I'm alone. I cum in pears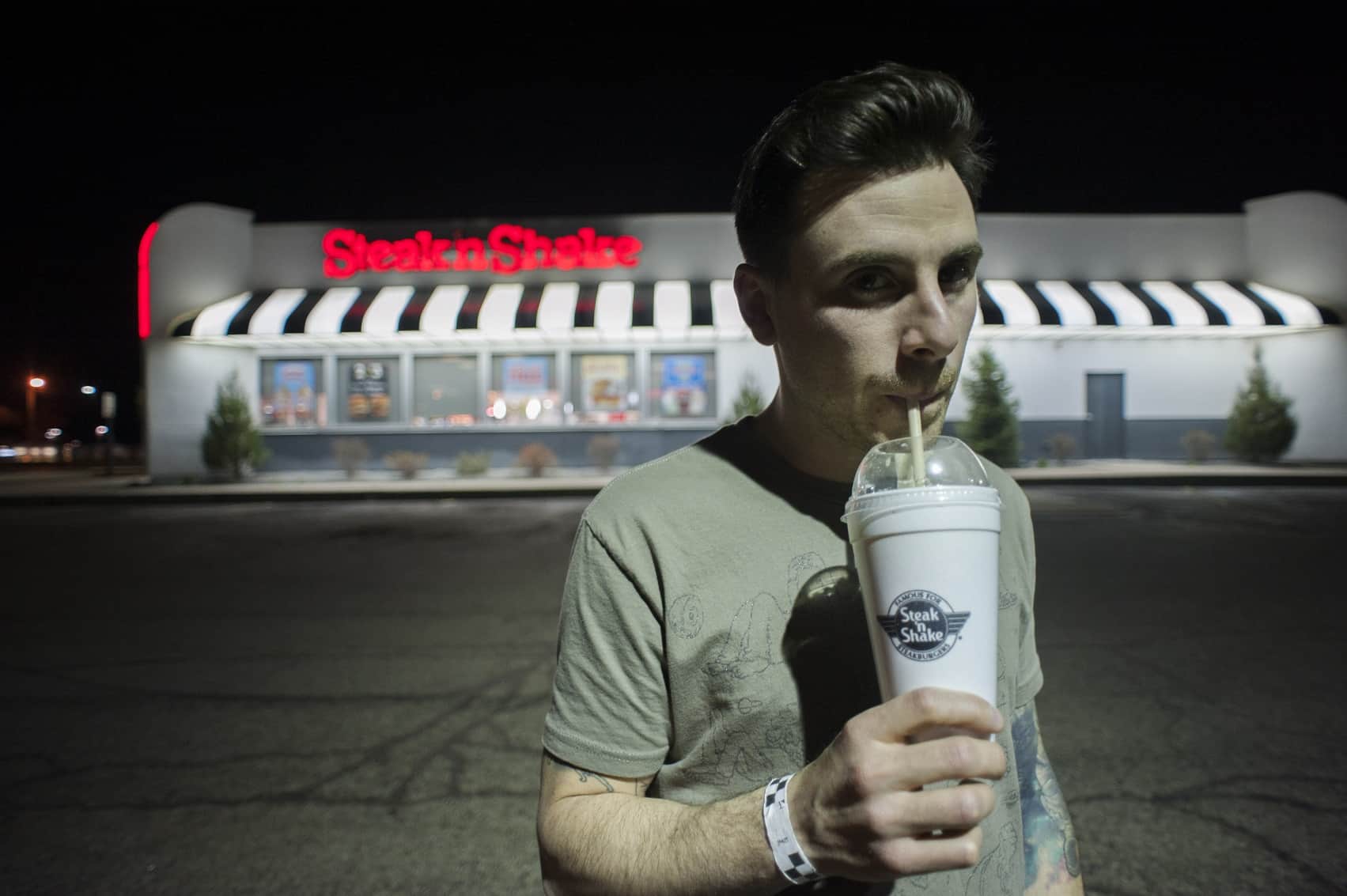 There's rebellious undertones that are far beyond ialive's satirical title. I'll Wait Forever naturally represents who ialive is as an artist; even-tempered, accommodating, and understanding. He showcases his stark wisdom through subtle bells and whistles that envelope much of the production. The raking electric guitar interrupts harmonious boom-bap on "777," while reverberating guitar distortion faintly submerges into the background of "More Bologna." There's also ialive's caustic passage about love's cynical qualities ("I'll wait for the one I'm supposed to love, but I'll probably never actually find her") at the end of the melodically gorgeous "Get Any Worse," featuring Cat Park's layered staccato. Little tidbits like these add so much color to the project, and ultimately tie a lot of the loose themes together.
The contrasting personalities that juxtapose ialive's stratified sonic palette are equally entertaining and abstractly intriguing. The ephemeral seriousness of Height Keech and Mister's "Gardens" is nicely attached to ialive's pressing drums and ironically serene guitar riffs. There's a political allegory attached to it as well that makes for an apocalyptic experience filled with undying urgency. It's one of this many moments where the album takes a turn from laid-back rhyme-kicking to socially conscious wordplay.
My head is zen gardens
Heart beats where moonlight glows
Light beams when landscapes darken
High heat when lakes get froze
Even the duet performances are wildly enthusiastic in nature, especially on Curly Castro and DayTripper's "Arabian Hash," as well as Darko the Super and Dizzo's "More Bologna." The latter features Danny Brown-esque debauchery courtesy of Dizzo and Darko finding irony in the mundane. Most rappers work in this pocket of personal affirmation and lyrical absurdity (in a great way). "Shop Local" perfectly encapsulates the formless raw energy, whether it be from the glittering psychedelic keys, or the screaming and shouting in the background while Headtrip, Googie, and Ray Strife properly examine individuality in an all-encompassing world.
ialive's I'll Wait Forever is one of the more impressive albums to come out of the polylithic landscape of modern hip hop.
In fact, the project itself represents the genres diversified group of personalities. It's an impeccable bridge between Philly's street-inspired past and hip hop's jubilant future. The person connecting this walkway is ialive; the proficient craftsmen who allows everyone's charisma to speak for themselves.
— —
Stream: 'I'll Wait Forever' – ialive
— — — —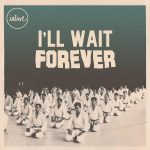 ? © 2020
I'll Wait Forever
an album by ialive
---