The Belle Sounds get intimate with anxiety in "Like a Villain," an intimate and intense exploration of human fragility and inner strife.
— —
How do we respond to the realization of our deepest fears? It's easy to run and hide – to avoid and evade. While it's much harder to actually face our fears, doing so can be life-changing – a pivotal moment in our personal growth and development. Austin's The Belle Sounds get intimate with anxiety in the evocative "Like a Villain," a dynamic pop/rock exploration full of hardship and pain – and ultimately, a little light. After all… what's the worse that could happen?
My mortal enemy
Something I can't see
Sneaks up inside of me
And takes me for a ride
It's having so much fun
Me with my weapons drawn
Never a battle won
It's the beast that won't die
Atwood Magazine is proud to be premiering the music video for "Like a Villain," taken from The Belle Sounds' upcoming album The Sea Within (out July 20, 2018). While undergoing multiple forms and iterations over the past half-decade, The Belle Sounds have, at their core, been the emotional and creative vessel for frontwoman Noëlle Hampton and her husband (and guitarist) André Moran. The group debuted out of San Francisco in 2013 with a folk/pop self-titled debut album, later moving to their current home of Austin, Texas, where they've made their presence known so well that, according to their PR, the city named a day after them (April 13, 2017 is "The Belle Sounds Day" in Austin).
Needless to say, The Belle Sounds are a group well worth knowing – especially as they gear up to release their highly anticipated sophomore album. The Sea Within is, as its name suggests, a provocative exploration of internal turbulence full of introspection and emotion. Finely balancing darkness and light, "Like a Villain" exemplifies the band's depth with an intimate portrayal of anxiety and inner strife.
What's the worst that could happen
That could happen to me?
It takes my breath like a villain
It steals my heartbeat
It steals my heartbeat,
it steals my heartbeat
Like a villain, like a villain,
like a villain, like a villain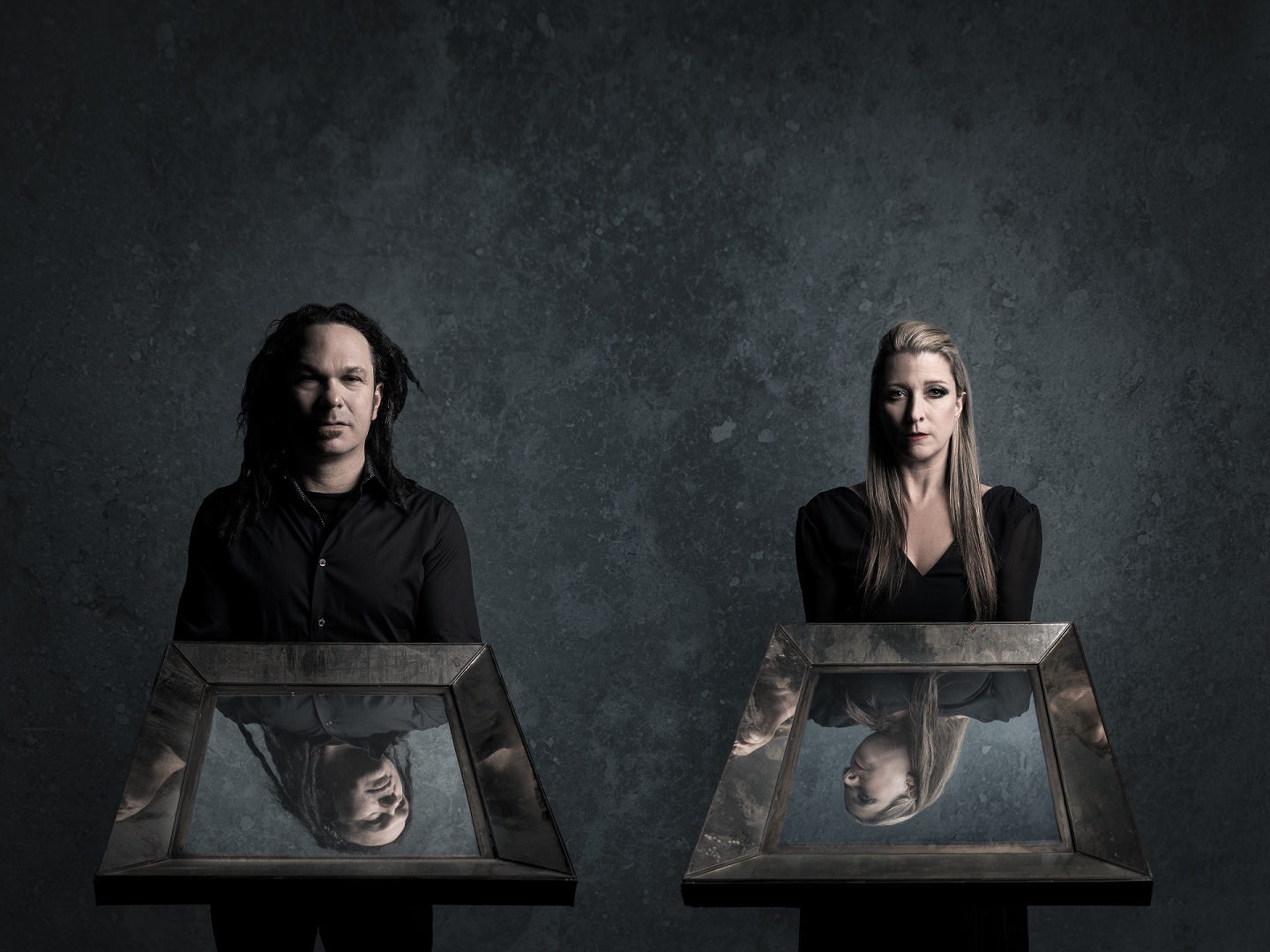 "I have been suffering from panic attacks, anxiety and claustrophobia for years," The Belle Sounds' Noëlle Hampton tells Atwood Magazine. "Writing 'Like A Villain' was cathartic for me, but I knew that there was an opportunity with a music video to go even deeper into healing and facing it down. As (director) Barbara FG and I talked about it more and more, it became clear what we had to do for the video: We wanted to show the inner workings of my mind in a beautiful and disturbing way, how someone can go from a place of power and control to absolutely wrecked in a few minutes. I am fascinated by the human mind and how we can show ourselves as brave souls while these dark, often traumatic thoughts are still right under the surface. I wanted to put myself in some situations that would actually cause a panic attack and face it in front of people, which is exactly what happened. It was my version of systematic desensitization therapy. Being a 45 year old woman about to be the focal point of the video was hard enough to imagine, but then being naked, taped, as ugly as I have ever been and then stuffed in a tiny triangle mirror room took it to a whole other level of uncomfortable."
Hampton continues, "Barbara and I took this video from concept to fruition in two weeks. We created all of the costumes and sets ourselves, and Barbara FG assembled an amazing crew, including LouLou Ghelichkahani (Singer of Thievery Corporation / Night Glitter) to be assistant director, Alonso Lujan (director of photography) and two women that created the visual eye candy, Shawna Parvin (hair) and Lesley Bowles (makeup). We shot it in a whirlwind 14 plus hour day. By the last scene, we were all completely exhausted and I was shaking and overwrought with tears but it worked with the scene so we just moved through it. I have to admit, we also pushed our amazing extras into some uncomfortable places and they were all so accommodating. We are so proud of this video. It was Barbara FG's amazing vision and perspective and we trusted her completely."
Hampton's incredibly moving words speak volumes to the intensity that is "Like a Villain": The band set out to make a statement with this video, and they ended up with a true work of art. "Like a Villain" explores some of our darkest personal spaces, unearthing our innate fragility and emotional extremes. It's a think-piece, a conversation-starter, and a defining moment for an emerging rock band as they prepare to burst out of Austin.
Stream The Belle Sounds' "Like a Villain" exclusively on Atwood Magazine and connect with them below: New album The Sea Within is out in just one week on July 20, 2018!
Watch: "Like a Villain" – The Belle Sounds
— — — —
? © Barbara Frigiere
:: Stream The Belle Sounds ::