Yak create a cover all their own and still pay homage to The Dixie Nightingales' original with their version of "All I Need Is Some Sunshine In My Life."
— —
Too often, most of us tend to lament on departing from or missing out on the originality of musical eras past. Whether it's  the Beatles, Motown, or riot grrrl, we seemed doomed to lament and keep looking over our shoulder. While nostalgia isn't a bad thing, it's important to remember that we are in our own era: one that makes Yak's latest single, a cover that bends the rules on what covers are supposed to sound like, possible. And we should be thanking our lucky stars for that.
Released post-Alas Salvation, last year's debut album, the threesome's cover of "All I Need Is Some Sunshine In My Life" (released with B-side "Wait and See" on September 18th, 2017, via Yala! Records) proves that Yak is more than back: they're veering toward better than ever. The band's choice to cover the little-known, yet singularly beautiful song by The Dixie Nightingales, is bold and can only be a product of the current place music is at. Yak's version of the song dabbles in the song's original bluesy roots, and yet never seems to part from the punk-heavy flavor they're known for at the same time.
Listen: "All I Need Is Some Sunshine In My Life" – Yak
---
Though the original version of "All I Need is Some Sunshine in My Life" was recorded by the group The Dixie Nightingales in the 1960s, the song remained a relatively obscure cult classic for year. And now, a good 50 years after its original release, Yak gives the song their own twist while remaining true to the composition of much of the original. Frontman Oli Burslem explains to Rough Trade the story behind how Yak come to record their own interpretation of the cult classic: "A loved one departed and on the way out sent me this song, so we ended up recording a delirious version in the blistering heat of Perth, I love the original Dixie Nightingales' version, it reminds me of songs like Wendy Rene's 'After Laughter', which I imagined was recorded in the same studio with maybe even the same people playing."
Yak's version of "All I Need Is Some Sunshine in My Life" begins in a sort of limbo: there's no way to tell exactly which turn it will take. Screaming, reverb-filled riffs blend seamlessly with bluesy bass, creating a sound that's at once future and past. Singer-guitarist Oli Burlsem's deep bass channels Jim Morrison's more guttural growls, turning the feel of the song from more of a lament into that of languishing, lust-filled longing.
All my life is a veil of sadness
Sadness and pain
Everywhere I turn
there are showers of rain
But still in my heart I pray again
All I need is some sunshine in my life
All I need is some sunshine in my life
Sunshine in my life, sunshine in my life
Grungy screaming riffs, doused in feedback, blend seamlessly with the blues-influenced elements of the original that Yak chooses to incorporate. The result is one that's reminiscent of multiple bands at once. And yet, the song remains exclusively Yak, and one that's exclusively of-the-moment. This isn't a cover that could have been created at any other moment in time, as it brings together its musical elements just so.
With the release of "All I Need is Some Sunshine in My Life," Yak proves that they're just as capable of turning a cover into something that's just as unique as the rest of their music. Like all great covers, they've put their own stamp on a song without detracting from the original, and yet have made something completely their own.
— — — —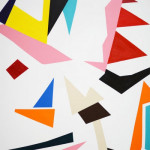 cover © YAK 2017