In new EP 'Symptoms of Nature', Los Angeles dark pop artist Zosia examines our life's purpose and what becomes of us once we no longer exist.
Stream: "Survival" – Zosia
---
Zosia's shattering sound bursts with so much raw emotion that it cuts to your soul.
Her stunning songs circle in our minds, haunting us long after they have finished. The singer's piercing tone skating atop pulsing production creates a commanding intensity. With every bold beat and vehement vocal, you are progressively pulled closer in. By the end of each piece, you beg for more.
Zosia is a Los Angeles-based singer, songwriter, and producer concocting dark pop music that sweeps us up in its rich, cinematic air. Every offering masterfully showcases exhilarating, throbbing sounds that surge with pure power. Her smooth, evocative vocals spill across our ears with so much passion and strength.
Her debut EP Symptoms of Nature, independently released April 29, 2021, possesses that same courageous quality. Focusing on reflective themes of mortality, anxiety and discovering meaning, the EP was formed after taking a college course on death. Through the release, she explores our existence and the stamp we leave on this earth after we are gone. This striking body of work takes you on a deeply thought-provoking journey.
Many of us can relate to the fear that we will have gone through life and not left anything behind to be remembered. Symptoms of Nature speaks to that worry. With this EP and all of her striking music, she has definitely created powerful projects that are so memorable. Her achievements are the ideal representation of who she is and she will forever be recognized for that.
Stream: 'Symptoms of Nature' EP – Zosia
A CONVERSATION WITH ZOSIA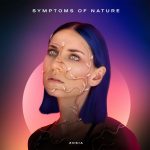 Atwood Magazine: To begin, I wanted to talk about your name. Zosia was taken from your Polish grandmother, a seamstress who fled Poland during World War II for a better life. What inspired you to use her name as your own?
Zosia: I always saw my Babcia (grandmother) as a very strong and independent woman. At the same time, she was a bit mysterious to me because of her broken English. When she moved to the US she changed her name to Sophie, and I didn't even know her real name was Zosia until a few years ago. I love the sound of it as well as the heritage it represents. I want to honor her and her difficult past in Poland.
Like your grandmother, you discovered a love for sewing from a young age and make clothes to fit this alter ego. What is your favorite thing you have designed?
Zosia: I made a sand-colored dress and vest that I really like. It was inspired by the brand Demobaza. The dress is a very simple design but the vest was more difficult to make; it's a quilted fabric with velcro closures in the front.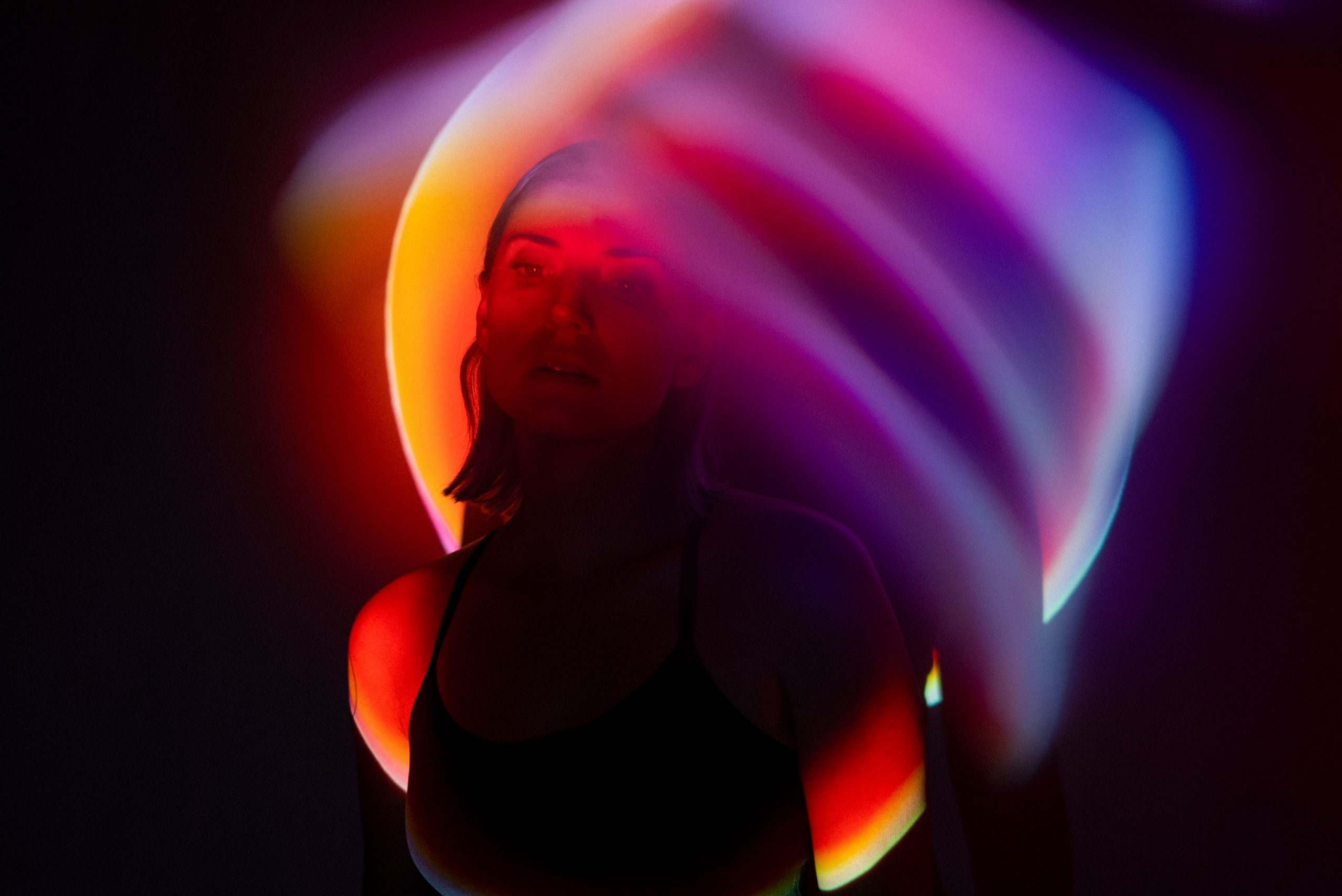 Now let us get into your music. Your distinct dark pop flair possesses a vast quality that truly soars. How was your style developed?
Zosia: My style has changed so much since I first started writing music many years ago. In high school my style was much more singer-songwriter; I wrote everything on my acoustic guitar. In college I dove into electronic pop inspired by School of Seven Bells and Purity Ring. I began writing mostly on keys and getting more into production. I gradually became more interested in incorporating cinematic sounds into my music.
Speaking of your sound, you began your career as an infectious bubblegum pop talent to now portraying a more intense, darker quality. What sparked this musical transition?
Zosia: I used to emulate what I heard on the radio, and I wrote about what I thought I was supposed to write about (ie romantic love and heartbreak). As I discovered more independent music I realized authenticity is so important, and I learned to write what's authentic to me. I resonate with songs about fear and strength, so that's what I write about now.
I understand in college you took a course called Communication and Death, and that shaped much of the inspiration for your EP Symptoms of Nature. Can you explain the concept behind your release?
Zosia: That course forced me to confront my anxieties, especially those around death. For months I felt like my body and mind were in constant high alert. The final project was open-ended so I wrote a song about what I was feeling, and that became the last song on my EP, "Survival." I realized I could rethink how I look at life and death. Instead of being afraid by unknowns, I can wonder at the mystery. I wrote "7 Suns" and "The Alter" after this experience, and they were very much a result of this new mindset. "Water" and "Matter" were written prior, so they convey my existential fears. I came across a quote by Alan Watts that fit well with my message, so I titled the EP after it: "Why be hostile to nature? Because after all, you ARE a symptom of nature. You, as a human being, you grow out of this physical universe in exactly the same way an apple grows off an apple tree."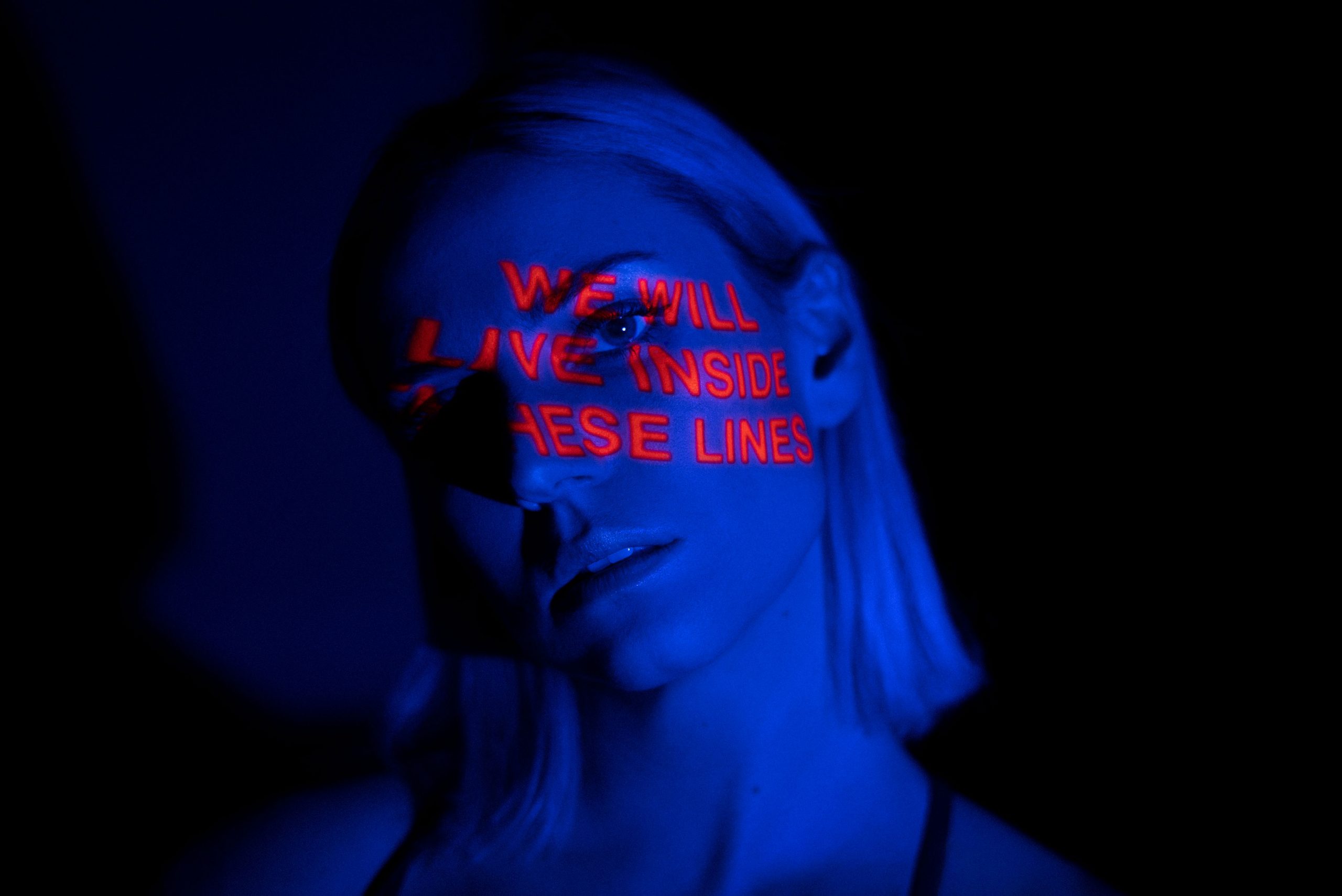 Your EP commences with the intoxicating tune "Water." What is the message of this penetrating offering?
Zosia: "Water" is about feeling empty despite filling up on superficial nourishment. At the time I didn't realize how bad my anxiety was, and instead of dealing with it, I looked for distractions. Much of it was written while driving up the 5 on my way to San Francisco. We were in a terrible drought, and I passed so many signs in the farmlands about the water crisis.
It was so easy to forget about the drought in LA and continue to consume the same amount of water. I saw this as a metaphor for all short-sighted behavior. We use temporary distractions instead of really dealing with our issues. We often make ourselves sick while trying to find satisfaction.
Magic fades
I am dressed in denial
Mercy made
Of a synthetic style
Coy of the alibi
And it swells in the night
Sicken to satisfy
Never wonder why
We're never gonna be hurt again
Now we've seen the outside
And while the water's running thin
We drink it up every night
And you will never make love again
You know what it feels like
To be swept under the skin
Now would you say it's enough
(Would you say it's enough)
Make this last
Cause I'm feeling alive
Take me back
To the light in your eyes
All that you felt before
It will call in the night
Sick and I'm wanting more
It will never satisfy
Now it is calling in the night
But we can't go back
Now it is calling in the night
But we can't go back
Now it is coming for us
"7 Suns" is a song that takes inspiration from "Nightfall," a short story by Isaac Asimov. How does that tale connect to the haunting track?
Zosia: "Nightfall" takes place on a fictional planet that only experiences darkness every 2,000 years. In the last few hours of light, people are worried that they won't survive the night. I was fascinated by the idea that these people are terrified by something that is so ordinary to us on earth. I wanted to write from the perspective of someone who chooses not to be afraid of the unknown.
We tried to find a way
To calculate the end of day
But never found an answer on our side
This fate is not our friend
But we cannot still pretend
That there's a chance we'll make it out alive
And when the worst is coming true
You pray your mind is fooling you
But I'm afraid that I can feel it too
So don't walk away
All we could do is done
And I wanna feel you burn beside me
When they come
You know we can't stay
So what good is holding on
We've been lost here for awhile but now
We're going home
Can we make amends
As the light slowly descends
I know your faith is just as weak as mind
But why are you afraid
Can't you see the mess we've made
I think it's time to leave it all behind
You close out Symptoms of Nature with the powerful piece "Survival" which was written as your final project for the class. How has writing this track changed your perspective on mortality?
Zosia: Writing "Survival" helped me to have a much more optimistic view on mortality. It's actually very beautiful because it gives meaning to the time we have. But of course we have a desire to leave a mark after we're gone, to survive in a way. For me, that mark is my art.
The songs off the EP detail a period of deep, existential reflection. What do you hope others will take away from this stunning work?
Zosia: I hope it will encourage others to lean into their own existential reflection. I believe it's necessary to really sit with our fears in order to take control of your anxiety and live fully. It's human nature to put survival above all else, and it's the root of so much of our anxiety. I encourage you to find some peace with your mortality and not let your fears take control of your life.
Finally, who are some artists on your playlist that you can recommend to our readers?"]
Zosia: I've been listening to a lot of CHVRCHES, Cloves, ARY, Dana and the Wolf, SYML, and K.Flay.
— —
Stream: "Survival" – Zosia
— — — —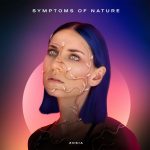 ? © 2021
:: Stream Zosia ::
---