In a time where the music industry is releasing slowly from the clutch of storied gatekeepers, and direct access to a fanbase is increasingly available, artists like AKA Block are making moves and are freely creating their own visions of what their life in and around music should be.
written by guest writer Renuka Ramanujam
Stream: "Waiting for the Rain" – AKA Block
---
Originally from Amsterdam, AKA Block's abode and recording studio sit in the bones of an old London bank guardianship. He heads underground through where vaults once stood, into a hazy rose tinted sanctuary; complete with Persian rugs, pop artwork and plastic ivy it's got the feeling of an intimate millenial speakeasy.  The languid vibe of the studio carries effortlessly into the sound AKA Block both vocalizes and produces; you can sense his affinity with slow synth- RnB, punchy hip hop-esque beats, velvety lo-fi soundbites mixed in with lazier melancholic tracks.
Here, he and his collaborators and friends create in a way akin to any hangout – you'll find them speeding on skateboards towards the makeshift half pipe in his living den, or cooking up a barbecue in what looks like a bunker in the garden, throwing in some courgettes from the vegetable patch nearby for good measure.  During summer in lockdown you would have seen him sitting on the stoop of the bank entrance, strumming a guitar with softer introspective melodies. Playing for no one in particular, he nonetheless catches a mixture of dubious and admiring stares from passing Londoners.
It's almost coincidental that the music comes from these sessions; but there's nothing coincidental about their popularity.  Collaborating and producing for some incredible up and coming voices including Ady Suleiman, Humble the Great and Kate Stewart, he is a self described 'genre bending' producer and singer, infusing the soul of their youthful explorations throughout his work. "Miserable" from his EP Drop, "Ripple," "OCEAN," and his latest offerings on All My Favourite Socks Have Holes are examples of this variety of sound, perhaps reflecting varying emotional states at the times of release.  Yet, somehow they sit together as a sort of house party playlist for the 'cool kids', with a sound for every stage of the night, comedown included.
---
He releases tracks on Spotify as they come to fruition, not feeling the need to follow the route of full catalogues, noting the way in which people listen to music these days has drastically changed from the days of old school records.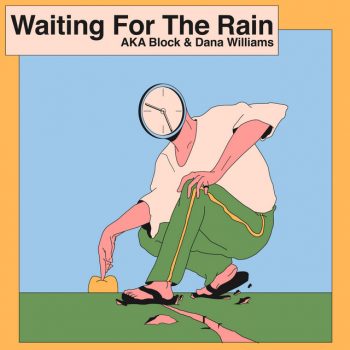 His latest production release, "Waiting For the Rain" features Dana Williams on vocals in a mesmerizing and poignant track, which gives off a lingering of a grey sky during a breezy Californian summer.  Its beauty is almost a point of frustration; you want to celebrate the freeing guitar riffs and melodies, yet Williams tells a different story.
Atwood Magazine sat down with AKA Block to find out more about the new track, and where he feels AKA Block fits (or doesn't) in the industry.
A CONVERSATION WITH AKA BLOCK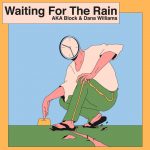 Atwood Magazine: So, you've just produced on a gorgeous new track with Dana Williams – "Waiting For The Rain." Tell me a bit about it!
AKA Block: Yeah, Dana is incredible!  So Dana and I were meeting in LA, after having not seen each other for over a year and so we were just catching up.  More than just a catch up, it was also an opportunity to see what was going on, if there was anything to draw upon to create something together.  She'd recently met someone, and she was really enjoying spending time with them; it felt like endless sunshine, but she kind of felt like it was going to break at some point – it was too good to be true; almost like waiting for the rain.  I could really relate to the feeling. Not that it was all about the doom, but more the struggle of not being able to be present; though the sun was presenting itself, part of you was bracing for showers, preventing you from enjoying that sun in the first place.  It was about getting carried away listening to the stories you were telling yourself instead of being there in that moment.
Wow. So true, we're all guilty of that. I have to know though...did the rain come?
AKA Block: It sure did.
That's such a shame! It's an amazing piece and a relatable but vulnerable sentiment to share. In that sense, you seem to be really close with all your collaborators from the start. How do you choose who you work with?
AKA Block: I do have a work-with-friends only policy.  Then, it's not even pressure to create, it's just having a good time, and working with people that you can share that vibe with.  Just because what I like to create is something that is vulnerable and authentic – I find that happens organically with friends.  I feel like I meet and engage with people quite easily, so it's not hard to find fresh ideas or collaborators.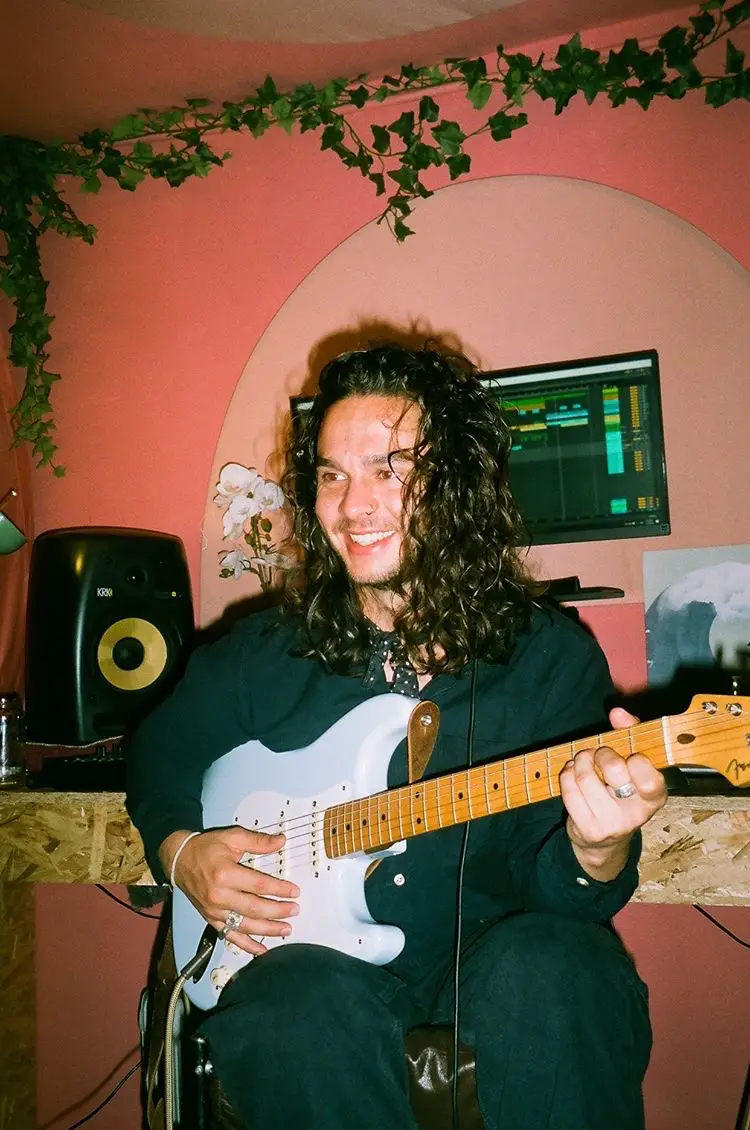 Obviously with producing, you vary your sound a little to bring out the best in your collaborators and the personal qualities they have. I really appreciate that in a producer, because sometimes it can feel like the singer is just there to ride out the wave of the producer's vision and sound. Though, do you have a preference? Do you prefer singing or producing?
AKA Block: Between producing and singing – if I absolutely had to choose, like put a gun to my head scenario – I'd really hope that wouldn't happen because I don't really like the either or.  I see it all as parts of a complete package and different tools – a voice can be the knife and the courgette, and the production around it is the rest of the kitchen.  So I try not to see it separately because ultimately we're looking at the dish that comes from it.
Fair enough. But..IF you were to make a choice...
AKA Block: But if I must, I'd probably go for production – it allows me the chance to be more versatile and enjoy that collaboration process in a number of different ways. With singing I find I need to be more in control of that process, so it's something I do more in an isolated manner – I'd prefer to pick the more social option! That being said – I'm actually releasing an album where I'm not collaborating with anyone else; it's got a poppy, neo-soul, RNB vibe to it, so I'm still keeping it quite wide.
That's interesting to hear - I've listened to the myriad of sounds that you've put out and some songs are so different to each other. You have something quite slick and almost RnB sounding like Menthol and then something a little more soft and melancholic like She loves cats, I like Dogs. Aside from the obvious connection of vocals - and then not even, with your production - how would you say that it all ties together?
AKA Block: I wouldn't say there's a really clear topic or cohesive thread in my music, except for the very basic fact that it's all made by me.  I move around different genres, sounds, depending on what's going on.  I have to say, the songs are born out of negative experiences I've had mostly, even if they sound happy, then it may be the way in which they didn't last or work out in the way I expected.  I feel like I have a level of privilege to be able to turn my bad experiences into art.  It's not in a way of toxic positivity, but to be able to extract that information out of myself and be able to observe it from an arm's length as its own entity.
The beautiful thing is people being able to identify with the work.  I'm not consciously working to make my music for other people, but it's really great when that is able to happen for me by listening to other people's music, to be able to relate to a sad situation or such.
My past experiences with drug addiction inform a lot of the songs but not directly – I don't find it to be a particularly interesting topic in itself.   Rather I tend to focus on love or relationships that I've ruined because of that addiction, the fact that it's been such a big source of challenges in those areas of my life.
How do you feel about where you think you fit in the music industry?
AKA Block: It's interesting because I spent so long trying to figure that out that it worked against me for a while.  I never used to put out music regularly, because I was trying to find a specific place that felt right.  Then someone mentioned that I wasn't giving people the chance to come on that journey with me by not sharing and just, putting things out there.  That really resonated with me, so I've just been releasing music bit by bit, on my own terms, to allow people to come along for the ride.
I obviously also produce for other people and I'm also involved in the writing process sometimes so I get to inject my life and experiences in there, and connect with the song too in that way which is cool.
I can tell what I don't feel – I admit that I can't write a pop song.  I've tried before, but it just doesn't feel right – it gets really hard for me to write something that doesn't go further in meaning for me personally.
But honestly, I couldn't tell you exactly what I do.  Sometimes I envy people who have their THING and are just really great at it.  Then again, I think the thing that makes me happiest is being free to explore creatively and not being put in a box.  That allows me to approach all the collaborations I do with the right mindset instead of fitting to some model.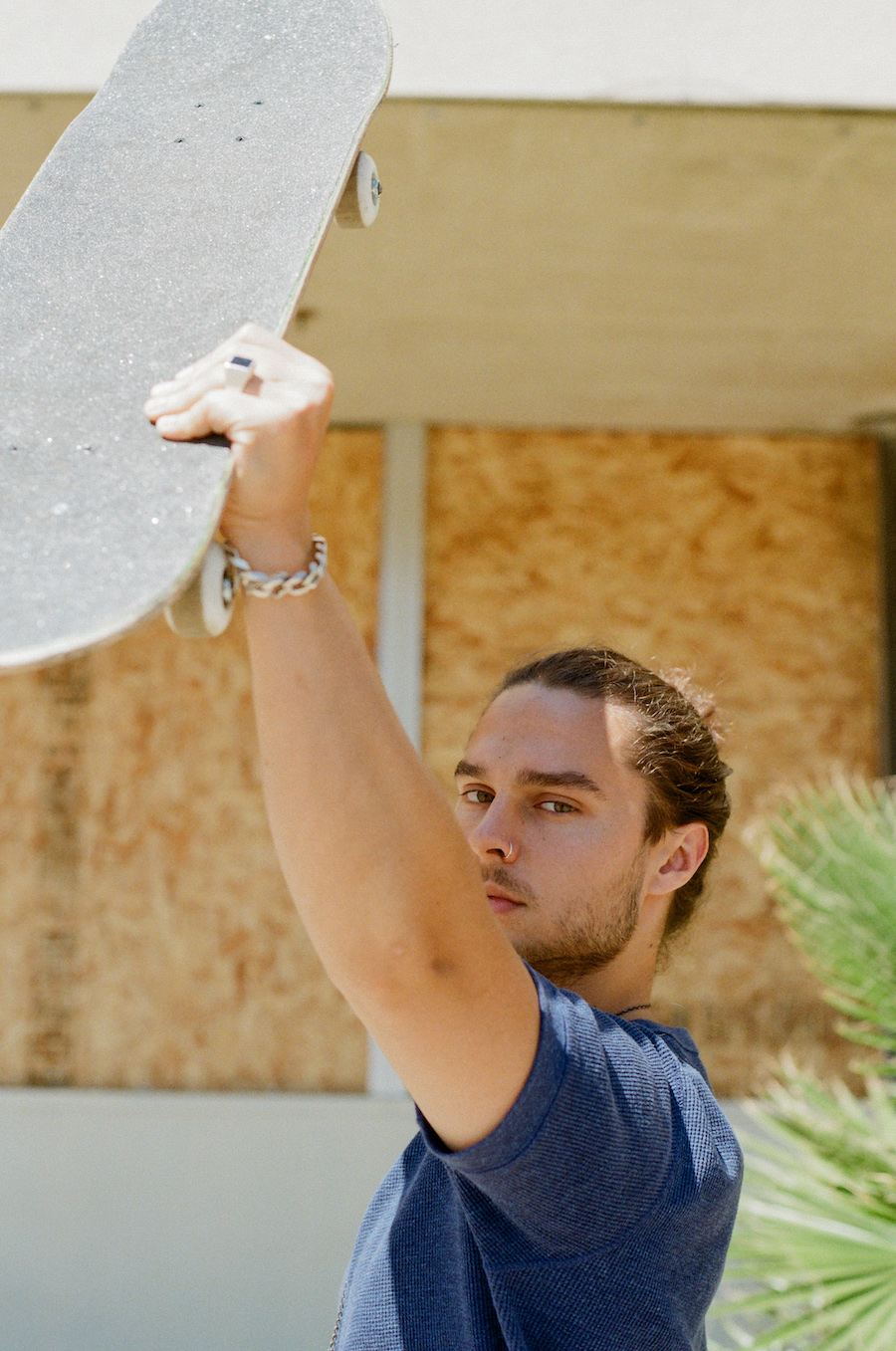 Is music something that you've always seen yourself doing?
AKA Block: It is always something I've wanted to do and to create.  In the past perhaps for different reasons – for the fame and attention, the praise.  Life then happened to kick my ass around a little bit to show me that there's not much to be gained in that space.  Now I create from a different set of intentions and it's a lot more satisfying and meaningful.
And the way in which you're making music - the space, the methods and the community - is that also something you envisioned for yourself?
AKA Block: I'd always had it in my mind that I wanted to live in a creative community and the space I have, that's just always been a dream.  I've had the chance to create in these group centred spaces, in songwriting and producing camps from LA to Thailand.  I've made some amazing friends and connections through these and so I've just tried to maintain that course. When I moved into the space I'm currently at in London, it was pretty disgusting.  That being said, I live with a set designer, a menswear stylist, and a fashion designer to name a few, so I lucked out.  With some tender loving care and a lot of work, I've managed to transform the studio as you saw it, but what sucks is there's always the risk that I could be asked to up and leave.  I've lived in a few guardianships before, so it's not unfamiliar territory.  We're just enjoying it and making the most of it.  It's been good so far for over two years so here's hoping it stays that way for a little longer!
Well, despite all the figurative rain last year, it's amazing to have seen you consistently create. How has the pandemic affected you personally?
AKA Block: The pandemic at first had me running in a way – I've been trying to find a way to avoid reflecting on mistakes I've made in my relationships with others, and to try and use the time to make amends with people.  I've also had this recurring strange idea that I need to keep moving and doing, or else there's this thing that something bad is going to happen.
From there, what I have gained is the ability to let go and surrender – when plans change and I can't control it, I now realize that it is indeed out of my hands and that's been a gift.
— —
Renuka Ramanujam is a freelance writer/journalist and multidisciplinary designer currently based in Oban, Scotland.  She contributes to various publications within the arts, culture and sustainability sphere.  Follow her on Instagram: @renukaramanujam
— —
Stream: "Waiting for the Rain" – AKA Block
— — — —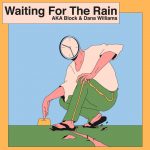 ? © Brooke Ashley Barone
:: Stream AKA Block ::
---