This week's new music releases
November 13, 2015
featuring Mutemath, Wilsn, Alessia Cara, Givers & more!
A highly self-aware song, "Palindrome" finds Wildling having intelligent, lyrical fun while presenting relatable lyrics alongside a polished, incredibly catchy and accessible sound. They employ that old Shakespearean approach of catering to the many and the few, inserting subtle wordplay that only a high-minded read through the lyrics would catch. Most listeners won't recognize or care for the cheeky songwriting, but those who do may get a kick out of Wildling's multidimensionality. Resonant and resolute, "Palindrome" is the perfect introduction to Wildling with its infectiously catchy music and clever, mindful lyrics. These are the hallmarks of a great act; the question is not if, but when they break.
Listen: "Palindrome" – Wildling
---
Blending lead vocalist Amber Renee's brilliant harmonies and (four-time Grammy award-winning) producer Graham Marsh's enrapturing beats, CLAVVS utilize their inimitable musical prowess to create songs that are haunting, addictive, and sonically unique. Mixing whimsical, existential and occult visuals with spellbinding sounds, "Sit You Down" feels as though it could take place in the realm of Where the Wild Things Are. The dichotomy creates a fantastical final product that harbors a seductive freshness, presenting CLAVVS as an unmistakable indie treasure.
Watch: "Sit You Down" – CLAVVS
---
No Scrubs
How does she do it? Nashville indie pop artist CAPPA somehow manages to make TLC's number-one single sexier than ever on this newly-released cover, updating the 16-year-old song (that's right; "No Scrubs" can legally apply for a driver's license) with modern, woozy synth action and flavorful self-sampling. CAPPA slows the song down to show off her sultry side, breathing the words out one by one so we can really soak in the blatant rejection. You can tell she's been singing this song for over a decade, waiting for the chance to share her take with the world. Finally, she gets it – and she owns it, preaching the cardinal rule:
I don't want no scrub
A scrub is a guy that can't get no love from me
Hanging out the passenger side
Of his best friend's ride
Trying to holler at me
Listen: "No Scrubs" – CAPPA feat. Jon Santana
---
Numbers
Words carry power; words carry weight. Without them, one has nothing. With them, one can change the world. With every successive song, Daughter are proving more and more how well they know the gravity of words; their latest song, "Numbers," offers a vivid personal confession that extends well beyond the singular bounds of the individual and the ethereal bounds of the music.
Watch: "Numbers" – Daughter
---
Listen: "Whispers" – Kings.
---
Watch: "Darkness of the Dream" – The Tallest Man on Earth
---
Listen: Habits and Hindrance [EP] – Jade the Moon
Listen: "Talk Back to Me" – LostBoyCrow
---
Watch: "Sting's Teacher Years" – The Kickback
---
YOU&ME
ALXNDR make a dreamy blend of indie, rock, R&B and electronic that will make your heart swell with nostalgia and other confusing, yet satisfying emotions. The magic in "YOU&ME" is that it's written in the present, anticipating well in advance how the characters will look back on an impending event with warmth.
By the time we figure this life out
We'll both be old and regret what wasn't done
Listen: "YOU&ME" – ALXNDR
---
Watch: "Loudmouths" – The Bad Tenants
---
Charades
Spoiler Alert: We have NO idea what's going on in this video, but we think it deserves a few more eyes and analysis. You've been warned.
Watch: "Charades" – Kennan Moving Company
---
Listen: No Future [EP] – Controller
---
Watch: "Overnight" – The Wild Feathers
---
Listen: "Heartbreak" – Jake Bosci
---
Watch: "Get Down" – Jess Kent
---
Stand Up and Speak
Do words carry more weight when children say them? Yes; that is why kids are placed in so many commercials and advertisements. When a child speaks, more often than not, we listen. Our emotional response to children is an innate, instinctive feature, and LA duo DJDS (DJ Dodger Stadium) are harnessing that to make a very big statement in their new music video for "Stand Up and Speak," the title track to their forthcoming album. The video features a group of young, prepubescent children in gas masks, hanging out ("playing" would be too strong a word) on a beach next to an active power plant. To enhance the drama, the children lip-sync the song's cynical, end-of-days lyrics:
These days are coming to an end
Watch: "Stand Up And Speak" – DJDS
---
Listen: "Somethin About U" – Astronomyy
---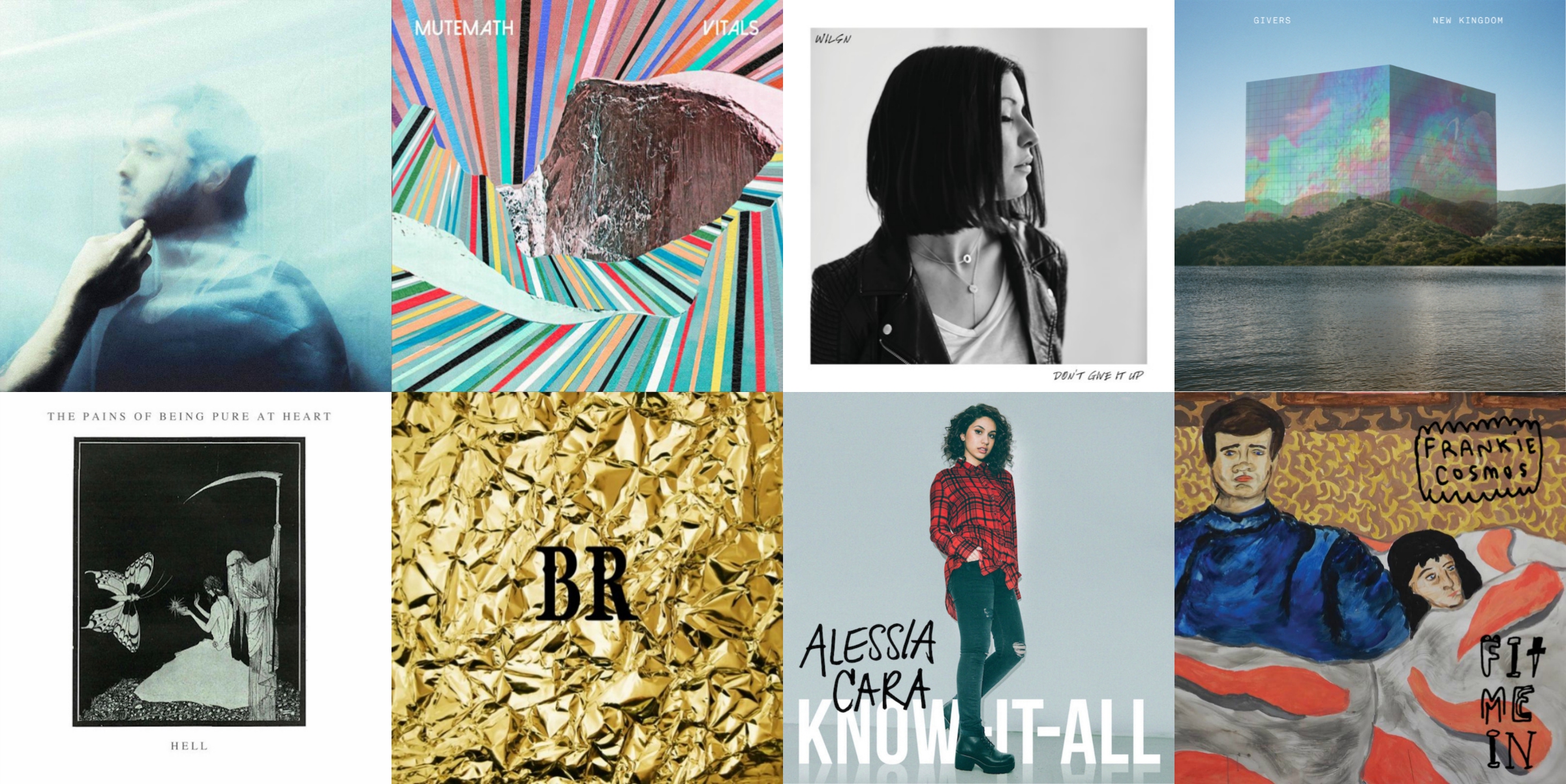 For more new music, explore Atwood Magazine's November Picks on SoundCloud!
Stay updated by signing up for Atwood Magazine's newsletter at the bottom of the page