RIYL: Kings of Leon, Young the Giant, Band of Horses, Bad Suns
Life may seem cyclical, but time moves in only one direction: Forward. It's therefore important, while going through this crazy, unpredictable world, to always keep one's values in mind. Who and what matter the most? Where (and to whom) do you dedicate your time, which is ultimately our most valuable resource?

Los Angeles fivesome Wildling ponder this notion in "Palindrome," the latest single off the independent band's upcoming self-titled debut EP. How a group of guys from the West Coast managed to capture the soulful grit of the South remains a mystery, but Wildling mix that relaxed, post-2007 Kings of Leon vibe with the catchy pop/rock bounce and sheen that has embodies much of the "indie" music coming out of sunny Los Angeles. The result is a unique and memorable blend of rhythm, melody and atmosphere-driven rock music that ebbs and flows like the Pacific Ocean.

Listen: "Palindrome" – Wildling

[soundcloud url="https://api.soundcloud.com/tracks/225267408?secret_token=s-dB9qi" params="color=ff5500&auto_play=true&hide_related=false&show_comments=true&show_user=true&show_reposts=false" width="100%" height="155″ iframe="true" /]
---
"Palindrome," which Atwood Magazine is pleased to be premiering today, embodies not only the sound, but also the consciousness of Wildling's music. Everything has a purpose – an intention and meaning – and though the band is only a year old, Wildling understand the critical role of resonance (the internal, rather than the aural kind) in music. "Palindrome" carries with it a message that goes well beyond the music: "The song is really about recognizing the things in your life that are most important to you, and realizing that you're not willing to do anything to compromise them," explains lead singer Ryan Levine. "The people we love need to be first, and this song is really a commitment to making sure they are."
wont lovers revolt now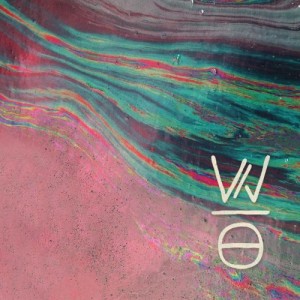 A highly self-aware song, "Palindrome" finds Wildling having intelligent, lyrical fun while presenting relatable lyrics alongside a polished, incredibly catchy and accessible sound. They employ that old Shakespearean approach of catering to the many and the few, inserting subtle wordplay that only a high-minded read through the lyrics would catch. Most listeners won't recognize or care for the cheeky songwriting, but those who do may get a kick out of Wildling's multidimensionality.
A palindrome is a word, phrase, number, or other sequence of characters which reads the same backward or forward. Examples include "Hannah," the name repeated in the song's chorus, as well as phrases like "race car," "taco cat," "put it up," and "was it a car or a cat I saw?"
Another example is wont lovers revolt now.
For Wildling, the struggle with the 'palindrome' concept lay in making sure that it was not done solely for its own sake. Erik Janson explains, "I was driving to meet Ryan [Levine] at the studio and heard a story about a palindrome contest on NPR. It occurred to me that the names of my girlfriend, Hannah, and our new puppy, Otto, are both palindromes. When I got to the studio, I mentioned the idea to Ryan and thought it might be cool to write a song called 'Palindrome.' That was really how it started. From there, Ryan and I started talking about a possible narrative for the song and began finding phrases that felt inspiring. Backwards and forwards, Won't lovers revolt now (a palindrome), seemed to feel right with the music."
Songs are born via their titles all the time, but to successfully inject additional substance into a track requires talent and dedication to craft. "Palindrome" avoids that easy-to-fall-into cheesiness by tackling real subject matter: "Palindrome" isn't about the name Hannah being a palindrome; it's about realizing one's values and taking action around those relationships that matter the most. It's about being there.
palindrome, backwards and forwards
coming home, to learn how to hold ya
we're not meant to fade so i'll say it out loud
hannah, hannah
i was lost, out by the water
felt a lot, I don't mean to scare ya
we're not gonna break so i'll say it out loud
hannah, hannah
"Palindrome" is an impressively mature presentation for a year-old band, and it speaks to Wildling's abilities to connect their personal lives and inner selves to greater concepts: Here is a group ready and willing to assume the big stage.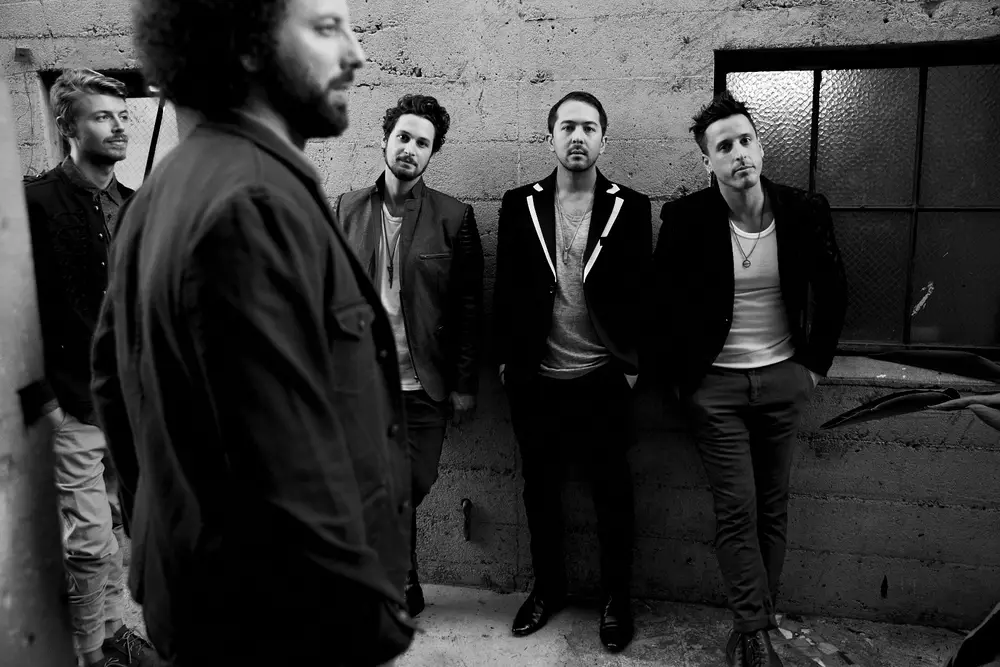 Of course, behind the year-old band are its individual members, each of whom has spent years exploring and refining his craft. Ryan Levine and Andrew Ampaya were previously in a band signed to RCA, and Casey Brothers was a member of Cayucas up until his departure last October. All five band members are seasoned players with histories, and they have come together as Wildling with a shared artistic vision.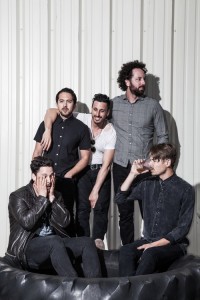 Wildling offer a fresh take on time-tested rock, giving us something recognizable while thinking outside the box enough to feel distinctive and new. Some big players agree: Young the Giant caught Wildling at their first live shows, and without hesitation, invited the band to join them on their Fall 2015 tour. Wildling are just now finishing up their tour with Young the Giant; see tour dates below.
Reminding us to spend our time wisely, "Palindrome" marks an impressive third release off Wildling's debut EP, out 12/4/2015. Those interested in supporting this fast-rising band can participate in their PledgeMusic campaign, which offers a number of exclusives and promos.
Link: http://www.pledgemusic.com/projects/wildling
Resonant and resolute, "Palindrome" is the perfect introduction to Wildling with its infectiously catchy music and clever, mindful lyrics. These are the hallmarks of a great act; the question is not if, but when they break.
You can follow Wildling on Facebook, Twitter and Instagram
:: Wildling Fall 2015 Tour ::
supporting Young the Giant
11/10 – Blue Note – Columbia, MO
11/12 – Liberty Hall – Lawrence, KS
11/13 – Diamond Ballroom – Oklahoma City, OK
11/14 – Cain's Ballroom – Tulsa, OK
11/16 – Boulder Theater – Boulder, CO
11/17 – Boulder Theater – Boulder, CO
"Palindrome" – Wildling
lyrics
back on the run,
back to the water
haven't you heard,
she wants a daughter
it's easy when it's silent
it's easy when it's free
well haven't been good
but haven't forgot her
heavenly bird
i'll take the weight of your world
i'm sorry when i'm silent
i know just what you need 
palindrome, backwards and forwards
coming home, to learn how to hold ya
we're not meant to fade so i'll say it out loud
hannah, hannah
i was lost, out by the water
felt a lot, I don't mean to scare ya
we're not gonna break so i'll say it out loud
hannah, hannah
well i've been a fool
now i think i've got it
it's all for you
give me the weight of your world
I did, did I
(wont lovers revolt now) X2
palindrome, backwards and forwards
the ones you love, you learn how to hold em'
palindrome (wont lovers revolt now)
backwards and forwards (wont lovers revolt now)
the ones we love (wont lovers revolt now)
we learn how to hold em' 
palindrome, backwards and forwards
coming home, to learn how to hold ya
we're not meant to fade so i'll say it out loud
hannah, hannah
i was lost, out by the water
felt a lot, I don't mean to scare ya
we're not gonna break so i'll say it out loud
hannah, hannah
I did, did I
(wont lovers revolt now) X4