We live so fast that we fall in and out of love more times than we realize. We get so close to people, yet those connections can fade before we understand why they vanished. We shouldn't, however, let heartache and doubt stop us from finding a place to belong. Young artist Anna Ladd refuses to overlook this self-inflicted cycle of dissatisfaction. She dissects the nature of humans and their desire for belonging and relationships through conveying deep idiosyncratic, yet oddly comforting, emotions and experiences in her art. Flaws of humanity could be the only sincere universal connection we have with one another. Ladd, a curious and ruthless artist, shares with Atwood how she challenges the aspects of human connection and the idea of love while dealing with challenges in her own personal life.
---
Tell me about yourself.
I'm Anna and I'm 20 and I live in Philly. I go to the University of the Arts where I study photography with a minor in film, and I really love burritos, dogs of all sizes, and candles that smell like laundry.
What inspires you to convey such profound distinctive emotions in a normal, everyday setting.
The thing that originally drew me to photography was that I could take everyday scenes and things and make them mean whatever I wanted them to, and that was really powerful to me. It's definitely a visual representation of how my brain works, where disconnecting with things and talking about them in a deadpan sort of way is much easier than actually dealing with them. My work is intensely personal, but I like to make it vague enough that people can identify with it.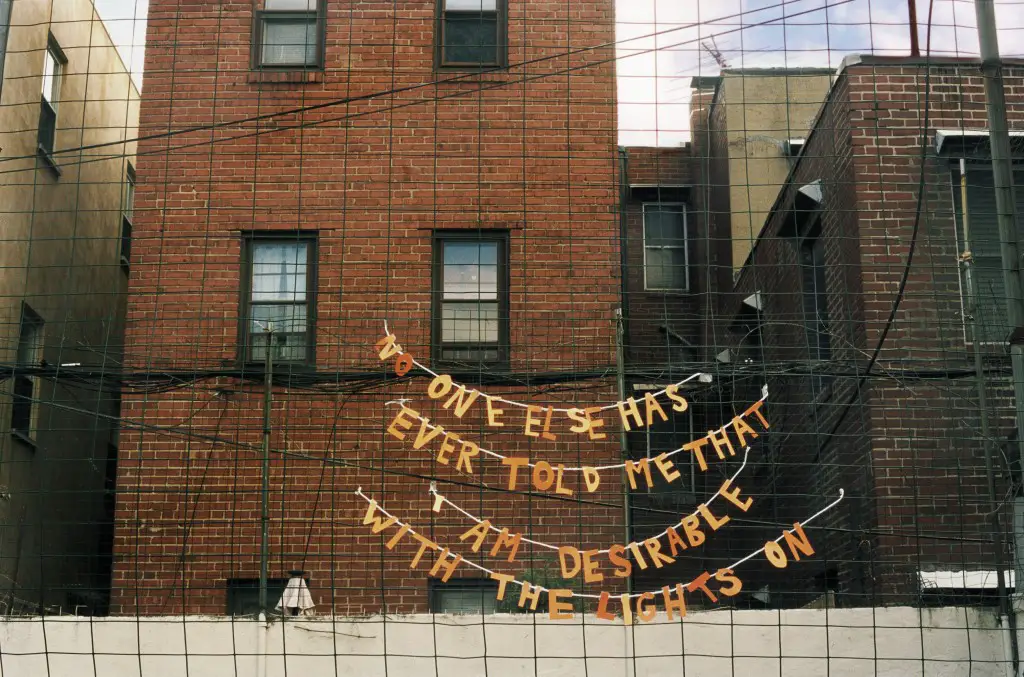 Your work is very raw and honest. It effortlessly made me realize how much people suffer but also, how beautiful and fragile life is. In particular, your series,'things i told the internet, but didn't tell my mom', really hits a sensitive part of my soul. What was your inspiration behind this series and what were you hoping to convey to your audience?
I had been searching for the first blog that I ever made when I was 13, and I realized that pretty much every day of my life for the last 7 years had been documented. There were things I had shared with hundreds of strangers online, which I had never spoken about in person before. All the phrases from those banners are taken directly from things that I posted online but never talked about with anyone. I just wanted to explore this part of myself that is so hesitant to connect with people and it ended up being something that a lot of people were able to relate to.
The routine of mundane activities, such as school, work, and social engagements, can easily take over a person's life. How do you keep the creative spark alive?
Trying new processes always helps when I'm bored or in a rut! A lot of the time my ideas come from learning a process instead of the other way around. I also write down pretty much any idea I have, even if it's really undeveloped, so I have a huge list to go to if I get stuck. Trying new things and challenging the medium is what keeps me excited!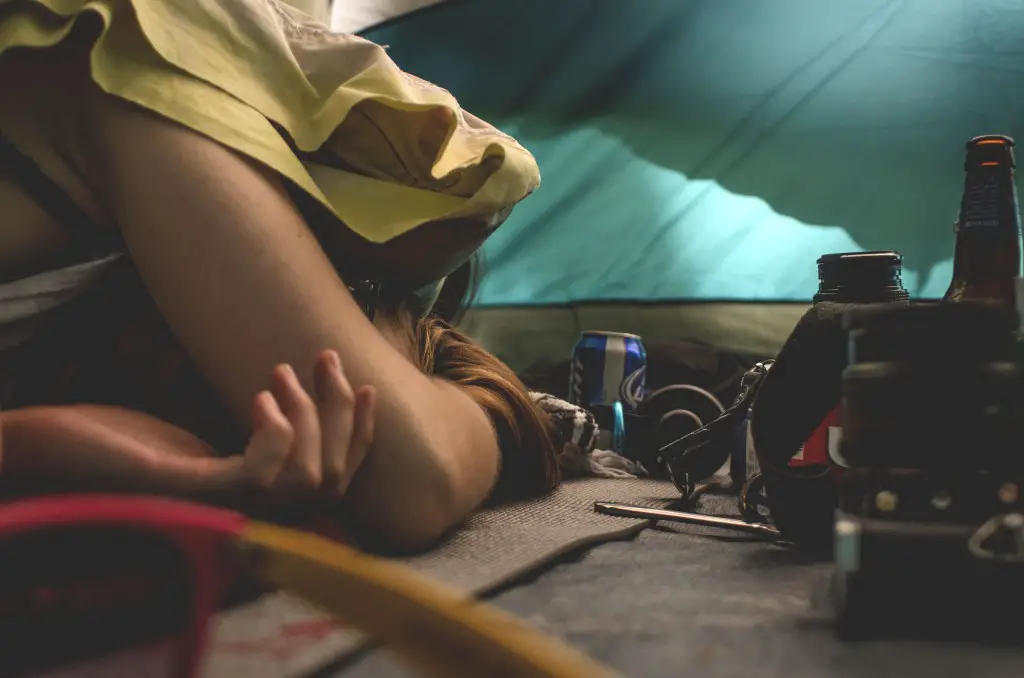 What is the best piece of advice that has ever been given to you?
You have to believe in your work to get other people to believe in your work. You have to care about your work to get other people to care. I used to think that it was normal to hate all the things you make at the end but that doesn't have to be true! Being proud and confident of your work isn't always a bad thing.
What are three things about you that may surprise us?
I'm 6 feet tall, I have a twin brother, and I'm actually super shy in person. I think people expect me to be really loud because of how I am online, but I'm so quiet and nervous until I'm comfortable with the people and situation.
What is your favorite photo shoot you have ever done and why?
Probably the actual shooting of the "fear in a handful of dust" self portraits — it was the first time I was ever photographed naked, let alone naked in very unflattering poses. That was something that I never could have done a few years ago so it was exciting to get through the shoot and be so excited with the results.
How do you challenge yourself in your work?
The biggest thing right now is having fully developed ideas and then communicating them every way I can, through process, choice of film, choice of paper, the way things are shot, etc. I want to have work with layers of meaning and I want it to all make sense together.
Do you believe you are an old soul, a young soul or neither?
I think I'm a young soul who is trying really hard to become an old soul but doesn't quite have it figured out yet.
How do you practice self-care when life gets tough?
Cooking! The way my body responds to stress and the way my body responds to Hot Pockets is pretty much the same. So it always helps me to cook something, which sounds stupid, but it gets me out of bed and also helps me feel better physically. My mental and physical states are definitely really connected and the physical is easier to deal with so I start there! Also: homemade bath scrubs.
What is more important to you: being honest or being liked?
It definitely depends on the situation. I speak up when I really feel like I have to, but the one place that I actually know how to be honest is in my art. I'm scared of confrontation and I avoid it unless I need to.
Your short film, posted, which was released this year, is very remarkable. The soft lighting, distinctive shots, and the organic, elegant narrative really bring together a heart aching, yet extremely breathtaking aspect of living. You claimed you were examining human evolution; furthermore, the trait of putting ourselves first before other species may be an evolutionary flaw. Do you mind telling me more about this?
I have this really distinct memory from 8th grade, where my science teacher was telling us that humans are the only animals who introduced a romantic relationship as a prerequisite for reproducing. He was talking about how we use our ability to love one another, hold relationships, and communicate to put ourselves above other animals when it's actually an evolutionary flaw, for the rest of the animals care more about furthering their species than they do about falling in love. This thing that's supposed to separate humans from the rest of the species might not even be a good thing. It really stuck with me for some reason and, I wrote a poem about it a few years ago called, "the rest of the animals only fuck because they have to". Then rewrote it as a whole short film because I wanted to do a narrative that read like a journal, and I felt like the topic was right for it. (Watch posted here)
Where has your art taken you personally and professionally? Where do you hope it takes you in the future?
I'm only 20 and still in school, so I don't really know yet! I hope I can travel and create a community of likeminded and supportive people. It has been my dream for years to be able to support myself off of my work, and I am doing everything I can at this point to be able to pursue art full time when I graduate!