Anna Altar's debut "Like You" captures the beauty and pain of deeper connection through a dark, pulsing indie pop anthem.
— —
Connection is, indisputably, one of the most amazing aspects of life. We all have that special person who knows us better than we know ourselves – a friend, maybe lover if we're lucky. Anna Altar's powerful debut single "Like You" captures the magic of deeper connection, highlighting the beauty as well as the pain of deeper understanding and synchrony in a vibrant, pulsing indie pop anthem.
Was it wrong to say that we were over
When the songs keep rolling in like thunder
And my mind is always on you
Draw a line before I draw one too
Listen: "Like You" – Anna Altar
---
Atwood Magazine is proud to be premiering "Like You," the debut single from Los Angeles' Anna Altar. The dark indie pop-leaning artist moniker for singer/songwriter Nicole Mormann introduces herself through an passionate outburst of intimate warmth: "Like You" is a slow-burning anthemic ballad full of tension and honesty, a complete stripping of the soul that leaves Altar exposed, but fully there.
"I wrote this song in about 10 minutes the day following a really intense moment with someone very close to me," the artist recalls. "Sometimes lyrics can take forever to write, but in this case, it felt as though the words came flowing out."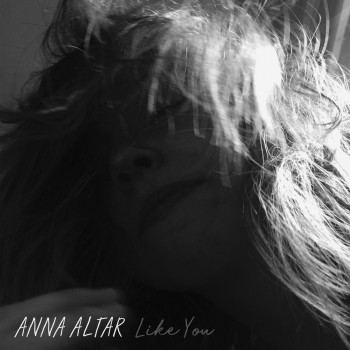 Don't test me
Don't get me involved
I've had my fill
But somehow want it all again
Nobody hurts me like you
What am I to do?
Nobody gets me like you
Cause nobody loves me like you
Altar describes the song as being "essentially about two people in love who maybe shouldn't be with each other, but can't help testing the waters because the connection they have is unlike anything either has experienced. At the risk of sounding too cliché, I'll say that what we share to this day isn't romantic as it once was, but I still feel as though no one quite understands me the way that this person does."
It's one of those with you/without you situations, where you know each other inside and out. Altar's breathy, warm vocals dazzle our ears as glittering keys and resonating guitars fill in the gaps, playing perfectly against her subtle inflections and melodic transitions.
Was it right to say that you were dangerous
When we both decided to say fuck this
And you were suddenly on me
And I admit that I was happy
But then I pushed you away
Thinking this is not the time
But someday
Anna Altar may be Nicole Mormann, but there's more to the name than meets the eye. "If anything, I think my main goal with the music I've been creating is to have fun with it and be real with people. Anna Altar, as an artist name, was originally intended to be an alter ego I could hide behind, but I realized through this process that I'm not one to shy away from vulnerability. I had so many people tell me who they thought I should be in order to be successful. At the end of the day, if I'm not being myself and writing music that challenges me, none of this matters."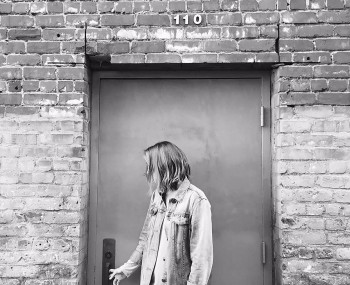 Mormann's first venture since splitting from indie acoustic band Chills, Anna Altar is to some degree inspired by her own favorite artists – Grimes, Talos, Now, Now – but to another degree, something that is totally her own. Reflective and whole-heartedly vulnerable, "Like You" hits a heavy nerve, connecting emotional and musical components to send a singular, universal message that, in reality, says all it needs to say right there in song.
You must know I was so unnerved
I was shaking while you didn't say a word
I got inside my head, then we were on my bed
And you were tugging at my skin
Before this all began, I didn't think it through
How inappropriate this is for me and you
But I can't help myself,
I want your whole damn world
To collide with mine,
I know it's bound in time to
"Nobody hurts me like you… Nobody gets me like you… What are we to do?" Altar exclaims in her catchy, expressive chorus. The lead single off Anna Altar's self-produced EP The Wall of Great Feeling (anticipated summer 2018), "Like You" is the haunting result of an artist surrendering her full self in a song. Bittersweet, poignant and moving, it's the perfect introduction to an artist destined for great things; we cannot wait to hear what's next!
Connect with Anna Altar via her socials below, and stream "Like You" exclusively on Atwood Magazine!
— —
— — — —
all photos © Sarah Thompson
:: Stream Anna Altar ::