There's nothing better than a band called SWERVE asking everyone to lose control – both figuratively, and literally. A fun, bashful rock song with a sunny disposition, Swerve's "Lose Control" is a sing-your-heart-out anthem resonating with warm, feelgood vibes.
Fly, tell me how high
You think I should fly
Give me focus
And what if I would say
I͛'ll find a new way
Would you notice?
Listen: "Lose Control" – Swerve
[soundcloud url="https://api.soundcloud.com/tracks/330565404?secret_token=s-9YThR" params="color=ff5500&auto_play=true&hide_related=false&show_comments=true&show_user=true&show_reposts=false" width="100%" height="166″ iframe="true" /]
---
Atwood Magazine is proud to be premiering "Lose Control," the lead single off Swerve's upcoming sophomore EP, Dumb Romeo. Consisting of Greg Mahdesian, Brandon Duncan, Ryan Berti and Mark Gardner, Los Angeles four-piece Swerve have an ear for melodic alt-rock: The group blend what they call their "Californian personalities" into their music, offering a refreshing taking on a familiar rock sound without any electronics or synthesizers.
Oh, let it go
'cause it's getting to that point
In the show
Where you've gotta lose control
Originally the moniker for Greg Mahdesian's music, Swerve came together as a true band during the recording sessions for their second upcoming EP. Mahdesian describes the songwriting process as a collaborative, organic experience that "allowed them to expand their sonic palette by being able to individually focus on their respective talents." "I've never dreamed of being on stage with the crowd chanting my name," Mahdesian says. "I've always wanted to be part of a true band. It's just more fun."
Songs like "Lose Control" just might help this frontman's dreams become a reality. The new release is the perfect mix of singalong sunshine, jangly cheer and chugging guitar-rock drive, held together by the band's passionate, urging chorus, "let it go, 'cause it's getting to that point in the show… where you've gotta lose control."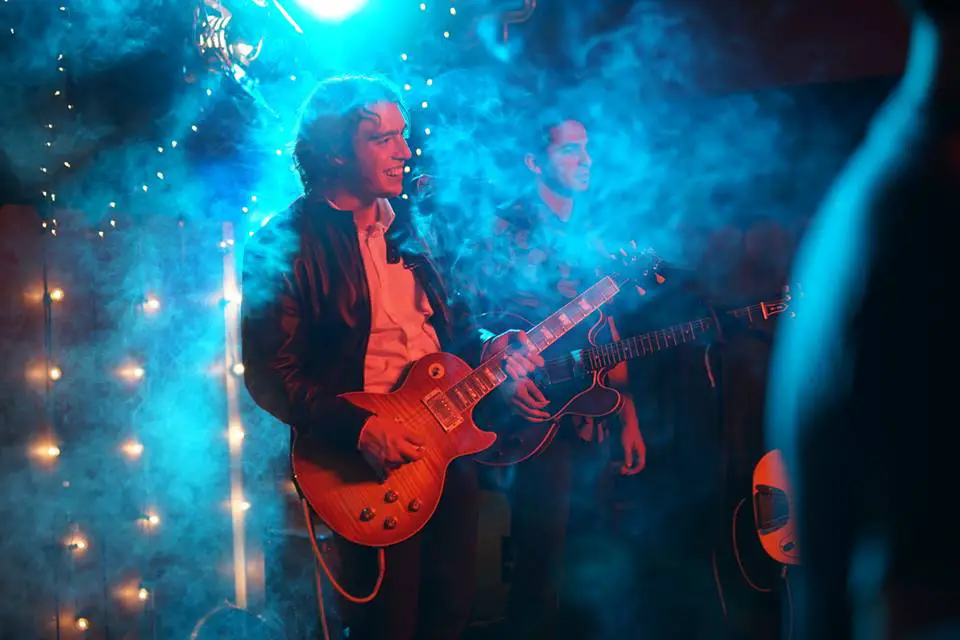 So say what you can say
Tell me today
Are you lonely?
Fly, higher and higher
Down to the wire
One and only
Out later this year, Swerve's sophomore EP promises to be the culmination of something special: The birth of a band. Connect with Swerve below for more music and tour dates – and stream "Lose Control" now, exclusively on Atwood Magazine!
— — — —
? © courtesy the artist
:: Stream Swerve ::