In honor of Asian American and Pacific Islander Heritage Month, Atwood Magazine has invited members of the music community to participate in a series of essays reflecting on identity, music, culture, inclusion, and more.
•• •• •• ••
Today, our very own staff writer Freya Rinaldi shares her playlist and essay, "Teaching Myself English," about the current progression of Asian culture in mainstream media, as a part of Atwood Magazine's Asian American and Pacific Islander Heritage Month series!
Born in Singapore, Freya (she/her) spent the first 6 years of her life in her home country of Indonesia before emigrating to the United States. Now based in Austin, Texas, she is a digital media and social media marketing manager during the day and a live music enthusiast and freelance writer by night. Freya's published work primarily focuses on Asian and Asian-American artists. She has also contributed in bringing over musical talents from Southeast Asia for their first ever stateside performances, including for the music festival SXSW.
Before anything else, she is a music lover. She attends upwards of 50 concerts a year and travels throughout the world to chase the artists and bands she loves. As an Indonesian-American and first generation immigrant, she is an advocate for women of color, in the media and creative spaces.
•• ••
"TEACHING MYSELF ENGLISH"
by Freya Rinaldi
What can you say about the identity of a six year old?
Two different cultures and a mix of world views poured into a person who is barely making it out of their toddler years, stamps a permanent tattoo on their developing mind. By the second day of school in America, it was obvious mockery would be part of my daily routine. Running home after school to sit at the TV and imitate the accents of characters on Lizzie McGuire and That's So Raven in a failed attempt to assimilate to everyone else around.
None of the characters looked like me or sounded like me, but I strained my six year old brain to sound like them. I never understood why mimicking broken English was hilarious to people who were monolingual or why my intelligence was being calculated by a language I'm learning on my own at six. I could feel my mother tongue burning as I manipulated my voice to sound less foreign and more like a valley girl. It felt heavy in my heart to let go of how I spoke. My first language is the only thing I brought here from home.
The shift of Asian representation, from merely nonexistent to the epitome of pop culture, reared its head in my twenties.
The food that was labeled smelly, the languages that were mocked, and the facial features that were made fun of my whole life became the quintessential trend to try to be a part of. There has always been a fine line between consumption and conversion. Although the recent acculturation of Asians in mainstream media has had a positive impact, there's an increase in appropriation on what many claim to love. Furthermore, the lack of inclusivity within the represented Asian communities proved that some nationalities still were left to be outsiders. The lack of Southeast Asians, South Asians and Middle Eastern amplified voices is still prevalent today.
Calling America home doesn't wash away the fact that I am Indonesian through and through. I am so proud of my heritage and where I came from, as many AAPI are, so we are glad to have the opportunity for the rest of the world to share it too. So support your favorite Asian actors, your K-Pop bias, the little asian restaurant in your town, the music by API musicians, and the art of API artists. The most important thing about consuming media and art that is created and curated by the API community, is to always remember that it does not belong to you.The food you go around town searching for, the traditional clothes you find pretty, the facial features you try to emulate are all deeply rooted in a culture that we have spent decades fighting to maintain.
Never make fun of a little girl who speaks English a little bit funny.
She's already well aware of what it's like to be laughed at by an entire nation when she opens her mouth. She'll spend years building a life for herself and her family in a place that looks at them as outsiders. There's no words in the English language that can articulate that experience. I should know; I taught myself English. – Freya Rinaldi
— —
— — — —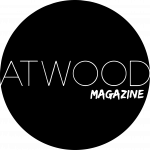 ---