Raw, visceral, and musically irresistible, 'the girlhouse EP' marks a stirring, definitive introduction to Lauren Luiz's dynamic solo project.
Stream: "loaded gun" – girlhouse
---
We're all gonna die, funny isn't it?
It was only two months ago that we hailed girlhouse as an artist-to-watch and called Lauren Luiz "one of the hardest-working up-and-comers of the present." The LA artist, best known for her work as part of folk-pop trio WILD, has been steadily carving out a space for herself in the indie folk/rock world over the past year, spellbinding with a distinct sound that arrests the ears and softens the heart. "Fragile yet bold, effervescent yet muted, girlhouse's music swells with emotion and intimacy – but equally important to Luiz's solo artistry is a sense of unbridled, uncompromising energy."
That journey now comes to its incredible crescendo through a debut EP brimming with heat: Raw, visceral, and musically irresistible, the girlhouse EP marks a stirring, definitive introduction to Lauren Luiz's dynamic solo project.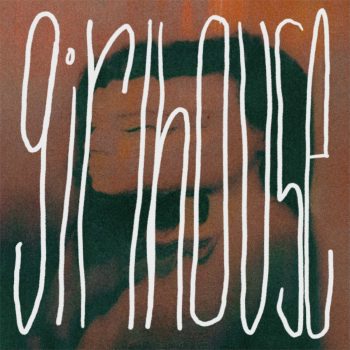 I took another page out of a loaded gun
Looks like I've become what I was running from
In our apartment in the middle of the city
I'm screaming at the top of my lungs
It looks like I become what I was running from
What I was… 
Released May 14, 2021 via Secret Road Records, girlhouse's six-track the girlhouse ep captures a world of vulnerability and upheaval. It's a soundtrack to navigating the turbulence of young adulthood; of a Los Angeles transplant finding her footing; of womanhood, existential crisis, isolation, depression, and more.
"This EP follows my story of landing in LA and finding out exactly how ignorant I was to the real world," the artist tells Atwood Magazine. "Whether that be relationships, men in general, career, sex, friendships, or battling mental illness and dealing with trauma, it all felt new to me. I wrote this while I was thinking about moving away from LA; I love LA, but I think I got to a point where I was ready to move on and grow in a different way. [It] felt like a breakup, so this EP became my breakup text to LA."
"I didn't have many expectations going into this project, to be honest," Luiz adds. "I just kept making songs and then I felt like I should put it out."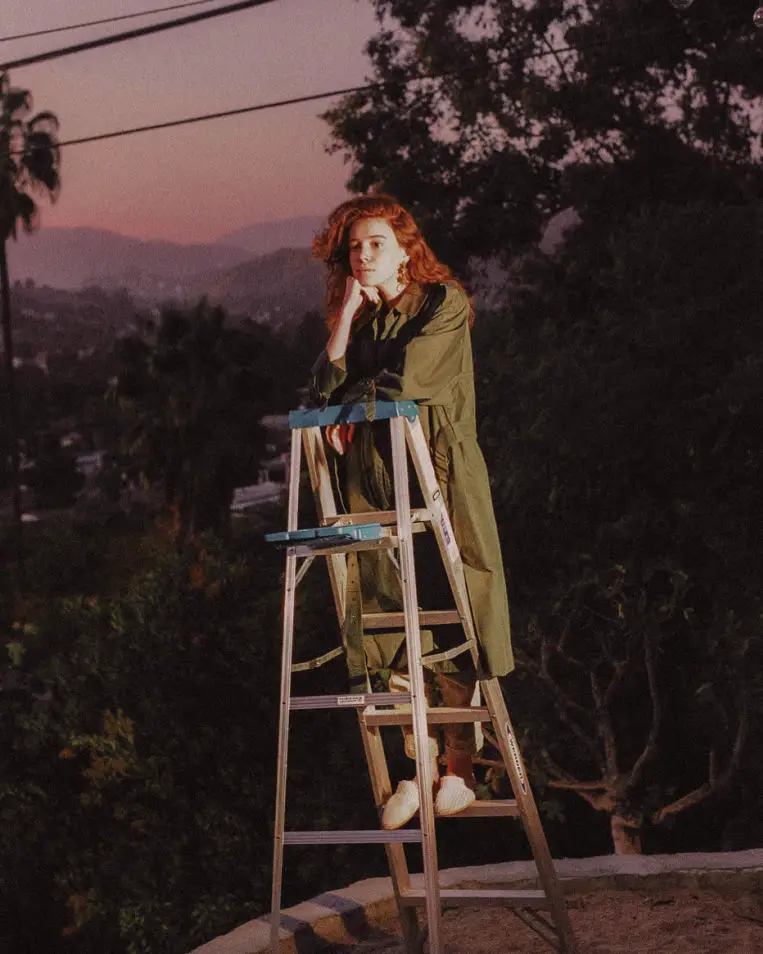 For Luiz, girlhouse is so much more than another musical outlet – and it's certainly not a side project.
"I have the opportunity to share my story without having to explain myself with girlhouse," she says. "WILD is such a collaborative effort that is so fun to write and I think the big draw to it is how relatable it is. girlhouse is more me being like, 'Hey, here is me and my story… anyone relate??'"
WILD released their debut album Goin' Back in January 2021; in premiering the record, Atwood Magazine called it a "shining, shimmering soundtrack of love, humanity, and connection." While a debut album campaign would, in theory, take up her time, Luiz acknowledges that it was, in fact, this process that gave her the chance to dive deeper into herself.
"WILD is such a well oiled machine at this point. We had a lot planned for 2020 that was cancelled, for reasons not worth mentioning anymore, and that gave me a lot of time to sit with myself and really ask what I wanted my sound to be. I've been wanting to stand on my own and see what would happen for a while now."
I want to be an artist so bad. I think art is a great conversation starter, so I hope it starts at least one conversation. Even if it's talking about how bad it is. Please troll me on Twitter, I need Twitter content.
---
The EP kicks off in dazzling form with "pretty girl in la," a wide-eyed tale whose nostalgia and hope are offset by an underlying thread of self-destruction and LA's constant tendency to swallow your dreams – and with them, your soul. A majestic opener somewhere in-between the indie pop and indie rock realms, "pretty girl in la" gives way to the uncompromisingly dynamic "knuckle tattoo." Feverish guitars punch the air as girlhouse takes flight, her intimate vocals melting over a heavy drum beat and an altogether cinematic soundscape.
While the girlhouse ep has its share of ups and downs, highs and lows – "the fatalist" is one such special moment of tender implosion – there is no mistaking the pure, intoxicating energy radiating off the EP's final single, "loaded gun." An immersive self-reflection baked in a synth and guitar-driven soundscape, "loaded gun" reckons with inherited trauma as Luiz crafts a moving and instantly memorable pop song: She spills her soul in a raw reckoning whose stirring introspection and invigorating, youthful energy make for a enchanting listening every time we press "play."
For Luiz, the music was only half the battle. "My favorite part of making this album has definitely been making the music videos for all the singles," she says. "They're horrible but I'm happy I made them, it was really fun."
That said, "I had a ton of fun trying out different sounds and stories with this batch of songs," Luiz shares. "I hope people have fun listening to it and get to know me a little."
Perhaps the most exciting aspect of the girlhouse ep is that, though it may represent a breakup with LA, it also represents the start of a promising new voice full of fresh feeling and unapologetic fervor. Every moment of girlhouse is visceral and impassioned; hers is the kind of vivid, aching verve that inspires us to open up and see the world through another lens.
Experience the full record via our below stream, and peek inside girlhouse's the girlhouse ep with Atwood Magazine as Lauren Luiz goes track-by-track through the music and lyrics of her debut EP!
— —
Stream: 'the girlhouse EP' – girlhouse
:: Inside the girlhouse ep ::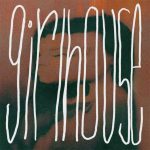 — —
pretty girl in la
Pretty girl in la is more direct than the others on the ep. This one is very nostalgic of my West Hollywood days, wanting to be an actress and letting people destroy my confidence daily for the sake of the 'craft'. I have so many memories of being out at bars/clubs in la having a lovely time, when out of the blue some stranger would come up to me and tell me that I'm "kind of pretty, but not la pretty." Drilling deeper saying that "in my hometown I might be a 7 or 8 but in la I'm merely a 4." This happened so many times that I really started to take it to heart, I was 23 and it kind of destroyed me! I would hold my breath going through tunnels just wishing that I could be an la 8, thinking that would fix all my problems.
knuckle tattoo
knuckle tattoo is a memory of being lost on the east side of portland after drunkenly following a guy around and losing my phone. created out of our house in highland park, it was inspired by the grungy guitar constantly chugging on the single notes throughout the song. tyler and i produced it in just a few hours, it came so naturally and felt so anthemic with the 80's drum machine drums and the guitar lines.
the fatalist
I think I have a really dark sense of humor; I think i've learned that the only way to feel control in a shitty situation is to find a way to laugh about how we have no control over anything at all, thus giving me the title of 'the fatalist'.
loaded gun
The last single before the EP, "loaded gun" is about inherited trauma and the bummer of becoming everything you said you never would. I feel like forgiving people from your past for abuse or neglect that happened to you when you were young and vulnerable is SO important to start forgiving yourself, this song is a moment when I recognized inherited bad behavior and wanting to take control of my future.
firing line
I fell in love with someone that wasn't entirely available at the beginning of our relationship. Big mistake. I definitely didn't understand the level of the previous relationship at the time and I felt really horrible once the weight set in. Bad way to be introduced to his friends/family, bad feeling all around. I put myself on death row, thinking I could never forgive myself and never let anyone trust me again. I wanted to run and never look back, I wanted to disappear into somewhere like South Dakota or Montana and never have to face that guilt again. I still wrestle with that guilt sometimes and I still want to run from it.
treading water
This is a car conversation I was having with myself during a drive up to central California to visit family. It's a 3 hour drive that goes through deserts in the middle of nowhere, not much to look at so my mind starts to wander. This particular trip I was trying to decide if I should leave la or not. I felt like I was treading water and every day was the same. My depression was the worst that it had ever been, I felt terrible about myself. I think the production of this song lends to the hopeful feeling that was still living inside the dark lil shell that was me. I just see yellow hills, windows down, and remember really needing a shower at this moment when I listen back to this song.
— —
— — — —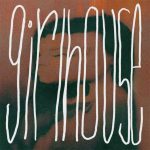 ? © Alex Justice
:: Stream girlhouse ::