Alfred Howard shares five of his favorite songs to come out of Alfred Howard Writes, the exciting collaborative music project that's connected artists from around the world and brought 100 new songs to life during the COVID-19 pandemic.
Stream: "Fallen Soldiers" – Talin Everett, Alfred Howard
---
It's been just shy of a year now since San Diego's Alfred Howard began his creative pandemic-fueled music project, inviting artists from around the world to take his words and turn them into songs.
An institution of San Diego's music scene, lyricist and percussionist Alfred Howard is a member of no less than six bands, and has been making music for well over two decades. The COVID-19 pandemic may have stopped live music in its tracks, but the newfound time and isolation renewed Howard's passion for songwriting – and inspired him to make music in an altogether novel, excitingly fresh way. Alfred Howard Writes is a multimedia virtual collaboration connecting Howard with musicians and performers around the world. Since June 2020, the plan has been to release a total of 100 songs – two songs per week – over the course of a year. All songs are mixed and mastered by Mike Butler, and Howard's mother, Marian Howard, paints an original piece of art based on her son's lyrics for each song.
The directive is quite simple: "Would you like to collaborate," he asks on his website. "Below are some song lyrics open to interpretation. Send over voice notes to alfredhoward23@gmail.com. If something magic comes of it, it will become available on the site and I'll split any proceeds with you 50/50."
Eleven months and 93 songs later, Alfred Howard Writes exists as a musical time capsule of the past year, showcasing a diverse array of art and artistry while capturing the beauty of musical collaboration.
Participants range from Brad Barr (The Barr Brothers), Nicki Bluhm (Nicki Bluhm & the Gramblers), and Dani Bell (Dani Bell & the Tarantist), to Nathan Moore (ThaMuseMeant, Surprise Me Mr. Davis, The Whole Other), Birdy Bardot, Annie Ellicott (Jeff Goldblum), Alexia Bomtempo, Goodnight, Texas (featuring Avi Vinocur, backing vocalist for Metallica), and more.
It's an ambitious undertaking that's offered connection, reflection, and inspiration during a time of deep disconnect, and one that embodies the ingenuity and resilience of the human mind and spirit.
George Floyd Rest In Peace
This is the year of short breath
And my 2020 vision sees nothing ahead
America is wounded and inching toward death
But this is our land so we stand up for it
If you think patriotism stops at waving the red white and blue
When the red white and blue lights flash behind you
If you're black then you're scared cause there's a black and blue bruise
On your mind from the phantom batons that they've used
To beat down your soul since you set foot in new sand
From slavery's shackles to the cuffs on your hand
And you vote and you hope and you plot and you plan
And you work and you sweat and you live for this land
And you do what it takes to make it good as you can
You'll bend til you break for the sake of your family
You speak out against the atrocities you see
And you're willing to die in the streets for beliefs
That's patriotism!
Not waving a flag for some misaligned vision
Rooted division
America is fading past my recognition
And I love America
Just not your rendition
Where the emperor sits naked on his golden throne
And we film a mass shooting with a cellular phone
And we don't even blink cause we're numb to our bones
And the cyclone of news is the way the wind blows
We still don't need a weatherman to know
And we may be isolated but we're never alone
We'll braid our voices in the streets into a beautiful poem
And I look at every face and see a rainbow of tones
I love America
Won't let it sink like a stone
And you may yell at me to leave
But this is always my home
– "I Love America," Alfred Howard
---
Highlights abound when you're considering a set of 100 songs; that's far more records than most artists or bands will release in a lifetime, and the brilliance of Howard's project lies not in the beauty of a single song, but in the sheer vastness and multi-dimensionality of the greater work. Alfred Howard Writes encompasses acoustic and folk, soul, psych, blues, rock, Americana, pop, country and alt-country, and so much more. Howard remains a driving force behind all the lyrics, but the artists he's worked with come from far and wide – each one putting their own special, unique spin on his often moving poetry.
"I've been writing music for 21 years," Howard writes. "I had been up and down on the rollercoaster of creativity and accepted that my relationship with music may have been fading. Of all things to resuscitate my creativity, it was a pandemic sweeping across the land. A month of being holed up at home forced me to put pen to paper with a sense of urgency and figure out how to collaborate from a safe distance. Out of this darkness came a light in the form of songs and collaboration. It's an extremely special feeling to find one's niche and I feel that after two decades of searching, I've stumbled into what I was supposed to be doing."
Alfred Howard Writes is accessible directly via the project's website and on other DSPs (Bandcamp here), but this is also the kind of project you may one day encounter in a place like the MoMA or the Whitney Museum.
A wealth of expressive musicianship and lyricism in its own, it's also a living, breathing document of human expression and music's ability to transcend boundaries – even when all the odds are stacked against making such kinds of connection.
As he nears the end of a year's worth of special collaborations, Alfred Howard sat down with Atwood Magazine to share five of his favorite songs from Alfred Howard Writes. Below he dives into the songs "Coauthors" (by Brad Barr), "Sometimes I Wonder" (by Jenn Grinels), "Midnight to Midnight" (by Ellis Bryant), "Don't Look Down" (by Nicki Bluhm), and "Hasn't Been Long Enough" (by Oh, Spirit aka Ian Owen) – but do yourself a favor and, when you find a free moment, pull up Howard's website and click through some of his songs at random.
You'll be pleasantly surprised by what you hear.
Alfred Howard will continue to release two songs per week until June 2021, when Alfred Howard Writes reaches its goal of 100 songs in a year's time. Howard most recently released the songs "Black Rose Canyon" (by Lauren Leigh), "Hear It From My Side" (by Jessi Carr), "Skeletons" (by Matthew Molarius), and "I Don't Really Want To Say Goodbye" (by Rebecca Jade).
— —
Time is abusive and caustic and cruel
There are eyes always watching the things that we do
We walk down the street as if we never knew
And I wanna go somewhere with you
I have a memory of a lost coast
Nights where the fire kept us warm through the cold
And the world looking on hasn't known our truth
And I wanna go somewhere with you
Spring's around the corner with flowers in bloom
All across California beneath a full moon
With light on your face we have paid all our dues
I want to go everywhere with you
– "Everywhere with You," Dawn Mitschele / Alfred Howard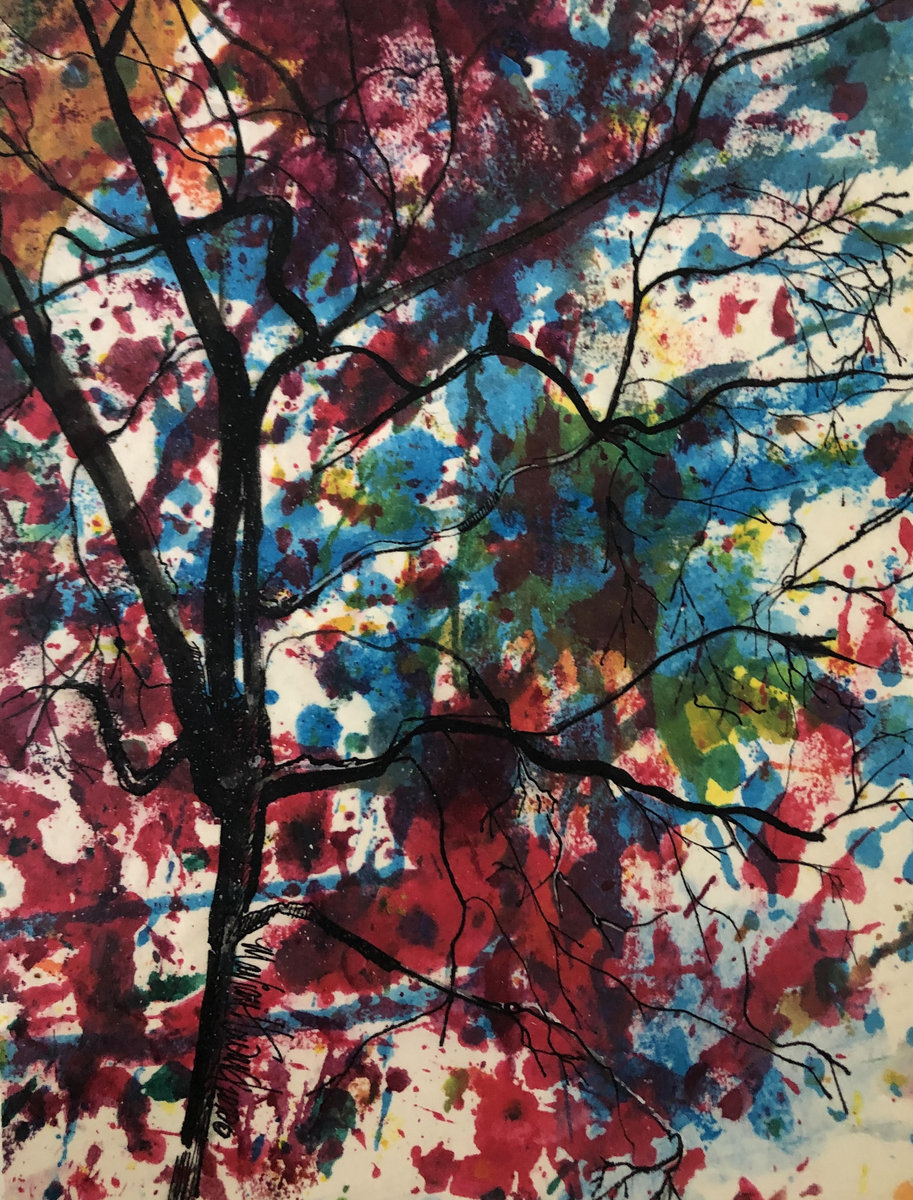 ALFRED HOWARD WRITES
Brad Barr, "Coauthors"
I love the Barr Brothers. Great band. When I had this project in mind, I knew I'd be able to get some of my friends to work with me because they absolutely had to. There are codes of friendship. But I had the lofty goal of working with some musicians I had been a fan of. Brad happened to play guitar on the first song of the project, Nathan Moore's "We All Breathe the Same Air." Nathan made the intro, and Brad and I bonded over this song, "Coauthors," we wrote really quickly. It was early in the quarantine, and the cities were burning after the George Floyd lynching. The first line of the song is what gets me:
"Honey did you see the headlines
Are you following the phone wires
Stitching up the nation with conversation"
Just the thought of words repairing the wounds of our country as we were all reacting to the daily tragedies of this moment. "A bandaid for a gunshot, no medicine for what we've got," is another line that gets me. In the end, it's a love song, and that's what will usher us through this darkness.
Jenn Grinels, "Sometimes I Wonder"
This was another song where quarantine is etched into the DNA of the track. The line that gets me is "let's rearrange the petals into a sun that settles restless souls away." I remember my girlfriend had a yellow rose that had started to die. She took the petals off and made a circle on the table. And it had this new beauty in death against the wooden backdrop. I like lyrics that sound deep and metaphorical but are actually the exact thing that happened. They can still hold a depth and mystery (unless of course I spoil it all). I also love the guitar work on this song. Mike Butler is the engineer for all of these songs. He mixes and masters them, and if he's really enjoying one, sometimes he'll play on it. I think he liked this one because when it came back it was no longer an acoustic song.
Ellis Bryant, "Midnight to Midnight"
I think this is my favorite love song I have ever written. I feel very fortunate to have found my person. This song was a birthday gift to her.  It wasn't the only gift; I probably came out-of-pocket for something too – I don't wanna give songwriters a bad reputation (unless we're talking about Joan Jett). Ellis has a voice from a different time. He's the real deal, son of a preacher, traveler, a cowboy poet laureate with a polished warble and a wandering spirit. I love this song. I got worried my gal would fall in love with him because it was so darn good.
Nicki Bluhm, "Don't Look Down"
Nicki is another artist I'm a big fan of that I was able to work with. Funny thing about Nicki: I had met her in 2008 and didn't know if she'd remember me. I was trying to get a contact for her for three months with no luck. Then one day, I was texting my friend Natassia, and when I hit the "N" button, Nicki's phone number popped up. I had her contact the whole time. So I hit her up, and she actually remembered me. Another twist is that she actually inspired me to release something with my own voice because she recalled a poem that I had written that really impacted her. I hadn't recorded my voice in any serious way since 2007 but wound up releasing something two weeks after our conversation.
Oh, Spirit, "Hasn't Been Long Enough"
There's a guy named Ian Owen (Oh, Spirit) in my life. I don't know why I'm mean to Ian, maybe it's instincts (he's saved as Ian No Spirit in my phone). It could be something as simple and irrational as me having had a dream where Ian borrowed twenty dollars from me and never paid me back, and I've held a grudge since. I don't know what it is. Ian is a big partner in a lot of these songs, and we've played in bands together for some years. When I'd pay Ian for a gig, I'd stop by the bank and get singles for him and twenties for everyone else. But I have to give credit where credit is due. Ian wrote a great song. I listen to it all of the time. And as much as I hate Ian, I love this song he put together. It's about the impatience of folks to get back to normalcy when normalcy wasn't ready to exist yet. His voice has that Jeff Tweedy fragility where it feels like a friend just through the tone alone (even though he's my mortal enemy). P.S. I technically love Ian Owen, just don't ever tell him that.
Don't you take it too fast
If you want it to last
And see the next season
And talk about the past
There's no reason to rush
While the world's at a hush
You got so used to violence you gotta enjoy the silence
It hasn't been long enough
Don't you take it too fast
Cause it's only a flash
At least in the grand scheme
And when we look back
It's just a blink of an eye
Just think about why
It was all just a flurry
You're so used to the hurry
You're so tethered to time
— —
— — — —
? © Kristy Walker
Alfred Howard Writes
Vol. 7
---