A passionate rush of turbulent, high-energy emo and pop punk, Surprises' "Natural Disaster" is a catchy and vulnerable anthem of heartbreak and vindication ready to be shout out loud.
Stream: "Natural Disaster" – Surprises
---
Some musicians find comfort in familiarity: Once they find a style and voice, they stick with it and develop themselves steadily, slowly changing over time. For Surprises' Brooks Paschal, inspiration came from throwing his rulebook away and letting go of all pretense. The indie-emo  mainstay found his release in simple lyrics, a clear story, and an unnervingly intoxicating chorus: A passionate rush of turbulent, high-energy emo rock, Surprises' "Natural Disaster" is a catchy and vulnerable anthem of heartbreak and vindication ready to be shout out loud.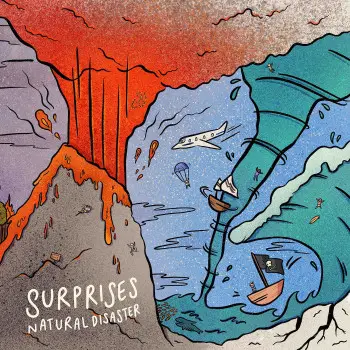 Let's hope we never see your face.
The whole world could die and
I'd erase the memories of you
and the shit you put me through.
I've got this sudden urge to sin.
It won't help the pain
that I've been in when I'm alone with you.
If it's what you want, we're through.
Atwood Magazine is proud to be premiering "Natural Disaster," the lead single off Surprises' forthcoming debut album of the same name (out 5/31 via Spartan Records). The cofounder and longtime member of emo/indie rock band Sullivan, Brooks Paschal formed Surprises as his solo project some years back and has released a smattering of songs under the moniker over the past decade. "Natural Disaster" and the forthcoming album mark Paschal's first concentrated and consistent effort under the Surprises banner, finding the rejuvenated singer and songwriter singing his heart out  with furious conviction.
"No, more pissed off," we hear him say in the beginning before he breaks into the verse. What follows is a dynamic adventure through a toxic relationship's fallout, leading up to an excited pre-chorus that spills into a fiery, exclamatory chorus:
I saw you in the back of a cop car,
looking like a waste of time.
It started out with an earthquake.
It started out with a…
Fuck you, I'm yours.
I've been an asshole, I'm sure.
But I've learned some things today.
I've gotta get as far away from you.
And the sooner I say,
that I'm sorry I missed you.
For the sake of my mind,
I left feeling underwhelmed
"'Natural Disaster' was one of the first songs I wrote for the record, and really was the song that gave the album a real direction," Paschal tells Atwood Magazine. "For me, the ability to tap into a simpler style of lyrics was a turning point. I have always written in this overly cryptic, sometimes impossible to understand way, so this was bold and direct while being extremely liberating for me."
A bit unlike his work with Sullivan, Surprises finds Paschal loose, raw, and unhinged: He holds nothing back from his songs, giving himself fully and freely to nonfussy lyrics filled with anger, doubt, longing, heartbreak, connection, and disconnect (to name a few).
"The core philosophy of Surprises is: no rules," Paschal says. He channels impulse into intent through dynamic songs that capture moments as they happen. In the case of "Natural Disaster, said moment came in a storm of emotional volatility and imbalance.
"What struck me so hard about 'Natural Disaster' was that when I was writing it, I kept equivocating this toxic relationship with earthquakes and hurricanes and I realized that those things are rare events that rarely impact our lives, but people fuck with us everyday. We are the real Natural Disaster."
I met you in the back of a streetcar,
trying to score to waste some time.
The sex was just like a hurricane.
But ended up like a…
We made friends with our enemies.
That's for sure.
The saddest thing is it's over.
Let's hope we never see your face.
Some relationships end horribly, but hopefully you can at least get a song's worth of material out for it. With its insanely memorable "Fuck you, I'm yours" hook and a hearty amount of unfiltered emotional anxiety, "Natural Disaster" is the kind of song we'll be singing for months and years to come.
Surprises' debut album Natural Disaster is out May 31, 2019 via Spartan Records. All pre-orders include an instant high-quality download of the single "Natural Disaster" and a full album download + exclusive bonus track "Natural Disaster" (A Capella)" on May 31st. The first 100 pre-orders will include a 12″ x 12″ lithograph autographed by Brooks Paschal. All 3 LP bundles also include a Surprises 4-piece button set (limit one per order).
Stream "Natural Disaster" exclusively on Atwood Magazine, and dive deeper into Brooks Paschal and Surprises' artistry in our interview below!
I loved the imagery of violent acts of nature and how it juxtaposes with the day to day bullshit we deal with when we interact with other humans.
Stream: "Natural Disaster" – Surprises
A CONVERSATION WITH SURPRISES
Atwood Magazine: How did Surprises form, and how would you describe the band's new music?
Brooks Paschal: I started Surprises a couple of days after my old band (Sullivan) broke up.  I was honestly sure that I would never play music for the same reasons and goals as I did Sullivan, but I knew that I would need a creative outlet.  Over the years, I've just used it as a conduit between me and the folks that liked my music.  Stylistically, this is very true to who I am as a writer.  I think for a long time, I subconsciously wanted to separate this sound from "Surprises" because I didn't want it to get confused with other things that I had done in the past.  Overall, I think this is me kinda coming home and being okay with the two things getting in bed and knocking it out.  I think to describe the music, I would say it's a little loose and hopefully a lot honest.  I really tried NOT to be too poetic, I just wanted the words to fit the melody and then hopefully the end result was a cohesive song.
What inspired the name "Surprises"?
Paschal: I can't remember.  I've always liked short and sweet, so it seems fitting that it would be something I thought of at some point.  I remember being kinda shocked it hadn't already been taken.
So much of this music feels reminiscent of the same emo and pop punk that ruled our waves ten years ago. How do you go about maintaining your sound while keeping things fresh?
Paschal: The sound is natural, I'm not considering where it fits into the landscape of modern music. I was making music 10 years ago, so it only makes sense that some of the elements would still apply. As far as freshness, I think that's a listener's perspective. If someone is making music that is true to them, it's probably unique in its own way. Even if it falls very specifically into a genre, there will be a DNA that you attach to that artist only.  "Fresh" usually means you haven't heard the artist more than the sound before. This is the problem people have with established artists. They think they want fresh and want new at the same time, it's a very fine line to walk.
What is it about the music you make, for you, that keeps you coming back time and again? What's your allure?
Paschal: I'm one of the lucky ones really. I'm a record producer, so I make music in some shape or form everyday. Writing happens in the breaks between making records for others. Usually after about 36 hours off, I get the itch and start scratching something out. I think at this point, it's past alluring and it's just part of my existence. I have only set out to make a record for myself twice in my life. Most times, I just write a few songs that feel like they are from the same part of my mind/heart. Sometimes a few turns into 15-25 or so. All of a sudden, I have something to complete and refine.
Paschal: "Natural Disaster" was the 3rd song I wrote for the album, but was the first song that made me feel like I could make an album — and this was the sound I was going for. A year later, I'm not sure that's still the case, but the song was very important in making this record a reality. The song is about a dear friend of mine that I've worked with for years who found himself in the most toxic of toxic relationships a few years back. Skip ahead, and he has children with this person and it's clear that they are forever stuck in this hell ride. They have both gone to prison because of each other. Pretty gnarly shit. To me, I just thought it was an intriguing concept and I knew I could get raw with it because it wasn't my life. I loved the imagery of violent acts of nature and how it juxtaposes with the day to day bullshit we deal with when we interact with other humans.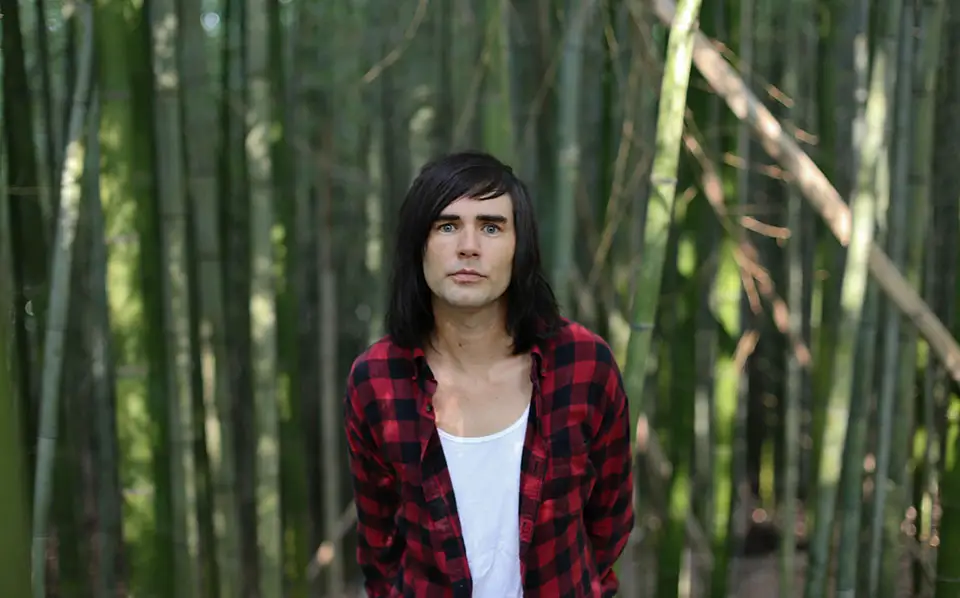 Paschal: Well first off, THANK YOU!  I've kept this music so secret for so long that I really have lost all concept of whether it's any good or not.  It means a lot to hear that.  I have to admit, it was a lot of luck and a lot of just sticking to the rules that I set for myself.  I really really wanted this record to be simple.  I have a tendency to overwrite and I just wanted to speak like people speak.  There is a great moment in High Fidelity where John Cusack is yelling at Catherine Zeta-Jones in the rain and it incapsulates so well how we feel/think/talk in highly volatile, romantic catastrophes.  It no doubt was in the nether regions of my subconscious when I wrote that chorus.
Paschal: That's a great question, and really fucking hard to answer.  I think there is something about the song that is kind of undeniable in its format.  I'm not saying its the greatest song ever written.  It definitely is not, but I think it moves in a way that you really want a song to move.  As a writer, you feel like you've won the lottery, because you can't really plan it falling into place like that.  I'm a songwriter first, producer second, a lot of bullshit next, and way down towards the bottom of the list, a singer.  This song made it fun to be all of those things equally and that is so rare.  It may or may not be the best song off the record, but it's the song that I wanna show people without any apprehension.
How would you characterize the album as a whole? What is important about it for you?
Paschal: I think and hope it's complete.  Albums are a rarity these days.  Most people just make single songs and then maybe if they have enough, they throw in enough songs to call it a record.  I really enjoy listening to albums that represent a moment in time, and that was my goal once I started.  Again, I never set out to make this record. I got 3 songs in, and thought to myself, "If you don't stop, you'll have a bunch of these songs and be able to pick the ones that tell the whole story."  So I kept going and this is what was left.  I think stylistically it's a little immature, and that fascinates me.  I really wanted to make this record the way I made it.  It's not "heavy" but its definitely loud and kinetic.  There are a lot of deep down and dirty fucked up reasons this record is important to me, but the one you are allowed to hear about is that I made it by myself.  There are no excuses as to why this will be the greatest/worst album in the world or the inevitable, somewhere in-between.  Every mistake is mine, and everything I conquered, I did on my own.  Making a record from start to finish is a wild ride into your self worth.  If your future self came back and told you it would be worth it in the end, you would kill his ass for being a goddamn liar.
This is a brand new chapter for you musically. What are you most excited about for the coming year and beyond?
Paschal: This record was the beginning of the creative process for me.  I've made 4 music videos, a ton of alternate versions of the tunes and all kinds of visuals that connect to the album.  This just became my mission.  I wanna keep creating things that keep me engaged with this record until I have no more creative juice left.  At that point, I'll move on to the next record.  I don't see that happening anytime soon.  I have too many ideas to try and connect with the 6 billion people of this planet.  I scream at the bands I work with everyday that you have to know your place on earth. You are always completely unknown to the outside world and that's a good thing!  Getting back to your freshness question, the world can't have a bad opinion of you, if they don't know you yet.  This is your opportunity to show them something new and make a lasting impression and if you fail, you still haven't scratched the surface.  Get off your ass and try again.  That's why I'm still here.
— —
— — — —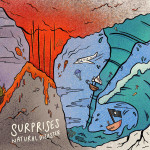 ? © Taylor Thomas Paschal
:: Stream Sullivan ::