A radiant indie pop record, Maisyn's catchy and cathartic debut EP Cool Grl captures the heart through irresistible, intimate, and unapologetically honest confessionals that leave us stirred, breathless, and longing for more.
for fans of Charli Adams, Holly Humberstone, Phoebe Bridgers, girlhouse, Abby Holliday
Stream: "Cool Grl" – Maisyn
---
Beautifully sweet and achingly expressive, Maisyn's debut EP is a wondrous and raw exploration not only of oneself, but also of one's surrounding world. It's a record of the people and places, decisions and choices that impact us both overall and in the moment – and it's also a record that asserts control over one's own narrative, such that we get to define for ourselves who we are and how we interact with this world.
Mostly though, it's an introduction to an artist we cannot wait to hear more from in the coming weeks, months, and years. A radiant indie pop record, Maisyn's catchy and cathartic debut EP Cool Grl captures the heart through irresistible, intimate, and unapologetically honest confessionals that leave us stirred, breathless, and longing for more.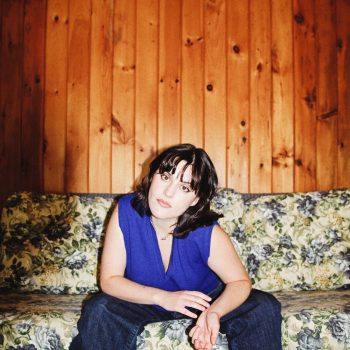 you say f***ing and feeling are things you keep separate
but would you ever think of amending that just for second
'cause there's no surprise mine are like watercolor
baby they're bleeding across the edges
you're filling my head and
half of the bed how could I help it
I know I said I was good
at being unavailable
but baby ooh you got me beat
I can't be your cool grl honey
'cause I want you to love me
Independently released September 21, 2021, Cool Grl represents an exciting and meaningful step forward for Hudson Valley-born, Los Angeles-based singer/songwriter Maisyn. Sitting at that fuzzy border between indie pop and rock, Maisyn released her first single "Cool Grl" in January of this year, and has been slowly teasing out singles over the past eight months – giving her songs time to reach a mostly online audience (as a result of the pandemic), while garnering early acclaim from the likes of Earmilk, Bust, 1883 Magazine, and other outlets. Produced by Grammy-nominated engineer / producer Joey Messina-Doerning (HAIM, Women in Music Pt. III), Maisyn's six-track debut hopefully puts her on the alternative world's map for good. A heartfelt, uptempo blend of driving beats and soaring sonics, Cool Grl is a powerfully introspective coming-of-age collection: One that delves deep into life and the self with lyrics that tap into themes of identity and self-exploration, nostalgia and excitement, reflection and reckoning. Maisyn appears to hold nothing back in powerfully personal, relatable songs that speak to everything from young romance and personal insecurities, to familial weight and body shaming, to the barriers around being vulnerable and sharing your full person with others.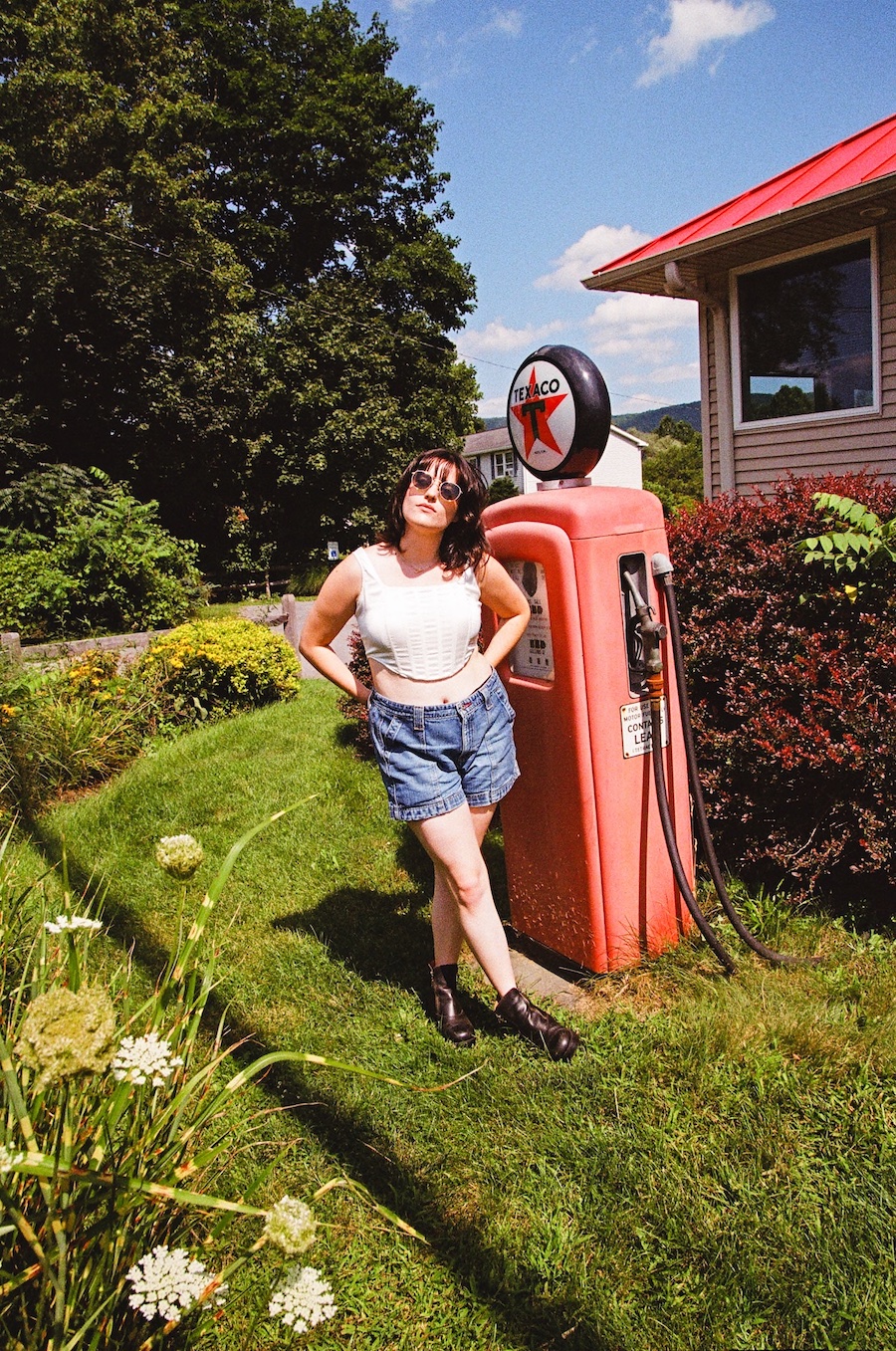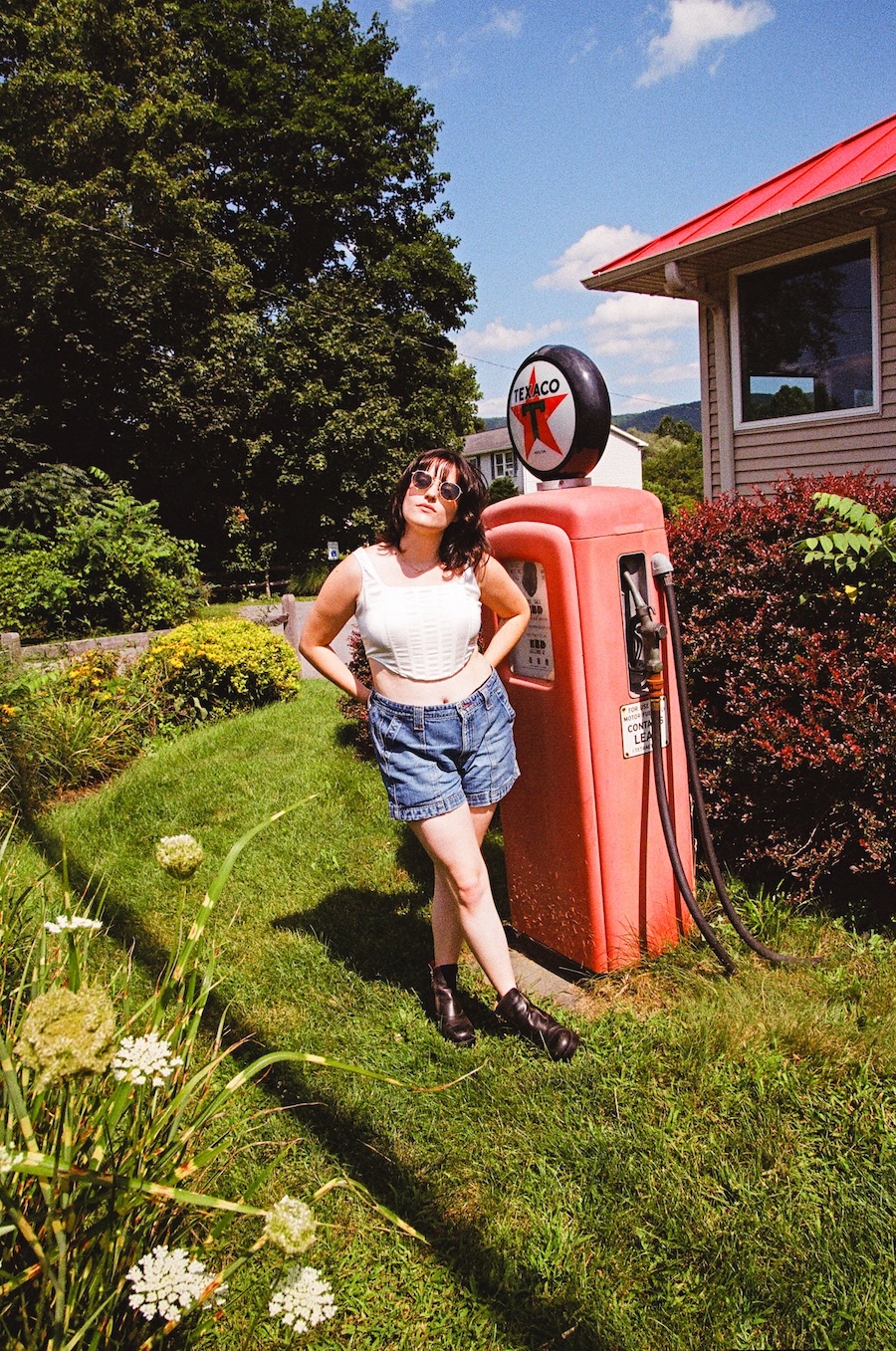 "When I first started writing Cool Grl, I could tell that I was going through big changes and finally coming into my own skin, but I was frustrated that the process was so blurry," Maisyn tells Atwood Magazine. "I could feel myself growing but I still didn't know what I'd turn into. To me this EP is a final form born from that liminal time, and it's so cool to be able to make something that can speak on my behalf and say "this is who I am." I had just moved back to Los Angeles from New York in January of 2020, and a lot of these songs were prompted by that big life transition. I feel most inspired when I'm in motion, so these songs came out really quickly and effortlessly. Of course lockdown started in March, so I couldn't start recording for a while but that actually gave me a lot of time to consider how I wanted to tell these stories, what they should look like, feel like, etc."
"The recording process was also really special to me. One of my closest friends Joey Messina-Doerning produced this EP with me and it felt like we were on the same page the whole time. We have been making music together since we were freshmen in college and it was really cool to come together on this project because we've both grown so much since then and I think you can hear that in the music. This EP actually started as a full-length album (so perhaps there are more songs coming soon), but over the course of the recording process I realized I wanted to break it down into a more concise piece of work. However, the narrative idea stayed consistent throughout: I really wanted to make something that felt like a coming-of-age story."
I think "Cool Grl" is a coming-of-age story in the truest sense – it's pieces of my childhood, my tumult, my trauma, and my heartbreak that outline a story I'm really proud to share.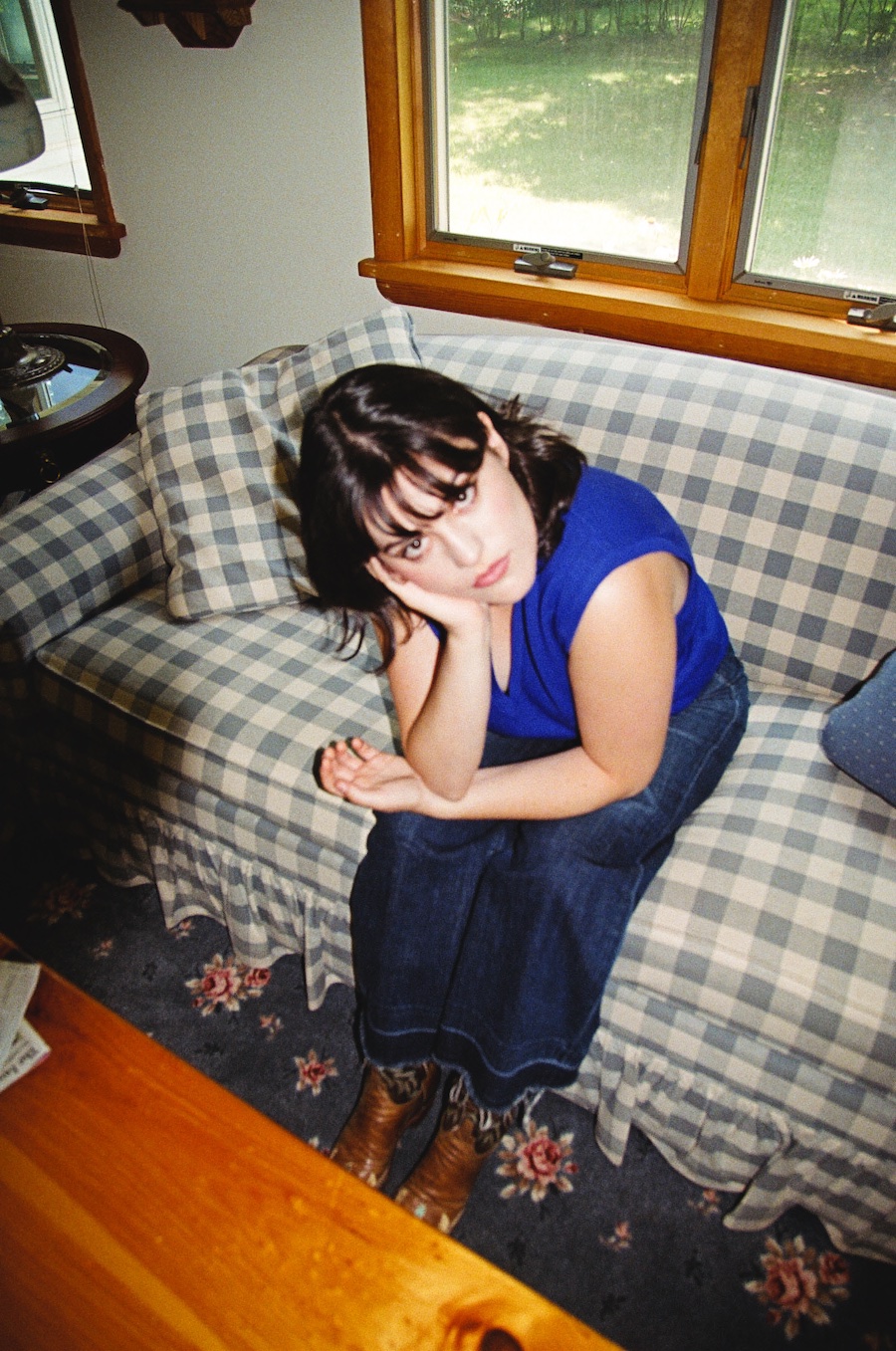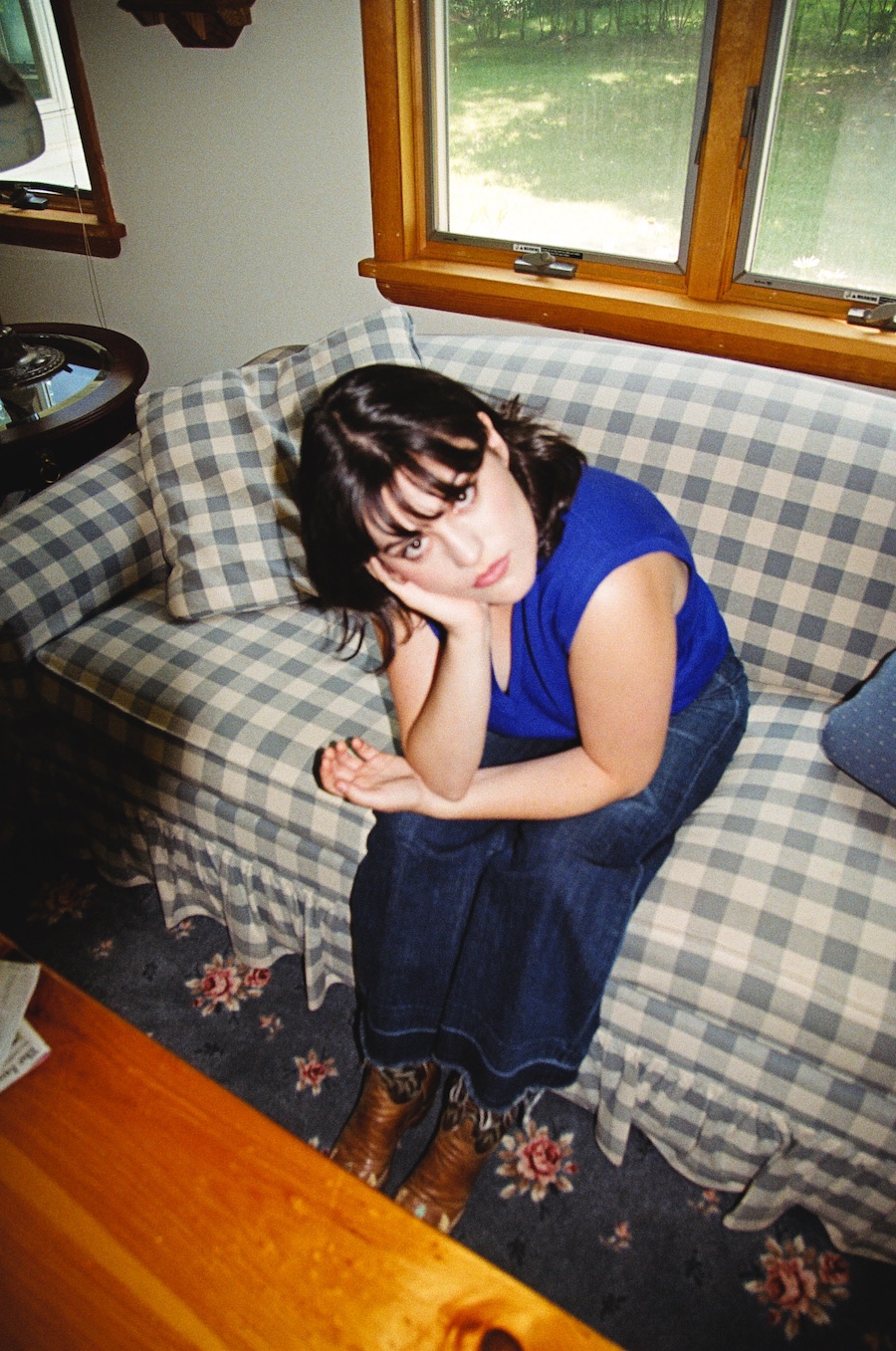 Named after the EP's titular final track, Cool Grl is reminiscent of early works from artists like Holly Humberstone, Charli Adams, girlhouse, Abby Holliday, Loviet, and so on: Singer/songwriters who, like Maisyn, defy the bounds of what "singer/songwriter" music can sound like, embracing sweet melodies and sweeping dynamics without sacrificing an inch of intimacy or vulnerability in the process.
"A lot of my music circles around themes of identity and introspection so I wanted the title to reflect that," Maisyn says of the EP. "To me, the song "Cool Grl" is really an affirmation of worth, and the desire for love without conditions. Obviously the song is set in a romantic context but I think those themes bleed into a lot of areas of my life so it felt appropriate to wrap it into the title."
"On a practical level I think [the EP] tells a lot of my back story," she adds. "I think it also portrays where I come from musically – I wanted the lyrics to really shine because so many of my influences, like Joni Mitchell and Bruce Springsteen, are lyric heavy writers. I also absolutely love pop music and I think there's evidence of that in the production. We drew a lot from HAIM and Taylor Swift."
---
Highlights abound throughout this Maisyn's resonant 20-minute first offering: From the visceral, exhilarating EP opener "Better Being Heartless" and the tender, exposed "Pool Party" to the inner catharsis of "Valentine Road" and sheer passion rippling throughout closer "Cool Grl," the Cool Grl EP hits hard and leaves a lasting impression.
"I think "Nosebleeds" was a bit of an underdog that turned out to be one of my favorites," Maisyn says. "It started as a really slow ballad-type song, I didn't know exactly what to do with it but I knew the song had good bones. I'm really happy with where it landed."
As a lyrically forward singer/songwriter, she notes, 'I guess my favorite lyrics are the ones that capture a feeling that I've had trouble finding the right words for. These sections mean a lot to me:
"Pool Party":
Thought it'd make me happy to be skinny
Started cutting back when I was 13
Crying trying on tight blue jeans
Made myself smaller being quiet
Felt a burn and learned how to deprive it
If baby's bad put her on a diet
"Cool Grl":
When you tell me you want me I think I see heaven
Then I remember the rules and your apprehension
Well can't you tell I got a bite and I might wanna sink my teeth into it
Guess I'll put it to bed try to forget and swallow my secret
Every song off Cool Grl is another opportunity for connection on a deeply personal, existentially universal level. A safe space for all in need of one, Maisyn's first offering comes from and speaks to the heart, unraveling the past like a musical therapy session – and just like therapy, the artist tries to come away from it all with a better outlook on life. This is catchy, meaningful music in action: A set of songs that should stir all care to listen, no matter who they are or where they come from.
"I hope listeners feel seen when they hear my music," Maisyn tells Atwood Magazine. "Especially with songs like "Pool Party," those feelings can be really isolating and my hope is that people can find solace in knowing they're not alone. I think my biggest takeaway is how gracefully something painful can transform into something beautiful. I wrote a lot of these songs about difficult experiences, but the process of making and releasing this EP has brought so much joy into my life." Experience the full record via our below stream, and peek inside Maisyn's Cool Grl EP with Atwood Magazine as the artist goes track-by-track through the music and lyrics of her debut EP!
— —
Stream: 'Cool Grl' EP – Maisyn
:: Inside Cool Grl ::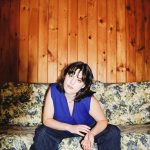 — —
Better Being Heartless
The idea for this song actually came from talking to my grandma. She was saying that loving a lot of people is wonderful but it's hard because then you have to worry about them! I exaggerated that idea and made it a bit absurd. Would life really be better without a heart? Definitely not.
8.20
This song is about loving someone fully even when you know there is an expiration date. It's quite bittersweet.
Pool Party
"Pool Party" means a lot to me because it captures something I've tried to articulate for a long time. I wrote this, and will always sing this, for my younger self.
Valentine Road 
When I was growing up my grandparents lived around the corner on Valentine Road. It was a really important setting during my childhood, and I just felt compelled to write about it for this project.
Nosebleeds 
"Nosebleeds" is essentially about watching your ex's Instagram story. I didn't intend on writing a "social media" song, but I was just thinking how interesting it is that it's hard to completely rid yourself of someone's presence. In a way, now there's always access to it.
Cool Grl 
When I wrote this song I didn't even think I would record it, but it's turned into a very important song to me. At its core, "Cool Grl" is about saying how you feel and asking for what you need.
— —
Stream: "Cool Grl" – Maisyn
— — — —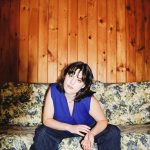 ? © Rly Blonde
:: Stream Maisyn ::
---