Aching with an intimate need, Tinx's sexy second single "Gimme" is a sultry, seductive rush of desire coated in lush electropop passion and pulsing dancepop grooves
— —
The game of love has so many pre-existing expectations and murky waters… Who is supposed to reach out to whom? Can I tell you how I feel right now, or is that "too strong"? If I'm silent, will that come off poorly? When we care about a person, every action feels consequential; instead of checkers, we're playing chess – (over)thinking many moves ahead in a vain attempt to control for variables and determine outcomes.
But why play games when the stakes are so high? Tinx's sexy second single "Gimme" is a sultry, seductive rush of desire coated in lush electropop passion and pulsing dancepop grooves. Aching with an intimate need, it's an outpouring of truth the likes of which is seldom seen in the love game. Tinx strips to her true self as she invites us into a vivid state of lust and longing.
If you want it, if you want me
Come and get it, come and move me
No denying oh where we're going
We don't needa be so innocent
Listen: "Gimme" – Tinx
---
Atwood Magazine is proud to be premiering "Gimme," the sophomore single from emerging pop artist Tinx. Hailing from Sweden but calling London home since her teen years, Tinx hit the indie pop world hard with her debut single "FMLU" (which stands for fuck my life up), a dark expression of vulnerability mixed with emotional indulgence. Whereas that song introduced the artist through her "softer" side (why must we refer to such things as soft?!), "Gimme" is assertive and unapologetic in its demands.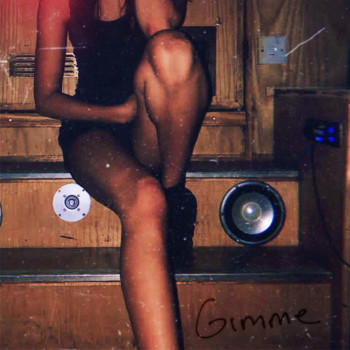 Tinx says she's in love with this song, and we can certainly understand why: "Gimme" is rich with emotion and flavor, resonating with memorable licks and catchy hooks that seduce the mind and the body.
Donchu keep your love underwater
Let it breathe oh before it's too late
Dig your teeth in boy place an order
You know you wanna
You know you gotta stop…
Tinx tells Atwood Magazine "[Gimme] shows a different side of what's to come." Straddling both ends of the spectrum, Tinx has now shown herself as willing and able to delve into the depths of her heart and her soul, whether she's tugging at loss or writhing with lust. She sings evocatively in a chorus that cries out for connection, radiating a heat that comes from deep within:
Tryna avoid my gaze
Like you don't feel the emotion
Written all on your face
Come on you know that I know it baby
If you come round my place
Gimme some love and devotion
Gimme dat give and take
Gimme dat, gimme dat, gimme dat woo!
Are you ready, for desire?
Match me baby, start a fire
Got me burning up
Flick my lighter
Let's go all in for the hell of it
Tinx has us mesmerized, intoxicated by her accentuated demand for more – a statement that's seldom delivered with such confidence and poise. Tinx's voice is pure and bold, unleashed when she screams and breathtaking when she whispers. The way she wields her voice and her words on "Gimme" presents something of a role reversal, and we like the message it sends: You should feel comfortable to express your needs and wants with your partner. Don't hold back – show the real you, and you just might get what you really want in return.
Otherwise, we're all just playing games with ourselves.
Stream Tinx's "Gimme" exclusively on Atwood Magazine!
— — — —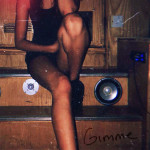 ? © Emma Viola Lilja
:: Stream Tinx ::