Who are you? The question comes easily enough, but even most adults struggle with the answer. Behind our names and faces lies a unique identity that is all our own: The summation of our best and worst parts, our memories and history, our behaviors and attitudes, thoughts and feelings. Who are you? The answer is complicated, but eventually each of us figures it out. Amira B's "I Am Defined" is a warm, soulful self-assertion that traces the artist's personal journey to finding herself.
Somehow I found the words that just fit me.
I was alone lost in a trance.
Couldn't resist to find out who I'm really meant to be.
It was harder than it seems.
Listen: "I Am Defined" – Amira B
---
Atwood Magazine is proud to be premiering "I Am Defined," the lead single off Amira B's upcoming album Defined (independently out June 16, 2017). The New York City-based R&B/soul artist describes her debut as "an album about finding myself as a person through love, heartbreak, good & bad relationships, suffering depression and addiction." As an introduction to the overall record, "I Am Defined" serves as Amira B's thesis statement: After everything is said and done, she knows who she is and she can proudly share that with the world.
And I finally found my way and what I need.
And I finally realize what makes me, me.
Now I look deep in me.
Now I know who I am.
Now I know what I believe.
Now I built that strong wall,
That protects me from you.
Now I know I am defined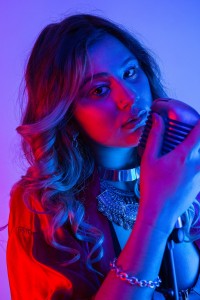 Big horns blast a smooth, popping melody as the rhythm section lays a tight groove. Amira B lays the law atop all that, demanding attention through careful slurs and crisp bites. She takes center stage, ready to go wherever the music will take her.
"Although 'I Am Defined' is the oldest written track on the album, it has gone through several lyrical and arrangement revisions to reflect my experiences today," reflects the artist. "Back when I wrote this in high school, I was struggling to figure out the person I was becoming. I feel like this theme has reoccurred throughout my life after high school and to this day. At age 25, they say your brain finally fully develops (prefrontal cortex) and I feel like this time in my life, being 25 and all, I've really become "Defined" into the person I am today and for the rest of my life."
"I Am Defined" captures the raw energy of an artist coming into her own in an extraordinary fashion. Amira B doesn't just take the stage: She blitzes through it, driven by passion and sheer willpower. This is her moment; this is her time. Bold and unforgiving, "I Am Defined" lays solid groundwork for Amira B's forthcoming album Defined while also establishing the artist as a powerhouse of soulful emotion. Stay tuned for more, and don't miss her performances in the Tri-State area this summer – dates below!
— — — —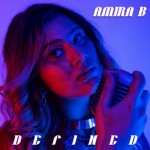 cover © @wanderingwithaim
:: Listen to More Amira B ::
— —
Summer 2017 Tour Dates
May 17 – Shrine – New York, NY
May 18 – The LDM Show – Bronx, NY
May 21 – Jersey Shore Festival – Seaside Heights, NJ
Jun 14 – Rockwood Music Hall – New York, NY
Jul 4 – Pianos – New York, NY
Jul 11 – Pianos – New York, NY
Jul 18 – Pianos – New York, NY
Jul 25 – Pianos – New York, NY