In case anyone was wondering, Dictionary.com defines 'dysphoria' as "a state of dissatisfaction, anxiety, restlessness, or fidgeting." However, you don't need a dictionary to understand the underlying elements in The Rare Occasions' music. "Dysphoric," the opening track to The Rare Occasions' Feelers EP, offers a three-minute explosion of energy in the form of dynamic, finely-crafted garage rock.
A rising star within the Providence and Boston music scenes, The Rare Occasions formed three years ago "in a Tufts University practice space." Consisting of Brian McLaughlin, Jeremy Cohen, Peter Stone and Luke Imbusch, the band has put out three self-produced EPs in the past three years, the latest release being last year's Feelers (May 2014). Characterized by tasteful melodies and expansive sounds, The Rare Occasions' music fits well into the indie and alternative rock worlds, finding similarities with bands like Arctic Monkeys, The Strokes, and Modest Mouse.
Though this young band is still very much on the path of self-discovery (in some senses, aren't we all?), The Rare Occasions have enjoyed a considerable amount of local acclaim. Last year, they won Providence-based 95.5 WBRU's annual 'Rock Hunt', and this year, they've already taken home the trophy for Best in State: Rhode Island at the 4th Annual New England Music Awards. Earlier this May, The Rare Occasions were named the 2014 Lennon Award Grand Prize winners in the rock category for their song "Dysphoric," and the band is now in the running for the competition's highly coveted Song of the Year and its $20,000 prize.
So yeah, The Rare Occasions pack a punch, and people are starting to notice.
Actually, "Dysphoric" is more like a constant stream of punches. The onslaught begins as guitar feedback morphs into an overdriven guitar note, played on repeat. It's reminiscent of The Strokes' "Reptilia," but with far more wattage. The instrumentation builds around the guitar line, and Brian McLaughlin's echoing tenor sets the stage for a truly dysphoric state:
how could you possibly screw up any worse?
BOOM. Guitars riff and drums pound, unleashing a reserve of pent-up energy from some bottomless power source. It's hard to resist the temptation to jump around and smash things as The Rare Occasions create a tight cacophony of sound, centered around that hyper-charged guitar and McLaughlin's unleashed vocals:
you were given trust then let it leak till it burst
pale pale guilt that could cut through your hide
until it's fizzing inside you
you know you're bound to find it
dysphoric dysphoric dysphoric
What's fascinating about "Dysphoric" is its ever-increasing intensity: Imagine standing in the unstable nucleus of some electromagnetically-charged atomic chamber. Things are in constant motion as energy courses through the air, and every release only leads to an even greater swell.
Just like a spiraling helix, "Dysphoric" refuses to let up: The Rare Occasions come out swinging, giving it everything they've got and more. No wonder the song breaks into an experimental instrumental halfway through: How best to embody chaos than by embracing it?
Tension never tasted so good. "Dysphoric" is a garage rocker's wet dream, the sonic realization of a violent thunderstorm, making The Rare Occasions some sort of musical Zeus. Listen to "Dysphoric" below, and if you like what you hear (you will), you can stream or purchase the band's discography online via Spotify or Bandcamp.
Listen: "Dysphoric" – The Rare Occasions
:: "Dysphoric" – The Rare Occasions ::
lyrics
how could you possibly screw up any worse?
you were given trust then let it leak till it burst
pale pale guilt that could cut through your hide
until it's fizzing inside you
you know you're bound to find it
dysphoric dysphoric dysphoric
cast those myths off the tips of your teeth
before they sour every ballad and pull you underneath
swallowed up, the silent tyrant tangles and frays
viscerally shifting through a circular haze
wrought rocks swivel not like sparks in the eyes
but with furious incisors
you know you're bound to find it
dysphoric dysphoric dysphoric
cast those myths off the tips of your teeth
before they sour every ballad and pull you underneath
:: THE RARE OCCASIONS – SPRING 2015 ::
May 22 – Mystic, CT – German Club
May 23 – Boston, MA – Center Plaza
May 29 – Portland, ME – Bayside Bowl
June 19 – Cambridge, MA – Middle East
June 26 – New York, NY – Pianos
June 27 – Providence, RI – AS220
Feelers EP – The Rare Occasions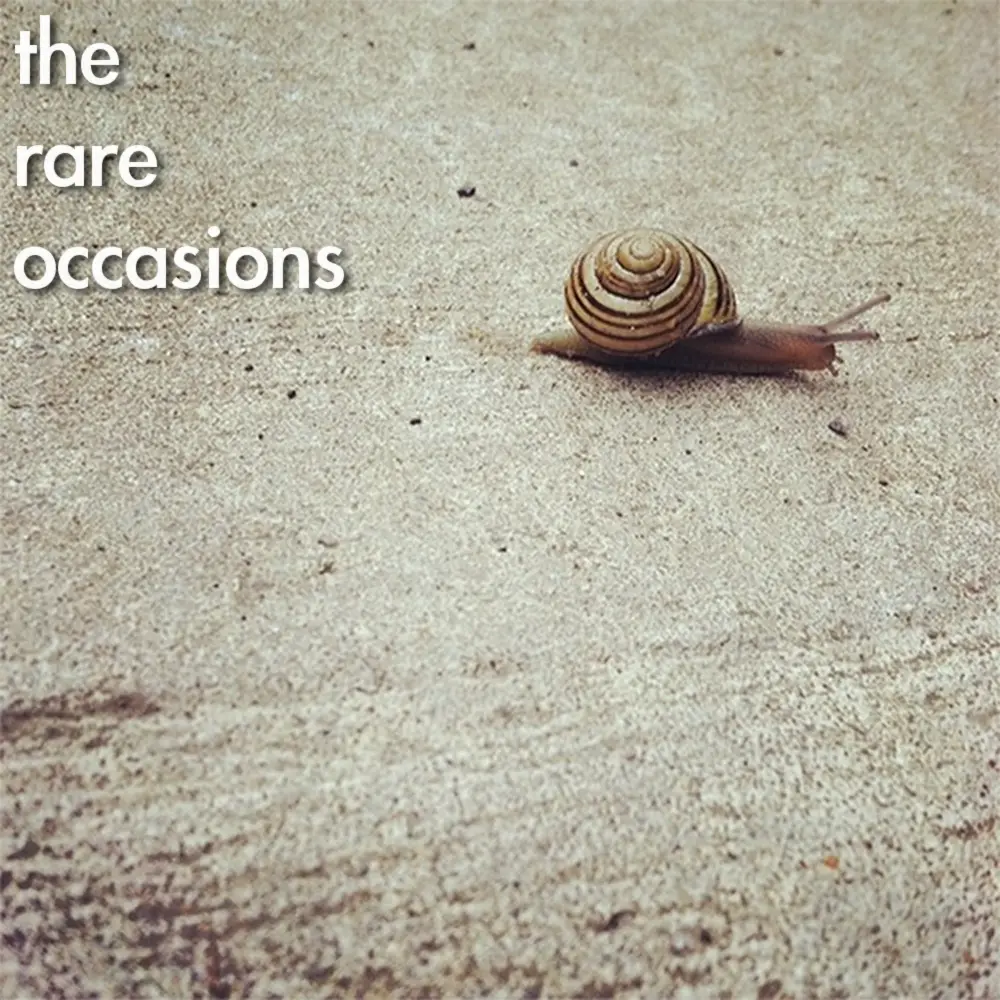 Listen to more from The Rare Occasions:
Demo Recordings (Oct 2012)
Learn more about The Rare Occasions at www.therareoccasions.com
Like The Rare Occasions on Facebook  /  Follow The Rare Occasions on Twitter