On latest album 'Mama, You Can Bet!,' Jyoti (Georgia Anne Muldrow) takes us into her world full of historic musical heritage and heart-warming stories, and it's nothing but honest.
— —
"She does not only create heavenly jazz music; she has lived it since birth."This particular sentence is often used to describe the artist Georgia Anne Muldrow, also known under the nickname Jyoti, who is about to release a new record called Mamma, You Can Bet! on August 28.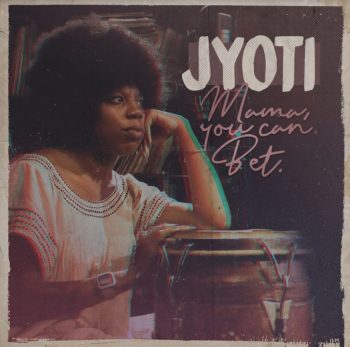 Muldrow herself was always surrounded by jazz music from the second she took her first breath, with her father Ronald Muldrow playing aside Eddie Harris and her mother Rickie Byars performing as a lead singer for Roland Hanna's New York Jazz Quartet and Pharoah Sanders Ensemble. The apple does not fall far from the tree. In her years as a jazz artist, Georgia Anne Muldrow has collaborated with numerous musicians including Robert Glasper, Adrian Younge, and Keyton Harrold.
After seven years of absence as Jyoti, she is now back with her new record, full of new sounds, influences, and inspirations. In the meantime, Muldrow has released several other solo albums under the name Georgia Anne Muldrow, including the Grammy-nominated record Overload.
In the past year, she had the opportunity to play at numerous jazz festivals around the world such as Nublu Jazz Festival in Brazil, the New York Winter Jazz Festival, and the Blue Note Tokyo in Japan.
Before her album release, Jyoti had already released several singles off the new record, including the ballad "This Walk," the jazz instrumental "The Cowrie Walz," and most recently the power R&B jazz hymn "Orgone." Mama, You Can Bet! is a record filled with poetic lyrics, touching instrumentals, and, most importantly, a lot of heart and soul, which makes it a timeless piece.
Atwood Magazine spoke with the Muldrow for a deeper dive into the album's creation. Take a look at our exclusive interview!
Listen: Jyoti
A CONVERSATION WITH JYOTI
Atwood Magazine: Congratulations on being nominated for a Grammy this year! How does it feel to be nominated for such a prize?
Jyoti: It was crazy. I was not expecting that at all, like not even one bit. So, it was a really pleasant surprise. And then, unfortunately, at the same time, I lost my grandmother. This negative event did put a sort of haze over that time. I feel like now, a few months later I can appreciate it, but when it happened, it just all felt so crazy combined with the loss of my grandmother. It takes some time, to sit with it and realize how cool the nomination itself is.
And then on the day of the Grammys itself, Kobe Bryant died, which was intense too. Everywhere you saw, people were coming around downtown to the staples centre to honour someone who had just died. It was a lot of death. But, looking back on this experience, my favourite thing was being able to mourn in the streets in public. It felt really good to be able to let your feelings go free and being around people who feel the same as you do. This public grieving just felt really good. There were so many people coming, all feeling that massive sense of loss, it made everyone feel that they are not alone with their grief.
Even though those sad events overshadowed the Grammy nomination, it could not have come at a better time.
The time difference between the last Jyoti record and the new one has been over more than five years. How would you personally say your music as Jyoti has evolved during that time?
Jyoti: Oh, wow. I'd say it has evolved in many numerous ways. But most importantly the evolution is influenced by the people you lose along the way. You know, those who don't make the journey with you. I think those are things that make life a little different. As far from the last record to this record, I have seen my children grow, watching some of them leave the house, that kind of thing. Those experiences have definitely influenced my music. Also, I think my musical evolution has a lot to do with the way I perform live. On the live stage, my music just feels a lot more expressive, when I perform, I really feel it. It's addicting. I want to be able to do that all the time.
I want to be able to just get more into the moment, the living moment of the song. This has always been a goal of mine, straight up to the last gig I have played so far. During that time from the last record to this one, I have been able to realise this clearer. The moments I experience when I perform live have massively influenced my way of creating music. Also, the feeling of freedom that comes with a live performance has had a large impact on my musical evolution. A song I perform live never sounds exactly like on the record, it is always influenced by the feeling and the emotional landscape I feel in that room. To me, when I perform my music, it is a liberating experience that definitely influences me, it feels like the music washes over my soul and cleanses it.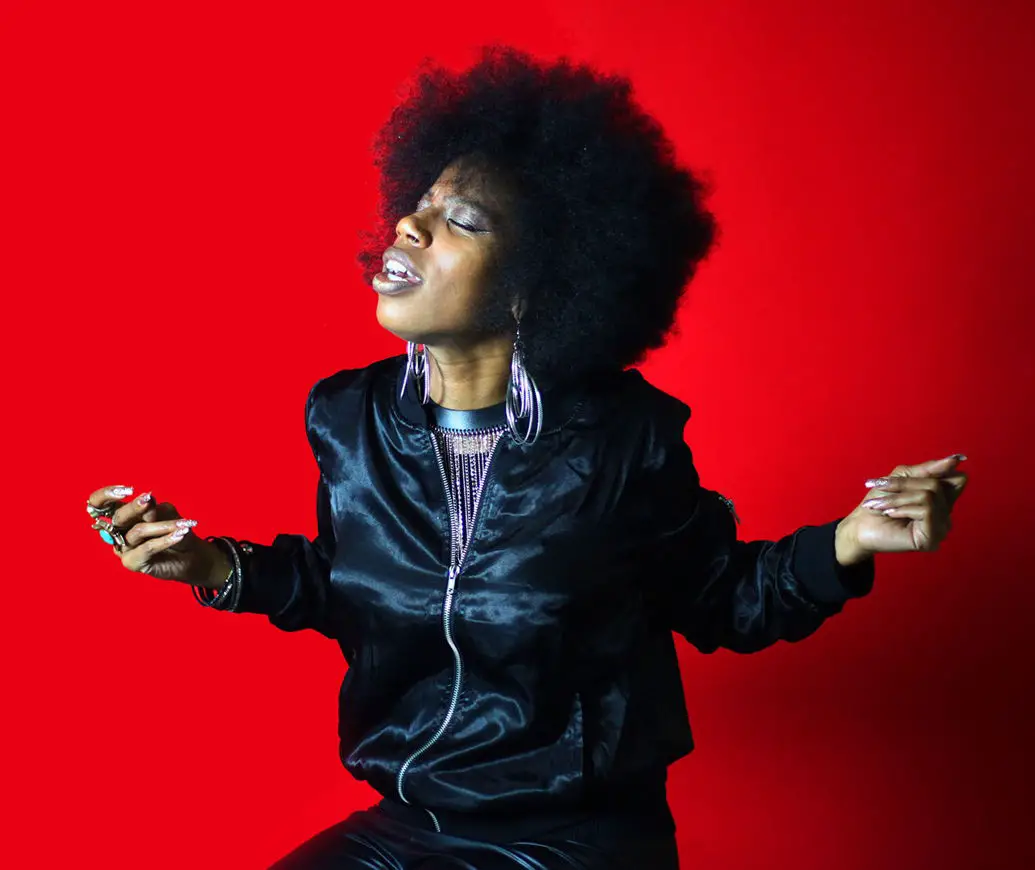 What is your personal message from the record and how do you want it to be perceived?
Jyoti: Personally, I think the personal message matches the title song "Mama, You Can Bet!" The song carries the main message that I wanted to get through to my mom. My mother is a beautiful lady and she deserves all the love in the world. She deserves a passionate true love. I want her to live her life to the fullest. And that's what that song's about, like seeing your mom not only as a mother but as a woman herself. Seeing your mother not just as a mom with duties but as a person who deserves all the happiness in this world. That is definitely one of the main messages.
The other message is giving people really the chance to get to know me. I want to put a good message out there in the world. I am really interested in having songs that maybe younger people can relate to and this record can help them express themselves. But this time around, the record is a vocal document of my inner feelings, simply how I feel.
When you wrote this record "Mama, You Can Bet!," what was your writing process like?
Jyoti: I don't know. When I look back, I guess it's just how I felt at that time. In my head, I just heard the main part first. I wrote it down, and after that, I added the ending and the beginning of the song. When I wrote it, I just wanted to express my feelings. I felt a strong kind of determination at this point. The inspiration behind the song was my mother herself, who started to talk herself down recently. To me, she is one of the most beautiful people in the world. So, I just wanted to make a song that she will always remember. I guess at some point we will all age, but we have to stop seeing ourselves like an apple that rots when it ages, that is simply not true.
To me, my mother is more beautiful now for all the things that she knows, that she has survived and all the things that she has offered. All the kindness she has known in all the kindness she has given makes her so incredibly beautiful and I just wanted to let her know that. I wanted to tell her like, hey, you are beautiful there is love waiting for you. My mother is such a selfless person, and I just wanted to create something that celebrates her as a person.
Has music always been a significant part of your life?
Jyoti: Absolutely. It's like my air, it is my water. It has always been a tool that allowed me to share what is inside of my heart and mind. That's great. And without it, I would be very hardcore. Overall, I mean, I would be a very hardcore kind of person. I am so thankful that I have something that helps me find language for my anger, my happiness, my joy, awkwardness. Without it, I would have no filter for all that. Honestly, I'd be the worst person you'd ever meet. My music allows me to turn into this superhero, especially when I play a gig. Even though now, we have no gigs, it still feels good to have the music.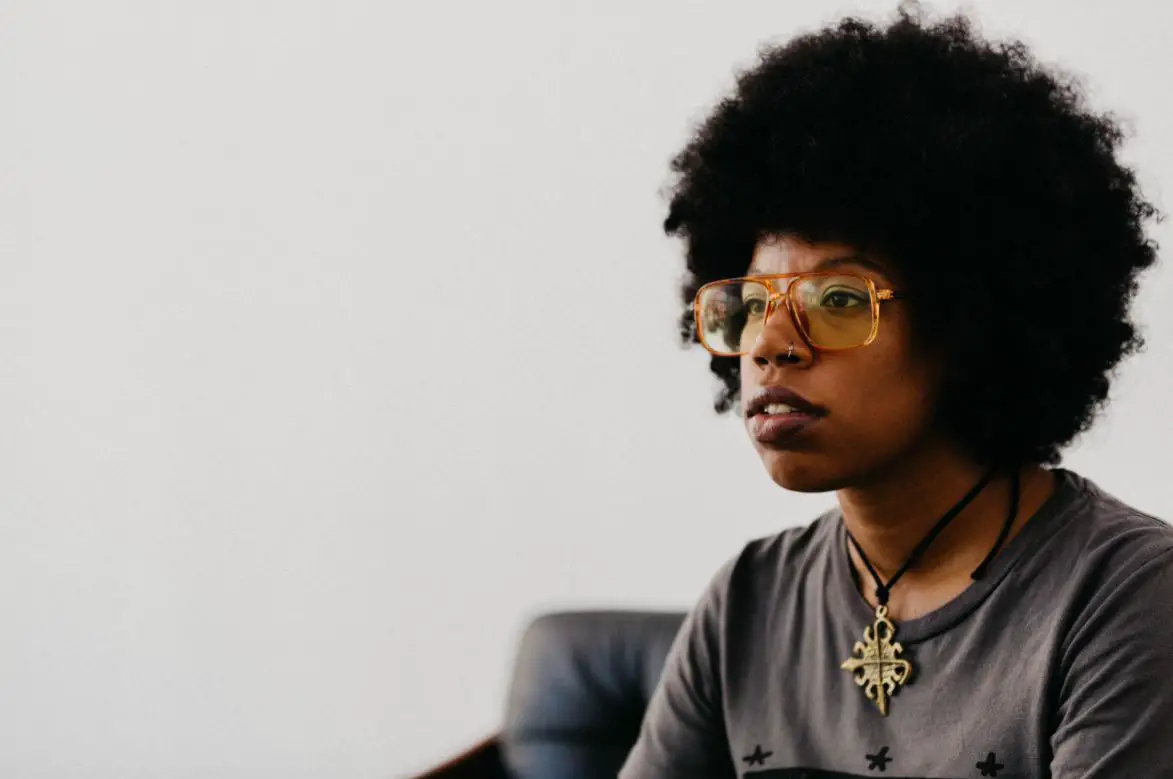 Do your lyrics reflect personal experiences or do you prefer to write from a fictional perspective?
Jyoti: It's real. I mean, earlier, I had a song called "A requiem for Leroy". In this case, Leroy existed as a person, but just with a different name. Like it is a real experience. Sometimes my brain works in a surreal way, it is very swirling here. Most of the time, I am just finding a way to describe what's on my heart at the moment. I have been doing that ever since I could record myself, which is awesome.
I don't have to ask a record executive or asking anyone if I am ready to perform this. It does not have to go through any kinds of filters, like will the song make money, or will it be danceable. I mean, there is no psychological romance with it. I can just say right here, how I feel, with this instrument called the computer. With the computer, I can make all the sounds by myself. And that is my Superpower. The computer allowed me to do this all by myself, so there is no kind of dampening in the process. I don't have to ask permission to record what I feel inside.
What were your musical influences for this new record?
Jyoti: The same ones as always. All of them inspire me constantly. I feel very inspired by an artist called Betty Carter, especially by her live performances. I love the way she uses her whole body as an instrument. I mean, she just lets the music go through her. She just reacts like a tree in a breeze would do. I really relate to how she experiences music. In general, I relate to jazz vocalists in particular, but Betty Carter has really influenced me.
Other jazz vocalists that have influenced me are definitely Carmen McRae, Andy Bey, Louis Armstrong, Shirley Horn, and Jean Carn. And of course, Ella Fitzgerald. I like her style as she got older. The same goes for Alberta Hunter. Diana Washington. I think she's awesome, she was just such a hybrid of so many different sounds. You don't hear that every day. I love the Ink Spots. Fats Waller is a big influence on me. I love the way he sings.
It is a lot, through all the ages of time. Also, some of the early 50s groups. I love Eartha Kitt, she sings really big songs. I love Dianne Reeves, Bobby McFerrin, I think you'd be able to hear his influence on the new record. He inspired me to just go and use my voice as an instrument. He's the one that provided me with the mechanics of how this technique works. I grew up listening to him, my mom played his songs all the time. I have been deep hearing his music all my life and now, finally, I came to a place where I have decided, okay, I am willing to give this a try. It took me a lot of courage to do that.
I love Milton Nascimento, honestly, there are so many jazz vocalists I could name here. This would take a long time, naming all the jazz vocalists I love. In terms of modern jazz singers, I love Jazzmeia horn, I mean her pitch is incredible.
Listening to your record, I have really loved the song "Orgone", which also happens to be one of the album's singles. What is the message that you want to communicate in this powerful track?
Jyoti: The message, I mean, it's all there, especially at the end. To me, "Orgone" is communicating how displacement feels like.
The album consists of 15 tracks, including songs with lyrics as well as just pure instrumentals. How do those instrumentals support the communication of the record's message?
Jyoti: I think that each song has its own little message in its own little word. Sometimes, words can simply get in the way of the world I am trying to make. So, there is a lot of room for interpretation, but I think a general feeling that you'll get is what I grew up hearing as a kid. I mean, just the kind of tendencies, the harmonics, and the sound I have been listening to at that time. If you don't hear any lyrics on the music, it is because I just didn't want to get it in the way. To me, everything I see is singing to me in its own sense, for example, the car that is going down the street. Everything just has its own little sound. Sometimes, it's cool to take a step back and just let things be as they are.
The lead single of the record, called "This Walk" is also a very powerful and passionate song. What was the inspiration behind that particular track?
Jyoti: I really think, the song "This Walk" captures the feeling of burnout. The feeling of running out of possible things to say, you feel as if you'd said them all. It was like if I'd die tomorrow, will there be a record of how you truly felt? And now, I can say that I could die tomorrow, and there will be a record thereof these years and how this black mind felt about it. That's all it means, and my biggest goal is always to be able to archive it documented in the form of a Vinyl or a CD.
I think "This Walk" is just dealing with the fact of how empty I felt. But writing it felt like emptying my soul in a good way. I know, I don't want to sound like a broken record. I want to make good records. Then I realized that the only way I could possibly start making a new record was to just share what simply was in my heart at that time, and not what the world expected to be there. And that's how I started with this record. I feel very connected to my place of origin, of how I started making music. It feels like there a lot of front porch vibes, so everyone who listens to it feels like they are sitting across from me and having the chance to get to know me instead of me telling them what they should change.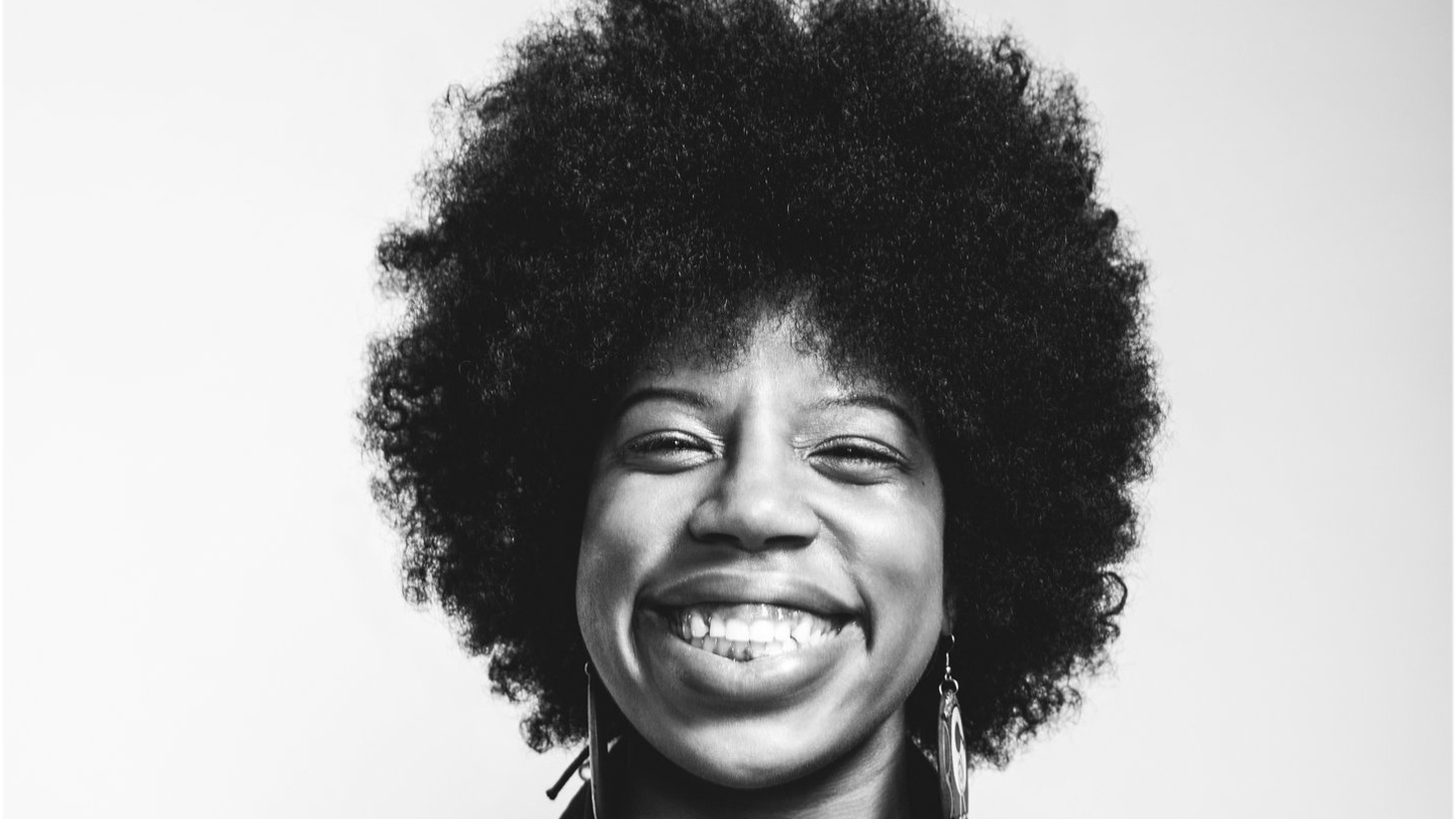 Do political events influence your work? If so, how?
Jyoti: Yes, that's what I am saying. I am doing this the whole time when I see evil things happening in this world. There is so much evil in this world, for example, mass incarceration or the fact that very rich people could only give 3% of their wealth and end hunger but simply don't do it. We talk about stuff like this. I mean, what makes those people not want to give and use their power to empower others?
All of those things are important for my work and it has really dumbfounded me. I think that confusion just created an anger that needed some type of outlet. And I just didn't mind if that means that I won't be invited to everything on account of what my messages were. I mean I don't feel like that I want to be at some party where everyone is acting like nothing is going on. That's just not the party where I'd like to go to. If it requires me to fundamentally change myself, to be a whole another me, then that's not the kind of industry I'd like to participate in.
I don't want to do that. So, I think it's informed me all my life, simply because I had to live with this skin, in this country, where that's a big deal. I mean do you know what the legacy of that is? It's really, really painful. I just never had a hard time speaking about those times. It's a part of my personality, it is a part of who I am. It is one of the ways and opportunities that allow me to express myself in a more interpersonal way. It feels like a double-edged sword to me. There are a lot of people out there. So, you've got to know what you feel and what is important to you so you can put a name on all those things that are occurring in your emotional space to you.
I definitely know, once this thing is all over, and I am dead and gone, my children will know that I cared. They will know that I wasn't for sale and they can refer back to it for whatever they needed to do. I mean, now they are kids, busy handing their own lives but once they are older in their places of power and influence, they know that somebody understood them, and made the choice to not accept the world at face value but question what could be possible.
In the past, Mos Def told the New York Times that you are one of the greatest singers in history and described you as his religion. How did it feel, reading those powerful words about yourself and your music?
Jyoti: I appreciate him. I appreciate him for saying such nice words. I mean, I appreciate him for digging into my music the way he had and I hope that in these times he and his family are doing well and staying safe. I felt so honoured. You know, sometimes, I think I'm not seeing right, I am going for what I feel and I honestly don't know how the rest of the world feels about that either. It's cool to get some positive feedback from anywhere. It makes you feel like, oh, that's awesome. And then you go on with your life though. But definitely, it feels nice that somebody likes what you did put a lot of effort into. I know my voice, and I just came into a state of pure acceptance of it. That's been my life journey, too. So, it's cool to hear that people just like it the way it is, that's amazing! I am still learning how to accept it just the way it is.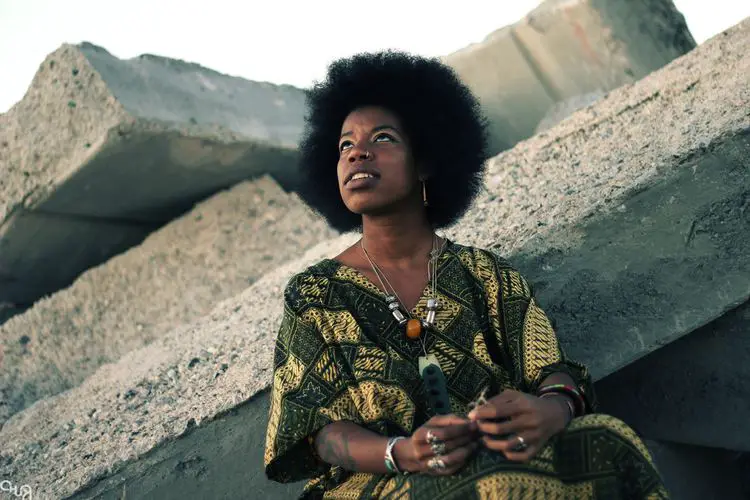 Why did you choose to close the record with the song "The Cowrie Walz"?
Jyoti: I chose this one as the closing track as I feel like it sums everything up. I think it summed up my philosophy, what this kind of music is. If you peel it all the way back, it's nothing but the blues. And how central the blues is in good sound and improvised music. I am saying like black improvising, how crucial it is to American Music. Even if it's grunge music, it's still being informed by the blues. You can go from Kurt Cobain all the way to Demi Lovato. I mean that guy, everything was blues and it's the lifeblood of the music in this country. And the blues itself was born out of great struggle and pain. And the fact that it comes out that experience is cyclical. The oppression and repression that occurred is very cyclical.
And for me, I just feel like I want to honour people who went through it before I was even going to be thought about. I want to embrace, preserve, and protect that sound. Whatever new-fangled ideas I have, me wanting to protect the blues will always be a priority. I feel like we black folks, we throw away our music, we innovate stuff and throw it out. I am just kinda digging in the bin there, but that was always my plan, to do that kind of soul singing. Soul singing is less appreciated in the US I must say. I appreciate that it is so embraced in other countries, such as the UK. In the US soul singing is like a trend that can take over and one day out of a sudden it will be like no, we are not doing that anymore. For me, I use computers to be soulful. So, it's like a contrary idea to me.
If you would have to describe the record in one word, what would it be?
Jyoti: It's real.
Who are you listening to right now, that you would recommend to our readers?
Jyoti: I listen to all types of music. Right now, I have been listening to the new Doja Cat record, she's incredible. I listen to a lot of old music though. I realise I need to listen to more new music, there's a lot to be heard. I have been listening to a lot of afro Caribbean music and old funk. I love listening to like soul music and blues. I am trying to break my habit and listen to more new music so I can see where people come from. I heard Lady Blackbird's music the other day and her voice is crazy; she's singing for real- so I'd definitely recommend listening to her.
— —
? © Priscilla Jimenez
:: Stream Jyoti ::
---