Alt-folk band Anima & Ennui's haunting debut "Nothing Better" is a poignant and breathgiving embrace of life's precious, overwhelming beauty.
Stream: "Nothing Better" – Anima & Ennui
[soundcloud url="https://api.soundcloud.com/tracks/598472253?secret_token=s-2ejnn" params="color=ff5500&auto_play=false&visual=true&hide_related=false&show_comments=true&show_user=true&show_reposts=false" width="100%" height="300″ iframe="true" /]
---
Is there really nothing better?
It has the texture and timbre of a question, but the depth of a statement. How do we choose to live our lives, when confronted with the eventuality and inevitability of death? Do we begrudge our fate and let time weather us down, or do we accept what we've been given and live our life – and indeed, each day – with humility, love, and passion? With the glow of an epiphany, Anima & Ennui's haunting debut "Nothing Better" is a breathgiving embrace of life's precious, overwhelming beauty: A call not only to choose existence and being, but to thrive.
Well is there really nothing better
Is there really nothing you'd rather do
Would you run away to the mountains
If the choosing was up to you
Atwood Magazine is proud to be premiering Anima & Ennui's debut single "Nothing Better," taken from the band's forthcoming debut album An & Em (set for 2020 release). A Copenhagen-based band of Joseph Willem Ricci, Talitha Ferri, Janus Jakobsen, and Jamie Metcalfe, Anima & Ennui span a range of physical and musical backgrounds but come together with a singular and stirring alternative folk sound.
Originally the solo project of Boston-bred songwriter Joseph Willem Ricci, Anima & Ennui grew into a collaborative effort with Talitha Ferri in early 2018. The pair connected over a shared ethos: Ferri's arm tattoo reads full and hollow, a sentiment echoed by Anima & Ennui's literal reference to "the part of the psyche directed inward" and "a feeling of listlessness and dissatisfaction." Ferri and Ricci share vocal and guitar duties in the band, supported by Jakobsen on bass and Metcalfe on violin.
As the band's debut offering, "Nothing Better" introduces Anima & Ennui with dark pathos and a dream-like folk earthiness. Raw fingerpicked nylon guitar work opens the song, soon joined by Ricci's somber baritone. His singing feels full, yet it's as delicate as a whisper on the wind: An intimate message shared softly, so as to preserve its truth.
What begins in the style of Iron & Wine quickly takes on a shape of its own as the rest of the band joins in Ricci's plight. Talitha Ferri's vocal accompaniment adds breathtaking depth to the lyrics, Jakobsen's bass anchors the music to a boomy floor, and Metcalfe's violin fills the silence with wondrous majesty. The combined impact of these four musicians working in tandem is stunning: They envelop our ears in a soft, soothing soundscape that whisks us out of this reality, and into a dark ethereal dream.
Throughout, Anima & Ennui focus around the same sobering questions of identity and purpose:
Is there really nothing better
Is there really nothing you'd like to say
Would you fly away to the heavens
Just to die a death that lights the way
Is there really nothing better
Is there really no one you'd rather be
I would hug every stranger on the subway
If the choosing was up to me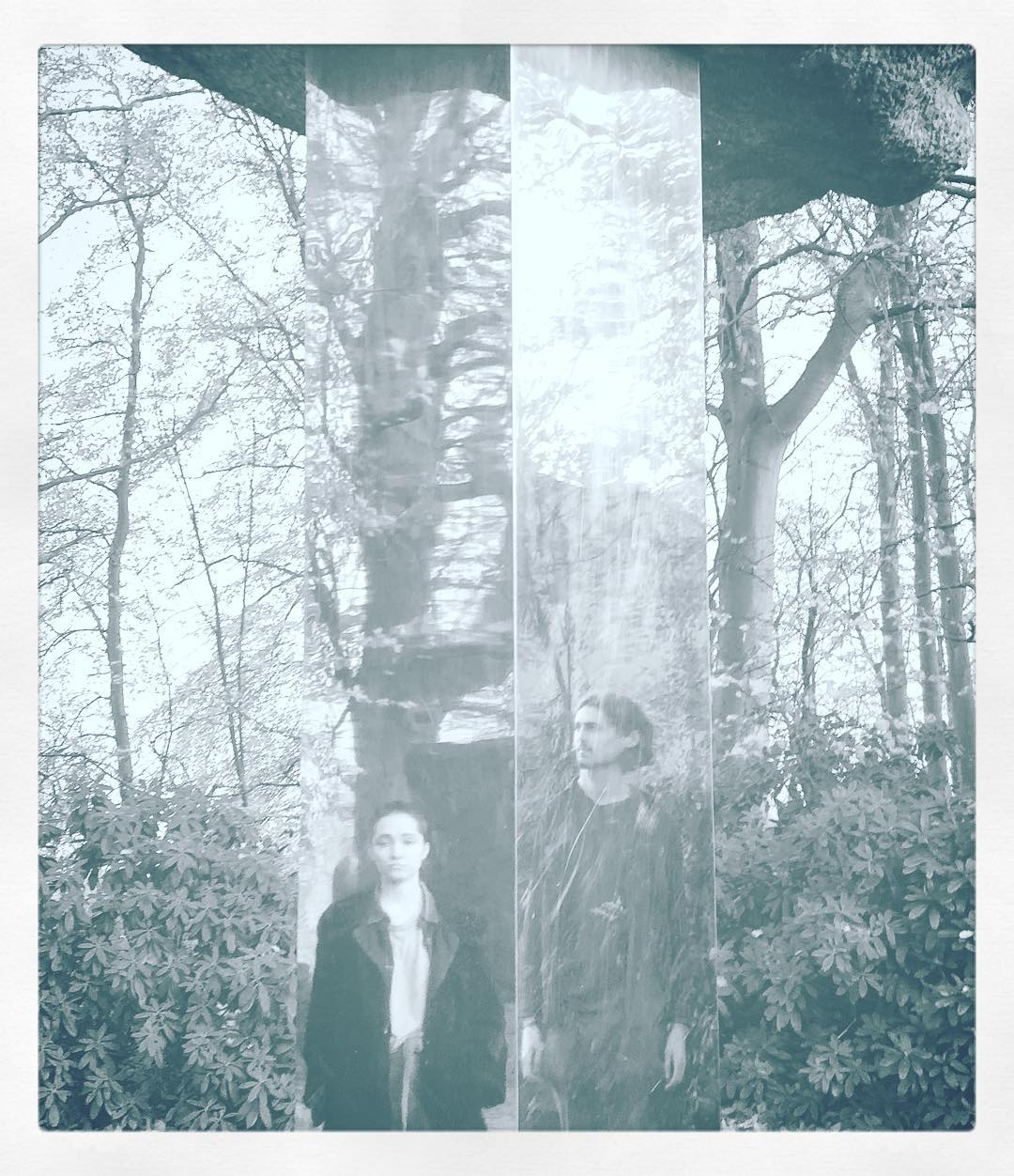 Would you fly away to the heavens just to die a death that lights the way?
Speaking at length about this long-awaited introduction, Anima & Ennui's Joe Ricci refects on his own story, the personal import of "Nothing Better," and the journey to this moment in time. "I specifically remember the first time that folk music captured my interest," he tells Atwood Magazine. "In high school I was riding a Greyhound bus to northern Vermont, a trip that I was taking often to visit my girlfriend at the time, and a friend had made me playlist of Bob Dylan songs. Something about gazing out the window and experiencing the magic of this area of the world for the first time, love for the first time, and traveling alone for the first time – all to the soundtrack of Bob Dylan – loaded his sound with emotion and branded it in my mind."
Ricci's influences grew as the now-bustling "indie folk" scene took hold throughout the US, in particular in his parents' new home of North Carolina. "I began discovering the incredibly rich folk scene centered around the Chapel Hill/Durham area: The songwriters Andrew Marlin, M.C. Taylor, Phil Cook (among many others) and their respective bands have been enormous inspirations. I also slowly started getting into the songwriting of now my biggest inspirations: Brad Barr, Adrianne Lenker, and Jose Gonzalez. During this time I started dabbling in songwriting, but it wasn't until I moved to Copenhagen, Denmark in late 2014 that the songs really started coming."
Anima and Ennui was born out of restlessness, sadness, and a need for grounding: "I was studying in a graduate program that began to render me deeply unhappy, cynical, and depressed and I more or less withdrew from the world and into my guitar and my songs. A couple months into my thesis I quit, tore the used pages out of my notebook, and started cataloging and seriously practicing for the first time this backlog of songs that until then had only lived in my head. After some time I started playing at open mics in Copenhagen including the amazing 'Listening Room' where I started trying to take my songs to the stage for the first time. In 2017 I met singer-songwriter Talitha Ferri at an open mic in Copenhagen. She has this almost supernatural ability to stop people in their tracks when she is performing, as if someone pushed the pause button on time. She also has such a unique intuition with melodies that seems at once both familiar and new. She kind of blew me away and I pestered her for a few months about meeting up and collaborating until we finally made it happen. Now we are writing vocal arrangements on my songs and guitar arrangements on hers. (By the way, maybe you can link to her song too; it's the same constellation as on mine, and really worth listening to!)
---
'Nothing Better' was recorded in my shared studio in what used to be a crematorium.
"I feel like it's important and empowering – even freeing – to be reminded of death on a daily basis," Ricci reflects. "'Nothing Better' is a song I wrote to myself to try to convince myself to see the light and the good in the world and to live my best life. Truly understanding that our time here is finite transforms the world in to a glowing, radiant, beautiful and precious place, and we owe it to ourselves and to the world to spend our time and energy on nothing other than our deepest passions. At the end of the song some electronic elements start to swell and become overwhelming and distorted. In this section, I was hoping to capture the feeling of having an epiphany – of suddenly realizing just how precious and valuable this existence is – and of blasting off into this frame of mind."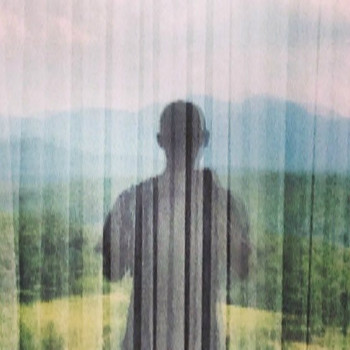 "Nothing Better" is a beautiful best foot forward for a striking new indie act that should be on everyone's radar. Anima & Ennui guide our way through darkness and light with haunting grace, their organic connection resonating through a brilliant radiance of sound and emotion.
Stream "Nothing Better" via SoundCloud, Bandcamp and YouTube exclusively on Atwood Magazine!
Well is there really nothing better
Is there really no value your eyes can see
Is there really no gold on
either side of the Mississippi
Is there really nothing that makes you
Is there really nothing that makes you
Is there really nothing that makes you
Free… Free…
Stream: "Nothing Better" – Anima & Ennui
[bandcamp width=100% height=120 track=1522431742 size=large bgcol=ffffff linkcol=0687f5 tracklist=false artwork=small]
---
— — — —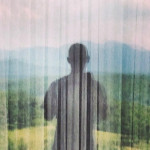 ? © Jay Messenger
cover art © Mandy Rep


:: Stream Anima & Ennui ::