Pulsing with heart, soul, and sorrow, Kelsy Karter's moody rainy-day anthem "Sad Sad Summer" just might be the breakout hit she's been waiting for.
— —
"I got them big dreams – my name on the marquee," Kelsy Karter cries in her latest release, "but I'm feelin blue, 'cause my shit ain't poppin off yet." A cross between blue-eyed soul singer and indie pop princess, Kelsy Karter is sneaking her way up in the music world – and fast! Karter's new single "Sad Sad Summer" is a moody rainy-day anthem pulsing with heart, soul, and sorrow. Brimming with breakout potential, it's got all the makings of the hit she's been waiting for.
my bills keep climbin'
the stress i keep buyin'
plays with my mind
i smoke and i drink
not to think about it
now there goes my lover, ugh
quick go find another
or I'll start thinkin'
overthinkin'
we both know that never goes well
Stream: "Sad Sad Summer" – Kelsy Karter
---
Born in New Zealand and now splitting her time between Australia and Los Angeles, 23-year-old Kelsy Karter is a musical sensation in the making. Influenced and inspired by the likes of Sam Cooke, Amy Winehouse, Stevie Wonder and Elvis (among many others), Karter's classic brand of pop blends timeless sweet soul and heavy blues elements around her powerfully intoxicating voice, which is inevitably the central focus of every song. Few artists have the vocal poise and prowess exhibited by this up-and-comer, and even fewer artists tap so deeply into their raw potential: Every breath Karter takes is another shudder-inducing quake in the soundspace, and nowhere is this better exhibited than on "Sad Sad Summer."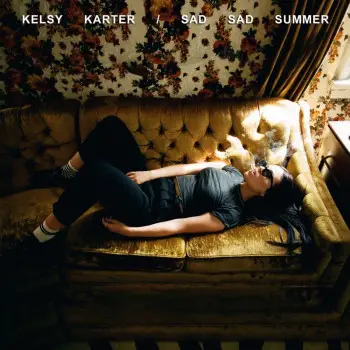 The somber follow-up to recent singles "Out of Drugs," "Too Many Hearts to Break," and "Easy Tiger" (with Hudson Thames), "Sad Sad Summer" finds Kelsy Karter in peak condition as she croons and crows a heated lament. Her lyrics are simple, yet provocative – just as a pop song should be: "I smoke and I drink not to think about it," she says of her laundry list of troubles. Boy problems? She's got a few: "Now there goes my lover… quick go find another, or I'll start thinkin' – overthinkin' – we both know that never goes well." Karter can't seem to shake her anxiety and stress – at least, not enough to enjoy herself in the sunniest time of year:
but it's lookin like another
sad sad summer for me
it's lookin like another
sad sad summer
Summer will be forever associated with warmth and good tidings, but that doesn't mean everyone's having "summer fun." Our struggles don't melt away with the weather; they follow us wherever we go, like a dark cloud of gloom looming overhead. Karter's issues are common and relatable – she hits on money, love, family, fear of failure, growing up, and more in her passionate verses, always coming back to the chorus' melancholy sentiment: "It's lookin' like another sad, sad summer." "I want to be an artist that speaks to my generation," Karter shares in her latest press release. "If you want a 50-year career, then you have to be innovative and ahead of what's next. A lot of my drum patterns and guitar tones veer toward those early Beatles vibes, but my lyrics are modern and they will always move and grow with me in the modern world."
Of "Sad Sad Summer," she explains, "The day I wrote this, I spent hours trying to write a 'bop,' but my head was off on another planet. I laid on the floor and cried and complained for an hour, then sat down at the piano and wrote Sad Sad Summer… this is a truly honest song for me."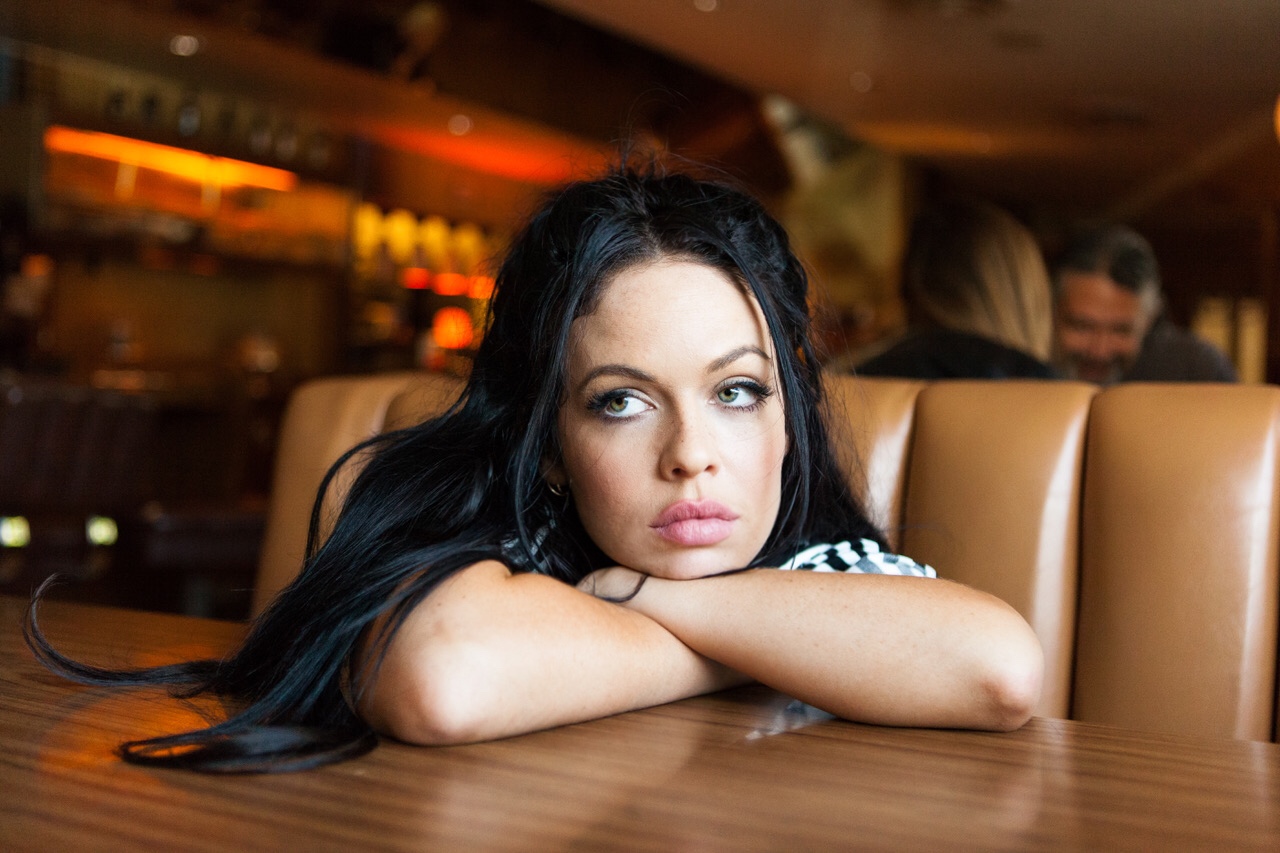 and i got them big dreams
my name on the marquee
but i'm feelin blue
cause my shit
ain't poppin off yet
and i miss my mama
sometimes when i call her
i hope she'll say
babygirl
come on home
Inspired by a well-known video of Andy Warhol eating a hamburger, Karter's self-produced and directed "Sad Sad Summer" music video is jarring, but absolutely perfect for the underlying song. The one-shot film finds the young twenty-something sitting in a living room alone, listlessly pouring milk into her cereal bowl, toying with some Scrabble tiles, sipping the cereal, and so on – dwelling in lethargy, a lackadaisical and spiritless ambience. "[The video] means a lot of things for me," Karter tells Atwood Magazine. "The danger of routine… If you stay still, things will never change… being a recluse when I'm sad… (milk low-key represents alcohol)…"
All in all, the video is the perfect juxtaposition to the artist's indulgently emphatic and impassioned musical performance. We see her completely drained of energy, while all around us she explodes with bright tones and a buoyant despondency (if such a thing ever existed). "Sad Sad Summer" is the kind of distressed anthem that can turn our frowns upside down, giving us an excuse to let it all out at once, and in a big way.
Stream Kelsy Karter's "Sad Sad Summer," and experience for yourself the powerful impact of this promising breakout artist-to-watch!
but it's lookin like another
sad sad summer for me
it's lookin like another
sad sad summer
— — — —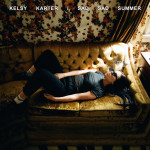 ? © 2018
:: Stream Kelsy Karter ::