Every Friday, Atwood Magazine's staff share what they've been listening to that week – a song, an album, an artist – whatever's been having an impact on them, in the moment.
This week's weekly roundup features music by Caroline Polachek, Hippo Campus, Marlene Oak, Firewoodisland, Rachel Bochner, The Weeknd & Ariana Grande, Babygirl, The Murder Capital, Kid Prexy, Gal Musette, Guyville, Rebecca Lappa, Danelle Sandoval, Scott Wade, & Jake Kulak!
•• •• •• ••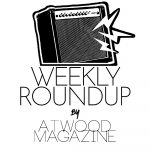 :: "Hopedrunk Everasking" – Caroline Polachek ::
Caroline Polachek is indie music's current reigning darling. Her cheeky brand of art pop is the latest in a long line of outsider sirens like Tori Amos and Imogen Heap, and her new record, Desire, I Want To Turn Into You (out February 14, 2023 via Perpetual Novice), solidifies her place as the genre's most beloved weirdo. The record, despite its hyperpop burbles and razor sharp production, has a warmth guided by Polachek's unique voice. There are humorous and sardonic moments, and there is Caroline the cool girl—but she's at her best when she is sincere. The album's best moment is "Hopedrunk Everasking," a dreamy ballad three quarters of the way through. Over a bed of barely-there accompaniment, Polachek is stripped bare, singing about the naked vulnerability that comes with being hopeful. Her voice is subtle and almost tremulous, a lone bird in a winter landscape. Though it's Desire's quietest song, it feels like the most powerful.
:: "Big Time" – Marlene Oak ::
If "Big Time" is so sweet, then why do I cry every time I listen to it? Marlene Oak's achingly beautiful first single of the year is an instant classic – at least, it is for me. The kind of song that tugs at the heartstrings, tapping something deep down inside, "Big Time" finds the Swedish singer/songwriter dwelling in life's little sparks – the everyday things that make us happy, that make each day feel meaningful, and make life feel worthwhile. "I hear you whisper through my dreams love, until the morning brings me down," Oak sings alongside a gentle, intimate guitar pattern. "They say true love is hard to find now, 'til it comes knocking on your door."
Violins and cellos create an enchanting set of harmonies with the guitar as Oak lifts up into a breathtaking tearjerker of a chorus. With an open heart and outstretched arms, she spills her soul into a moment of unbridled, unapologetic, and uncompromising love:
I am asking for the big time,
no more maybe I don't know
Come on baby you're the big time,
So what are you waiting for?
What are you waiting for?
Can't you see we're good to go
"'Big Time' is a song about finding joy in the simplicity of life," Oak tells Atwood Magazine. "For me, 'Big Time' is about realizing what life really is about. As a kid, you're more connected and present. When you grow up and become an adult there are so many obligations and demands and we often forget to live in the here and now. Writing 'Big Time' was also a way for me to find hope and healing when I went through a rough period. I felt lost and a brutal emptiness inside of me, but sometimes things that we find unpleasant help us to grow and evolve. When I sing 'Big Time' I feel a strength in me and I hope that listeners can feel it too."
"It's a message that I think will resonate with many listeners, especially during these challenging times. I hope that my music can bring a little bit of light and hope into people's lives."
Let me take you on a trip now,
Wherever you'd like to go
We could head into the bright lights
Or stay on the open road
Maybe it's that notion of realizing what really matters most that resonates so much inside; maybe it's the song's sense of catharsis and healing through human connection; or maybe it's Oak's uninhibited expression of pure love. Whatever the case, "Big Time" has this uncanny way of unlocking our tear ducts and letting it all flow freely. Marlene Oak has tapped into something timeless and everlasting on this special song, and I, for one, will be playing it (and crying profusely) for years and years to come.
I am ready for the big time,
Well by now you oughta know
Come on baby you're the big time,
So what are you waiting for?
What are you waiting for?
Can't you see we're good to go
What are you waiting for?
What are you waiting for?
Can't you see we're good to go
:: "Kick In The Teeth" – Hippo Campus ::
"So when you go home could you think about me?" Hippo Campus is easily one of my favourite bands to follow in the current music landscape – and with seamless experimentation and pressing introspection – every release builds a certain kind of anticipation unique to the band. Stretching new horizons with every project, "Kick In The Teeth" comes alongside the announcement of their upcoming album, set to drop next month.
Jake Luppen's defining vocals lead the track, complemented by equally affecting instrumentation and production – classic of the Hippo Campus sound. With lyricism that always hits exactly where it needs to soothe, they hone new ways of saying the things that matter to us most.
With a nod to the country genre and its respective imagery, "Kick In The Teeth" draws from affections of love sickness while drawing us out to the edge of our seats. With smooth harmonies and lax guitar riffs, it's just another new genre Hippo Campus has posited themselves into seamlessly.
:: "Sucker Punch" – Rachel Bochner ::
New York singer/songwriter Rachel Bochner has just unveiled her new single "Sucker Punch" and it does exactly what it says on the tin. Smacking you into some sense, this feisty new track is the anthem you need when you're feeling down in the dumps. Described by Bochner as a "revenge fantasy," the artist shares, "Sucker Punch is the kind of song where there was a clear emotion I wanted to convey that I think so many people can relate to, especially right after getting your heartbroken. I love that the song sits in this revenge fantasy and lists out all these things I could do to get back at the person who hurt me, but at the end of the day, it's just me lost in my head trying to make myself feel better."
Injecting you with a new found sense of confidence and sass, "Sucker Punch" is fueled by playful guitars, a determined beat and fun, storytelling lyrics. Radiating positivity, this is the first single to be released from Bochner's upcoming EP, which is said to follow a similar theme. We can't wait to hear more!
:: Girls with Guitars – Guyville  ::
Have you ever been personally wronged by a musician? If so, Guyville has the perfect record for you.
Musicians Emily Hulslander and Kat Hamilton met in early 2020, and they immediately felt the songwriting spark ignite. The two have happily put their brains together since then, united under the musical matrimony of Guyville. These continued collaborative efforts recently yielded Girls with Guitars, the duo's debut record, independently released last Friday (Feb. 24).
"We were able to capture lightning in a bottle," Hulslander and Hamilton assert. "From the very first writing session we had, in which we wrote our first song in two hours, we knew we had something worth exploring." Girls with Guitars is bona fide proof of this electric collaboration; a masterful testament to their friendship and musical prowess. Crashing guitars and bubbly harmonies seamlessly intertwine within 13-tracks of sonic goodness as Hulslander and Hamilton their signature snappy wit into the richly textured melodies.
Girls with Guitars is Hulslander and Hamilton's rock-infused love letter to the art of songwriting, and a celebration of the beautiful songwriting partnership that the two share. So, join Hulslander and Hamilton on their trip to Guyville — you won't regret it!
:: "Die For You (Remix)" – The Weeknd ft. Ariana Grande  ::
Here's an interesting origin story for a song: In 2023, the Weeknd says to himself, "You know, my 2021 remix to my 2020 song, 'Save Your Tears,' with Ariana Grande was pretty darn hot! How 'bout I do the same thing with one of my songs from 2016?!" Bit of a head-scratcher though that one may be, it has led to a brand new reimagining of a nearly seven-year-old single from the Starboy album, with Grande once again back in tow for "Die for You (Remix)."
And you know what– it's worked out mighty well! Armed with her ever-gorgeous four-octave vocal range, Ariana helps to take an already strong song by the Weeknd to even greater heights, much as she did with the "Save Your Tears" remix. Plus, the two of them continue to complement each other vocally with just as much magic as ever. This makes one hopeful that more Weeknd-Ariana Grande collaborations will come down the road; heck, if a Watch the Throne-style joint album were ever in the works, you can count on me to be an attentive listener!
:: "Sore Eyes" – Babygirl ::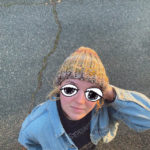 Kiki Frances and Cameron Bright of Babygirl are masters of romanticizing romance, subtly passionately, softly, and intensely. Combining elements of bedroom pop with nostalgic '90s alt-rock in their most recent single, "Sore Eyes," Frances and Bright provide a refreshing, enchanting listening experience and spotlight their penchant for introspection.
In the making of "Sore Eyes," the band drew inspiration from a diverse set of influences; from the bright pop-rock of beabadoobee's "He Gets Me So High" to the rhythmic chords of Katy Perry's "Teenage Dream" and various sped-up song remixes, the duo manages to find beauty in both the past and the present, refusing to be confined by the boundaries of genre or era. Musing on "a sight for sore eyes," Babygirl's sweet, dreamy lyrics coupled with gentle guitar riffs evoke a frostbitten sense of warmth– stingingly sharp, yet strangely comforting. "It's such a lovely way to say that you've been in pain, but just seeing this person has helped alleviate it," they explain. "It's a simple truth — loving someone can make everything feel better, even the parts of you that are sore and broken."
The first single off their upcoming EP, Be Still My Heart, out April 14th, "Sore Eyes" marks Babygirl's ever-melancholic, but ever-lovely, return to music following the gorgeous Losers Weepers EP of 2021.
:: Gigi's Recovery – The Murder Capital ::
With a genre palette in excess of their peers, The Murder Capital excel at multiple styles on Gigi's Recovery. Introducing the album with the simmering paranoia of Crying is a statement of intent, which gets steadily overwritten by the bouncier, major key songs as the tracklist reveals the full scope of the band's talent. But even during the faithful sentiment of Ethel, or The Lie Becomes The Self's gentle meandering, Gigi's Recovery maintains a constant background hum of deep melancholy. It is always dragging you back into the weeds, which seems to be where The Murder Capital are most comfortable.
Gigi's Recovery is an adventure in vitality long outlasting its runtime, a beautifully constructed and delicately arranged album. There is very little fat to be trimmed from any individual piece, with each song proving it's worth. Intense snare-rolled sections of powerful indie rock allow room for the inevitable drop into murky experimental wanderings, the variance in between being where this band explore their deepest cuts – Both musically and emotionally – To make for a stark, mature, and thoroughly enjoyable record.
:: "Who Knew" – Firewoodisland ::
It's high time Firewoodisland put out a beautiful love song, and damn if their new single doesn't perfectly fit the bill. Released right around Valentine's Day, "Who Knew" is a beautifully tender, achingly sweet outpouring of raw intimacy that captures everything there is to love about the Bristol-based indie folk duo. The latest from Stian Vedøy and Abi Eleri speaks to life's little, shared moments – putting the kettle on for one another; impromptu jam sessions ("private little concerts on the floor"); and so much more. "Who knew that life would be a journey spent with you?" the pair sing in gentle unison, their voices harmonizing with the signature warmth, vulnerability, and unbridled passion that has made them a longtime personal favorite.
I saw you, an artist
On the floor, a guitarist
I was treading on thin ice
Thinking this person's real nice
A calm in the chaos
A private little concert on the floor
I sat down on an impulse
Who'd have known a lifetime's through this door.
At the heart of this song lies a person marveling at love's ability to completely transform their life. "It tells a story about meeting a person that captivates your whole being and changes your world views for the better," Firewoodisland's Stian Vedøy explains. "'Who Knew' was written during a weekend retreat to the Isle of Wight. Abi turned to me (Stian) and said, 'You've never written a love song about me,' so I wrote this song. It's basically the story of how we met in university halls in Cardiff."
Diving deeper into their story, Vedøy adds, "I (Stian) met Abi in common room in university halls in Cardiff. It was during freshers week and everyone was drinking and shouting to cut through the noise of others doing the exact same thing. But the thing that cut through to me was some subtle humming and guitar strums from across the room. There, in the middle of the crowd, cross-legged on the floor sat Abi with her Tanglewood guitar. I awkwardly made my way over, sat down next to her and asked if I could try her guitar. After playing on it a bit, we started talking about everything and nothing all at once. Like we'd known each other for ever. I nervously opened and closed the guitar battery lid during the whole conversation. Oh! The sense of dread I felt when I managed to snap it off… I promise I fixed it about a year later."
"The song tells a story about meeting a person that completely captivates your whole being, takes you on a journey and changes your world views for the better. Love – a topic we don't normally touch on. But what can go wrong, hey?!"
Who knew
That life would be a journey spent with you
Who knew
That you would change my world view
Stick the kettle on, darling
Oh, that line is still charming
Never will get old
But way that you know me
And the way that you see me
More valuable than gold
It turns out, love sounds truly amazing when channeled through this band's singular, vibrant sound. Long a beacon of light, Firewoodisland have lit a new fire through "Who Knew," capturing the wonder and magic of love in a song that stirs the soul.
Who knew
That life would be a journey spent with you
Who knew
That you would change my world view
:: "In My Head" – Kid Prexy ::
Fifteen-year-old rock/pop music prodigy Kid Prexy immediately removes the stigma of "phenom" with the sheer virtuosity he displays as a songwriter, guitarist, drummer, and vocalist. His alt-rock/pop/punk track and new single "In My Head" was produced by Grammy Nominated Multi-Platinum Producer Kevin "Thrasher" Gruft (Travis Barker, Machine Gun Kelly). Opening at a slower, innocent tone and tempo, "In My Head" at first feels like a teen-tinged lost love tune. Then the "Kid" hits the snare drum hard, kicks up the tempo, and ignites his pulsing electric guitar. He sings "My heart is cold as ice, not when I look in your eyes – this is what love feels like."
With his previous music Kid Prexy has already totaled one million streams, a big TikTok following, and kudos from Lyrical Lemonade and MTV. Born in Baltimore and raised in Edmond, Oklahoma, Kid Prexy played in the School of Rock band since he was 8 years old and has performed many live concerts in an array of genres including pop, rock, punk, grunge & blues.
In the summer of 2021 at the age of 13 Kid Prexy recorded his first EP, Broken Promises, inspired by Juice Wrld, Post Malone, Kid Laroi, Lil Peep & Xxxtentacion. Then in early 2022, he wrote and recorded five lo-fi chill acoustic songs for his second EP Lights in the Forest, which was inspired by BoyWithUke and Powfu. In 2023, besides "In My Head" Kid Prexy will be releasing a new yet untitled EP, inspired by Machine Gun Kelly, Jxdn & Blink182 in the pop punk and alternative rock genres that he loves.
:: "Plateau"- Gal Musette ::
Ever feel like you are stuck on autopilot, just going through the motions? Southern California native baroque pop singer/songwriter Gal Musette knows that all too well. It can be easy to feel lost in life with no direction or path, but you are not alone in this feeling of hopelessness. Musette's atmospheric single "Plateau" takes us along for that journey. The indie-pop track captivates listeners with dreamy sonics and lush, buttery vocals. She discovered the idea stuck in a Los Angeles traffic jam, getting sucked into the monotony of it all.
Gal Musette aka Grace Freeman wrote guitar and piano lyrical pieces from childhood and her immense talent has only grown. With songs in both French and English, her music is colorful, eclectic indie-folk that inspires. This latest single provides that same sense of wonder.
:: "Blue Lips" – Rebecca Lappa ::
I'm fresh off a seriously awesome nine-day road trip through Quebec, and I'm already looking for ways to return to Canada in mind and spirit. Listening to "Blue Lips" by Rebecca Lappa (a native of Edmonton) is one way to go about that, especially since its lyrics and the corresponding video features imagery of the snowy Canadian landscape that I had the pleasure of skiing, hiking and trudging my way through at various points throughout my travels.
On top of all that, the song is very beautifully sung– Lappa has been singing since her adolescent days, and the results can be heard and appreciated to the fullest at this point– and comes with an indie-pop-friendly blend of guitars and synths that marks a departure from the bare acoustics that have characterized much of her past output. Lyrically, the song describes the sensation of "kissing with blue lips"– a metaphor, the singer says, amounts to a promising but not fully serious love affair. In her words, it's "a uniquely Canadian story about a friends-with-benefits relationship, combining heartache and excitement together like fire and ice," while "the winter imagery throughout the song brings forward the harsh realities of a situation where one partner is hoping the relationship will turn into more than it is."
A song of ice and fire, you say? Sign me up! And thanks for teleporting me back to your wonderfully pretty native country, Rebecca.
:: "My Sting Machines" – Scott Wade ::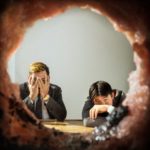 Originally from the UK, the now Tokyo based Scott Wade shares the first installment to his new project. A collection of singles, all accompanied by their own corresponding short film, Wade showcases his incredible talent, both as a musician, storyteller and filmmaker. "My Sting Machines" is an eerie instrumental which creates an unearthly and almost transcendental atmosphere through its deeply layered sounds and vast array of instrumentation. You can certainly hear influences from his time in Japan seep into his sound, blending with unique synths and other everyday sounds, such as a chiming clock.
"My Sting Machines" is also featured in the short film, Lots if Love, where we see a character named Teddy talking to a woman in a phonebox, somewhere in an isolated location. Teddy is trying to recall past memories but struggling to find the words to describe what he is feeling and looking for. Wade shares, "I was thinking about fighting with something natural and inevitable."
:: "Cold"- Danelle Sandoval ::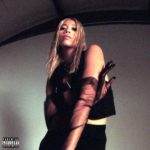 Intimacy can be a struggle for many. It is especially hard though to be fully transparent and vulnerable with someone when you feel like you are not getting the same in return. Danelle Sandoval's single "Cold" is all about sensing a relationship may be on the decline and struggling to cope with those emotions. Her smooth, buttery R&B vocals skate atop lush, laid-back arrangements. The relaxing nature of the song is juxtaposed by hard-hitting lines like, "I wish that you gave a shit, but you got so damn cold baby." Whether we are the one that is being distant or we feel that tension from our partner, it is an unpleasant spot to be in.
Sandoval is a Filipino-American artist with a seductive quality that is truly enchanting. Her delicate, soulful air creates the ideal serene atmosphere for listeners. Her effortlessly stunning tone has created a large buzz on social media. This poignant piece possesses that same alluring style fans know and love.
:: "Caution Tape" – Jake Kulak ::
A charged pop/rocker full of fire and charm,"Caution Tape" is searing, cinematic, and unbridled fun. Released February 24 via his own Modern Vandals label, Jake Kulak's first single in five years (following 2018's Get Faded and Go LP) sees the Connecticut native erupting with churning beats, explosive indie rock guitars, and visceral vocals that cut deep – exploring who we are, why we put ourselves in certain situations, and what we're ultimately striving for.
Waking up in the same clothes
Left my keys somewhere on the floor
Same routine as the night before
Dirty bars and indoor smokes
Mona Lisas, Marilyn Monroes
Running up a check even though I'm broke
Subtle glances, she's telling bad jokes
Modern vandals in the heart of Rome
But I'm running from the light
Try to take my time
But you can't make it right
"'Caution Tape' is an energetic fusion of indie rock and indie pop styles exploring themes of self-reflective hedonism," Kulak explains. "As an International Songwriting Competition semi-finalist and award-winning artist in the Blues genre, this song came from a place of reinvention while at Berklee. Combining intricate guitar interplay, pop songwriting, and indie rock melodies, this track merges dance beats with the introspection of early indie rock and post-punk revival. The song juxtaposes a happy, energetic musical performance with introspective lyrics that suggest the emptiness of leading a superficial party lifestyle."
We couldn't have analyzed this track better ourselves; calling to mind the early music of Phoenix and The Strokes, "Caution Tape" aches with the kind of passion that spirals upward to cinematic heights. "Caution tape and all the same mistakes; don't want to go, but I can't stay," Kulak sings in a feverish final refrain, searching for something to believe in and chasing an ever-elusive sense of understanding, completeness, and fulfillment. One of life's secrets – the kind no one tells you early on – is that one dream's realization doesn't lead to sudden nirvana; there's always more to do and to be done. Learning to live with (and/or quell) our innate restlessness is more of an art form than we give it credit for, however, and "Caution Tape" captures the inner reckoning as Kulak unleashes his angst into the world. Complete with a radiant, rollicking guitar solo, this song hits all the right nerves.
Everyday
Just like the last
The getaways
That you can't have back
Caution tape
And all the same mistakes
Don't want to go
But I can't stay
— — — —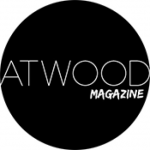 :: Weekly Roundup ::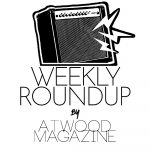 ---
:: This Week's Features ::
---