A breathtakingly intimate indie folk experience, Victoria Bigelow's sophomore EP 'waves' is a beautifully raw unveiling of our deepest, darkest depths.
Stream: 'waves' EP – Victoria Bigelow
[soundcloud url="https://api.soundcloud.com/playlists/1306745827?secret_token=s-3sny0gySJrF" params="color=ff5500&auto_play=true&visual=true&hide_related=false&show_comments=true&show_user=true&show_reposts=false" width="100%" height="400″ iframe="true" /]




---
I don't want anyone around here to know the things I think about when I am alone…
A breathtakingly intimate indie folk experience, Victoria Bigelow's new EP is a beautifully raw unveiling of our deepest, darkest depths. It's a soft and stirring expression of those feelings we all-too-often hide away from the rest of the world – the ones we seldom even tell ourselves. A heartfelt confessional through and through, the five-track waves EP affirms Bigelow as one of indie folk's most exciting up-and-coming artists as she comes to life, again and again, with gut-wrenching honesty and spine-chilling warmth.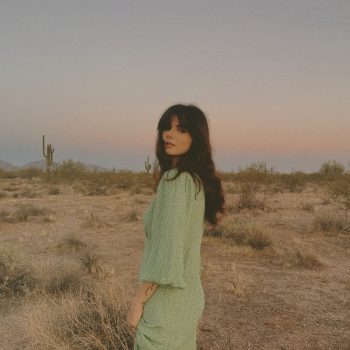 I don't want anyone around here to know
The things I think about when I am alone
And it comes in waves
It comes in blues and it comes in grays
It comes in waves
It comes in blues, it comes in grays
I've spent most my life keeping at bay
The weigh that those before me carried and gave
There's so much that I'll never speak about
When I stare at it for too long it swallows me down
– "waves," Victoria Bigelow
Whatever you do, don't sleep on Victoria Bigelow. Atwood Magazine is proud to be premiering waves, the stunning sophomore EP from one of Nashville's most exciting and promising singer/songwriters (independently out September 24, 2021). A former Atwood Editor's Pick praised for her ability to channel grief into beauty, Bigelow has a demonstrated knack for spilling her soul in song.
Last summer's debut EP To Everyone I've Loved Before invited listeners to join her on a series of "hauntingly beautiful, bittersweet" unveilings of the self born out of grief, self-reflection, and solitude. "Existing somewhere in-between Lana Del Rey, Phoebe Bridgers, and Maren Morris, Bigelow evokes massive emotions through small, seductive sounds: Her effected guitar work and poignant piano chords are second only to her sultry, whispery vocals and stunningly emotional poetry," Atwood Magazine wrote at the time. "Listen to Victoria Bigelow's new songs and let her beautiful strain of melancholy wash over you."
---
Released just over a year later, waves proves a fitting, more stripped-down follow-up to the gently built-up To Everyone I've Loved Before – finding Bigelow getting big emotions out of small moments that resonate around us and within us.
"Last spring I left Nashville and moved to the desert, and that was the beginning of the new EP," Bigelow tells Atwood Magazine. "We moved into our home, converted one of the rooms into a studio, and started working on it. This project in a lot of ways was just further seeking an escape for how loud life can be. Revisiting old influences and older songs of mine, and approaching these songs from a more intimate, vulnerable place. This project was created to be listened to in order, as a whole, whereas my last one was a bit more "single" based. I wrote all of the songs before any recording began, and I wrote a few of them immediately after I had gotten to the desert. My last EP was cobbled together in a lot of ways, and most of it also took place within the beginning of the pandemic, so it was difficult to focus on art at that time. I really wanted to honor this music and give the songs time and approach them from a more thoughtful place."
waves is a wondrous, if not extraordinarily plaintive and bittersweet world unto itself. Lead single and EP opener "Playing God" sets the scene with a visceral overhaul of the self. Bigelow pours herself out into the darkness, her voice and guitar/drums accompaniment never rising to high or too low – but nevertheless melting over the ears like an earth-shattering avalanche:
I don't wanna go to sleep
'Cause I don't wanna dream
I hate the taste it leaves inside my mouth
And I hate to hear you cry
'Cause it makes me wanna die
And that's a feeling I forgot about
I thought I had an epiphany
A coming to Jesus moment though I don't believe
Cutting a cord, forcibly
Playing god who's playing tricks on me
"This song is probably my favorite I've written," Bigelow shared upon the song's release. "It's about whoever you've let go of and loving from afar. This entire project was a lot of silent tears cried alone in front of a piano or a guitar."
From start to finish, waves plays like a musical diary. The forlorn "Love in Vain," which comes with an enchanting music video courtesy of Bigelow's husband and producer Devan Skaggs, finds the artist reckoning with an empty relationship. Maybe there was something there, or maybe it's always been a big romantic facade. "Meet me in the parking lot – the only place we've left to go to," she sings alongside a mellow, emotively rich guitar. "I'll try anything once; I will perform for you. We've done all this before, sometimes I even think I like it; the bigger the lie we tell, the more we're prone to buy it." The song's chorus is a spellbinding reckoning of how we can so easily fool ourselves into a false love out of a desire for stability, security, fear of being alone, and so much more:
I will let you worship the ground I walk on
Even if there's nothing there
You will let me follow you down
All in the name of feeling something
It was love in vain
---
The songs "Bluebird," "Same As It Ever Was," and "Waves" follow suit – each another colorful, catchy upheaval that longs for repeat listens. Bigelow's reflective lyrics are deeply vulnerable, vivid, and rich in imagery: She implores us to feel the depth of emotion she feels at every moment, begging us to snap out of our daily routine reverie and come alive, even if it hurts.
"Writing songs alone in my bedroom has been the only peace I've ever encountered, and that's what this entire EP has been about," Bigelow recently shared, speaking to the experience of creating waves. "Listening to early influences, revisiting old songs, saying hi to the younger bits of myself that are buried underneath the years… Doing something you love just because you love it and for no other reason."
One final note must be said of the EP's title and closing track, "Waves." An intimately raw moment of truth, the minute and a half-long song finds Bigelow singing into an effected vocoder with no other instrumental accompaniment. Reminiscent of Imogen Heap's "Hide And Seek," it is as bare as bare can be, and yet the artist nevertheless manages to fill us with intense feelings fitting for this collection's last gasp – a fleeting, fulfilling finale rich in spirit, resigned in heart, and brimming with an endless reservoir of passion. "There's so much that I'll never speak about, when I stare at it for too long it swallows me down," Bigelow sings, her voice a fragile roar. "And it comes in waves. It comes in blues and it comes in grays."
Thus we are left to ponder the meaning and meaninglessness of our existence in the silent aftermath of an already soft and subdued record: One that implores us to think and feel on that deepest of levels; to be present and to make the most out of our liminal, yet so utterly special time here on Earth. As we consider how small we truly are, we also can't help but find ourselves wondering: How big will this talented singer/songwriter become? With waves, Bigelow has shown herself capable of leaving a lasting mark on her listeners; of delving into the deep end of the emotional ocean, and absolutely thriving.
Stream Victoria Bigelow's waves EP exclusively on Atwood Magazine!
— —
Stream: 'waves' EP – Victoria Bigelow
[soundcloud url="https://api.soundcloud.com/playlists/1306745827?secret_token=s-3sny0gySJrF" params="color=ff5500&auto_play=true&visual=true&hide_related=false&show_comments=true&show_user=true&show_reposts=false" width="100%" height="400″ iframe="true" /]





— — — —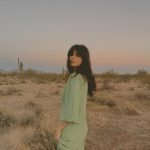 ? © Susan Berry
:: Stream Victoria Bigelow ::
---