It takes a wise eye and strong heart to realize and admit that love is the sweetest poison. It gets in our veins, flows through our minds and seeps into our spirits, embedding its surefooted roots at our core until it is an inseparable part of us, as familiar as our shadows. If only love were as predictable as our shadows – yet, surely part of its mystique is the fact that love is unpredictable, mysterious and forever changing! Love is a multi-player game, a variable tug-of-war between two sides that can bring out both the best and worst of us. It will hurt us, just as it will bring us the greatest joy. Ashley Riley falls victim to love in "Can't Let You Go," fighting an uphill battle against herself and the loved one she just can't leave.
You drink too much, don't dream enough
You let things pile up
I'm digging through, making room
I wonder what I'm doing this for
But I can't let you go
Listen: "Can't Let You Go" – Ashley Riley
[soundcloud url="https://api.soundcloud.com/tracks/302584263?secret_token=s-ldcpz" params="color=ff5500&auto_play=true&hide_related=false&show_comments=true&show_user=true&show_reposts=false" width="100%" height="150″ iframe="true" /]
---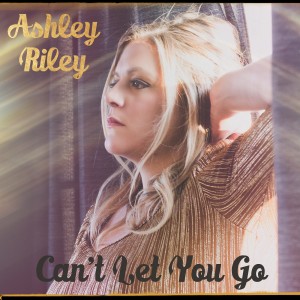 Atwood Magazine is proud to be premiering "Can't Let You Go," the lead single off Ashley Riley's forthcoming independent EP of the same name. An indie/Americana singer-songwriter from Decatur, Illinois, Ashley Riley mixes the heartland with the heart in her music, pulling forth a passion powerful enough to bring listeners to their knees. Her evocative voice bears the full weight of her words as she laments a fairy tale gone sour: Love isn't supposed to be this hard.
And yet, sometimes it is. "This song is about change," notes Riley, noting how she started writing the tune to avoid unpacking boxes. "I had been through a lot of big life changes – moving, selling a business, and letting some people go that felt more in my life than they actually were… if that makes sense. I think this song was my way of sorting through all of that."
Said I've had enough, you call my bluff
You know I would do anything for you
But you drink too much, don't dream enough
You let things pile up
Oh, but I can't let you go
The suns coming up, can you feel my love
With you it's never enough
You're lying there, can't help just stare
I wonder what I'm doing this for
But I can't let you go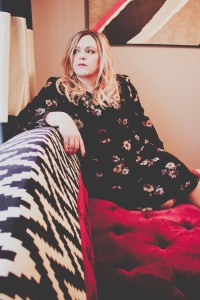 Humans are naturally social beings; we don't want to scurry away from one another. Often, the exact opposite is the case: We long to be closer together. But sometimes people get too close; intimacy becomes intrusion, or in Riley's case, love becomes a burden. It's easy to know where "Can't Let You Go" comes from, because it's a universal experience we have all had, likely from both sides of the coin. "I think "Can't Let You Go" has a gentle honesty to it that I hope reflects in my music," Riley says. "My lyrics mean a lot to me, so while they are personal, I try to leave room for people to see themselves in the songs, too." As relatable as her words are, they can easily be lifted from the page – an important trait that bodes well for the singer/songwriter.
Whether you're struggling with a current romance or hung up on old memories, "Can't Let You Go" is the perfect vessel through which to channel those complex and often difficult emotions. In opening herself to us, Ashley Riley allows us to open up as well. Her song is dreamy, but her words are grounded, lending a recognizable pain to an all-too-common situation. Already a staple in her hometown of Decatur, IL, Ashley Riley has the potential to break through the mess of rootsy singer/songwriters thanks to her honesty, found as much in her words as in her voice.
"Can't Let You Go" comes in advance of Ashley Riley's Can't Let You Go EP, out March 3, 2017. Let Ashley Riley and her music inspire us to always stay fresh and alive, wide-eyed dreamers putting our best selves forward.
— — — —
cover © Travis Lickey
:: Listen to More from Ashley Riley ::
[soundcloud url="https://api.soundcloud.com/users/5665513″ params="color=ff5500&auto_play=false&hide_related=false&show_comments=true&show_user=true&show_reposts=false" width="100%" height="450″ iframe="true" /]