English singer/songwriter Olivia Dean returns with her new single "Danger," a tune for the head as much as it is for the hips.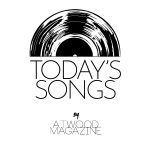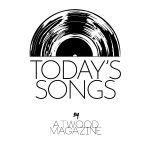 Stream: "Danger" – Olivia Dean
---
Who says you can't be unapologetically yourself, even when falling straight into love?
The hook catches you, "I'm in danger with your love" hovers across funky bass riffs and Bossa nova rhythms. The tongue-in-cheek concept of it all – falling in love, knowing full well you're about to lose your grip on the wheel – brings out the sparkling playfulness of English singer/songwriter Olivia Dean, alongside a greater range than what we've seen of her previously.
Dubbed one of the UK's brightest rising stars, Dean was born and raised in Walthamstow. To date, Dean has released three EPs, all met with critical acclaim. With lyrics that speak to growth, femininity and the soul, her music is pure escapism for anyone who wants to feel a little more like themselves.
It looks like I'm in danger,
whenever I look in your eyes
It's strange but, I don't see us saying goodbye
So I'll let you move in closer,
I want you to, I know it's danger
But I want your love to be mine
Combining the best of Dean's reverberating cool-toned vocals and all-empowering musical artistry, "Danger" takes her existing discography one step further. The release is accompanied by a music video lush with colourful landscapes and sounds, dripping with smooth tonalities and magnetic visuals. Teasing a brand new era for the artist, she's igniting even more colour, originality and spunk with her returning single.
You make me feel
I got new emotions
I wanna bathe you in you babe
And swim in to your ocean
Why suddenly would I rather be
with you than anyone?
And why does it feel it's
like the world is ending too?
"'Danger' is a song for when you realise the risk you're taking by falling in love with someone who is really good for you," Dean explains. "It's playful, tongue in cheek and an oxymoron. My main aim with this song was to allow myself to have fun and let go. I wanted to make a Lover's Rock/Bossa Nova influenced song as they were genres I love and I grew up listening to and hadn't explored before."
Following performances at Glastonbury, Rock en Seine, Standon Calling, and Cross The Tracks festivals this summer, Olivia Dean has been busy working on her long-awaited debut album, slated for release in 2023.
It looks like I'm in danger
Whenever I look in your eyes
It's strange but, I don't see us saying goodbye
So I'll let you move in closer
I want you to, I know it's danger
But I want your love to be mine
— —
Stream: "Danger" – Olivia Dean
---
— — — —
? © PETROS
:: Today's Song(s) ::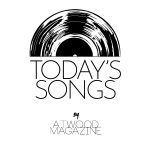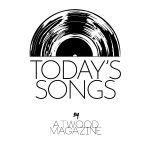 ---
:: Stream Olivia Dean ::