American Authors fight for a voice in a chaotic world with their driving stadium track "Microphone."
— —
When you think of American Authors you immediately think of their all-encompassing soundscapes, dynamic melodies, and incredibly infectious lyrics which earned them triple-platinum for their huge hit "Best Day of My Life." Since then, the four-piece have been dropping hit after hit, each time building upon their signature anthemic style and creating earworms like you've never heard before.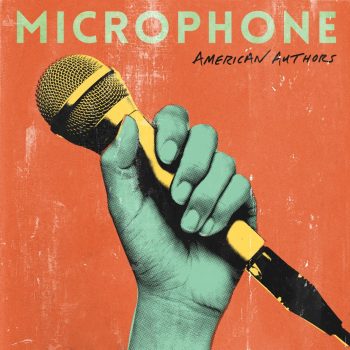 Now the foursome is back and this time they have something important they want people to know. Quirky melodies fueled by an upbeat driving rhythm forms the base of this helter-skelter track "Microphone." Narrating the value of standing up for what you believe in, despite being drowned out by the noise around us, the band tells their story amidst a kaleidoscope of sounds and vibrant instrumentation.
Zac Barnett, Dave Rublin, James Adam Shelley, and Matt Sanchez have concocted a fresh sound, deviating from their usual indie alternative destination, and we're completely on board with it. Explaining the meaning behind the track, Rublin shares, "'Microphone' is a song about owning your power and fighting to be heard in a loud world."
Atwood Magazine spoke to American Authors frontman Zac Barnett about the new release, its off-the-wall approach, and how they survive in an era full of noise.
Listen: "Microphone" – American Authors
A CONVERSATION WITH AMERICAN AUTHORS
Atwood Magazine: Congratulations on the new single! 'Microphone' takes a slightly different direction from your previous releases. Tell us more about the sound you set out to achieve and the process it took.
American Authors: Thanks so much! I think with this new song "Microphone" we were just trying to go as crazy as possible. We've always experimented with different sounds and instruments in the past and this time we wanted to take that mentality to the next level. We wrote and recorded the song with the legendary Sam Hollander who is an absolute madman and genius, ha! Working with him allowed us to really experiment in ways that we never have in the past.
'Microphone' evokes a powerful narrative of fighting to be heard in a world full of noise. Is this something that you as a band have struggled with and what would be your advice for others?
American Authors: Oh totally! Sometimes it can be so frustrating trying to get your point across and feeling like nobody's listening to you or taking you seriously. Even with our song"Best Day of My Life," which we love to death and I am extremely grateful for, it can be really difficult for people to see us as something other than just the band that does "Best Day of My Life." One of the biggest things with American Authors is we never quit. We have this fighting mentality where it doesn't matter if it takes years of hard work we're going to give it our all and we're going to see things through till the end. My biggest advice to people is always to keep going with your message. Keep pushing forward and if you're relentless enough you're bound to get where you want to go.
You're about to embark on the Band of Brothers Roadshow with Magic Giant. Tell us the craziest thing that has ever happened while you've been on tour.
American Authors: Craziest thing on tour? I don't know we're pretty outgoing guys so we've done everything from bungee jumping to skydiving to cliff jumping, to staying out all night and partying before morning shows haha. I will say this current set with Magic Giant on the Band of Brothers Roadshow is pretty insane. This is the first time we've done a collaborative set where two bands are coming together to play as one full unit. It's really awesome.
How did you celebrate when your single "Best Day of My Life" reached triple-platinum success?
American Authors: I think we probably just went out to a bar and got some drinks, hung out with friends – pretty normal stuff. I will say we try to celebrate every little milestone we can. Every time we release a new song we will all go out together and have a celebratory drink at midnight when the new single comes out. I think it's really important to congratulate yourself on every little step of the way. Those little steps are what lead to the massive successes.
What does 2020 have in store for American Authors?
American Authors: 2020 has been crazy so far! We're out on the road with Magic Giant in public right now which has been incredible. "Microphone" is out and we're so stoked for the reactions that people are having towards it. We have another single coming out next month with Seeb. I think after that we have like three more songs ready to come out as well in the following months! This tour has been a great kick off to the year but I think we're all really looking forward to getting back into the studio after we get off the road and working on album number four!
— —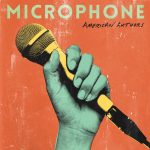 ? © Spencer Kohn
:: Stream American Authors ::
---
:: American Authors Tour Dates ::