A fiery track of intense passion, Austin Ward's new single "Big Technology" is a stunning narrative of longing for purpose.
Stream: "Big Technology" – Austin Ward
[soundcloud url="https://api.soundcloud.com/tracks/805133416?secret_token=s-WkO6yrw3rWH" params="color=ff5500&auto_play=true&visual=true&hide_related=false&show_comments=true&show_user=true&show_reposts=false" width="100%" height="300″ iframe="true" /]




---
Digging deep into intimate tales of self-doubt and love, Austin Ward's eccentric and intuitive music resonates with listeners on a highly profound level. An artist, songwriter, and producer, he is a versatile force making waves in the industry, but creating such a harmonious life was not an easy journey. His latest track "Big Technology" is a personal account of his work for tech tycoons and the need to obtain a more fulfilling life as he learns where his true desires really lie.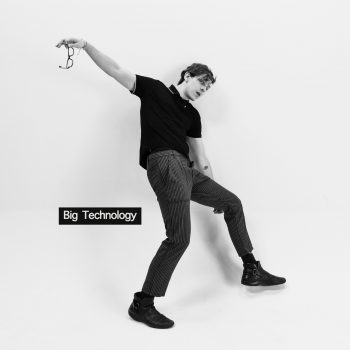 Hey there soldier
You never ever coulda known
Oh keep, inchin' closer
Learnin' what to call home
Atwood Magazine is proud to be premiering Austin Ward's "Big Technology". A single soaring with gleaming acoustic guitars and emotive vocals that ooze out effortless falsetto, the song is one of pure melodic pleasure.  With every note you sense an immense drive to create a meaningful and passionate existence that goes beyond just the typical definition of success.
I'm just a burnin' youth
Flyin' too close to the fire
Someone take the remote
I'm just a burnin' youth
Victim of my own desires
Someone take the remote
Raised between the big sun-soaked city of Los Angeles and the more rural Mississippi, he takes inspiration from his unique upbringing, crafting alternative indie music with a hint of country flair. His simple yet poignant lyricism takes listeners on an impassioned ride of spirit and soul. This is especially apparent in "Big Technology" as he speaks from the heart creating almost an autobiography as he tells his honest story of being trapped in the daunting world of data.
I boarded a plane
To Philadelphia that day
Forever ago
I was desperate for a change
Anything but ol' LA
So I learned to love the road
Four years gone in a haze
Woke up in San Francisco Bay
Not a single thing the same
I'd been living with the pain
Too much data on the brain
Workin' for Big Technology
Becoming vulnerable in expressing your innermost wants and yearnings is not an easy thing to do. Ward does this beautifully and you can hear the aching in his voice as he searches for his true life's calling amidst a sea of soul-sucking endeavors. This concept is one we can all relate to as many of us at times get caught up in the rat race, losing sight of what we really seek out of life.
— —
Stream: "Big Technology" – Austin Ward
[soundcloud url="https://api.soundcloud.com/tracks/805133416?secret_token=s-WkO6yrw3rWH" params="color=ff5500&auto_play=false&visual=true&hide_related=false&show_comments=true&show_user=true&show_reposts=false" width="100%" height="300″ iframe="true" /]





— — — —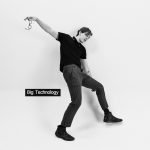 ? © Zoe Sher
:: Stream Austin Ward ::
---