"With live, I find the idea is to have as much fun as possible and then you feel like other people will be as well. And in studio, the same thing sort of applies – if you're doing a vocal, you want to make sure you're in the same place as you were when you were writing the track. Again, the same theory. If you're enjoying yourself, hopefully people can relate to it more." – Alfie Hudson-Taylor
"But then when you're playing live at your own show, that's a pretty amazing feeling too. People knowing your songs and singing them back to you, that's amazing. It's hard to say." – Harry Hudson-Taylor
— —
Released September 2018, From Bear Creek to Dame Street sees Hudson Taylor showcasing two juxtaposing energies of the studio recording and the live performance. Since the beginning of their career, Hudson Taylor have been juggling these artforms, giving their music a dual quality to it, gracing fans with two completely disparate experiences in hearing their music recorded, versus hearing them live. In their latest mini-album, Hudson Taylor have captured this dual-quality in a nine-track release divided between the intimate, Bear Creek Studios in Seattle to the lively explosion of sound in the sold-out Olympia Theatre in Dublin.
Stream: 'From Bear Creek to Dame Street'
---
The album kicks off with a high-energy belter, "One in a Million." In an earlier interview with Atwood Magazine, brothers Harry and Alfie talk about their fondness for one-take tracks in studio. Each track on From Bear Creek to Dame Street holds a certain raw energy to them. 'One in a Million' is a prime example with little trace of the pristine, post-production gloss and a charming fray around the edges.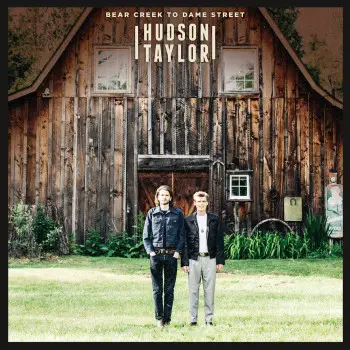 Hudson Taylor expertly manoeuvre the pace of the album, grinding to a reflective halt in their second track, "You Don't Wanna Know." While "One in a Million" feels like a minimalistic acoustic session, "You Don't Wanna Know" is a sophisticated ballad that pushes the limits of the studio. With intricate layers of harmony and a powerful orchestra behind them, "You Don't Wanna Know" showcases the magic of recording; ambitious arrangements and impossible to replicate on stage. We also notice Hudson Taylor's sibling dynamic shining through in this track in particular, remarkably similar to the infamous Gallagher siblings and Oasis' "The Masterplan." Their voices join in complementary harmony, blending as one until we're unsure where Harry's vocals drop and Alfie's begin.
From Bear Creek to Dame Street is comprised of a broad range of influences, from the folk-soaked "I Love You and You Don't Even Know" with its long and winding narrative to the slow, waltzing crooning of "Shot Someone." Hudson Taylor have taken a step beyond their comfort zone to create one of their most versatile and ambitiously styled albums to date. This newfound maturity shines through in not only their sophisticated songwriting, but also their new, polished sound that feels oddly refreshing, while still clinging to their original, acoustic charm. The final track of Bear Creek Studios serves as an apt and fitting conclusion to the intimate first part of the album; like the temporary curtain fall before the encore begins.
Fan-favourite, "Care" explodes to life following with a 1, 2, 3, 4, and the crowd goes wild, hanging on every harmonious lyric with relentless energy from start to finish. The track ends and Alfie calls out to the crowd, 'Dublin, how are you doing?' Listeners are transported from the remote and intimate environment of Bear Creek Studio to the heart of Dublin City in a theatre filled to the brim with over a thousand fans. The second half of the mini-album features five of Hudson Taylor's most acclaimed and popular tracks in this boisterous setting. This sudden injection of energy mirrors the thrill of an encore, the sweet finale that comes after the curtain falls. The artist will depart from the stage, absent for a few minutes, just long enough for the sinking doubt to settle in your chest that maybe that was the end. This procedure occurs at the end of nearly every gig, for every artist, in theatres across the globe much like the Olympia. It's nothing new to the seasoned concertgoer, and yet the magic of the encore never dies. It gets us every time.
From Bear Creek to Dame Street is an album split into two parts. Both of these components, although there lies a striking juxtaposition between them, are interdependent. One cannot function without the other. You cannot sacrifice the studio for the live and vice-versa, you cannot cherish the live without the studio. The studio and stage are the two pillars of creating music, both a universal home for artists from every walk of life and both crucial to the creative process. Hudson Taylor have succeeded in highlighting the magic and power of both in From Bear Creek to Dame Street.
— —
— — — —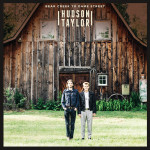 ? © 2018
:: Hudson Taylor ::