While still retaining their signature, at times undefinable, sound, Blood Cultures explores the avenues of personal storytelling like never before, making 'LUNO' one of their boldest albums.
Stream: 'LUNO' – Blood Cultures
---
The sonic brilliance behind Blood Cultures is the fact that their sound is so enigmatic. Haunting electronics with fervent intensity lay next to celestial melodies that charm with incomparable beauty. It's a dichotomy that only they can produce, and they do it well. Beyond the sound, the act chooses to remain anonymous, letting the music speak for itself, something that is explored further and tested on their latest record LUNO.
"What the world needs right now is not an anonymous artist," explains Blood Cultures. "It needs more black and brown voices being heard." The pandemics on health and the current systems in place this last year have been a catalyst for many to embark on movements for change, an opportunity to ensure one's voice is heard. Blood Cultures joins in this movement, sharing their most personal stories to date involving their Pakistani background toxic masculinity, and the ignorance stemming from it, all with a nonpareil sonic flair.
The story starts with "Keeps Bringing Me Back" a track layered with pulsing synths that create an atmospheric environment. It's dark and it's roaring – a mix that is expertly crafted, making for a beginning that will have listeners enthralled with the first note hit. The transition to "Deep Sea Diver" is a jaunty one, showcasing Blood Cultures' penchant for experimentation. The electronics are buoyant and vocals dulcet, coalescing into a warm soundscape that flutters around listeners with glee.
"Set it on Fire" contains much of that warmth, but it's a trick. The track explores haunting details of toxicity and ignorance with a bustling backdrop. Its heavy message, however, is not lightened by the sound. Rather, it acts as a perfect complement, retaining the purpose with no issue. Plucky guitar melodies and nostalgic grooves make "Graveyard Vibes" one of the more unique tracks, and its sound is all the more enthralling because of it.
With "Andromeda," summer evenings and sun-dripped afternoons come to mind with the song's acoustic charm, soon being met with onrushes of instrumentation that enrich the album as a whole. "When the Night Calls" explores moody synths and explosive guitar melodies that culminate in a beat that stirs with might, acting as a great predecessor to "Cabin Fever Freestyle."  The song is hypnotic and layered, synths meeting a mix of hazy and ethereal vocal work which aids in creating a mesmerizing listen one would be hard-pressed not to be bewitched by.
The finale, "Beneath the Moon & Me," is where Blood Cultures are at their most sinister. Briefly. Its introduction is reminiscent of tracks like "Glass" from Oh Uncertainty! A Universe Despairs, but unlike "Glass," "Beneath the Moon & Me" brings moments of reprieve. The fierce rhythms present are spliced in-between moments of calm where the melody soothes and the vocals create sincere harmonies. It's both heart-racing and alluring, both sounds explored with extreme precision and artistry. It's a finale worth lauding.
The impact the past year has had on Blood Cultures is palpable when listening to LUNO, making the album all the richer because of it. The personal storytelling elements present here elevate the soundscapes and showcase Blood Cultures as a band whose evolutions are unmatched both in scope and majesty. LUNO is one of Blood Cultures strongest albums to date.
— —
— — — —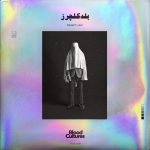 ? © 2021
LUNO
an album by Blood Cultures
---