Every Friday, Atwood Magazine's staff share what they've been listening to that week – a song, an album, an artist – whatever's been having an impact on them, in the moment.
This week's weekly roundup features music by Angélique Kidjo, Mr Eazi, Salif Keita, Manchester Orchestra, The Linda Lindas, Myles Lloyd, Nicki Minaj, Vera Kahn, Ajeet, Ella McCready, KINGS, and Gretta Ray!
•• •• •• ••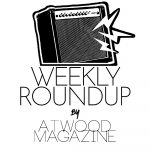 — —
:: "Africa, One of a Kind" – Angélique Kidjo ft. Mr Eazi & Salif Keita ::
An effervescent celebration, "Africa, One of a Kind" puts a smile on the faces of all who listen. Radiating joy, love, and sonic sunshine, the spirited ode to the African continent finds 4-time GRAMMY-winner Angélique Kidjo teaming up with Nigerian singer/songwriter Mr Eazi (and a sample from the "Golden Voice of Africa," Malian artist Salif Keita) for three minutes of substantive, sweeping, borderless ecstasy.
"We are all Africans and the blood of Africa runs through our life," Kidjo says. "This song, which I recorded with one of the icons of the new generation of African artists, is a declaration of love to the continent. We want to change the way it is portrayed and show its beauty to the world.
"Mr Eazi started that song with a sample from Salif Keita's 'Africa', a song I was supposed to perform last March with Manu Dibango (the Cameroonian musician who fell victim to Covid 19). The event was canceled but it was meant to be a celebration of the 60th anniversary of my country and 16 other countries gaining independence from France – which happened just two weeks after I was born. The question the song is asking is 'Are we really independent?"
Released May 21 via Decca Records France, "Africa, One of a Kind" is the lead single off Kidjo's highly anticipated fifteenth album, Mother Nature – a record whose subject matter reportedly includes topical explorations into racial inequality and the climate crisis, all filtered through Kidjo's spellbinding, transcendent lens.
Speaking to Atwood Magazine, the Beninese-American artist dives a little deeper into her new song: "Mr Eazi has composed for us a beautiful ode to the African continent!" she exclaims. "The sound and groove are inspired by contemporary Afrobeats, but the song takes its roots in the great tradition of African songwriting. This is why it was so important to have Salif Keita singing his signature melody in the intro. Three generations of musicians are united here to celebrate the future of Africa."
An irresistible anthem for an Africa that was, is, and will continue to be, "Africa, One of a Kind" is a singular outpouring of a deeper love: It's the love in our roots; in our blood; in our identity. Give this song a listen, and stay tuned for more from Angélique Kidjo as she brings fresh perspective and gleaming light to 2021.
:: The Million Masks Of God – Manchester Orchestra ::
Manchester Orchestra are a band I must admit I've heard very little of before now, but after spinning The Million Masks Of God a few times, I know I need to dive into their back catalogue. This is a supremely emotional record, a cathartic experience that wants nothing but your time and a sympathetic ear. Tunes like Angel Of Death, Keel Timing, and Annie burst from the speakers, they are uncomplicated songs with a rich story to tell. The Million Masks Of God aims to warm even the steeliest of hearts, brimming as it is with hope and pathos.
What's striking about this record is its sheer kinetic force. The songs race along from catchy verse to even catchier chorus. It's got the kind of wide-eyed wholesome purity that you cannot fault. Even if you weren't into this kind of thing, you'd have to give it to the band – They live and breathe every single second of their music, believing in it more than themselves, as this album of anthemic moments rattles the bones of your soul. If you're on board with indie/folk guitar stylings, soaring vocals, and big full-band drops waiting around every corner, you'll love this from the moment you press play.
:: "Racist Sexist Boys" – The Linda Lindas ::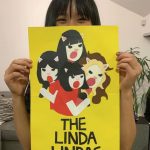 The next generation of LA punks is here in the form of Girlschool LA alumni The Linda Lindas. Ranging in age from 10 to 16 years old, friends and relatives Mila, Eloise, Lucia, and Bela got their start two years ago, covering punk classics with mentorship from established artists such as Best Coast's Bethany Cosentino. Since then, they've been featured in Sasami's music video "Not the Time" and the Netflix movie Moxie, and even opened for Bikini Kill for their reunion at The Palladium. Most recently, they've signed to Epitaph as a result of a viral performance of their original song "Racist, Sexist Boy" at the LA Public Library.
The song itself, born out of drummer Mila's pre-pandemic experience with a classmate who subjected her to anti-Asian racism, seethes with unfettered rage and confidence. Menacing, sludgy riffs shake the bookshelves as bassist Eloise snarls and shouts with all the command of her heroes Kathleen Hanna and Alice Bag, bolstered by Mila's schoolyard taunt sing-song. They rip apart racist, sexist boys everywhere with formidable defiance, declaring to the bullies, "We rebuild what you destroy." With the local scene still recovering from ongoing Burger Records fallout, the Linda Lindas are the future we need, today.
:: "Running on You" – Myles Lloyd ::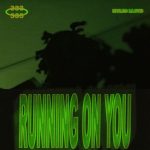 Canadian R&B artist Myles Lloyd has just dropped the new single and video "Running on You." The ultimate chilled-out jam, Lloyd's soothing, velvet vocals glide effortlessly atop sexy synths and slow-paced, muted drum beats. Showing off his impressive vocal range, the track shimmers with layered harmonies and adlibs, delivering a whole new dimension to the song.
Lloyd sings about approaching your biggest fears head-on, instead of constantly running away and burying your head in the sand. Worrying about the outcome of a situation is often considerably worse than the actual result and this R&B singer/songwriter encourages listeners to bite the bullet and not look back.
The new music video shows some of the singer's biggest fears, including masked robbers, clowns, and creepy dolls. We all have things in life that terrify us, from horror movies and spiders to job interviews and even committing to relationships, but if we fight them headfirst, we can often find comfort and resolution.
:: Beam Me Up Scotty (Re-Release) – Nicki Minaj ::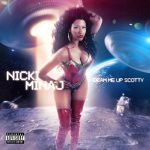 I approached this new edition of Beam Me Up Scotty with two forms of nostalgia: the traditional one, and the one the Germans know as Fernweh, or roughly "the longing for a time and place you've never known." I discovered Nicki Minaj at the same time as many other fans did– in Fall 2010, by way of the "Monster" verse and the Pink Friday album, ever the dazzling one-two punch mainstream entrance. Thus, I can't claim to have any memories of bumping her pre-fame mixtapes with my friends, thinking "Dang, this chick can rap! She'll be the next one to blow!" (Anyone who indeed had that experience has serious bragging rights at this point).
But playing this 2009 mixtape, which has been repackaged with three new songs and revised cover art, does indeed conjure genuine memories I have of when Nicki Minaj was a fresh and hungry newcomer in the rap game and ready to stun us all with her killer bars. I may not have discovered that much until Beam Me Up Scotty was already over a year old, but it's great to have that tremendous energy from her early career all bottled up and ready to serve on gems from that period such as "I Get Crazy," "Shopaholic," "Itty Bitty Piggy" and more. Plus, my inner 12th grader certainly rejoiced to hear Onika pair up with Young Money labelmate Drake on the remix to his own breakout single, "Best I Ever Had." This re-release is further strengthened by a handful of solid new songs– "Seeing Green," with Weezy and Sir Audrey Graham, is likely the standout of these– as well as a handful of skits that allow the songstress to exemplify what took her to the top: "In the end, it's gonna be about who wants it the most. And… I want it the most."
:: "Don't Fall In Love With a DJ" – Vera Kahn ::
From her theatrical songstress wisdom to instrumental contributions from Broadway session musicians, Vera Kahn's solo project is quintessentially NYC in just about every way. Formerly of punk band T. Rextasy, she now crafts dreamy and poignantly hilarious love letters to her city, documenting the mundane and cringe (and everything else in-between) realities of living in the big apple in the singular, knowing voice of someone who has been there, done that, and has so much more ahead of her. Her latest single, "Don't Fall In Love With a DJ" is a relatable, doo-wop-heartbreak ditty about the pitfalls of dating and clout-chasing—as fun and glamorous as fast-paced city life appears to be on the surface, so much of it is inevitably fleeting and self-immolating. Move over, Frances Ha, this is twenty-something gospel for a new generation. Kahn's debut album Charmed I'm Sure is out on June 12th.
:: "Travellers" – Ajeet ::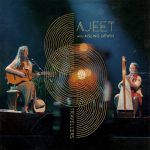 The live recording of "Travellers" by Ajeet is a truly soul-stirring offering. The delicate tune is sure to haunt whoever listens. Performed in Ludwigsburg, Germany at The Scala theatre, it was a stunning encore at the end of the night. The silence of the audience says it all. A tune of intense sorrowful longing, the striking string sounds of a guitar and harp give the piece an air of magical mysticism. The song lyrics are as if you've opened a journal to read deeply into her personal thoughts.
Ajeet is a world music artist fusing Irish Folk with dreamy soundscapes. The band hails from Spain, Ireland, and the United States to create an eclectic quality. Ajeet is a multi-talented artist combining Bodhrán, piano, whistles, and flutes creating unique music that's simplistic yet textured. Her musical inventiveness goes beyond live performance as she produces and engineers her own records.
:: "Fine on My Own" – Ella McCready  ::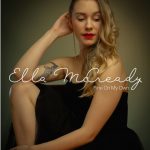 Jess Glynne who?! British pop artist Ella McCready is giving Glynne a run for her money in her latest single "Fine On My Own." Packed to the brim with powerful, soulful vocals, bold string arrangements, and an undeniably catchy rhythm, McCready has created the ultimate feel-good, dance-worthy anthem. With such strength in her voice, you can't help but soak in every word that she sings. Determined and empowering, "Fine On My Own" speaks about not letting others bring you down and walking away from people that no longer serve you.
The song delivers a message that I'm sure we all need reminding of every now and then. Life is too short to stick around for people's unpleasant behavior, so if they aren't making you happy, then get the hell out of there. The new music video showcases just that. Saying enough is enough, McCready dumps her boyfriend and heads off on her journey of self-love and empowerment. "Fine On My Own" is definitely an uplifting track to listen to if you're feeling a little blue. In just three minutes and 27 seconds, McCready will have you feeling brand new and ready to conquer the world.
:: "ur a good bye" – KINGS  ::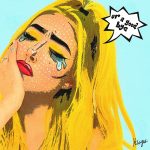 AAs live entertainment makes its long-awaited comeback in the near future, cities like Nashville, which were brimming with music every evening in pre-pandemic times, are ones that are going to be especially worth following. One of the city's many artists who will benefit from this revived musical landscape is KINGS, a South Carolina native who's been based in Tennessee ever since moving there to pursue her music career in her senior year of high school.
KINGS has had five singles published to Spotify thus far. The most recent of these, "u r a goodbye," is notable as her debut release on upstart label Snafu Records. As you might be able to guess by the title, the song is thematically in the same ballpark as songs like "Leave (Get Out)" by JoJo et. al. "His immaturity was astonishing," KINGS says of the former love interest who inspired the track, "but it made for some interesting art. I love taking bad situations and turning them into something people can jam to in their car."
On a happier note, KINGS is hopeful that "u r a goodbye" will allow her to branch further out across the artistic community, which has always been her central goal as a singer. "All I have ever wanted to do was connect with others through music, which I really do believe is its own language," she says. "Music can move people in ways that words can't and my intention is to never stop writing my stories to give to other people."
:: "Human," "Passion"- Gretta Ray ::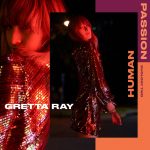 Melbourne singer-songwriter Gretta Ray unleashes the second pair of songs in her Duology series. "Human" and "Passion" both are bold, glistening tracks detailing intimate relationships. "Human" soars with a vast quality and deeply emotive vocals. Listeners feel that intense loving high. "Passion" is an intoxicating tune oozing with an intimate vulnerability. Singing with burning warmth, she narrates a deep addiction to affection.
The 22-year-old talent is known for her uniquely lush pop sound. Through this captivating style, she has gained a loyal fan base. With her success came incredible opportunities for the artist such as opening for greats like Mumford & Suns and James Bay. Each of her offerings wraps us up in so much raw feeling. "Human" and "Passion" is no exception.
— — — —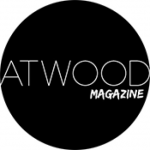 :: Weekly Roundup ::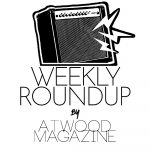 ---
:: This Week's Features ::
---