Charleston's Babe Club light up the airwaves with their dynamic debut EP 'Remember This Feeling', an effervescent alt-pop/indie rock upheaval that blends the catchy with the cutting, the stunning with the stirring
Stream: "Automatic Club" – Babe Club
---
Polished and raw, with silken harmonies and gravely rock guitars, Babe Club are South Carolina's hot new "IT" band.
Or at least, we'd like them to be.
The Charleston group light up the airwaves with their dynamic debut EP Remember This Feeling, an effervescent alt-pop/indie rock upheaval that blends the catchy with the cutting, the stunning with the stirring. A memorable five-track introduction to a band we hope to hear much more from, Remember This Feeling is a fine balance of volatility and poise, turbulence and that thing people call "grace."
Do you remember
we were lying
in the naked woods,
of each other,
looking at the edges of our lives.
How do I get back?
I'm trying to be normal again,
singing songs and drinking wine together.
– "Together," Babe Club
Independently released November 6, 2020, Remember This Feeling is well-deserved introduction Babe Club. Comprised of lead vocalist/songwriter Jenna Desmond, Corey Campbell (form. Susto), and Meg Ha, Babe Club blend an array of decades-spanning influences that range from '70s new wave to '90s alt pop and beyond.
Opening with the rollicking "Future Talks," Remember This Feeling immediately establishes Babe Club's fervor through swooping, overdriven guitars and Desmond's expressive vocals: She shines bright on every track, but it's on this start that she sets the scene, driving home both passion and paranoia with striking emotional eloquence.
The EP's following songs evoke an array of familiar emotions through lush sonics and compelling lyricism. The band cite the third track, "Automatic Love," as a personal favorite: "Something about the process with this song has a lasting resonance, it's the one we're most proud of," Desmond relates.
Of the overall EP, Desmond exudes a humble pride at finding her artistic voice – a vessel that feels right for her. "We gave the EP this name so that we would forever have a mechanism to connect to our original inspirations and emotions," she explains. "It's the first real body of work that we've released, and there's always something special and awful about your first time with anything. And obviously we hoped that the title was something that would resonate with other people in their own lives/journeys."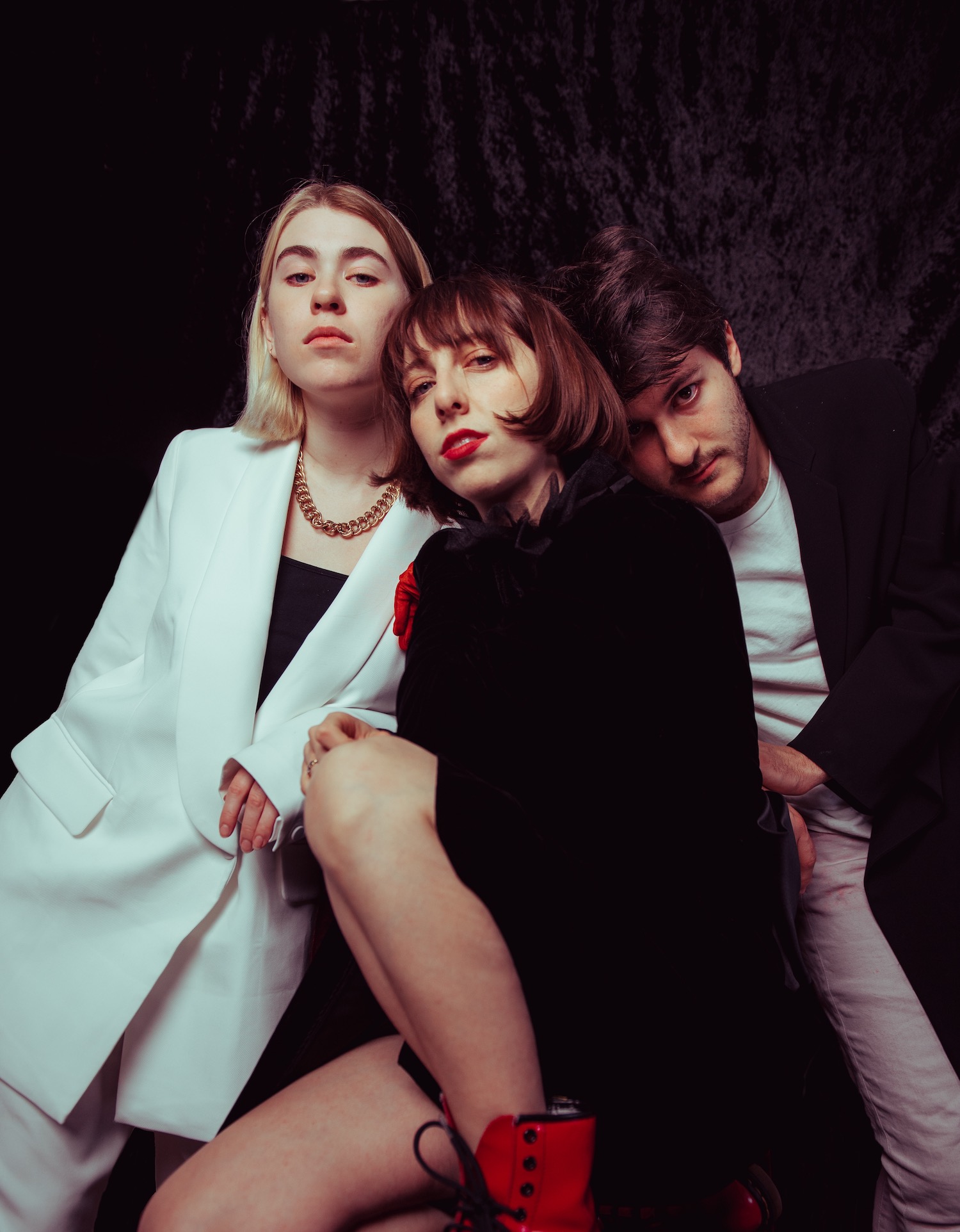 Produced by Grouplove's Dan Gleason and engineer TJ Eias (Liz Cooper, Manchester Orchestra), Remember This Feeling is a wondrous ride ready for your ears. Experience the full record via our below stream, and peek inside Babe Club's Remember This Feeling EP with Atwood Magazine as the band goes track-by-track through the music and lyrics of their debut!
— —
Stream: 'Remember This Feeling' – Babe Club
:: Inside Remember This Feeling ::
— —
'Future Talks'
This song is about being paranoid about my future. I stopped shaving my body hair, and joined a touring band after college. I never thought I would do those things. My life was such a surprise to me, and talking about my future with my parents really freaked me out and felt pointless to me because we always disagreed.
'Together'
Together is about my relationship with Corey. He taught me to play bass and he helped me believe in my ability to pursue music. We toured in a band together and moved in only 6 months of dating. It was super intense getting to know each other that way while spending 24/7 with each other.
'Need a Girl'
It's lonely on the road, it's lonelier being the only girl on the road for years. I felt I didn't real have friends at times.  One of my friends Jenna (another Jenna lol) came on the road for a few weeks, and when she left I felt the void. I missed having a space to talk about my body, sex and music and being around guys all the time. I felt like a chunk of myself was missing.
'Automatic Love'
This is about being in love with your phone. Being more in that world than in your own. The song was more inspired by the music, and the words came second.
'Expectation'
This is a song about defying the expectations of who you are and who other people think you are. Even though you're out there doing your thing you still miss a part of the old you, and you miss the people who are attached to the old you. It's melancholy and free at the same time.
— —
— — — —
? © Mia Naome
:: Stream Babe Club ::
---