Raw, tender, and breathtakingly visceral, Mimi Gilbert's debut album 'Grew Inside the Water' is an enviable introduction, capturing homegrown indie folk at its very best.
Stream: "Society's a Mansion" – Mimi Gilbert
---
May we continue to grow inside of this water to be as free and as together as the river itself.
A vulnerable, heartfelt, and confessional record, Mimi Gilbert's debut album captures homegrown indie folk at its very best. Raw, tender, and breathtakingly visceral, Grew Inside the Water is an enviable introduction to a singer/songwriter driven by passion and honest emotion. Inspired as much by what's on the inside as by what's on the out, Gilbert delivers timeless reflections on love, loss, and a life lived with a husky, sweet tone the likes of which we hear in one in a thousand singers. When she emotes, the emotion hits listeners not in the head, but in the heart.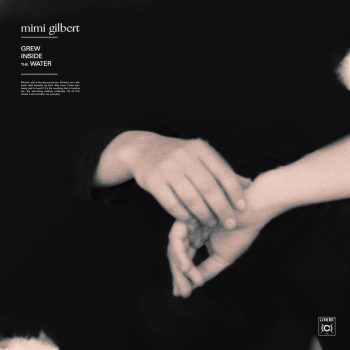 I almost feel free honey that's for sure
And I don't know what I came here for
I ain't playing games so get off my back
If society's a mansion I want to live in a shack
We only had a dollar and someone's left over food
We sat on the street together
We had nothing to lose
Not chasing the old time wind
Chasing that old-time wind
We slept in fields together
Underneath the tall trees
Hearts as light as a feather
We had no one to please
Not chasing that old time wind, chasing that old time wind
Released October 23, 2020 via Cohort Records, Grew Inside the Water is a stunning listen for those who have 47 minutes to spare. Packed with as much honest feeling as it is with moving poetry, Gilbert's debut album is an ambitious ten-track upheaval of the self: A vivid outpouring from intimacy's dark, innermost depths. Following 2016's Strangers Won't Exist and 2017's B Sides, Gilbert's new record expands upon her acoustic beginnings with a full band sound that balances the haunting softness of modern indie folk with the dramatic immediacy and familiarity of folk rock.
The self-produced album features Gilbert on vocals, guitar, piano and bass, Jordan Gray on drums, Taylor Moses on vocals and bass, Edvard Hakanson on synth and piano, Louisa Trewartha on trumpet, and Joe Orton on guitar – as well as a slew of backing vocal contributions from such acclaimed Melbourne artists as Angie McMahon, David Western, Merpire, and Ruby Gill.
Born and raised in California, Mimi Gilbert began busking on the "streets of Santa Barbara" at an early age. An independent and self-made artist through and through, Gilbert has spent her recent years in between Ojai and Melbourne, Australia, where she's immersed herself in the vibrant city's bustling music scene. A troubadour of sorts, she has supported Julia Jacklin in Melbourne, Angie McMahon in LA, Lydia Cole, and Nadia Reid in New Zealand; furthermore, she has played nationwide in the United States and toured throughout Europe, Australia, and New Zealand.
While she has two prior records to her name, Grew Inside the Water is, for Gilbert, her first definitive statement: A record many years and several cities in the making.
"Nearly two years ago, I had such a strong feeling that I needed to make this album," Mimi Gilbert tells Atwood Magazine. "The songs were pretty much all written by then and my band and I were playing them around the USA a lot. I was grateful we had the chance the tour with them before recording, because they evolved in a way I really loved at live shows. I was traveling between the US and Australia a lot playing lots of shows then. This meant I had very little money and no home spaces to record in. I wanted this album to be more than a bedroom record and I didn't know how I was going to achieve that."
"Myself and a group of bandmates and friends put on a fundraiser show for this album in my hometown of Ojai, California. It was called "The Cat House Show." My family lives on a property with a small flat-roofed barn that some pet cats sleep in at night. We had 5 bands play atop the barn including me (sorry kitties) and some 240 people came out for a night of music. Local bands and businesses helped me put it on and we raised enough money to really get this project off the ground. I'm so thankful for the community support."
"My way of processing the world and my hardships, like many of us, is through writing. I had a few very difficult years prior to this record and a lot of these songs just came through me like a journal entry. It felt very honest. To me, even if no-one heard this record, it would have already done – it's been healing for me. So I am excited to share it. I hope others find their own story in the songs."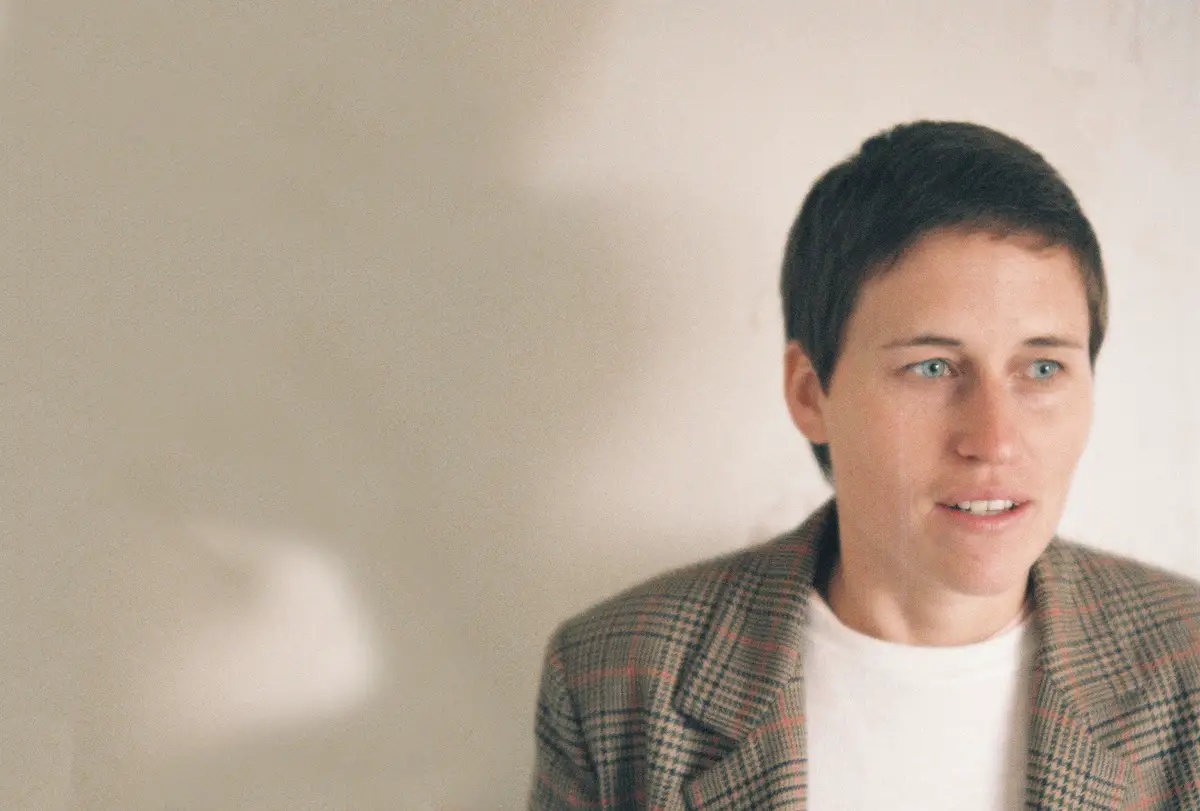 Opening with the stirring six and a half minute "Coffs Harbour," Grew Inside the Water immediately sets a calm tone. With a wash of lush, gently harmonized vocals and a tranquilizing fingerpicked guitar pattern, Gilbert sings a tale of healing, meditation, and self-actualization:
All that I see is the sky around me
All that I am is the earth right beneath my feet
Why have I tried endlessly just to reach?
Why have I called on deaf ears
Just to waste my breath
It's the reaching that is healing me
The searching walking endlessly
Of all this shame I will unclothe me everyday
How the rain it falls
And all of it will wash away
It is through this expansive, relaxed overhaul that listeners get their first glimpse of Mimi Gilbert the artist.
---
"I hope that this album introduces my intentional craft of writing, a love for story and compassion – and with a bit of luck – a tone and sound that matches this heart and depth," Gilbert reflects. "One of the best compliments I ever receive is when listeners tell me they hear their own personal stories expressed in a song. When an audience can come to a show with the idea that they can be themselves, free to hug, free to cry, dance, anything at all –   that's when I know I'm writing the right kind of music."
Developed over a hearty stretch of time, Grew Inside the Water was a hefty undertaking: Gilbert explains that her vision transformed quite significantly from its first conception, to recording and release.
"My simple vision was that I wanted to have – for the first time in my life – more resources to record the fuller sound I heard in my head. The music I had recorded in the past has all been made in my bedroom. But for this record, I wanted to hear the band and the heavier handed drums and guitars. Instead of just softly sing, some of these songs made me want to belt or scream and I needed the band's support to do that.
"The process of recording evolved so that I got to work with many people I love, in quality spaces we felt comfortable in to create music that has BIG emotion. What started out as a personal project, turned into a little bit of a collaborative collection of some of my favorite Melbourne voices. Even when I move back to the USA, this album will always contain memories of the Melbourne music community. Angie McMahon, Merpire, David Western, and Ruby Gill sing backing vocals on these songs. Their music inspires me personally, and I was so lucky to have their vocal support."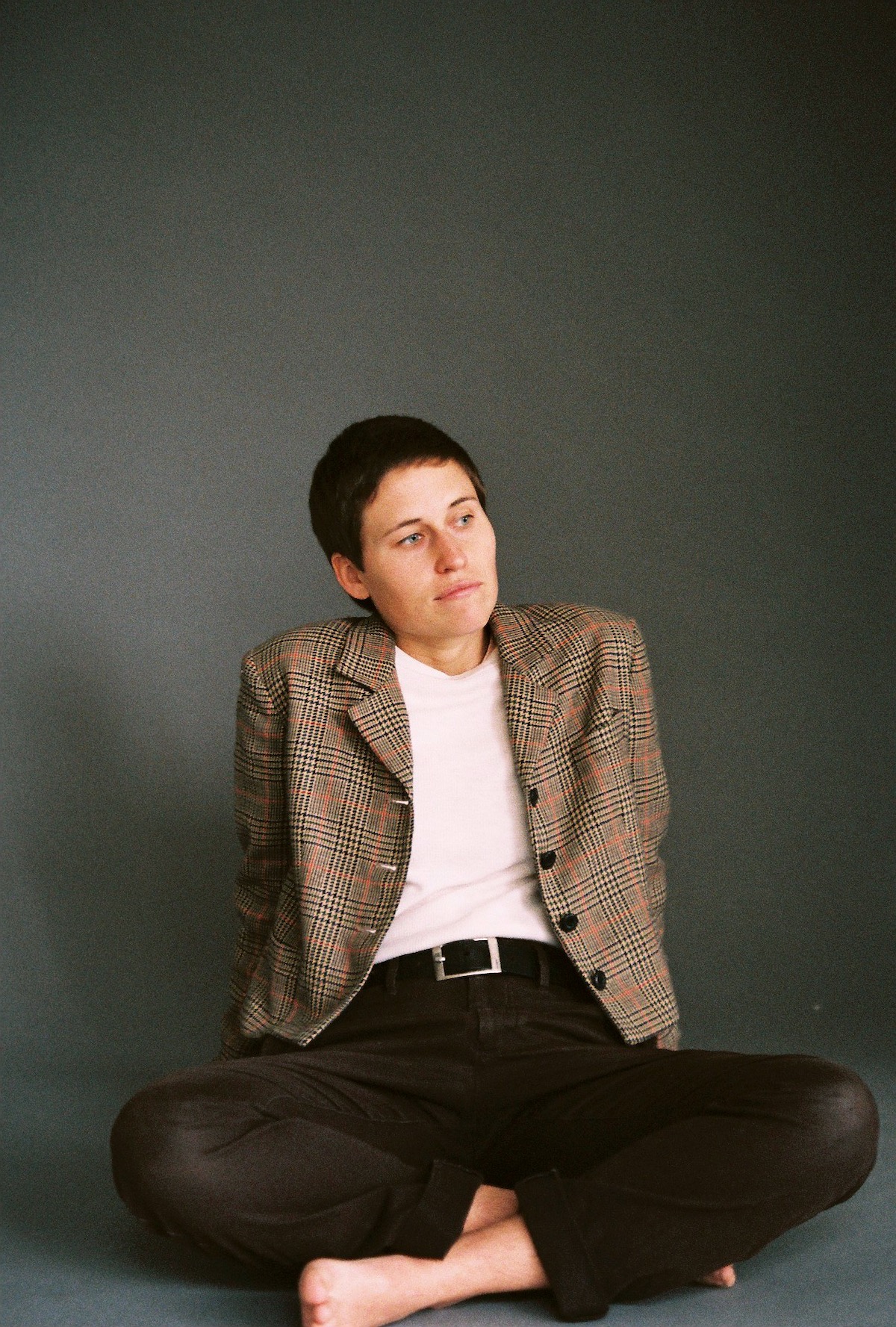 While best felt in full, Grew Inside the Water does have its share of standouts. The title track and lead single "Society's a Mansion" are early favorites full of feeling, a wealth of dynamics, and melody; later on, the song "Dark Storm" captures the artist at a tender, beautiful moment of truth, and the penultimate "Dancing on the Sun" proves an utterly spellbinding sendoff full of majestic, earnest harmony.
Where is my sight I cannot seem to find it
The way I walk I do not recognize it
It was all easier, it was all easier
Do I need help
Well I cannot afford it.
So I just go on punching walls
I'm solving it, I'm solving it.
It's like I'm running from a dark storm
Like I'm running from a dark storm
Am I ever gonna get home
Am I ever gonna get home
– "Dark Storm," Mimi Gilbert
---
Gilbert singles out "Ireland Song" as a personal highlight. "Of the entire album, I would have to say that 'Ireland Song' contains my favorite lyrics. It was one of those songs that I was waiting to write for years. I had this thing stuck in my chest that I had no idea how to express. When this song came along it felt like a messenger hand delivering my answer. This song reminded me who I am at the bottom of it all while encouraging me to embrace change."
Yet whichever track ultimately connects – whether it's one of the more pop-friendly, high-energy singles, a more muted track like "Statistically Speaking," or a dramatic and heavy offering like "Losing Your Mind – Mimi Gilbert leaves a lasting impression on all who hear her art. Rather than leaving its listeners with a definitive, definable takeaway, Grew Inside the Water leaves us in the comfort of ourselves: To dwell in our own depths and embrace the vast array of emotion that runs from serenity to tension, turbulence, and chaos.
"I hope that people can listen to these songs and stories and can think of their own lives," Gilbert says. "I hope they can recall their own love and loss and feel the same kind of healing, validation, and strength in the songs that I myself felt when writing them."
Arriving at the tail end of a year full of turmoil, Grew Inside the Water is a stunning meditation on life.
It's cinematic, soulful, and an alluring engagement from start to finish. Experience the full record via our below stream, and peek inside Mimi Gilbert's Grew Inside the Water with Atwood Magazine as the singer/songwriter goes track-by-track through the music and lyrics of her debut album!
Grew Inside the Water is out now.
— —
Stream: 'Grew Inside the Water' – Mimi Gilbert
:: Inside Grew Inside the Water ::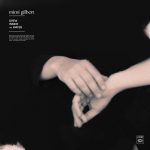 — —
Coffs Harbour
I originally wrote this tune as an instrumental when I was in Coffs Harbour, the little coastal Australian town. It sat collecting dust for about a year. It wasn't until my Coffs Harbour friend asked me to send the voice memo to her that I decided to try and put lyrics to what I was feeling that day and that year. It ended up being one of my favorites of the album.
Grew Inside the Water
I wrote the lyrics in an airplane and on the train from the Melbourne airport after getting back from an extended trip in the USA.  I could never quite put into words why it always felt so hard to leave my home. I remember writing the lyrics out and missing my stop by a long shot. It ended up taking my 3 hours to get home that day. The song was a painful one for me to write. It's about abandonment and trying to accept change, simply.
Society's a Mansion
I made my living from street performing for over 7 years. It is really how I was able to travel around so much. It shaped who I am. This song reflects on my favorite memories of playing on the street and traveling with my brother. It is also about viewing success differently than what the main stream world tells us it is. The success I see is in remaining curious like a child, seeing beauty in things untamed and wishing not to tame them.
Losing Your Mind
This one was hard to write. It's about the real life changing mental illness of schizophrenia. Someone dear in my life lives with this and I was attempting to write for her and her partner. A duet of sorts. I was attempting to speak to the purity and goodness of the heart of people with life changing mental illnesses, often entirely overlooked.
Statistically Speaking
This song was never intended to be on the album. I wrote it while sad and lying in on the floor of my bedroom the night before going into start recording the album in Ventura, California. At the time, it felt (and was) impulsive to ad it so last minute. But once I tried playing it on piano, it felt like the right thing to do.
Dark Storm
It is ultimately about or for those us who struggle with our mental health, and the process of finding stillness in the moment. It was inspired after talking to a friend about punching holes in walls. We were laughing about it on the phone because I have punched a number of holes in my parents wall growing up. I don't do that anymore thank goodness. I took up running.
Taught to Build Walls
I recorded this song in Ventura, CA with my dear bandmates in the room, who you can hear laughing at the start.  This song was always meant to be sad, but when I got together with my band to arrange it, they said "Mimi,  whether you like or not, it has a groove." I wrote it when the USA leadership rhetoric of building a wall between us and Mexico, among other things, had many people excited like children hungry for candy. It made me so sad to see such thirst for walls, in general.
Ireland Song
This was one of those lucky songs that felt like a gift to me more than anyone else. It's exactly what I needed to hear  n that moment of my life when writing it. We were playing a house show tour in Europe and Ireland then. When I finally, after a few months of travelling, had a private day to sit and write this song just came out. I very thankful for it, it's one of my favorites.
Dancing in the Sun
This is oldest song on the album. I wrote this song 6 years ago, dedicating it to the fellow weirdo's, the strange, fringe, beautiful, queer, traveling, homeless people I met everyday while busking in Wellington, New Zealand. This song is an anthem to say to myself and anyone who has ever been deemed as shameful or not good enough, that indeed they/we are the children of the earth and we are the ones dancing in the sun.
When You Rise
I wrote this for a friend while I was far away from them. I just had a feeling they weren't doing okay. It was my way of trying to send some light. This one is hopefully encouragement for people to hold onto life in their darkest hours. You are loved and needed here.
— —
— — — —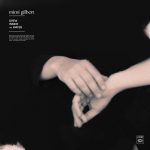 ? © 2020
:: Stream Mimi Gilbert ::
---