A poignant and utterly moving indie folk wonderland, 'Only Son of the Falling Snow' EP invites listeners to join Bear's Den on a reflective journey through winter's warmth and depth.
Stream: 'Only Son of the Falling Snow' – Bear's Den
---
Mere months after the release of their third album, British duo Bear's Den have returned with a musical jacket to wear in this cold winter weather. Released December 6, 2019, the three-track Only Son of the Falling Snow EP invites listeners to join Bear's Den's Andrew Davie and Kev Jones on a reflective journey through winter's warmth and depth. The beauty of the season mixes with Christmastime's complex emotional circuitry to present a haunting, poignant, and utterly moving wonderland of sound rife with honesty, vulnerability, and nuanced folk flavor.
I went home
And I stood in the garden looking on
At where my dog used to reside
And I started thinking about your eyes
Deep water
I walk in and I cook
with my mother once more
And she'll peel the onion
And she'll ask me why I never call?
Why my pride only arrives before I fall?
Oh, the man that I was
And the boy that I have become
I wanna run
Just like the times
before and the times before
I wanna run
Down that ancient corridor
And you'll say…
"Where do you go wandering?
Where do you go?
Where do you go wandering?"
Well I am the only son of the falling snow
Bear's Den have been an Atwood Magazine favorite for some years now, and for good reason: The band's songs, ranging from the heartbreaking tearjerker "Above the Clouds of Pompeii" to the urgent "Red Earth & Pouring Rain" and the nuanced, deeply intimate "Hiding Bottles," showcase provocative storytelling and powerful lyricism within a range of folk and rock ingenuity.
Bear's Den's smart, catchy, soul-bearing songs make them a must-have artist for lovers of folk and musical storytelling alike.
2014's Islands, 2016's Red Earth & Pouring Rain, and 2019's So that you might hear me each exemplify the band's dedication to their music and commitment to personal and musical growth — a quality that continues to ring true in Only Son of the Falling Snow's latest three tracks, "Only Son of the Falling Snow," "The Star of Bethnal Green," and "Longhope."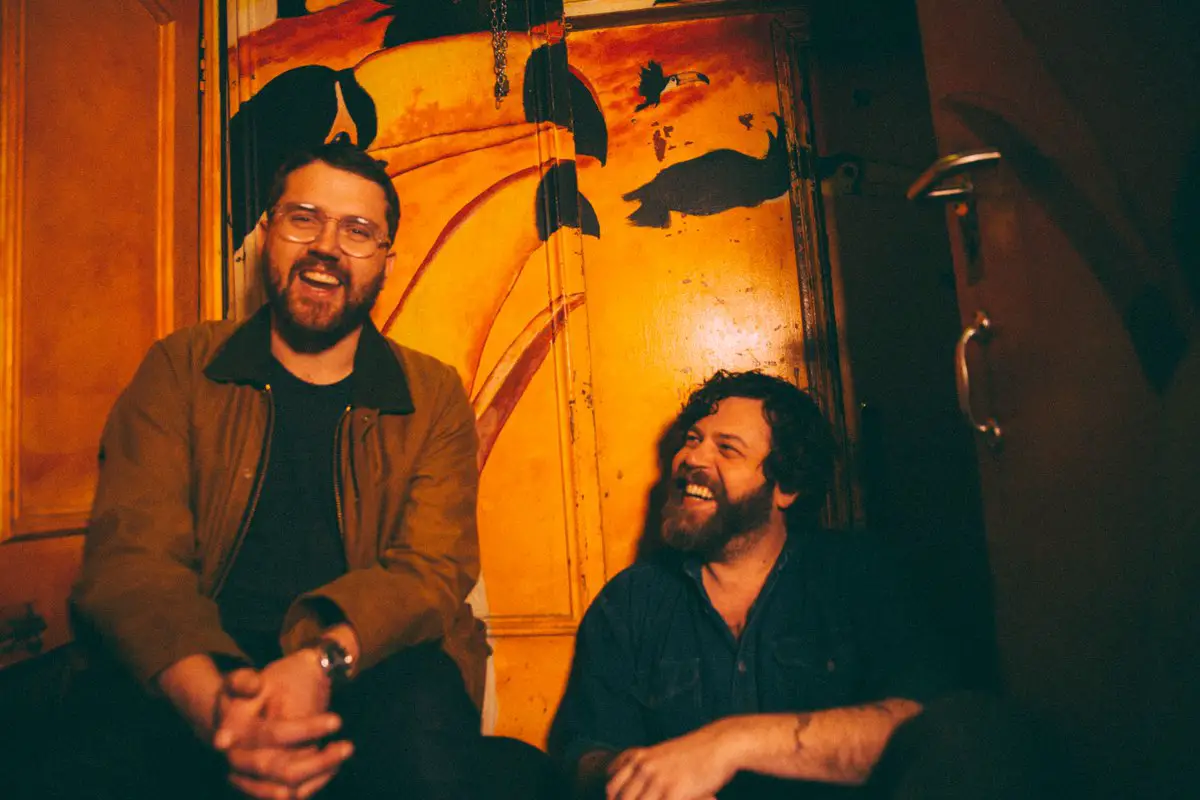 Bear's Den previewed their new EP in late October with the release of the title track, a Simon & Garfunkel-esque number that grows from an acoustic guitar-and-vocals track into a gorgeous array of piano, lilting French horn, and more. A reflective waterfall of sentimentality and sincerity, the track helps to set the somber, light, and serious tone that permeates this short but impactful record.
Speaking of the new music, Bear's Den lead singer and songwriter Andrew Davie explained, "We wanted to make an EP that felt intimate, nostalgic and felt united by the theme of Winter."
"It was a chance between albums for us to work on and explore something more musically sparse and lyrically reflective, working with our longtime friend, collaborator, and producer Ian Grimble. The EP is a collection of songs united by a sense of what Winter means to us: In all its beauty, sadness, stillness, and its ability to transform and bring things back to life."
Davie cites two influential texts for the EP's songs. The first is an excerpt from Charles Dickens' A Christmas Carol: "…and by-and-by they had a song, about a lost child travelling in the snow…" The second is an excerpt from Ali Smith's Winter: "…but who was the child lost in the song? Where was the child going? Why was the child out in the snow at all? Was the child really cold? And would the child have been as lost if it was Summer or Spring or Autumn, or was that child more lost because it was Winter?" Images and emotions of both of these quotes can be felt in the title track as we wander our way through the white, snowy corridors of family and memory; all the while, Bear's Den wrap us in an intimate tapestry that feels like it's straight out of Davie's diary:
When I get home
I'll throw my arms around my sister
And let her know that
"I'm sorry I missed your birthday"
And I know that you raised me and all
But we both watched that wine glass fall
Oh, the man that I was
And the boy that I have become
I wanna run
Just like the times before and the times before
I wanna run
Down that ancient corridor
---
A piano ballad of sorts, "The Star of Bethnal Green" serves as a beautiful tribute to the season's spirit of renewal and transformation. The lyrics track someone at Christmas "watching a singer in a bar and feeling completely overwhelmed by both the performer and the performance, as if their entire life, identity, and purpose is revealed to them with each note of the song," per the band's messaging:
When I heard you sing
It felt like a christening
A baptism at the back of the bar
I fell under your spell
You sang my life so well
As your voice quivers with each line you deliver
I hear the orchestra as I stand in awe
I felt so close to the Lord
I've tried my whole life to ignore
The chorus seals a sense of rejuvenation, hope, and possibility as Davie sings, "But, Love, I'm alive, and maybe the Star of Bethnal Green could lead us back to Bethlehem. Lord, I have tried, and maybe the Star of Bethnal Green could lead us back to Bethlehem." Listening to this song doesn't necessarily evoke Christmas cheer, but that's not Bear's Den's intent; rather, what they've made in "The Star of Bethnal Green" is an anchor to life for all those struggling to see the light; its origins may come from winter's especially dark times, but its shine will carry through all year long.
Bear's Den recently collaborated with award-winning trans director, actor, and activist Jake Graf on a sobering music video for "The Star of Bethnal Green." Inspired by the story of the ghost of Christmas past and starring actors Colin David Jackson and Jordan Revell as the ghost character 'Angel,' Graf uses Bear's Den's stirring music as a platform to highlight "the current pandemic of violence against trans people around the world."
As a trans man who grew up without any positive representations to aspire to, I know how important it is that we start seeing more trans visibility in the mainstream media.
"We have seen more and more allies to the community standing up and being counted, but as our tiny trans community continues to be attacked and vilified we truly need all the support that we can get. In the last few years, trans murders have hit an all time high, with trans women in particular being targeted," Graf explains. "This film combines the magic of Christmas with the powerful and hopeful story of an older trans woman being guided towards living as her authentic self. Older LGBTQ people are so often overlooked in cinema and the media that it felt like an important choice to depict such a rarely seen character… We sincerely hope that the video will help open hearts and minds and make a life a little easier for trans people this holiday season."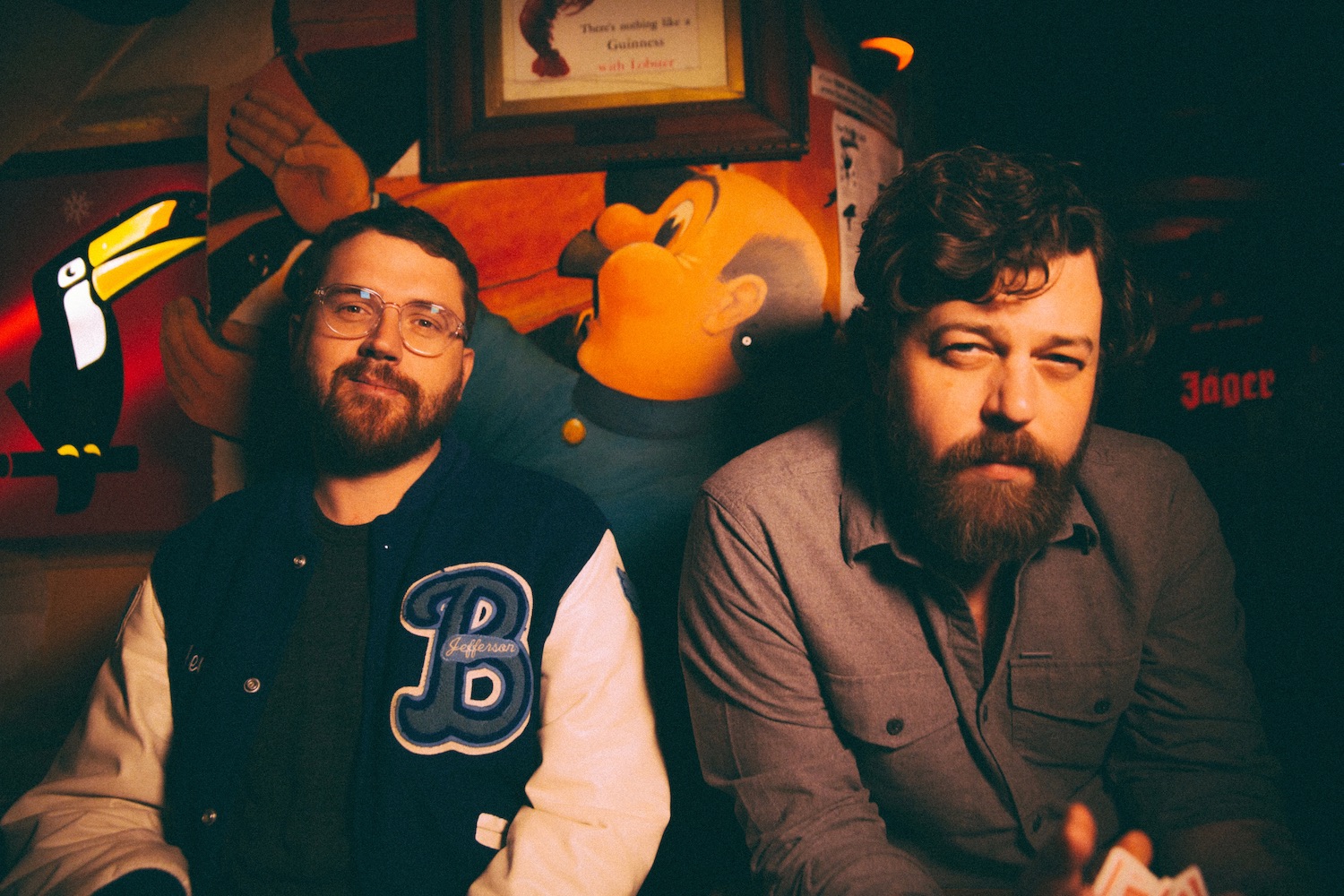 ---
Closing out Bear's Den's EP is the touching "Longhope," a heartwarming exhale of love and devotion ringing with sweet wintry tones:
Don't leave her hanging around,
she won't wait there forever
Has a cat got your tongue?
Are words locked in your lungs?
Just breathe in and breathe out
I think of you often but how can I soften these evergreens
From keeping their shade, though the snow falls today?
They'll reveal themselves tomorrow
My hands were shaking as we drove away
Your voice, it was more than a miracle
That night as we drove through the sleet and the snow
I think of all you've endured, please don't let us fold
Longhope, yeah, I'm coming home
Affixed with just a few more bells and whistles than its previous two counterparts, "Longhope" concludes on an uplifting note – leaving listeners with a sense of inspiration and wonder. Simple and elegant at once, it represents better than any other Bear's Den song the so-called 'magic' of the holiday season – a magic derived from those deeply human reflections on where we are in life, and who/what matter most to us – thoughts which seem to so intensely pervade this time of year. While Bear's Den do their fair share of inspiring throughout these three songs, "Longhope" features that final step of commitment; we can feel the love pouring out of Davie's chest as he sings the chorus again and again:
My hands were shaking as we drove away
Your voice, it was more than a miracle
I know I put you through sleet and through snow
But now we've endured, I won't let us fold
Ultimately, Only Son of the Falling Snow is the wintertime EP we didn't know we needed. Now that it's in our lives, it's a record we can cherish every time winter's blues try to get us down, and a record we can indulge in any time we want to reset – taking that one step back before going two steps forward. Once again, Bear's Den have taken our breath away.
Stream: 'Only Son of the Falling Snow' – Bear's Den
— —
— — — —
? © Sequoia Ziff
:: Stream Bear's Den ::
---