French composer Rilès scintillates through his new single "GOA," an effervescent trap number fit for a million different house parties across the globe (post-quarantine, of course).
Stream: "GOA" – Rilès
---
Rilès is a French-Algerian melodic rapper, producer, and dancer known for living outside of the music's genre-structured box.
He's an elastic composer that carries a "no days off" mantra exemplified by a yearlong stretch where he recorded one song per week for the entirety of 2016. After racking up millions of streams from various loose singles, the modern virtuoso broke globally with his 2019 album Welcome to the Jungle. The project is filled with emotive ballads and expeditious rapping across all sectors of the musical landscape-whether dancehall, trap, R&B, funk etc.
Each song Rilès puts out sounds like a different dimension from other planets in the galaxy. He can slither his way across skittish beats like "Myself N the Sea," or seductively sing through he smoke like a modern Louis Armstrong ("Marijuana"). I'd be surprised if he didn't surprise you. There's something for everyone.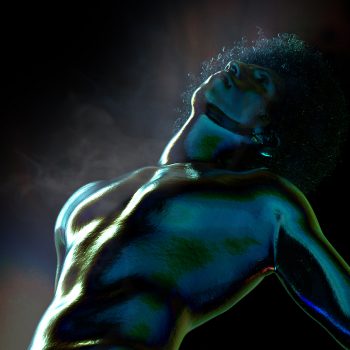 Atwood Magazine is proud to be premiering "GOA" (pronounced 'GWA'), Rilès' first single of 2020 (out June 19 via Republic Records). The artist's first song release since 2019's Welcome to the Jungle falls into its own category of genre-defying absorption. The track's frisky bass-line begs for a Dababy remix, and its trap influence only serves as a backbone for Rilès' effortless maneuvering. He'll transition between French and English (and brief Spanish) with a nonchalant ease of flipping a burger on your new George Foreman grill in the middle of a 90-degree beach day.
The echoing chorus illustrates a night scene at some kind of outdoor bar. I can picture a mid-movie party montage as Rilès croons in dreamy falsetto about where a girl should meet up with him (the Monte Carlo preferably). His flexing is familiar but shrewdly entertaining thanks to his ability to turn this minimalist beat into figurative home run derby. His voice itself has enough pizzaz to radiate through your mind as you're taking a night drive down the Las Vegas strip.
If my shit flops, I fix it with my friends
Jesus J'suis too too
Too busy to care about my language
And my passport just got extra days
His second verse is the standout moment of "GOA," the period where he's the most comfortable with his vocal range. He's blessed to be a part of something special and follows wherever the dopest sensation goes. "I was making music for fun to share a vibe other than something really lyrical or too romanticized or something that's too poetic," Rilès says of his vision for the song. "I just wanted to go with the vibe and the flow."
His insistence on pushing an image with no boundaries starts by leaving his comfort zone, particularly when it comes to the actual recording process. Rilès tells Atwood Magazine that learning how to make music in the U.S. was important for him because it marked his first time in a professional studio. "It was something that forced me out of my comfort zone, because I always made the music in my bedroom. It was foreign people and foreign advice and a foreign studio that really pushed me." Understanding the ins and outs of the process only furthered his already beneficial knowledge on his ceaseless craft. The cloudiness found within his most recent cut should not fool people. Rilès knows exactly what he's doing; empowering himself and his clique until self-actualization is acquired.
"GOA" is out June 19 via Republic Records. For now, stream it exclusively on Atwood Magazine!
— —
Stream: "GOA" – Rilès
— — — —
? © Elisa Parron
:: Stream Tommy Ashby ::
---