From playing demos at college parties to becoming one of the freshest alt-pop duos of today, BETWEEN FRIENDS' creative intuition will take them far. Here, the Hudson siblings talk Atwood Magazine through their new record, 'i like when you shine!'

Stream: 'tape 003' – BETWEEN FRIENDS
---
In 2018, BETWEEN FRIENDS released we just need some time together, which accumulated 87+ million streams solely on Spotify and solidified them as an up and coming alt-pop group. When any artist reaches millions of streams from their first project, there can be an unspoken pressure to follow up.
Over the last few years, Savannah and Brandon Hudson had time to absorb and reflect on that project and figure out what direction they would go next. They landed on an incredible sound that is current and true to themselves at this time in their lives. With that underlying pressure that may have been overlooked, the sibling duo are "thinking less and enjoying more."
In the era of streaming, there is intense demand for release after release. Savannah and Brandon took a step back and learned from their success and gave that period of music time to breathe. It can be easy to get trapped into creating the same thing, project after project, but BETWEEN FRIENDS stayed quiet over the years following their first EP. During lockdown last year, they buried themselves in the studio and started documenting their feelings about the last two years.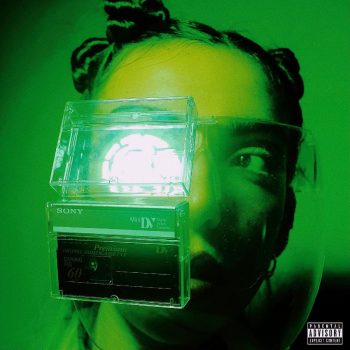 All of the tracks off their new album i like when you shine! (due out June 11th) were created within three months, compiling ideas from rediscovered demos, new sounds, and hidden easter egg samples. 15 out of the 25 tracks listed for the album have been released on 5-track mixtapes (tape 001, tape 002, tape 003) in February, March, and May, respectively.
The whole thing is made to be listened to as a whole body. It was honestly very tough chopping everything up into five-song EPs. It'll definitely make the most sense collectively, but we do enjoy the moods that come from each of the EPs.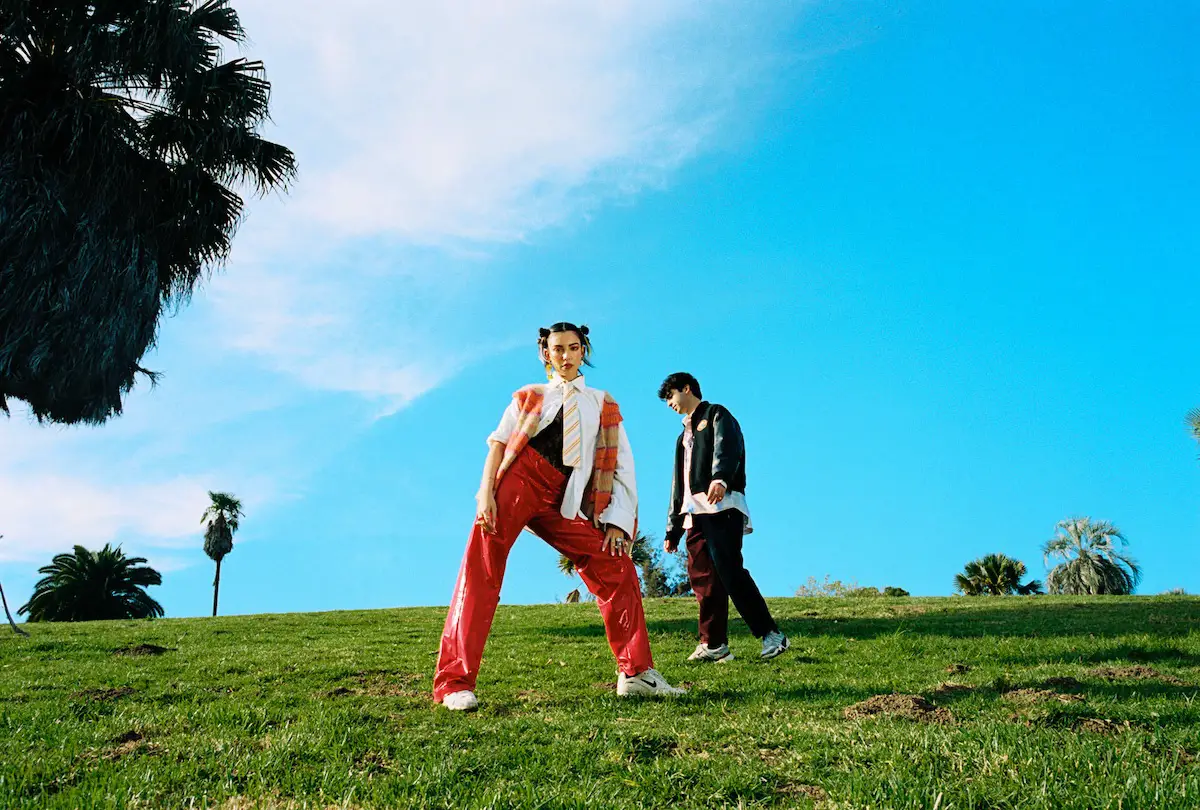 BETWEEN FRIENDS use their music outlet to pool all artistic mediums into one.
Their innovative knack for creating effortlessly cool alt-pop music is a result of their emphasis on maintaining creative freedom. Being true and present with themselves in each moment is at the forefront of their process. Having that built in trust as family also has its advantages comparatively to other groups.
That's one of the solid perks of being siblings: We've always been on the same page with our vision and we constantly push each other to get the best results.
Brandon and Savannah Hudson's fashion forward style and visual intuitiveness go hand in hand with their music. Being heavily inspired by visuals, they often turn to different digital or physical formats (movies, shows, books, etc) to bring a mood to life. Overseeing the majority of their visuals, they are brilliant creatives with every decision being purely authentic.
Atwood Magazine talked to BETWEEN FRIENDS about working as siblings, the reasons for staying off the radar after their initial success, and their mixtape i like when you shine!, out June 11, 2021!
A CONVERSATION WITH BETWEEN FRIENDS
Atwood Magazine: How did BETWEEN FRIENDS begin?
BETWEEN FRIENDS: BETWEEN FRIENDS started out as a blank folder we'd put music we were making into for fun. there was something extremely freeing about creating with no pressure, no rules. quickly it became our entire creative outlet. our whole lives we have been searching for the right canvas that could facilitate everything  we love about art, music, videos and expression and right away we knew BF was it.
What's it like being in a duo as siblings? How do you go about compromising when you have clashing ideas?
BETWEEN FRIENDS: honestly, we very rarely clash. that's one of the solid perks of being siblings. we've always been on the same page with our vision and we constantly push each other to get the best results. everyday is a new adventure for us creatively and we just always want to make stuff.
Do you think having an instant connection as family has helped you explore and grow into your music faster/easier than other groups?
BETWEEN FRIENDS: absolutely. we listen to the same music and share the same friend groups. everything is very collective and with that sort of lifestyle it's very easy for us to both throw our thoughts and experiences into our music simultaneously without butting heads.
Who are your influences? Who are your current favorites?
BETWEEN FRIENDS: we consume so much music on a daily basis. a perk of the streaming world. when we were making our mixtape our palette was so all over the place. we were listening to everything fromlo-fi beats to two-step, hip-hop, '90s rnb, garage, shoegaze, and of course pop music to tie it all together. i think we were more fascinated with genres than particular selects.
How would you describe your creative process working together?
BETWEEN FRIENDS: it's very different every time. we like to always keep things open and free flowing in the studio because sometimes intentions and standards block us up creatively. for us we just lock in and make whatever we are feeling that day. sometimes it'll all start from a beat, sometimes it'll be a song we write stripped back and then we take it to the computer. it all depends. when in the studio we are majorly inspired by visuals. we like to have movies on or we look at books / magazines. that's always a great way for us to attempt capturing a mood. we also take a lot of bike rides in between our work hours.
You're heavily involved in the making of your music. How would you describe each other's work ethic?
BETWEEN FRIENDS: it's very collective but we both trust each other a lot, that's definitely our main ingredient. there's a lot of admiration for one another and if we can impress each other creatively we know we are onto something.
Your 2018 EP, we just need some time together, amassed 87,000,000+ streams on Spotify alone. Because of your early success, did you feel pressure when working on the new music?
BETWEEN FRIENDS: there was definitely an underlying pressure that we never spoke about because we didn't want to limit ourselves. when your early work randomly reaches people all over, it's so easy to choke and try to repeat yourself. we had to take some time away from it all and really dissect and understand what it was that we wanted to do next. we settled on doing something that felt fully us right now. we wanted to try something new and exciting.
What was the writing timeframe for the mixtape tracks? Were you sitting on these songs before COVID began, or did this project emerge during the last year?
BETWEEN FRIENDS: the mixtape happened very quickly and sporadically. we were so frazzled during lockdown, not seeing anyone and staying inside 24/7. we started spending our days and nights locked in the studio reflecting on our past two years, documenting our experiences and feelings within new songs and old demos we found in hard drives. it became a sort of therapy and within 3 months we had completed what became 'i like when you shine!'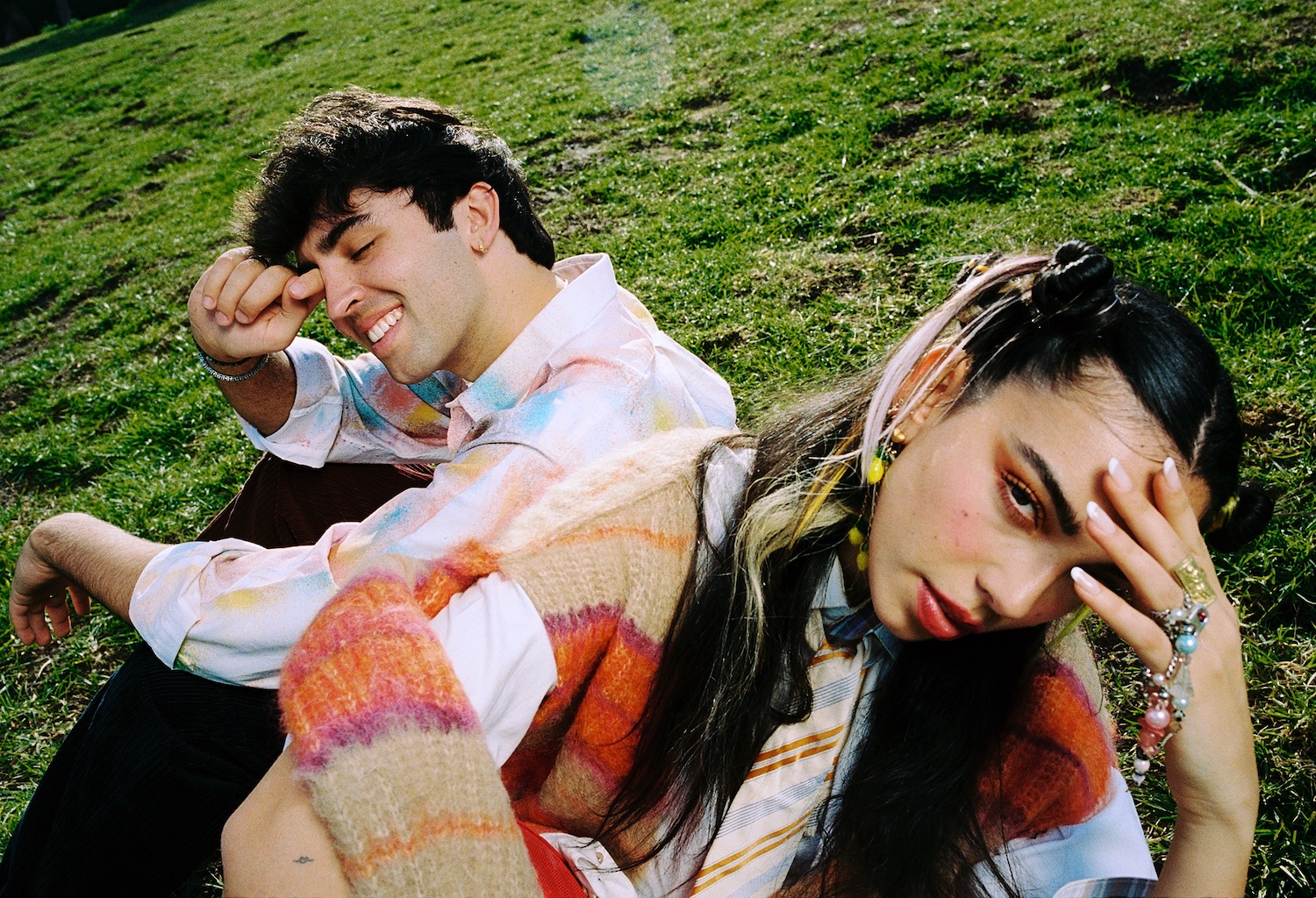 Besides a couple of songs, all three tapes were written and produced solely by both of you. Was this the effect of restrictions in the last year, or was it always part of the plan?
BETWEEN FRIENDS: our goal has always been to remain in house creatively. there was this sort of self doubt years ago that maybe what we were making at home didn't fit up to par with what the hit makers were doing. as we continued constantly making stuff that self doubt slowly disappeared and it became more about this project sounding original. we love the idea of delivering a product that feels familiar but sounds 100% us.
In terms of production and overall sound, I find the tapes to be more alt/left of center, versus the 2018 EP being heavily pop-influenced. The tapes have more of an experimental sound and interesting samples that enhance the listening experience. How did you land on your current sound?
BETWEEN FRIENDS: it was all just about being true to ourselves and cutting up moments and pieces of our lives and splicing them into our sound. we want everything to feel personal and there is nothing more personal to us than moments. our studio has also grown a bit with new and old gear scattered everywhere. we love manipulating sounds and dialing things in.
Do you experiment with recording everyday sounds on a phone/device and load them into your DAW to make samples that are unique for your music? Have you built up your own sample packs that you pick from when working on certain songs?
BETWEEN FRIENDS: most definitely. we carry around a field recorder and are almost always using our voice memo app. it's kinda like taking a picture, you can connect on an experience and transport to that moment of nostalgia.
Can you point out some of your favorite subtle sounds/samples you have intermixed into your latest projects?
BETWEEN FRIENDS: there are several voice notes of friends laughing and speaking throughout the tape. in ae86 we sampled a car blinker and used that as a hi hat, there's also some engine noises used as risers of some sort. every time i would record Sav in the studio, there would always be takes where she would say something after and i loved chopping those up and scattering them around. there's a moment at the end of lonely where she says 'that's the part' and i felt that heavy. i don't know it's hard to pick, there are tons of easter eggs scattered around.
I want to focus on tape 003 for a bit. On "video games" I think it was interesting on your part to very low-key feature the sound of a '90s-ish TV static/high pitched buzz. From the very start of the song, I kind of heard the sound of a boxed-shaped TV being turned on. Or am I completely off with what I'm hearing?
BETWEEN FRIENDS: yeah you nailed that. it kind of washes over the whole song creating this static feeling. almost like you're listening through a Panasonic.
When I first saw "tremolo" on the tracklist, I was curious to hear how you would interpret that concept. As a cellist myself, I immediately think of how I would play tremolo on a string instrument. Did you take into account the technical music definition when writing this song? In other words, you reference "it's a tremolo, make my heart beat fast," referencing the definition of what the word means: Rapid repeating of a note. Where did the inspiration for "tremolo" come from?
BETWEEN FRIENDS: the concept came from a dinner conversation. we were discussing heart beat fluctuations and we used a tremolo as an example. we were working on the instrumental for the song and for some reason that idea came back up and we locked it in.
From start to finish, how long did it take to complete tape 001, tape 002, and tape 003? How did you decide what songs were going to go on each tape? Were they made in chronological order like how they were released?
BETWEEN FRIENDS: It took about 3 months to complete the whole production of the mixtape. we were moving super fast, it was like a creative bender. the whole thing is made to be listened to as a whole body. it was honestly very tough chopping everything up into 5 song EPs. it'll definitely make the most sense collectively, but we do enjoy the moods that come from each of the EPs.
Has your production process changed with the formation of the three-part mixtape?
BETWEEN FRIENDS: we are thinking less and enjoying more. that was our priority.
What place or environment do you feel most inspired in?
BETWEEN FRIENDS: definitely in our studio space. we have had so much fun in this room. it holds a special place in our hearts.
Do you pitch each other ideas or do you start playing and experimenting until an idea begins to formulate?
BETWEEN FRIENDS: A little bit of both actually. sometimes we will make something on our own and pitch it to each other but for the most part we create on the fly. it never really stops or starts, it just kind of happens.
Although music is obviously an art form that you both are accustomed to and comfortable with, do you identify with music the most? Do you have another art/creative medium that you identify with as well?
BETWEEN FRIENDS: we love creating our visuals. that's been a big part of our process. when we make a song we almost always imagine what it looks like.
Have you had any significant mentors since you began pursuing music?
BETWEEN FRIENDS: So many. Over the years we have been so fortunate to share the room with some incredible people. when you encounter incredible talent, absorbing and listening is the best thing to do. we are also incredibly inspired by our friends and the people around us. when we first started BETWEEN FRIENDS, we would test our music out incognito at college parties. slipping in demos through the aux. that was like a mentoring session in a way. when we'd see people react we knew the song was a go.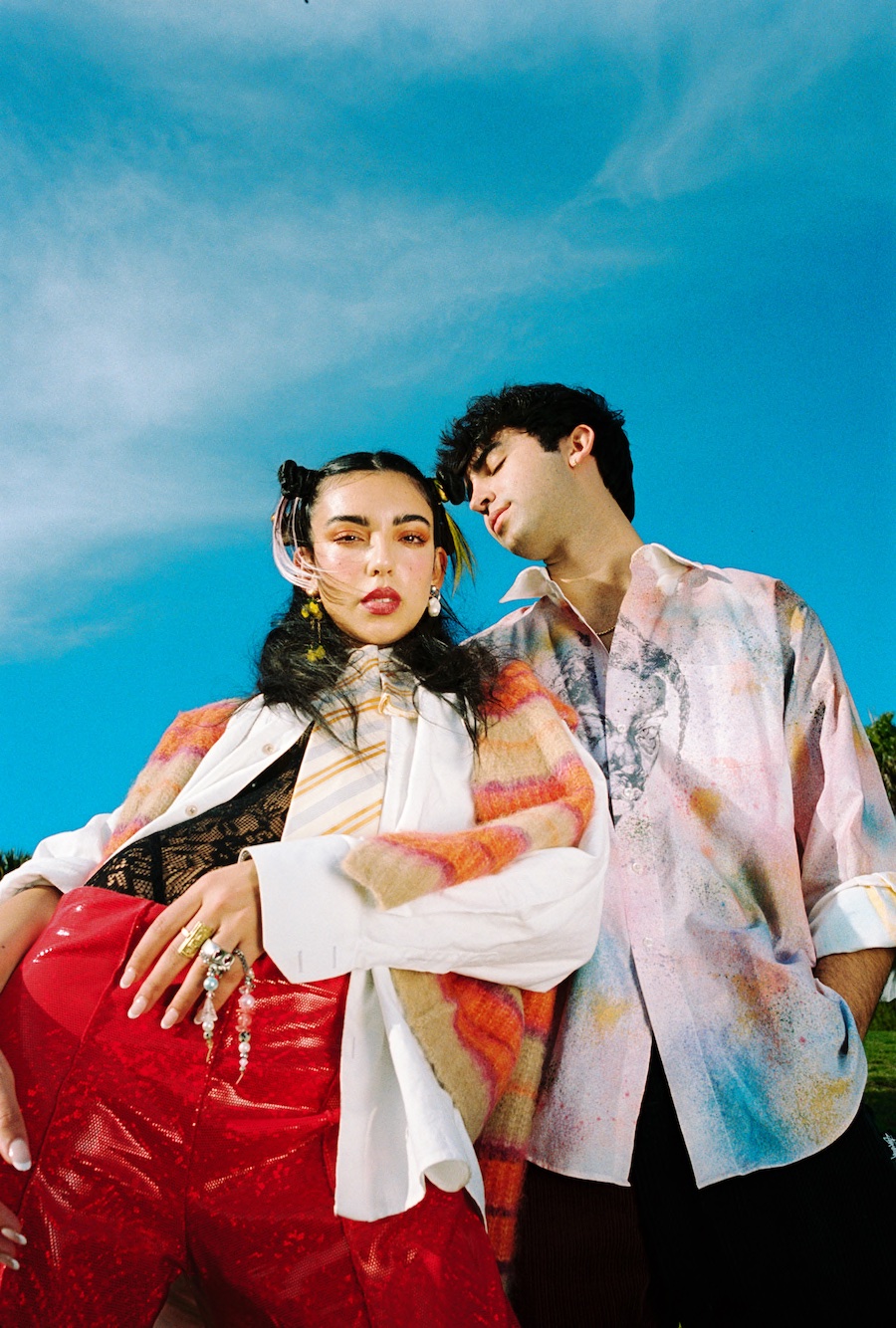 What would say is fundamental to the role of an artist in society?
BETWEEN FRIENDS: be yourself and try to do the most.
As of today, what are you most proud of?
BETWEEN FRIENDS: finishing our mixtape. it kinda felt like the end of summer vacation when we did.
What are you looking forward to most this year?
BETWEEN FRIENDS: listening to music with friends and going on adventures.
— —
— — — —
? © Elizabeth Miranda
:: Stream Between Friends ::
---