With her debut album 'I Can't Let Go' fresh on the scene earlier this month, the multi-talented Suki Waterhouse is defining her sound, turning her dreams into a reality (seriously), and gearing up to tour with Father John Misty.
Stream: 'I Can't Let Go' – Suki Waterhouse
---
If I was to show you the back of my diary pages… I always write down what I hope will happen as if it's already happened.
Once upon a time, the biggest stage Suki Waterhouse appeared on was at a high school assembly, singing a cover of Stereophonics' classic, "Maybe Tomorrow." A jump cut (or perhaps a movie montage) later, and the singer-songwriter, actress, model – and Atwood Magazine 2022 Artist to Watch – finds herself on the cusp of stardom.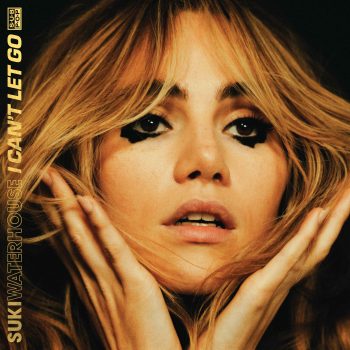 The Sub Pop signee just released an emotionally rich album of 10 genre-bending, swaying and lilting tracks that call to mind the haze of southern California and the dimly lit jazz clubs of London, tinged with lyrical and sonic imagery that at once evokes Lana Del Rey and Waxahatchee.
I Can't Let Go has been years in the making, encapsulating tales of relationships both fraught and beautiful,
turning the past decade-plus of Waterhouse's life into a shimmering kaleidoscope of old Polaroids and memories both long-gone and ever-present.
Waterhouse had released singles with consistency dating back to 2016, but the album marks a turning point and a full chapter in her life, she tells Atwood Magazine via Zoom on a sunny February Los Angeles day.
---
She's also stayed plenty busy modeling and acting while releasing music in years past, but songwriting charts a new course forward for Waterhouse. She says the new LP is "such a stake in the ground."
She's able to gain catharsis and a sense of healing from putting these tracks out into the world, she says.
That peace and healing extends  particularly to the Lana Del Rey-tinged highlight "Melrose Meltdown" (Waterhouse fittingly croons, "I believe in old-fashioned things" and "Nobody ever breaks up, we just break down" as she ruminates on a past relationship).
Deep horrible blues
Watching you work the room
There's a frequency of trouble
In the car to Malibu
I'll be crying on your milk-white sheets
Hoping one day we're married
In a house you'll build around me
I guess I believe
I believe in old-fashioned things
Imagining us
But the longer I stay, I can see you
What's happening? What's happening?
Welcome to my Melrose meltdown
Nobody ever breaks up, we just break down
We really fucked it up in diamonds and drugstores
That's what we came for
And when you get it, you got what you need
---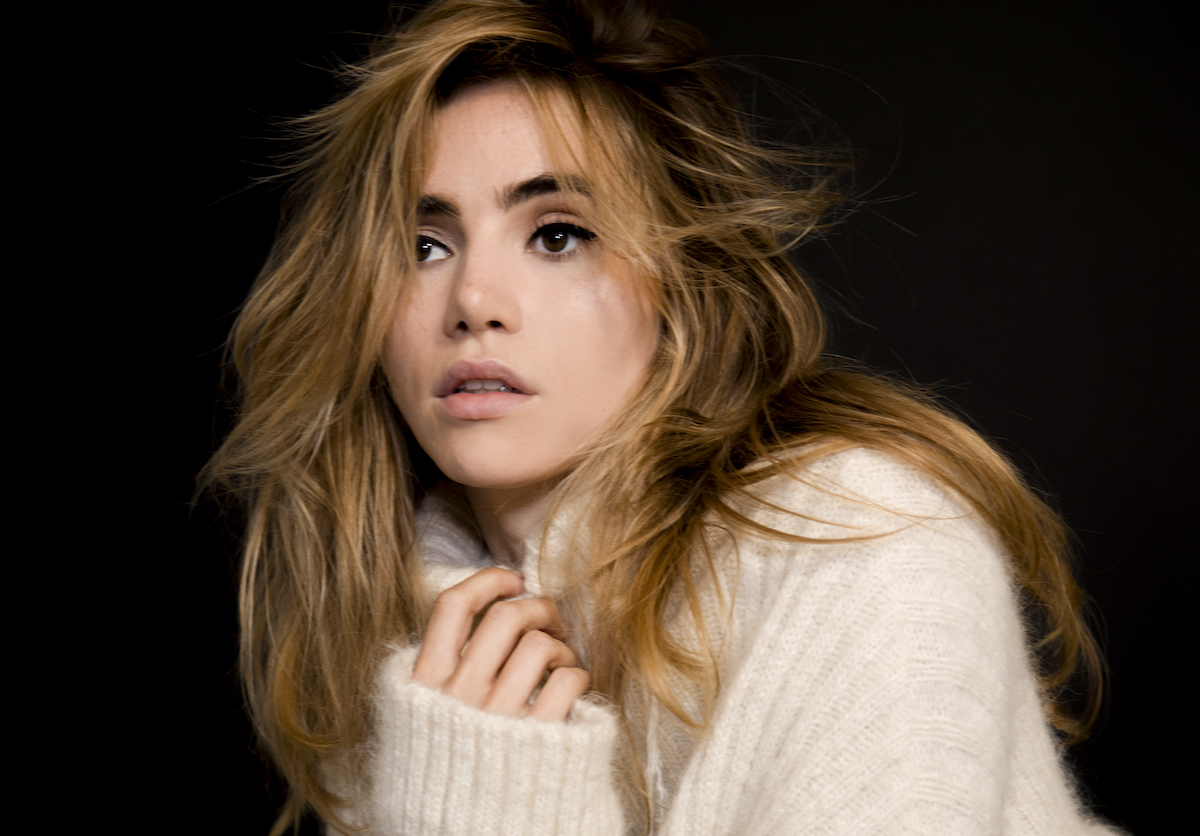 "It doesn't really become about you, after a while," she says of revisiting the past through songwriting and singing. "It's also about finding a bliss within the good and the bad, (and) finding some kind of way that you've found some kind of peace within yourself."
Waterhouse was inspired to continue putting pen to paper – and to hone in on a signature sound – through her friendship with Dave Sitek, famously of TV On The Radio. His eclectic influence left its mark on Waterhouse's work. In past years honing her craft, she'd written with a wide cast of characters, but hadn't quite found a driving influence.
It was a trip to famed Texas recording outpost Sonic Ranch with Sitek pre-pandemic that helped Waterhouse unlock even more of that creativity, working on demos, building bonfires and writing songs.
It was only a matter of time before she connected – via Sitek – with the producer of her debut LP, Brad Cook (you've heard his production work on albums by Hiss Golden Messenger and The War on Drugs).
Sitek had previously recorded with Cook via The Neverly Boys.
It was one song in particular by Hiss Golden Messenger – "Cat's Eye Blue" – that had echoes of what Waterhouse wanted in her album, including "gentle pushes" and "drenched strings."
---
It's… about finding a bliss within the good and the bad, and finding some kind of way that you've found some kind of peace within yourself.
Even without ever having met Cook before recording with him, Waterhouse felt things would work out – even if the recording process was delayed by the pandemic.
But the journey to getting the record out into the world wasn't quite that simple once it was complete, either. Waterhouse didn't have a label deal, and was ruminating on self-releasing it before landing with Sub Pop.
The multi-hyphenate Waterhouse kept the faith, though – it was right down there in her diary all along.
"If I was to show you the back of my diary pages…I always write down what I hope will happen as if it's already happened," Waterhouse says of yearning to sign with an outstanding record label.
Does she feel any pressure signing to a legendary label like the long-running Pacific Northwest stalwarts? Not exactly – gratitude is in no short supply.
"It's such an amazing surprise and joy," Waterhouse says. "It's a new, exciting thing and it's incredibly thrilling to me."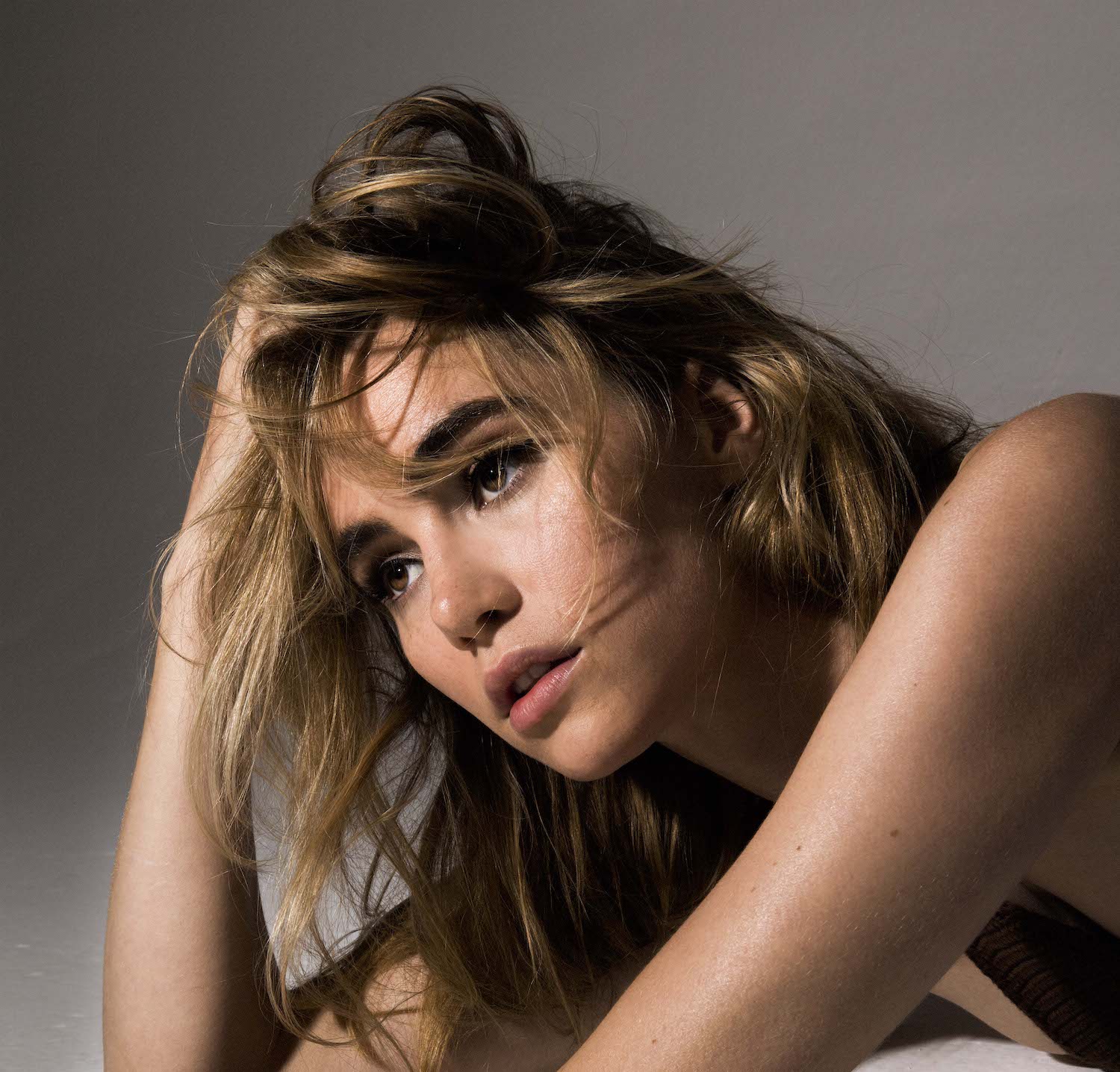 The thrills, twists and turns aren't in short supply, either – last fall, Waterhouse took the stage at two illustrious festivals (Atlanta rock hotspot Shaky Knees and the eclectic BottleRock Napa Valley), playing to the biggest crowds she'd ever seen – a long way from a high school assembly.
"You're going out there and you've not done this before at all," Waterhouse says with a laugh. She's got plenty of support in her corner: She's backed by an all-female band and gearing up for her biggest tour yet.
The tour in question? A cross-country jaunt supporting Father John Misty, one that essentially marks the most Waterhouse has seen of America. Stops include some of the country's biggest venues: Try Red Rocks amphitheatre and Radio City Music Hall on for size, among others.
Bigger crowds present even bigger opportunities for Waterhouse, who's ready to lean fully into the art of live performance.
"You can see this thing outside yourself and view it as an observer, and not just within yourself," she says of taking the stage and delivering intensely personal tracks off I Can't Let Go.
God, you got the blackest eyes
Look here all you want
I smoke out your darkest side
Can't turn water into wine
Never asked you to
So is it your place or mine?
I didn't know you'd be up in here breathing
Saturday, but in your Sunday best
I'm okay with history repeating
Tell me I'm the one you can't forget
Back in hell, at least I'm comfortable
Need your body when my fire's cold
Hand to heart, I'm gonna stay faithful
To the devil I know, the devil I know
---
To chart her path forward and harness inspiration, Waterhouse relies on a strong web of powerful influences: The always-great Sharon Van Etten, the Lucinda Williams song "Fruits of my Labour," and rock-steady singer-songwriters like Aimee Mann.
The work ethic and consistency of those artists is a source of power for Waterhouse, and she says she actually wrote a new song in the days before she spoke with Atwood.
Her first album was years in the making, leaving behind no shortage of ideas to draw from the next time around, she says.
For now, space and perspective are key as Waterhouse embarks on a new journey.
"I always feel like the dust will have to settle a little bit. There's so many things or ideas that didn't make it into this one that I've had for five or six years," she says.
She has no plans to slow down anytime soon – not unlike a sunlit coastal drive that so much of her debut album evokes. Moving at a constant clip, as it turns out, brings Waterhouse a kind of tranquility.
"My peaceful place is when I'm doing so much that I'm kind of burnt out – but that feels nice to me. If I can be doing everything I love the most, and I'm exhausted by it, it's like my happy place."
In the months ahead, it seems Waterhouse will have no shortage of happy adventures, or her own version of peaceful moments, out on the road ahead.
— —
— — — —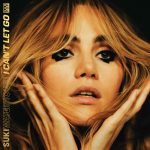 ? © Dana Trippe
:: Stream Suki Waterhouse ::
---