An intimate coming-of-age reckoning ripe with passion and stirring poetry, Lucy Francesca Dron's sophomore EP 'Leftovers' is a record of transition and transformation: A raw outpouring of feverish emotion and uninhibited jazz-tinged indie rock.
Stream: "Liquid Numbing Pain" – Lucy Francesca Dron
---
A raw outpouring of feverish emotion and uninhibited jazz-tinged indie rock hits the ears as Lucy Francesca Dron's sophomore EP gets underway. An intimate coming-of-age reckoning ripe with passion and stirring poetry, Leftovers is a record of transition and transformation: Of growing pains and hard-earned lessons conveyed through epic overhauls and soft, tender upheavals. Embrace both vulnerability and her own inner strength, Dron emerges as a thrilling, fresh voice on the Brisbane scene.
I never thought I would see today
And I thought that you loved me
I never asked you to stay
I only asked you to tell me
but instead you walked her way
while still saying you loved me
and then you left me with the blame
you said you were trying to escape from me
well I do feel your pain
I made you go away
but why couldn't you tell me
and I am sorry that we couldn't change
this love made me deranged
and that made you go her way
– "Liquid Numbing Pain," – Lucy Francesca Dron
Independently released June 4, 2021, Leftovers is an exciting introduction to radiant new artist. Following her recent singles "Questions," "Take It From Me," "What Is Next?" and "Liquid Numbing Pain," Lucy Francesca Dron's five-track debut showcases the Brisbane-based singer/songwriter's sweetly mesmerizing musical voice – one that incorporates indie rock, psychedelia and jazz, lo-fi folk, and more to make songs that feel subtle, yet cinematic; sweeping, and strong.
"These are all songs that I wrote from the ages of 18-20, which was a very transitional and emotionally turbulent time of my life," Dron tells Atwood Magazine. "I have been sitting on these songs for a while and I got to the point in 2020, where I just decided to take a risk, pick a studio and time and go record them. To me, this EP captures my experience of transitioning from a teenager to a young adult."
"I really wanted the tracks to sound high quality and professional," she explains. "I had ideas of other instrumentations and musical ideas that I wanted, but once actually getting into the studio and working with my band and producer, even more ideas formed and original ones transformed. It was scary but exciting, allowing my music to transform in the moment and learning from Steve Kempnich (the producer I was working with) and trusting his input on what ideas work and how they can sometimes be adjusted slightly to suit the song even more."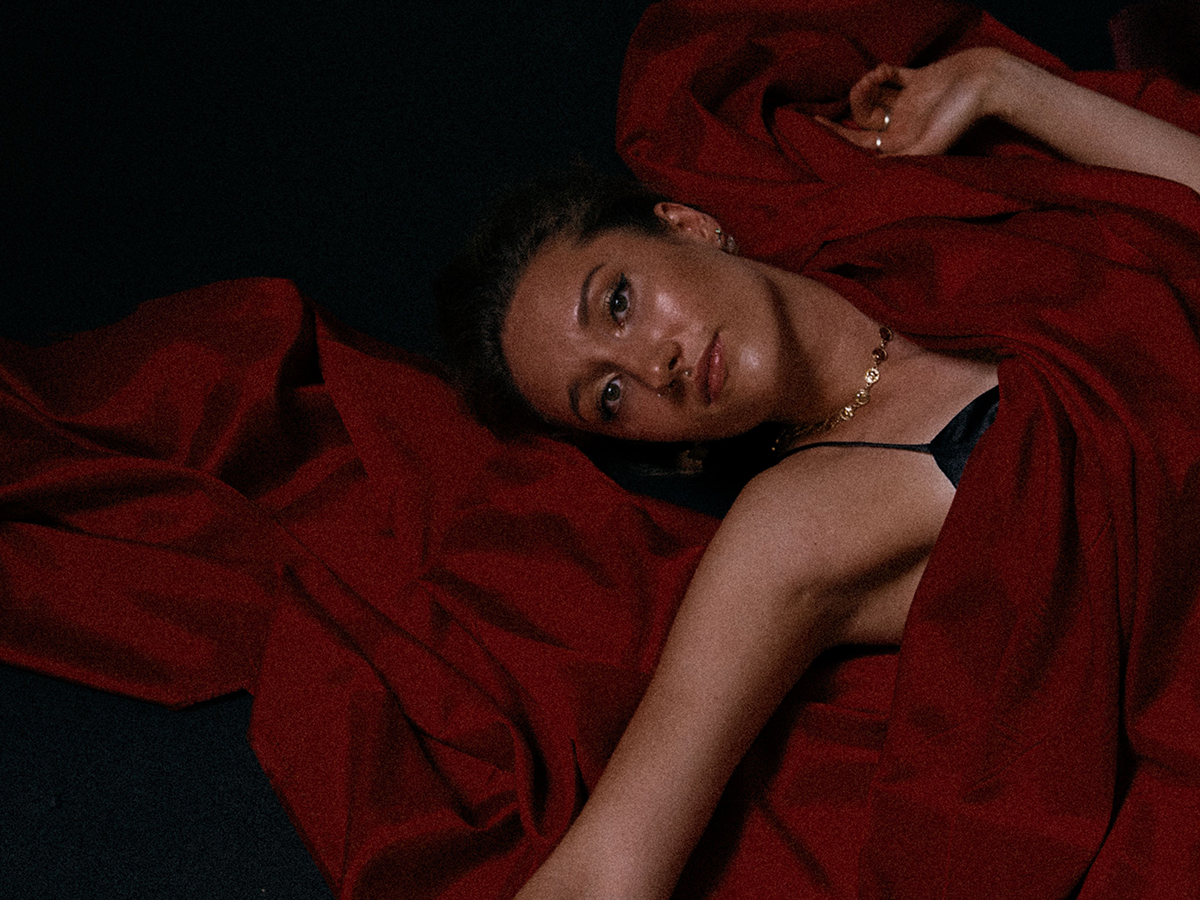 For Dron, the title Leftovers is as literal as it is metaphorical; these are the songs that didn't fit elsewhere, yet somehow came together in a perfect marriage of sound and style.
"I have a bunch of album concepts prepared and when I was writing out each song in my journal and placing them under their albums, these five tracks didn't fit into what I had imagined, but I still loved the songs. On the other page, I wrote the track names down and put LEFTOVERS at the top then I thought, "Why not just record that as an EP to start and call it 'Leftovers'?"
Perhaps its only fitting that Dron's career would take off with an EP of seemingly scattered moments; while she thinks otherwise, in actuality, the record plays exceptionally smoothly and cohesively from start to finish, whilst Dron's emotions rise and fall with ruthless tenacity, grace, and verve.
"Leftovers is like a musical journal of my experience transitioning from a teenager to a young adult," the artist says. "Each song represents a piece of the journey and they explore themes of curiosity, anxiety, love, heartbreak and acceptance. I think each track sounds completely different and has completely different song structures and styles. This captures who I am as an artist, because I don't feel my sound has a genre and is constantly changing as I change and grow."
The EP opens with the visceral, overdriven "What Is Next?" – a defiant, churning exploration of life's bumps and the unexpected obstacles that weigh us down. Her voice evokes pain and passion while she embraces an inevitable inner and outer turmoil.
---
From there, Dron treats listeners to waves of warmth and cool washes of dramatic energy. "Mirrors" feels like a smooth, sweetly alluring lullaby in comparison to the opening track, whereas the EP's penultimate song, "Liquid Numbing Pain," epitomizes the slow-burn rise from a whisper to a roar. A vulnerable, stunning self-reflection, confessional, and confrontation all in one, it also happens to be Dron's personal favorite.
"'Liquid Numbing Pain' has always been my baby," she says. "I spent the most time on this track and had very strong visions on how I wanted it to sound. It really evolved me as an artist working that hard on getting it to that point and learning how to communicate and work together with my producer to create what I was hearing in my head.  I feel with my music I could never have a  finished product and keep working on it forever, but I feel very happy with this track as I pushed it as far as I could to get it to sound how I want.  I also knew when to stop and accept  I had done as much as I possibly could and that's been a really relieving lesson I've come to understand from recording this EP."
but I walk again each day
finding things that control me
I'll maybe drink again today
liquid words, liquid numbing pain
to replace the things
you would say
I'll drink again today
and I would be lying if I didn't say
it feels pretty fucking great
I dance and I run away
but I know that this shit will never stay
it's just liquid numbing pain
and there is always tomorrow day
Meanwhile, Dron cites the hushed lines in "Mirrors" as some of her lyrical highlights – "when I say, 'The truth is written within ourselves but we don't read,'" she remarks. "I think this is true because sometimes we deep down know what we feel or want but it gets clouded by emotions and other things so we ignore it and don't listen to ourselves."
---
Whether she enchants, hypnotizes, or lights a fire within, Lucy Francesca Dron has emerged full of spirited drive and uncompromising fortitude. She has a clear vision for her music, and her EP now opens a world of possibility.
"I want people to be inspired musically, and I hope anyone who has been through or is going through anything I am expressing in these tracks can find a safe space to feel those things while listening to the songs, because feeling is healing," Dron shares.
"To me, I have grown an insane amount as a musician and person by bringing these songs from my head to a record. Recording is a very time and place thing, and it's really magical capturing that moment in time and then releasing the tracks; it's almost like having babies! You put all this work into getting them to be as amazing as possible, but also finding the balance in just letting them be what they are, and then you release them into the world, let go, and hope for the best!"
Experience the full record via our below stream, and peek inside Lucy Francesca Dron's Leftovers EP with Atwood Magazine as the artist goes track-by-track through the music and lyrics of her new release!
Leftovers is out now!
— —
Stream: 'Leftovers' – Lucy Francesca Dron
:: Inside Leftovers ::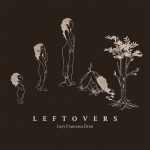 — —
What Is Next
What is Next is about entering a new phase of life and the confusion of navigating new experiences and pitfalls. It was written at a time when I felt I was falling into darkness in my late teens.
Mirrors
Mirrors is a song about social anxiety and feeling frozen in certain situations. It reflects heightened emotions and explores the fear of social interactions.
Take It From Me
Take it From Me is the heart of the Leftovers EP. The combination of anxiety, loss, love and curiosity is packed into one song and contains the main themes explored in the other tracks of the EP.
Liquid Numbing Pain
Liquid Numbing Pain – if Take it From Me is the heart of the EP, then this track represents the EP's heart breaking. This track is a raw and honest retelling of my own experience of intense heartbreak and loss.
Epilogue
Epilogue is the final track of the EP and expresses the idea of acceptance. Accepting endings, new beginnings and transforming.
— —
— — — —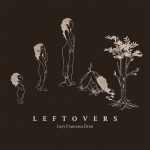 ? © Finn Mullen
:: Stream Lucy Francesca Dron ::
---