Chinese singer Lay reconfigures the traditional and the contemporary in fourth album, 'LIT'. 
by guest writer Divya Godbole
Stream: '莲 (LIT)' – Lay
---
Zhang Yixing, better known by his stage name Lay, conquered China's QQ Music Chart in May with the release of his fourth full length album, LIT. Named after the Mandarin word for lotus — lian hua — Lit is an assertion of musical identity and a shirking off of hate. By twisting and recapturing the sarcastic nickname of White Lotus — denoting a seemingly innocent person hiding a dark side — given to him by critics, Lay exalts the Lotus' ability to bloom even in inhospitable conditions.
Released in two parts, the album shares its name with the title track. "Lit" the song anchors the album to a metanarrative that Lay wishes to spin. Like the album, it is a dichotomy – a product of two halves – but it is by no means half-baked. After sustained success with EDM, R&B, and hip-hop fare, Lit ushers in a musicality previously unexplored in Mandopop.
Fusion is an overused nominative that does not do justice to the visual and auditory feast that Lit is. While all music tends to be polysemic, how did Lay land on this particular flavor for his album? One does not have to look far for context. Having been appointed as the publicity ambassador for the Changsha Communist Youth League in 2016 and staying out of active Exo schedules in Korea, Lay's career in entertainment is not disjointed from Chinese policy and politics. It would be naïve to assume that this would not be the case with his music as well.
Despite being part of Exo, one of the most successful K-pop acts, Lay has created a niche for himself as a soloist in China. His cutting-edge experiments with Mandopop have culminated in Lit. The Mandopop scene is notoriously self-sufficient: Much like J-pop, a large domestic market has not pushed Mandopop artists to push boundaries and appeal to international fans.
See-sawing between traditional Chinese music and modern pop has created a new genre altogether in Lit.
With this album, Lay breaks the mold in two ways. He transcends his aura cultivated in the K-pop industry—one that made him a bankable, predictable star—to plunge into the supposedly avant-garde. Lay also ambitiously attempts to elevate Mandopop from its conventions that favor EDM and help it embrace its heritage instead.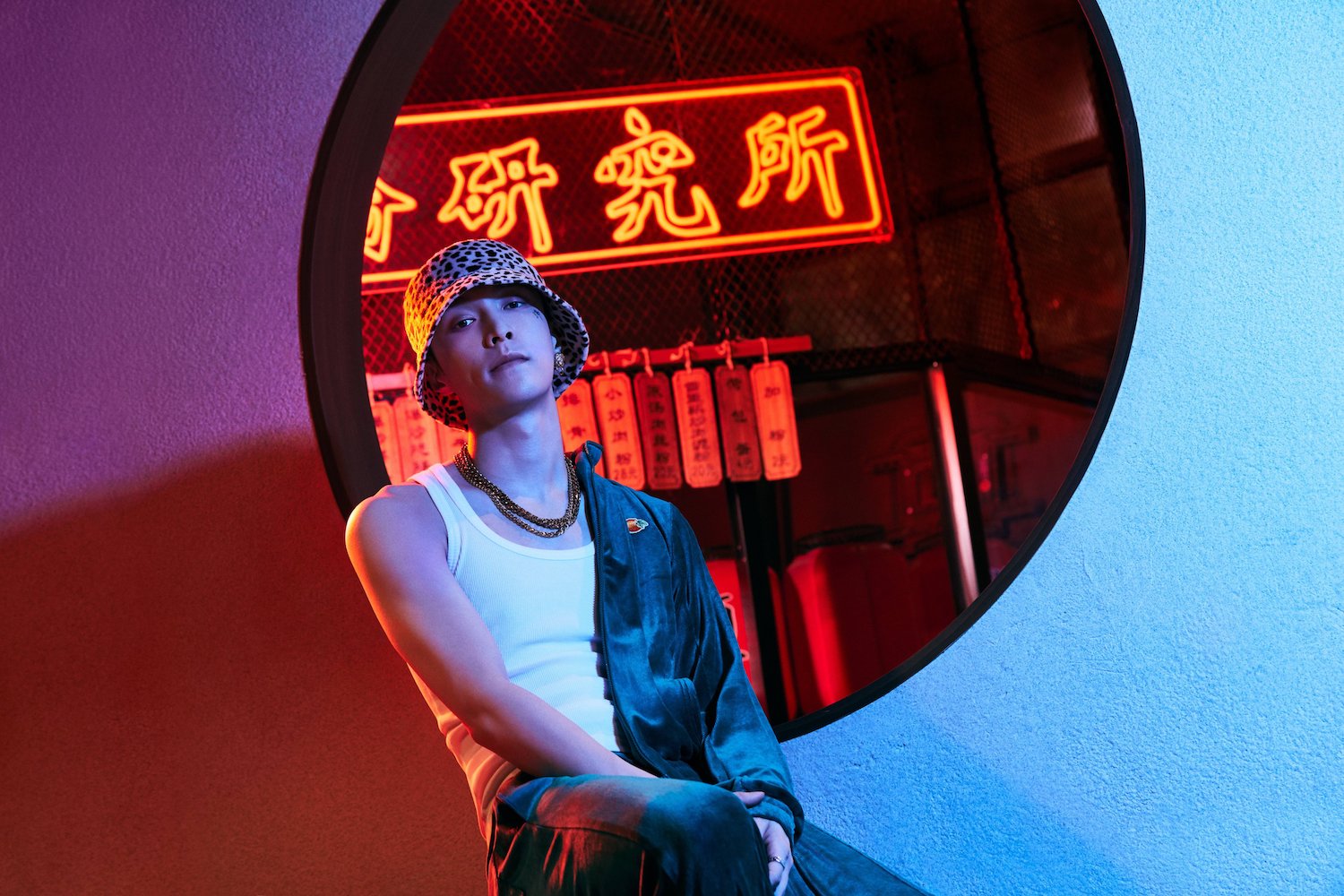 The Peking Opera is a flagstaff for the album as it is for "Lit" itself. Although Lit's studio version does not include the rich operatic opening, it retains the Peking Opera's noticeable meter. On the one hand, "Jade" (the second song on the tracklist) begins with a refrain typical to the opera Farewell My Concubine that it borrows heavily from and is also infused with lines from it in the last bridge. On the other, "Lit" has a more industrial bass line. The zither, a string instrument, plays with the registers to stabilize and hold up a rap segment that can only be called revolutionary: A heady start as this only promises better things to come and the listener is not disappointed. "Lit" is not overridden with classical Chinese instruments though. It only pays homage to the bygone era and weaves its essence into the midst of pop music staples such as a dance break and memorable spurts of descending bass lines.
The nonchalant rapping that dominates the song is as powerful in its meaning as it is in its rendition. "Lit" is replete with motifs that are a nod to Chinese culture and history and kingship is one of them. As Lay announces, "I am the king", he is not only invoking his place among the echelons of the Chinese entertainment industry but is also making a reference to the king from Farewell My Concubine. As the lotus thrives in adversity so does the king from the story go on living when all is lost. Lit cannot be digested independently of Jade since they form a couplet – of the king and the concubine respectively.
Duality is a happy constant throughout the song. Balancing between the traditional and the contemporary finally alters both to present the listener with a sensorium that is familiar yet opaque.
In an interview with Papermag, Lay says that he purposively included Chinese percussion, the zither, and Hulusi (a kind of flute) in Lit. These organic sounds are accompanied by synthetic beats. The sparse but resounding percussion samples keep the momentum of a song that is a series of bursts- of lyrics and instrumentals. Unlike Lay's previous work, Lit is not meant to be played in a club. Instead, it aspires to inspire. It is simultaneously a trip down memory lane and a peek into a technocratic revolution in music that we are at the cusp of.
"Lit" is about music, but not only music. It is a jamboree of visuality, an extravagance that promises it will 'take China to the world', as the song candidly claims. Lay sheds the disparate labels attached to him such as dancer, singer, or producer to emerge as a consolidated performer. The theatrical experience of Lay's Lit lies in the music accompanying elaborate sets, styling, movements, and lyrics in its music video.
---
On-location shooting at the Hengdian World Studios—the largest film studio in the world—reveals the production scale of Lit's music video. Hengdian is also a variable in Lay's vision of what his title track, and by association, album is meant to signify. Modernised hanfus, long hair with undercuts, and a massive CGI dragon keep the undercurrent of modernism alive in a project that only feigns to be traditional.
As Lay intersperses between Mandarin and English when he chooses to remain steadfast in his dream of persevering even through "rough roads" and rumors, it dawns upon the listener that it is the meaning of his music that binds the yin and yang of Lit. Distinctions between tradition and modernity are united under the banner of Lay's personal ambition. Lit is a triumphant celebration of individual and collective identity that removes all doubt that music is indeed Lay's arena.
— —
— —
Divya Godbole is a postgraduate student who tries to escape existence through K-pop, Bollywood music, and the occasional British band (read: Rolling Stones). She loves to travel, write, and nap when she finds the time. Catch up on Instagram.
— — — —
? © 2020
:: Stream Lay ::
---