Late Nite Laundry frontman Ari Lindo shares his softer, tender side on his sweetly stirring solo debut 'Cost of Giving,' an intimate indie folk record of stillness, solitude, self-reflection and self-discovery.
Stream: "Chances" – Ari Lindo
---
"Past the point of no return, don't forget the lesson learned, when it comes for your neck and you take a step back," Ari Lindo sings at the start of his debut album. A sense of helplessness and surrender surrounds the singer/songwriter as he reflects on a relationship's fast-approaching end date; "Did I have a choice? Have I lost my voice?" he ponders into the darkness. "We're drawn into a world we know, to be alone as distance unfolds." Lindo's lyrics are undeniably poignant as he contemplates love and loss, and yet the saying "with every end comes a new beginning" has also never rung truer than it does here, at the start of his solo debut. The Late Nite Laundry frontman shares his softer, tender side on Cost of Giving, an intimate indie folk record of stillness, solitude, self-reflection and self-discovery.
Would you rather cut it off
Forget my face
What's done is lost
Can we still hold onto
The magic we knew
Did we have a chance
Limited romance
We're drawn into a world we know
To be alone as distance unfolds
A time well spent we turn the page
To make amends, are you still waiting
Independently released October 7, 2022, Cost of Giving is a contemplative immersion of warm and wistful folk wonder. With songs reflecting on relationships and romance, anxiety, impermanence, and our never-ending search for purpose, meaning, and comfort, the soothing eight-track record showcases another side to Ari Lindo's already multifaceted artistry: The Chicago-based guitarist and songwriter is well known for his work as the frontman of indie rock band Late Nite Laundry, as well as soul group The Devonns and Latin R&B project Lester Rey. All this alone makes for an eclectic and impressive resume.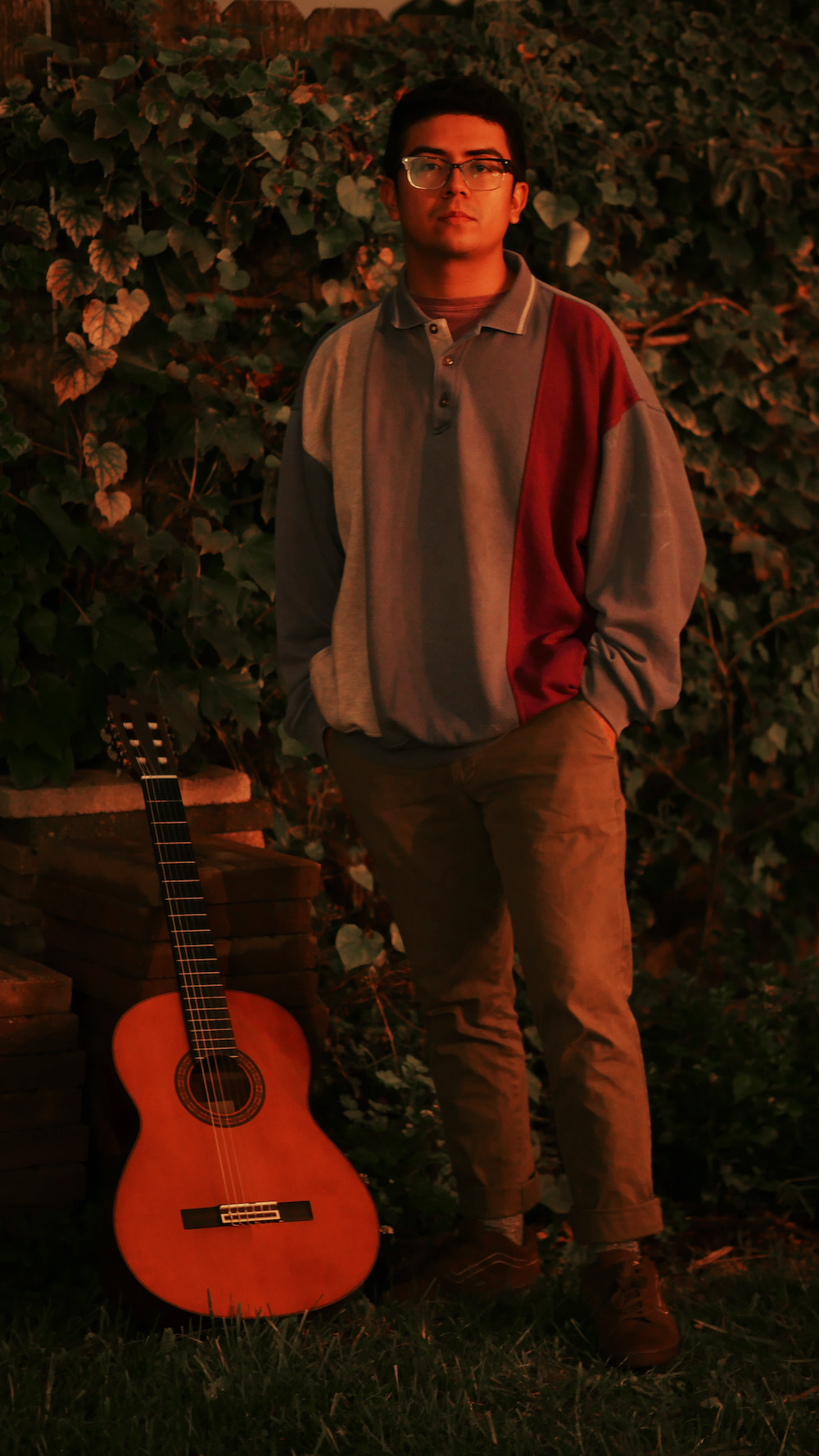 Still, never has Lindo himself felt this naked and present in his art.
"This record is a reflection on a turbulent and transformative period in my life, at a time when a relationship ended and the pandemic began," the singer/songwriter tells Atwood Magazine. "A time of solitude where I was not only dealing with the aftermath of a relationship but also building rebuilding my relationship with myself after overcoming some mental hurtles. I really wanted to convey the stripped down nature that these songs originally held when it was just me and my guitar. That vision changed when I added more instrumentation with the band, but for the better. All these new textures and colors gave lush new life and power behind these songs, like on 'Safety' with the pedal steel. That's why only two of these tracks are more stripped down."
I think it's a great introduction to the softer side of my songwriting. I try to embrace the theme of gentle power throughout this music and it was great to be able explore that — especially through my voice.
The album's name Cost of Giving is neither a song title nor a lyric, but its sentiment resonates deeply and its message can be felt throughout this record.
"We all hold limited energy and that's given to the people we care about in our lives," Lindo explains. "It's easy to give a lot away without asking for anything in return or leaving much for ourselves. 'Cost of Giving' in this case comes in the form of neglect of the self and lack of boundaries. Boundaries are a form of self-love that I had to learn through experience. The space that we hold for ourselves is just as important as the space we hold for others."
---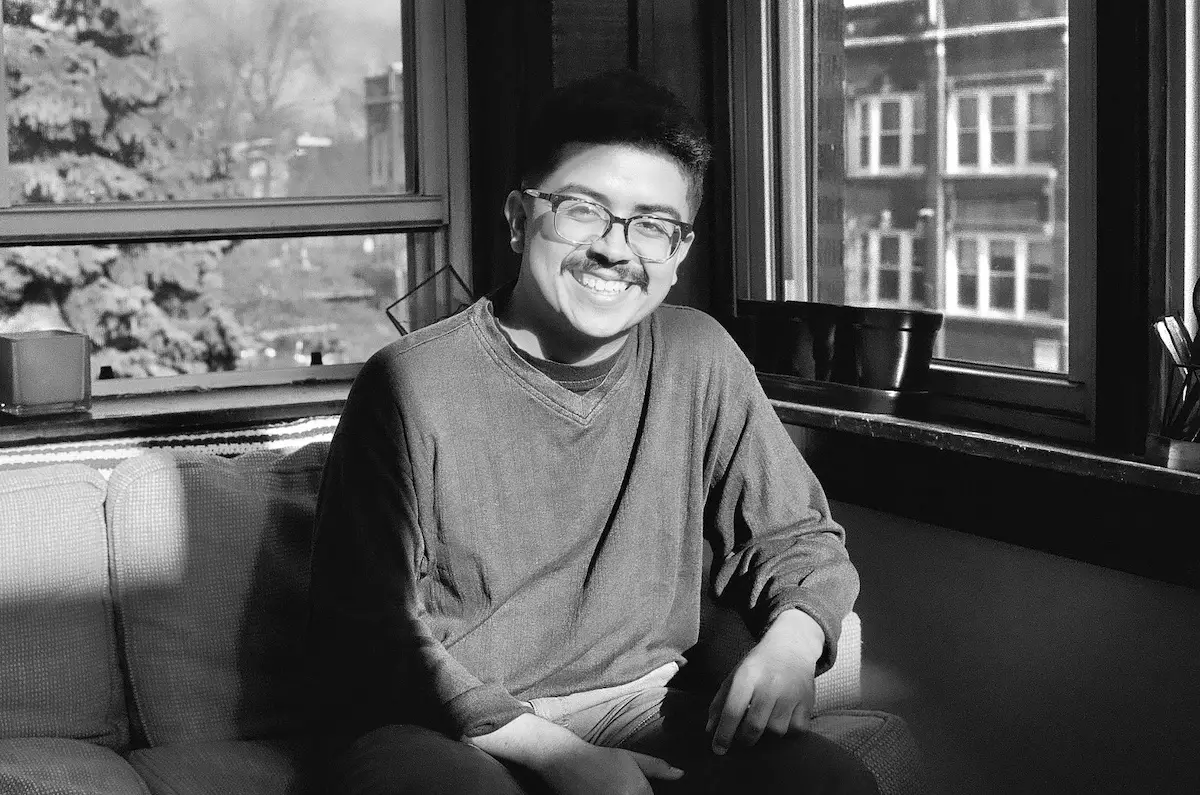 Highlights abound as Lindo shares his innermost self in song; whether it's the soft, easy, driving pulse of "Talk to Me," the colorful interplay between vocals and guitars in "Sheepskin Lady," or the smile-inducing charm of "After All," Cost of Giving sees the artist spilling himself in every way imaginable. Lindo allows his songs to drift and linger; he utilizes sweet finger-picking to the fullest extent; and he embraces stillness, both lyrically and sonically. Songs like "Sunlight," whose runtime is actually just over four minutes, feel as though they've been stretched out into the horizon over an eternity; here, Lindo blends an acoustic guitar and drums pattern with encroaching electric guitar feedback. The wash of sound builds until it overtakes the other instruments altogether, and all we're left with is a musical drone. This effect creates an opportunity for listeners to sink into the sound; to dwell in a moment of tranquility. Multiply that eight times, and you get one heck of a record. Lindo has, without a doubt, outdone himself here not only as a lyricist and a guitarist, but also as a sonic architect.
"'Safety' would have to be one of my favorites," he says, referencing the album's final track (which features fellow Chicagoan Max Subar). "I wrote the motif of the song, which happens at the beginning and middle of the tune, way back in high school. Everything else came much later. This song in particular has a powerful emotional arc leading to each chorus that manifested within the recording/production process in a way that I'm very happy with. I feel that the song accurately captures my voice the way I intended it to sound — earnest and gentle. The magic that really made it feel complete was the pedal steel part that Max Subar (recording and mixing engineer) put on the track. My younger self would've been proud to hear how this song evolved."
As a lyricist, Lindo is quick to reference the first verse of his song "Sheepskin Lady" "for the mental picture it creates":
Sheepskin Lady
How you made me
Dance and frolic like an alcoholic
A glass eyed fool
Jumpin in the deep end of a pool
Treading slowly barely floating
Reach your hand out but I fall flat
Right on my face
Sippin on a cigarette you smile
---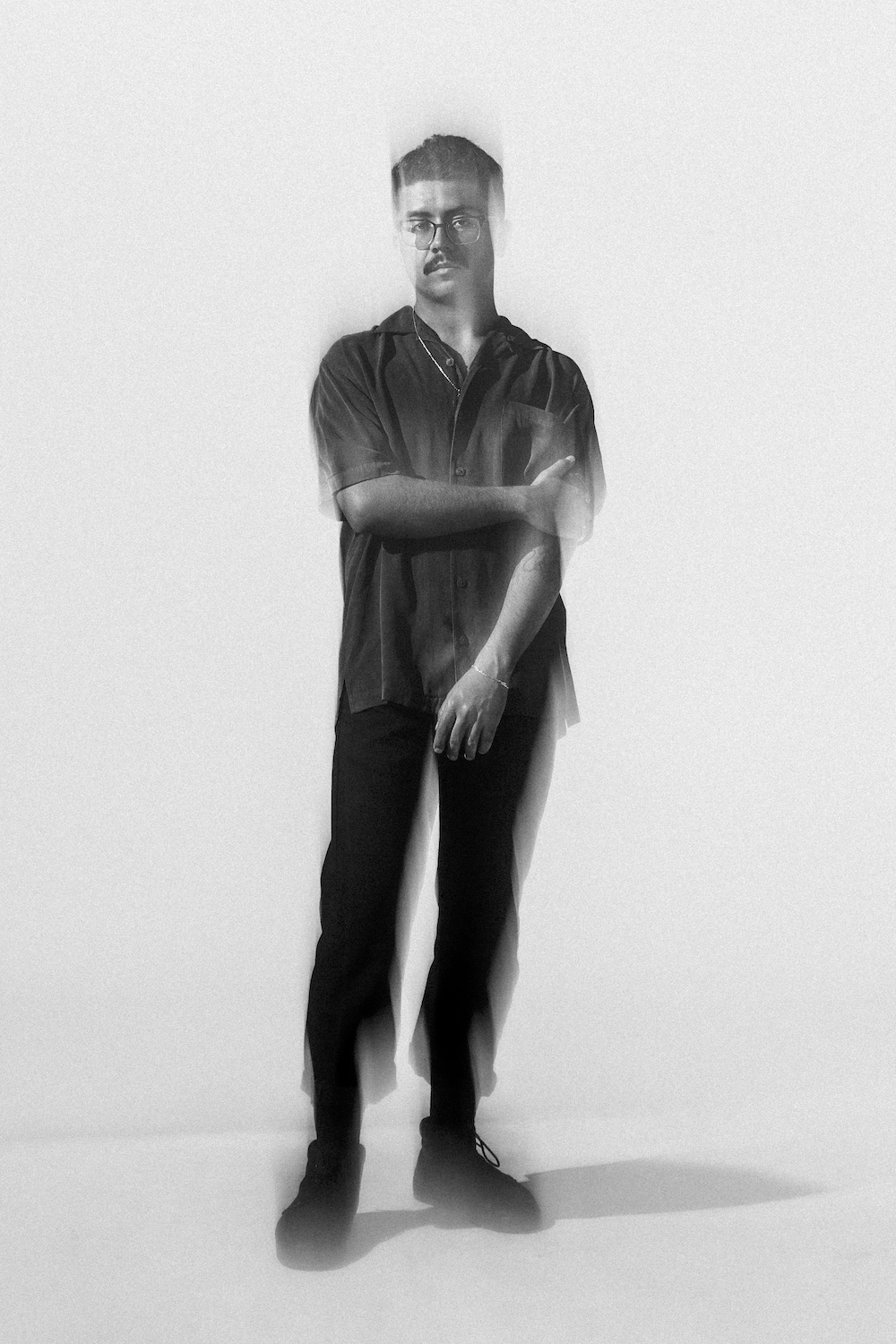 Lindo excels across his solo debut, both as a songwriter and as a storyteller. His pallet is soft and tender, yet full of melodic warmth and color. This is truly indie folk at its finest.
"I only hope that listeners can pull some sense of joy or warmth away from listening to these songs. That it can serve as some sort of comfort," Lindo shares. "Creating the album helped me to embrace stillness. Stillness within solitude and the moments in-between phases of change. It also gave me a newfound confidence in my voice that really came through in the recording process. This being my debut album holds a lot of weight for me. I'm proud that this could be the first look into who I truly am as a songwriter, knowing that this is only the beginning. The release of this project really validates a time of upheaval in my life that I can now look back on with gratitude."
Surely this is only the beginning of the "Ari Lindo" project in particular – and what a way to start things off! Experience the full record via our below stream, and peek inside Ari Lindo's Cost of Giving with Atwood Magazine as the singer/songwriter goes track-by-track through the music and lyrics of his debut solo album!
— —
Stream: 'Cost of Giving' – Ari Lindo
:: Inside Cost of Giving ::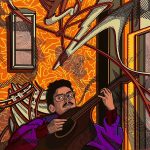 — —
Chances
"Chances" expresses a sense of helplessness when it comes to the limitations of intimacy. It looks back fondly on a precious bond that had an expiration date. The beginning of the end essentially and the realization that we'd run out of chances to make things work.
Traces
Traces touches on the process of healing afterwards. That true healing can only be done in solitude. I also express the difficulty I had with being able to finally let go. It was written to express the painful stillness of their absence but beauty in the traces and impact they've left upon my life.
Talk to Me
One of the oldest songs on the album. I wrote this when I was 20 (6 years ago now) while at my college dorm when most everyone left for Thanksgiving. I was dealing with the frustration of unspoken anxiety and fears amongst people I cared for. The song serves as an inspiration for them to air out their grievances and not feel the need to pretend that everything was okay.
Traveler
Traveler is about impermanence. How people travel in and out of your life and the important roles they play. How relationships can continue to linger and change despite distance and time. That space can be held for both uncertainty and gratitude. I wrote the lyrics at my friend's house in Michigan during the summer of 2020. I was sitting by the pool all day, swimming or writing in the shade.
Sheepskin
Sheepskin really tries to make you feel what being drunk on love is like. Euphoric and exciting but also dangerous and uneasy. The thrill of diving back into a situation that's intoxicating yet painful.
Sunlight
I remember writing this tune at the edge of my bed the same day I moved into my apartment in Uptown two years ago. Sunlight, like a lot of these tunes, talks about the transient nature of love. More importantly though, how it's vital to open yourself to good things when they do come around because like sunlight, they are bound to.
After All
A stripped down ditty that hopefully closes the door on a hopeless romantic episode. I was still in a place of false hope after the end of a relationship, playing things out in my head after hearing that they might be moving back to town. They didn't. Writing "After All" came easier than the rest. I was able to finish it within a couple days.
Safety
Like the name suggests, I want the listener to feel held with this song. To feel the comfort and security of being in the presence of another despite what troubles might be tearing you up inside. I remember writing the main motif for this song outside in the garage of my childhood home. I was sixteen at the time and it was very late so the garage was the only place I could play without waking my folks. The progression stuck with me through years until I flushed it into a full song about six years ago.
— —
— — — —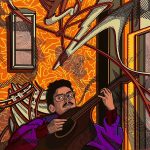 ? © Tom White
:: Stream Ari Lindo ::
---