This Black History Month, Atwood Magazine has invited artists to participate in a series of essays, interviews, reviews, poetry, playlists, and more features in recognition of, and out of respect for the symbolism and significance of this month.
---
Today, Nigerian born, Toronto based "afrobop" singer/songwriter Idris Lawal shares his eye-opening essay "On Police Brutality Across the World in 2020" as a part of Atwood Magazine's Black History Month series. A brilliantly unique artist with a refreshingly distinct sound, Idris Lawal takes as much inspiration from his own heritage as he does from cultures around the world: From afrobeat and soul to rap, jazz, hip-hop, highlife and more, Lawal's self-described "afrobop" sound updates and redefines the term "world music" for a modern and contemporary audience.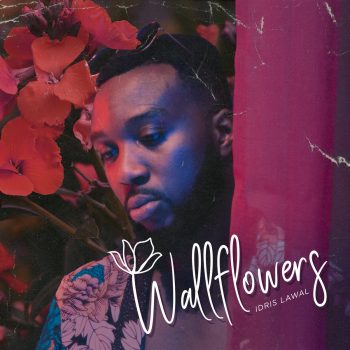 Lawal independently released his stunning debut EP Young, Black & Blue in June 2020. A beautifully diverse, intimate, and expansive record, this powerful introduction showcases the artist's vision and voice. "Young, Black & Blue is my life experience," Lawal shared upon his EP's release. "In a world that feels like it has been very slow to understand what it is to be Black – from the different shades of our beauty to the intricacies of our diverse cultures – I've been slowly finding my own balance between my roots, self and identity. Having lived in 4 countries across 3 different continents, I've been blessed to be exposed to so many different cultures. The values I've picked up as a result, as well as the constant reminder from family, friends & loved ones to never forget my roots is the reason I am the man I am today. At only 27 years old, I am young, unapologetically black & sometimes blue – but healing."
Lawal returned in December 2020 with the tender, aching new single "Wallflowers" – a dedication to all the boys and girls who fell victim to senseless police brutality in 2020. "I wrote it while thinking of them and times in my childhood when I was told to stay home by my mom because of fear of what may happen outside," Lawal says. Through smoky saxophone trills and Lawal's own smoldering singing, "Wallflowers" serves as a hauntingly bittersweet tribute and a resounding reminder of our need, in societies around the world, to do better.
A socially conscious global citizen with a fresh, vibrant artistry and compelling worldview, Idris Lawal is a force to be reckoned with in 2021 and beyond.
•• ••
Found my calling
When mama left me home alone like Macaulay
Wished I could spread my wings like a busy bee does pollen
But on TV, another hashtag blackboy fallen
Saved me
My pen and my pad right there, saved me
Poured out my heart right there, safely
Cause police with guns out there, save me
Save me
My pen and my pad right there, saved me
Poured out my heart right there, safely
Cause police with guns out there, save me
Save me
We just trynna get to where we wanna get to
Pray cadet don't random check my vehicle
Wallflowers surrounded by geckos
Hello your honour
We want justice for Breonna
How long do you need to bring the court to order
Why not just arrest the cops who murdered her
Ahmaud, running black
Came home in a body bag
Or stay home like Stephon Clarke
Shot up in his mother's yard
Atatiana through the porch
They put they knees to George
They put Mcclain in a hold
Wallflowers, but we still been waiting to bloom
Roses are red but we still been wading the blues
Save me
Police with guns out there
Save me
"Wallflowers," Idris Lawal
•• ••
On Police Brutality Across the World in 2020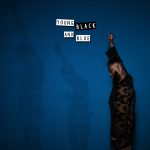 by Idris Lawal
Wallflowers, wading through the blues. Police brutality or an excessive use of force by law enforcement is a civil rights violation and 2020 brought to light many issues of police brutality across the world. Social searches and mentions of slogans like #BlackLivesMatter exploded globally in May and June 2020 after the unfortunate murder of George Floyd by police in the USA. Millions took to the streets of their respective nations to march, demand for justice and change.
On May 28, nearly 8.8 million tweets contained the #BlackLivesMatter hashtag – making it the highest number of uses for this hashtag in a single day. According to Twitter, the second most popular hashtag used in 2020 was #BlackLivesMatter as many people, influencers and celebrities alike used their incredibly large platforms to support the cause all year round. From Breonna Taylor, to Ahmaud Aurbery to George Floyd, Black Lives Matter.
Elsewhere in the world, #EndSARS, initially a Nigerian movement, became a global movement. Since its inception, SARS, short for Special Anti-Robbery Squad has itself faced multiple accusations of Sars officers robbing, attacking and even killing the citizens they were formed to protect. A new wave of protests started at the beginning of October. Tech Cabal, a Nigerian technology news site tracks the start of this wave to a tweet on October 3 that reported a young man being shot by members of SARS and left in the streets. The #EndSARS movement went viral as both people and celebrities took to their social media and the streets to march. These protests echoed the #BlackLivesMatter protests and just like the #BlackLivesMatter hashtag, #EndSARS would trend globally during the week of October 9. By the time of its peak during the week of October 16, there were nearly 3.3 million tweets containing the #EndSARS hashtag. From Nigeria, to the UK, to Canada and even Dubai, the world called for an end to SARS.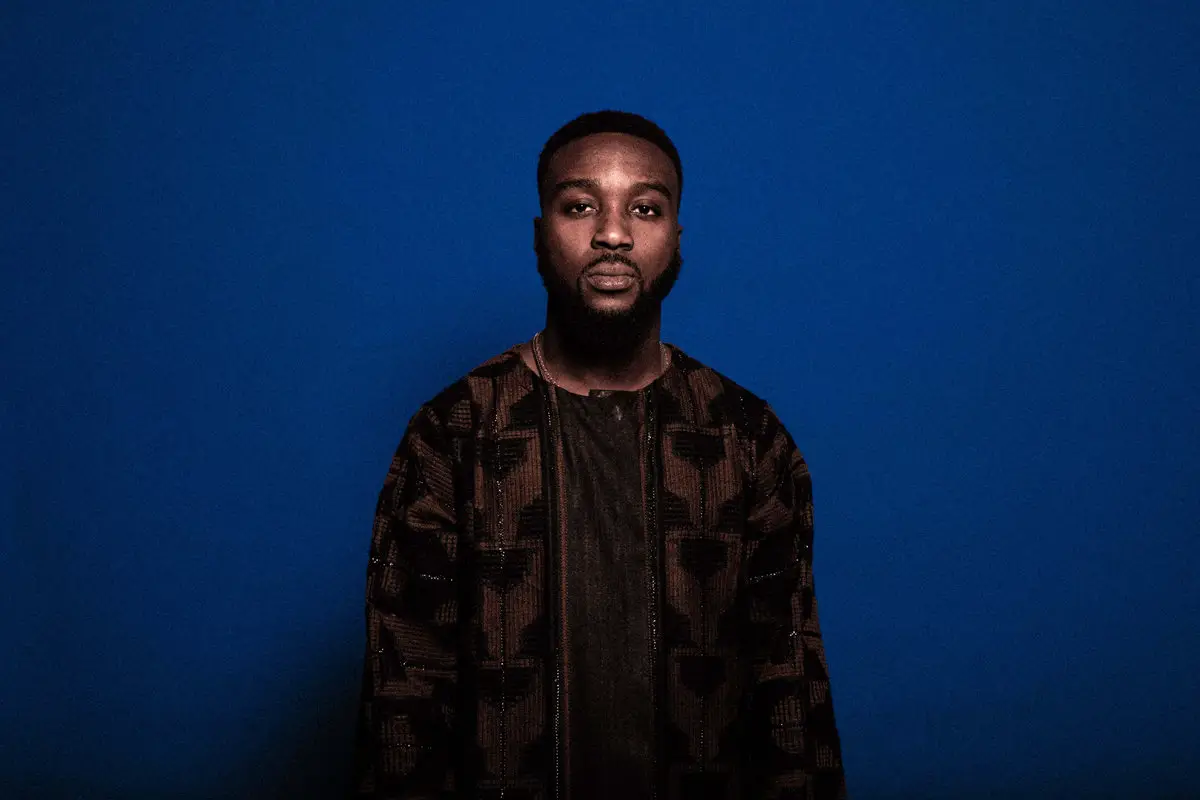 Social media has brought the world closer together and platforms like Instagram and Twitter have led to what can only be described as a public social court of law.
As a result, corrupt police officers have been exposed and movements have been started. But, surprisingly, when you look at the two countries that led these public movements and compare it to countries that saw the highest number of death by law enforcement, the United States had the sixth-highest number of police killings and Nigeria had the seventh-highest number of police killings in 2020. Countries like Brazil, Venezuela, the Philippines, India and Syria all faced higher numbers of killings by police than the United States and Nigeria.
Brazil had the highest number of police killings in 2020. 6,160 people – nearly six times that of the United States. Officials claim that most of the police killing victims were drug traffickers and gang members who died in confrontations with police and were armed. Right.
Venezuela is home to FAES – a special police force that, like SARS in Nigeria, has continued to terrorize its citizens since its formation in 2018. Especially its citizens in poorer areas. In 2020, there were 5, 287 killings by police in Venezuela.
In the Philippines, the war on drugs has led to the deaths of many suspected drug users and dealers. According to a Human Rights Watch report last year, there are currently more than 23,000 killings that have been under investigation since 2016 in the Philippines. In 2020 alone, there were 3,451 killings by police.
The National Campaign Against Torture in India reported that at least 1,731 people were killed in custody by police last year in India. The majority of the victims were the usual victims of abuse: Muslims and lower-caste Hindus.
The Civil War in Syria which started in 2011 is one of the bloodiest conflicts in the world today, as it's taken the lives of many Syrians and displaced many more. There were 1,497 killings by Syrian police forces in 2020 – many of the victims being citizens simply protesting against the  declining living conditions and corruption they're facing.
Police brutality or an excessive use of force by law enforcement is a civil rights violation and 2020 brought to light many issues of police brutality across the world. For many of these issues, across the world, people are still fighting for justice and reform.
And so we ask, hello your honour.
How long do you need to bring the court to order?
— —
— — — —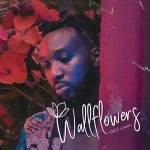 ?  © courtesy of the artist
:: Stream Idris Lawal ::