From the streets of Nairobi to the stages of Europe, Reggae lion Fyah Son Bantu ignites audiences with dancehall ready rhythms and conscious lyrical rhymes.
by guest writer Melinda King
Listen: 'Hungry Days' – Fyah Son Bantu
---
Fyah Son Bantu is a star. Keeping up with the Kenyan reggae king is like trailing along behind a comet. Pulled into his orbit, the energy is electric and you can't help but bask in the glow of his positivity and charm. You might say hanging out with the man is a lesson in popularity. No matter where you go, from the club to the street, Bantu is repeatedly recognized and asked, "are you famous?" He is. Features on tracks such as Czech pop star Victoria Velvet's sexy dance number "Fire" not only has over 100,000 views, but Bantu's rapid-fire verses steal the show. Velvet gyrates, Bantu shines. He is a star, and like he says in his shows, "two people or two thousand, I bring the energy."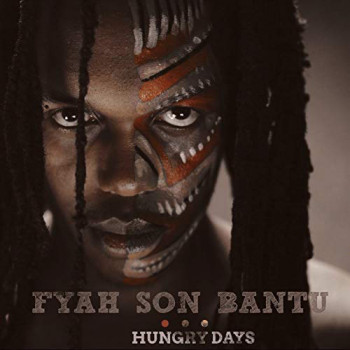 Growing up in Nairobi, Bantu witnessed his fair share of crime and violence. His peers were often drawn to the streets, and Bantu himself admits he was known as a bit of a "bad boy." However, within the backdrop of uncertainty were also the normal parts of youth; older brothers and sisters, a tight-knit group of friends and family, plus school and church. There was also a local community of Rastafarians who appealed to young Bantu with their message of respect and personal responsibility. "It was the rastaman who told me to slow down before I lost my life," Bantu remembers. "Rastas say you can't wait for God to come down from the sky and save you. It's just us. You can be god or devil, it's according to our actions."
Bantu's musical journey began at the age of 16. "I was rapping every chance I got," he says. "And people started to notice." Friends could tell straight away Bantu had a natural talent for flow and delivery. "You could be an MC!" they encouraged. Word eventually spread of a Nairobi teenager with killer rhymes to Jah Wailer, a local festival promoter looking for new MCs. The promoter's request was easy, "come tomorrow and shake me." A two-song audition led to a management deal and an introduction to legendary Kenyan producer, Rizeye. The studio became the teenager's new home. "Sometimes I'd just sleep there," he recalls. "We'd work until 3 or 4 in the morning, then get up and start making music again at 10." The musical boot camp, as it were, had Bantu working and recording with top musicians, steadily exposing the now 17-year-old to an ever-growing network of collaborators and fans.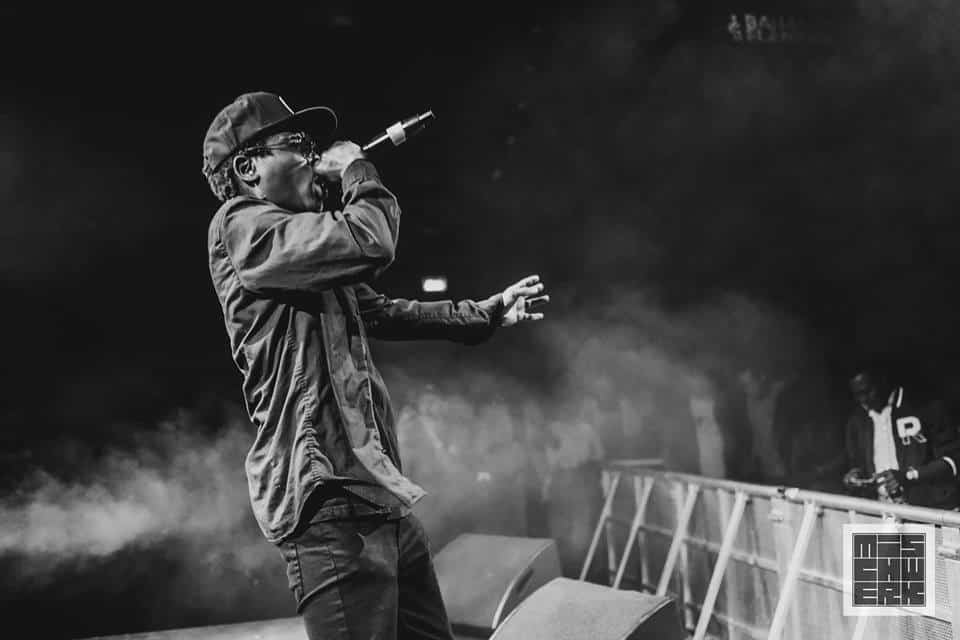 2011 was a noteworthy year for Bantu. Joint projects with Czech-based groups Forward March Posse and United Forces of Dub led to his first European tour. Bureaucratic delays forced Bantu to arrive nearly two weeks later than scheduled, but that didn't matter. "I was ready and pumped," Bantu says. "I was gonna fuck the place up!" German and Dutch club shows were followed by the summer festival circuit throughout the Czech Republic, Austria, and Poland. As the tour continued, so did Bantu's reputation, and his phone did not stop ringing. "I'd get calls from promoters," he says. "They'd say, 'wanna play my festival?', or other artists would call last-minute and ask me to perform with them, so I ended up adding a lot more dates." A second European tour in 2012 led to even larger events and bigger audiences for Bantu, "and a lot more money," he adds.
In 2016, Bantu released his first solo album, "Hungry Days," a collection of highly crafted songs delivered with his signature blend of slick beats, killer vocals, and electrifying energy. Bantu's rapid-fire delivery intermixed with his smooth low-octave African drawl hits the listener hard. Every track could equally emerge as a single. The noteworthy "Oh Mama", with its painful story of a mother losing her son to the streets combines an outwardly catchy hook with elevated lyrical consciousness. In addition, the classic reggae rhythms of Bantu penned tracks "Good Over Evil" and "Bra, Bra" are every bit as raw and spiritual as Marley's "Natty Dread", Tosh's "Legalize It" or Burning Spears' "Marcus Garvey."
The music since then has never stopped for Bantu. Following the album's release and subsequent tour, the reggae superstar continues to write, perform and collaborate. There was 2018's slick reggae track "Strong Like a Lion" on a House of Riddim compilation, the 2019 club anthem "Bubble It," with Sweden's Maad Mike and Stein, and a constant release of solo material which makes its way to Bantu's frequent European club appearances. "My music comes from the shit I see going on around me," he says. "I may hit people with the bitter truth, but when I put it with my melodies? They'll still dance to it."
— —
Melinda King is a lifestyle writer specializing in music and entertainment. She makes her home in Prague with her husband and two daughters. Catch her on Instagram: @lolotonicka
Listen: 'Hungry Days' – Fyah Son Bantu
— —
? © Fyah Son Bantu
:: Stream Fyah Son Bantu ::
---