To engage in a thorough overview of hip-hop this February is to do justice to Black History Month in many important regards. Here are some of the songs that are particularly worth visiting during a month in which we are encouraged to make a collective effort to learn about the key figures and events in African American history.
Happy Black History Month! We hope these history-savant hip-hop tracks help to spice it up.
•• •• •• ••
Essential Rap Songs that Celebrate the Fight for Black Liberation
---
Essential Rap Songs that Celebrate the Fight for Black Liberation

1. "The Message"
by Grandmaster Flash & the Furious Five (1982)
Any study of modern African-American history– particularly from the Great Migration of the 20th century onwards– will feature urban tales of class divide, racial tensions and inner-city crime. Many rap songs have fearlessly tackled such issues over the years, but perhaps none more effectively than the granddaddy of them all, 1982's landmark by Grandmaster Flash & the Furious Melle-Mel and Duke Bootee (just to be accurate about who actually appears on the track). Hip-hop had gotten off to a goofy, playful start in years prior with songs like "Rapper's Delight" and "Adventures of Super Rhyme,", but "The Message" repurposed the genre as a serious vehicle for stinging social commentary– a moment worthy of Black History Month in its own right.
2. "Rosa Parks"
by OutKast (1998)
Rosa Parks' name and face are sure to appear throughout Black History Month, so why not follow up by listening to the song named after her? Never mind that the lyrics never mention her name and make little allusion to her own life story, aside from the chorus ("everybody move to the back of the bus") instructing listeners to do exactly what Rosa Parks famously refused to do herself. This song also offers listeners a fitting glimpse at the genre's most historically fantastic duo (OutKast) and lucrative calendar year (1998).
3. "My President"
by Young Jeezy & Nas (2008)
Barack Obama's 2008 election will always have a prominent place on the timeline of African-American history. Perhaps no rap song captures the euphoria of the moment as triumphantly as "My President" ("Mr. Black President, yo Obama for real, they gotta putcha face on the $5000 bill!") Young Jeezy actually recorded this song shortly after Obama clinched the Democratic nomination for the Presidency in June 2008, assuming that the rest was surely a done deal. Five months later, that chance turned out to have been well worth taking– now, this energy-charged epitome of the African-American community's ecstatic reaction to the arrival of the First Black President is forever preserved.
4. "Mortal Man"
by Kendrick Lamar (2015)
Among the many (many, many) virtues that To Pimp a Butterfly has been repeatedly lauded for over the past six years is its panoramic appreciation of African-American history and performing arts. The album features snippets of many forms of Black music in addition to rap– jazz, soul and R&B among them– and name-drops dark-skinned icons from both the past and present.
Unsurprisingly, given its 12-minute length, "Mortal Man" is the song on the album that provides the most room for these sorts of references. This is particularly true when Kendrick Lamar asks, "How many leaders you said you needed, then left them for dead?" and then answers his own question by naming a string of Black History Month staples– Huey Newton, Jackie Robinson and Martin Luther King among them. If that somehow doesn't convince you to rip open the history books, see what happens when a resurrected Tupac Shakur surfaces in the outro and predicts that the next wave of race riots in America will be akin to "Nat Turner, 1831, up in this MF."
5. "Made in America"
by Jay-Z & Kanye West (2011)
This song's most obvious allusions to Black History Month appear during the chorus, as Frank Ocean expresses his adulation for Sweet King Martin, Sweet Brother Malcolm, and Sweet Queens Coretta and Betty. But beyond that nod to the Civil Rights Movement, this highlight from 2011's Watch the Throne also channels the African-American experience through its tales of two Black kids, Jay and 'Ye, who were raised by single parents and ultimately found success within the performing arts. To quote the same album's lead single: "Not bad, huh, for some immigrants?!"
https://www.youtube.com/watch?v=-Hdo9mLb3Sw
6. "Panther Power"
by 2Pac (1990)
For better or worse, the Black Panther Party is an element of African-American history that can't be ignored. Listening to this early cut by the son of Afeni Shakur, who was one of the party's most outspoken female activists, is an amazingly lucid way in which to enter the mind of a Black Panther vicariously. The beat isn't especially good– most of 2Pac's beats before his Death Row Records days weren't– but it's remarkable to hear the energy and hunger one of the game's greatest icons exhibited even as a teenager. "Panther Power" definitely demystifies why a young Black man from inner-city America might have been drawn to such a party.
7. "I Can"
by Nas (2003)
If you visit the National Museum of African-American History and Culture, the very first exhibit you'll see will take you back to the 15th century, a time when "Africa was almost robbed naked" and "slavery was money, so they began making slave ships."
In his 2003 hit "I Can," Nas addressed that unspeakable chapter of history head-on. In a song whose inspirational lyrics assure kids they can be whatever they want to be, it means a lot for Nas to devote an entire verse to this very topic. He sends a clear message in doing so: If you want to go far in life, ya gotta be wise and educated. And for that to happen, ya gotta know history.
8. "Proud to Be Black"
by Run-DMC (1986)
In the grand scheme of pioneer rap groups from the '80s, Run-DMC are largely the playful, lighthearted foil to the confrontational political flare of Public Enemy. One brilliant exception, "Proud to Be Black," grants considerable thematic weight to 1986's Raising Hell, the classic album best known for odes to flirting with curly-haired girlies and sporting fancy Adidas kicks.
Now widely considered to be among the Godfathers of Hip-Hop, Joseph Simmons and Darryl McDaniels set about celebrating forefathers of their own in this fine nod to African-American history. "Like Martin Luther King, I will do my thing," Run vowed, and DMC agreed: "Like Malcolm X said, I won't turn the right cheek. Got the strength to go the length, if you want to start beef." Run-DMC salute other well-known African-American heroes on the rest of the track– Harriet Tubman, Jesse Owens, and George Washington Carver– and even give a shout-out to a lesser-known one: Lewis Latimer, whose contributions to Alexander Graham Bell's early model for the telephone too often go unheralded.
Raising Hell is one of the most indispensable rap albums in history, and among its many influences is this early instance of rappers celebrating African-American icons in their lyrics. Man, what a trendsetter that would prove to be.
9. "All Black Everything"
by Lupe Fiasco (2011)
Lupe Fiasco's Lasers was a controversial album, largely due to its politically provocative second single, "Words I Never Said." Yet there are a good number of other potboilers to be found across its track listing, including "All Black Everything." This track finds Lupe entering John Lennon mode and imagining an alternative, sanitized version of history in which African-Americans are never subject to racism and slavery. Needless to say, a song with that kind of lyrical concept features plenty of BHM-ready name-dropping. (A sample: "First four hundred years, see we actually enjoyed it. Constitution written by W.E.B. Du Bois, no Reconstructions, Civil War got avoided, Little Black Sambo grows up to be a lawyer.")
Since the song and album are celebrating their 10th birthday this month, it's an especially fitting time to return to "All Black Everything" and evaluate how Lupe's thought experiment fares a decade onwards
10. "Fight the Power" (1989) & "Fight the Power (2020 Remix)"
by Public Enemy
What a tremendous experience it is to listen to Public Enemy's 1989 classic, and then immediately jump forward to the updated version that was released on their September 2020 album, What You Gonna Do When The Grid Goes Down?
"Fight the Power" was largely a plea for its audiences to be cognizant of Black history– just see how much African-American iconography appeared in its corresponding music video, for instance — and the 2020 remix maintains that standard splendidly. Each of the many guest artists on the latter track makes a scintillating reference to some chapter of Black history.
Nas:
How many Tulsas have been burnt down?
And once Central Park was a thrivin' black town
Rapsody:
You love Black Panther but not Fred Hampton?
Word to the Howards and the Aggies and the Hamptons
YG:
They tryna erase our history, stop and think
History class ain't tell us 'bout Juneteenth
And along with all that, Chuck D and Flava Flav bring back one of the most devastating verses in all of rap history, practically unaltered.
'Cause I'm Black and I'm proud
I'm ready, I'm hyped plus I'm amped
Most of my heroes don't appear on no stamps
Sample a look back you look and find
Nothing but rednecks for four hundred years if you check
Get it? Let's get this party started right
Thirty-one years old and still going strong.
1989
2020
— — — —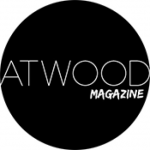 Essential Rap Songs that Celebrate the Fight for Black Liberation