With an exciting 2019 ahead, The Desert unleash the intimate yet ambitious video for new single "Bitterness" ahead of playing SXSW and the release of their sophomore EP!
— —
It's about coming to terms with being screwed over, and accepting it, and moving forward…
Life can be intensely painful. Friendships fade, moments pass, and romantic entanglements unravel leaving a hopeless hole in your once contented heart. The destructive emotion disorientation that accompanies such losses feels innately personal, so intimate that you feel as if no one else could possibly ever relate. Although, it doesn't often seem that way the loss-induced anguish and dispiritedness are actually awe-inspiringly universal. With "Bitterness," Bristol-based band The Desert find solace in the reassuring relief of weakening the mournful sorrow in your heart to allow hope and happiness to shine through.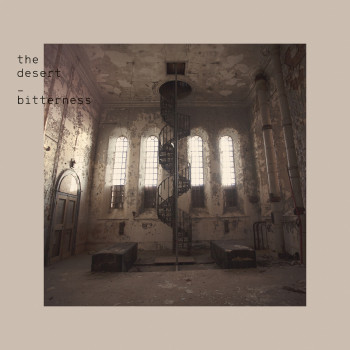 Atwood Magazine is proud to be premiering the Rosie Litterick-directed music video for "Bitterness," lifted from The Desert's upcoming Winning You Back EP (due for release on the 8th of March). The release of the band's stunning debut single "Just Get High" in 2017 initially garnered them attention from tastemakers such as Apple Music and Radio 1. Since then the band have taken their own unique brand of dark-pop on tour across the UK and will be hopping across the pond to play Texas' SXSW.
I've been pouring sugar over
All of the bitterness
All of the bitterness you left me
I could make a photo album
Of all the things we never did
I could make it sugar-coated darling
You could lick it off my fingertips
Speaking of the video, director Rosie Litterick explains, "This song to me speaks of this exhausted fury. There is so much anger in it but the energy is gone. The video shows Gina as a kind of femme fatale character calmly watching a fire take hold whilst herself entirely poised. It's a kind of catharsis for all that internal fire in the song Gina is not expressing."
The video starts off impactfully with an intimate close-up of lead singer and songwriter Gina Leonard, her bright blue eyes effortlessly illuminate the dark background. The shot establishes an almost unsettling familiarity, allowing to focus on the painful emotion conveyed on her face. Stylish shots of the band skilfully playing their respective instruments serve to focus the listener upon their distinctive sound and how the individual sounds coalesce to create an utterly intriguing soundscape. The distinct red and blue colours employed throughout serve to showcase the initial fiery angry and the tranquillity experienced as a direct result of leaving the past behind.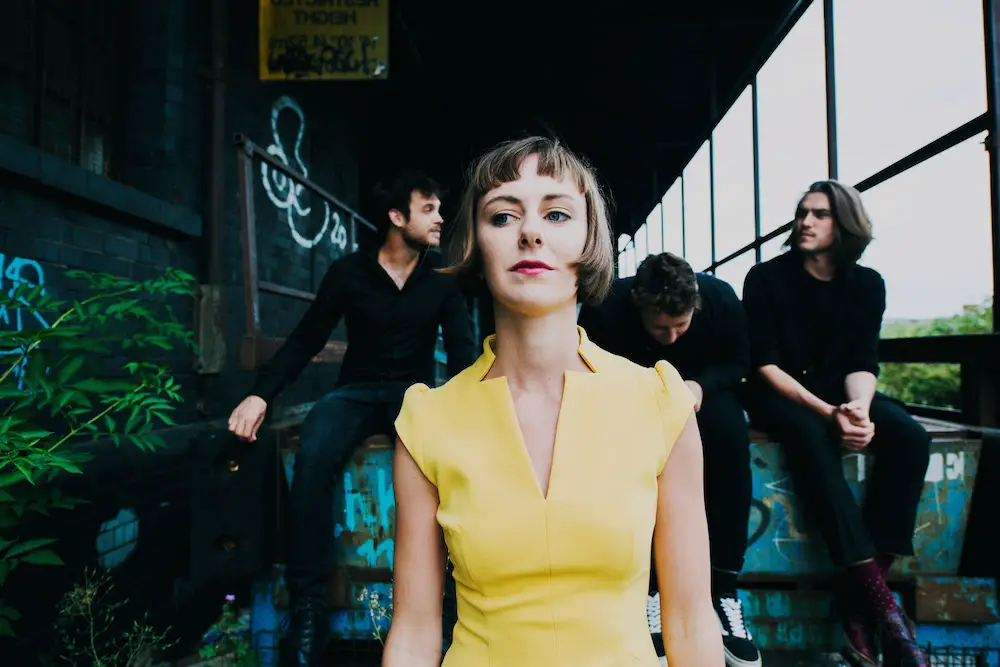 And I know who you are
And I know better than to let it break my heart
And I know who I am to you
And I know bitterness, bitterness won't do
Any good
Gina Leonard's voice is undeniably unique, and her self-assured yet vulnerable vocal performance serves as the bedrock of the track. Exploring the meaning of the song, Leonard tells Atwood Magazine, "It's about coming to terms with being screwed over and accepting it and moving forward, because it won't do any good to stew in bitterness. I had written some angry songs, but they didn't sit right and didn't have a good message, so I was happy when this one came out."
"Bitterness" itself is incredibly dissimilar to any other artist's work, showcasing an astonishing level of originality from the Bristol band. With both the arrival of their new Winning You Back EP and SXSW on the horizon, it's definitely an exciting time for this dark alt-pop band. Although the track's production is brilliantly broody, the track's introspective offers up a comfortingly reassuring sentiment, while still playing ode to feelings to woeful wretchedness and discouraged despondency.
Watch the video for "Bitterness" exclusively on Atwood Magazine! The Desert's highly-anticipated sophomore EP Winning You Back it out March 8.
Stream: "Bitterness" – The Desert
— —
— — — —
? © 2019
:: Stream The Desert ::