London's kwassa discusses his astounding new tracks "moonwalking" and "sad songs," as well as what's on the horizon for him, his artistic evolution, and more!
— —
Having already built a devoted following with his collection of effervescent indie pop anthems under the moniker of kyko, Scott Verrill adopted the new moniker of kwassa in 2018 for the release of his stunning single "moonwalking." The track effortlessly enthrals with breezy yet buoyant production, which serves as the perfect complement for his insightfully introspective lyricism. Deeply delving into that life-affirming feeling of finding a connection that shatters your preconceived notions of what love is, "moonwalking" serves as an intoxicatingly enticing glimpse of what to expect from kwassa.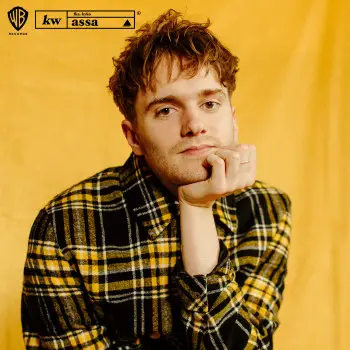 Building on the momentum garnered from "moonwalking," kwassa unleashed "sad songs" on the 29th of February via Warner Bros Records. The track's addictingly catchy chorus beautifully manages to wrap itself around every inch of your brain, while the track's production exudes euphoric energy and organic originality. To accompany "sad songs," kwassa dropped a sad songs mixtape on Spotify containing a wide array of sensational tracks including Joel Baker's "What's A Song," Lorde's "Liability" and Troye Sivan's "Postcard." It's safe to say that the name change was boisterously bold move but, thankfully, the risk more than pays off, with "sad songs" and "moonwalking" serving as Scott's best work yet.
With a London date on the horizon at the Borderline this May, Atwood Magazine caught up with kwassa to discuss his incredible new tracks, the rationale behind his new change, what we can expect from him in the future & more!
Stream: "sad songs" – kwassa
A CONVERSATION WITH KWASSA
Atwood Magazine: You recently released your brand-new track "Sad Songs," which reflects on the almost strange feeling that occurs when listening to songs filled with heartache and sorrow and feel the polar opposite. What was the creative process like for that track?
kwassa: We pretty much wrote it in a day then went through a load of different productions to get here. It was the first time I'd met Fyfe and we basically bonded over some wonky pop productions I was showing him, which made its way into the wonky beat and rhythms of sad songs. The chorus instantly felt big and chanty, so it felt so right to make it about youth to give it some sort of unity.
When you envisage people listening to your music, what do you hope they'll feel?
kwassa: I like to think of my music as some sort of escapism, where people can listen to it and just be distracted for three minutes, probably imagining themselves somewhere sunnier.
I adore the lyrical sentiment of "Moonwalking." What was the writing process for that song?
kwassa: Thanks! It's one of the few songs written just as a song on a piano! I'm so caught up on production and beats these days, but I wrote this with Tim Woodcock who writes mostly just at a piano, so it was just a really nice change in perspective for me. We've written a lot together, so we went for a long lunch, updated him on my life, went to the piano and it kind of just fell out.
i wasn't waiting for you,
i didn't need nobody else,
crossing a thousand borders,
maybe just trying to find myself,
wasn't so complicated,
thought i was hard to read,
gone are those days,
now love runs deep,
you got me moon walking
with all your sweet talking
you know you know you know,
all of my deepest regrets
all of my biggest secrets
so good, too good, tell me…..
Speaking of "Moonwalking," what was it about the track that made you think it would be the perfect one to introduce your fans to your name change?
kwassa: It just felt like the perfect merging of old and new for me – it's got the hi life guitar style of some of my old stuff, but at the same time was a more minor and lyrically way more personal than anything I'd done before.
Has the name change from Kyko to Kwassa affected your mentality, creative process or any aspect for you as an artist? Did you see it as more of a fresh start or as part of an evolution?
kwassa: Definitely an evolution! I think having the big gap off in-between the kyko and kwassa releases just gave me time to have a clearer vision and think things through – now when I'm writing I can think of the bigger picture and how I can incorporate everything into my creating own little world, be it videos / gig production / merch / colours.
Were you initially apprehensive about the name change?
kwassa: It definitely wasn't a decision I made lightly! I probably spent about half a year thinking about it whilst I was writing and planning! Obviously, I had the worst-case scenario in my head, so I'm super happy with how it's gone down.
Have your influences and musical tastes changed since you released your Animals EP, under the moniker of Kyko, in 2015?
kwassa: My musical taste is definitely a whole lot wider than in 2015 and but I'm still into the music that inspired me to write the first EP too. I go through phases of liking and going off guitar music but it's what I always come back to. That's kind of why the new name comes from a vampire weekend song – because it's a nod to what made me start writing.
In that time since your debut EP release, how do you feel you've changed as both an artist and a person?
kwassa: Well I was 18 then and now I'm 22, so I guess I just feel a bit older… I think I know myself a lot more and have more of a clear idea musically of where I want to go. I also feel like I appreciate everything a lot more now because I've had a bit of time to reflect! whereas before when I released music it was a bit more accidental.
You co-run the Hundred Club, which is DIY fashion label which sells t-shirts and tote bags in limited edition runs of 100 items. How did that endeavour start?
kwassa: I've always been massively into art and making things, and I've always had notebooks full of doodles. I started helping Gabby (the cofounder) with designs about a year ago but now we're really working on finding our style and just working on nailing that to take it further.
Back to your music, you've got a headline show coming up at the Borderline in London in May, as well as a slot at Live at Leeds. What can fans expect from your live show?
kwassa: yellow! plants! kwassa! kyko! We're gonna be playing as music much as we can – I'm working on rejigging the old stuff to fit with the newer material because I really just wanna satisfy people and not ignore my older releases, when that's where a lot of people came from!
Finally, what can people expect from you in the near and distant future?
kwassa: As much music as I can get out! I have an EP coming out in a couple of months with a couple of new little tunes and hopefully lots more gigs…
— —
— — — —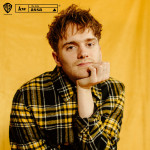 ? © Warner Bros UK
:: Stream kwassa ::