Scotland's Brooke Combe assumes control and asserts herself as a force to be reckoned with on her stirring single, "Impress You."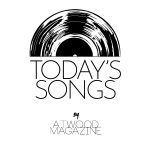 Stream: "Impress You" – Brooke Combe
---
Sometimes an artist will shoot out of the blue with a sound that stops you clean in your tracks. It's something in the combination of their rhythm, their voice, their production. It's seamless, all the pieces purposeful and carried with meaning. The self-written track "Impress You" by Brooke Combe has done exactly that.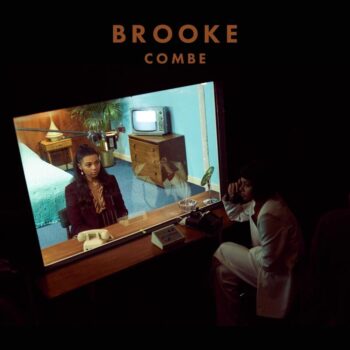 The Scottish musician, signed to Island Records, released the track as a single in 2021, and has included it on her 2023 debut album, Black Is The New Gold. The song's themes tackle the dichotomy of wanting both to stand out and to blend in, and of a young woman coming into her own and rebelling against the male gaze. "Impress You" is a song about being torn between acknowledging your merits on your own terms and wanting to amplify those merits for validation from someone else.
Started thinking that I'm wrong
For wearing things I usually don't
Please just give me your approval
The furry coat goes with the boots, though
The opening guitar riff immediately draws attention before the blues-heavy rock tone takes over. Combe's voice, a husky and honeyed croon that belies her appearance, delves into the lyrics with the unencumbered power of a sly wink. The airy vocalizations in the chorus ride the bass line in a smooth wave. Her voice recalls faintly the timbre of trailblazing soul singers like Nina Simone and Sade. "The vision for me is bringing back British soul. I want it to be massive," Combe has shared. She's inspired by musicians from Stevie Wonder, Whitney Houston and The Temptations to Amy Winehouse and Arctic Monkeys. That particular blend of influence is evidenced throughout "Impress You."
The big question at the heart of this: Are you compromising yourself or your values by playing dress up (literally or figuratively) for someone else's approval? In the song's video, a diverse showcase of people dance and shimmy in what appears to be a mid century-modern motel room alongside Combe in a few different outfits, as yet another version of Combe secretly watches them from beyond a one-way mirror. It's a fun and sensual accompaniment to the song, which allows Combe to assume control while also sharing it with other women and femmes in an empowering way.
Do I please you?
Does it make you feel good?
To play by my rules
Do I impress you?
A recent recipient of the Best Female Breakthrough Artist at the Scottish Music Awards, Combe's star is definitely on the rise.
She played the SXSW Festival back in the spring, and has continued to perform at festivals and venues in her native Scotland, and all over the U.K. With a sound as honest as this, and a skillset equally as rousing, it's only a matter of time before Brooke Combe skyrockets to top billing.
— —
Stream: "Impress You" – Brooke Combe
— — — —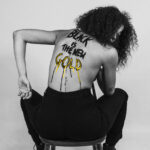 © Jack Finnigan
:: Today's Song(s) ::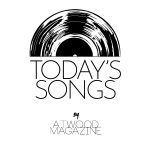 ---
:: Stream Brooke Combe ::