Sultry and smoldering, Toto Peña's "Now" is an achingly intimate intoxication brought to life through a soulful, dreamy haze.
Stream: "Now" – Toto Peña
---
We could write that Toto Peña's new single captures the heat of the summer,
and we'd be right, to a degree – but this song is so much more than a seasonal seduction: It's the heat of the moment.
And it's telling us what our heart(s) meant.
Sultry and smoldering, Toto Peña's "Now" is an achingly intimate intoxication brought to life through a soulful, dreamy haze. It's a raw and visceral fever dream: Peña channels his own charged emotions into a captivating vocal performance that, coupled with a smoky mix of saxophone, guitars, keys, and drums, proves utterly enchanting and all-consuming.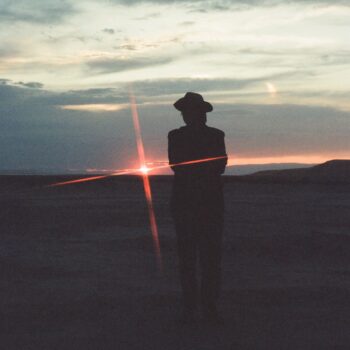 I thought I knew what love is
Oh I was wrong
It's something more than what you feel
It's something you do right
Please take me back as who I know I will be
Please see me now for who I am
Deep inside
Inside you will find
Inside my mind I see
You, now, you, now
You, oh you now
You, now
'Cause something ain't right
Atwood Magazine is proud to be premiering "Now," the first single of the year from Salt Lake City-based singer/songwriter and producer, Toto Peña. Formerly frontman for the Baltimore-based "samba shoegaze" band June Pastel, Peña has never much been one for traditional musical structures; his art has always existed in fringes and blends – the spaces in-between the clear-cut "lines" we tend to lend to styles like folk, indie rock, psychedelia, soul, etc.
Candidly, we prefer art like this, too. Part of the reason Peña's music is so inspiring is because of that freedom from structure; he's not bound to any pressure to conform, nor expectation to deliver in any single sound or style. His solo material dates back to 2019, and wherever you press play on his discography, you're sure to be met with a warm voice and a bleeding soul; other than that, the sky's the limit.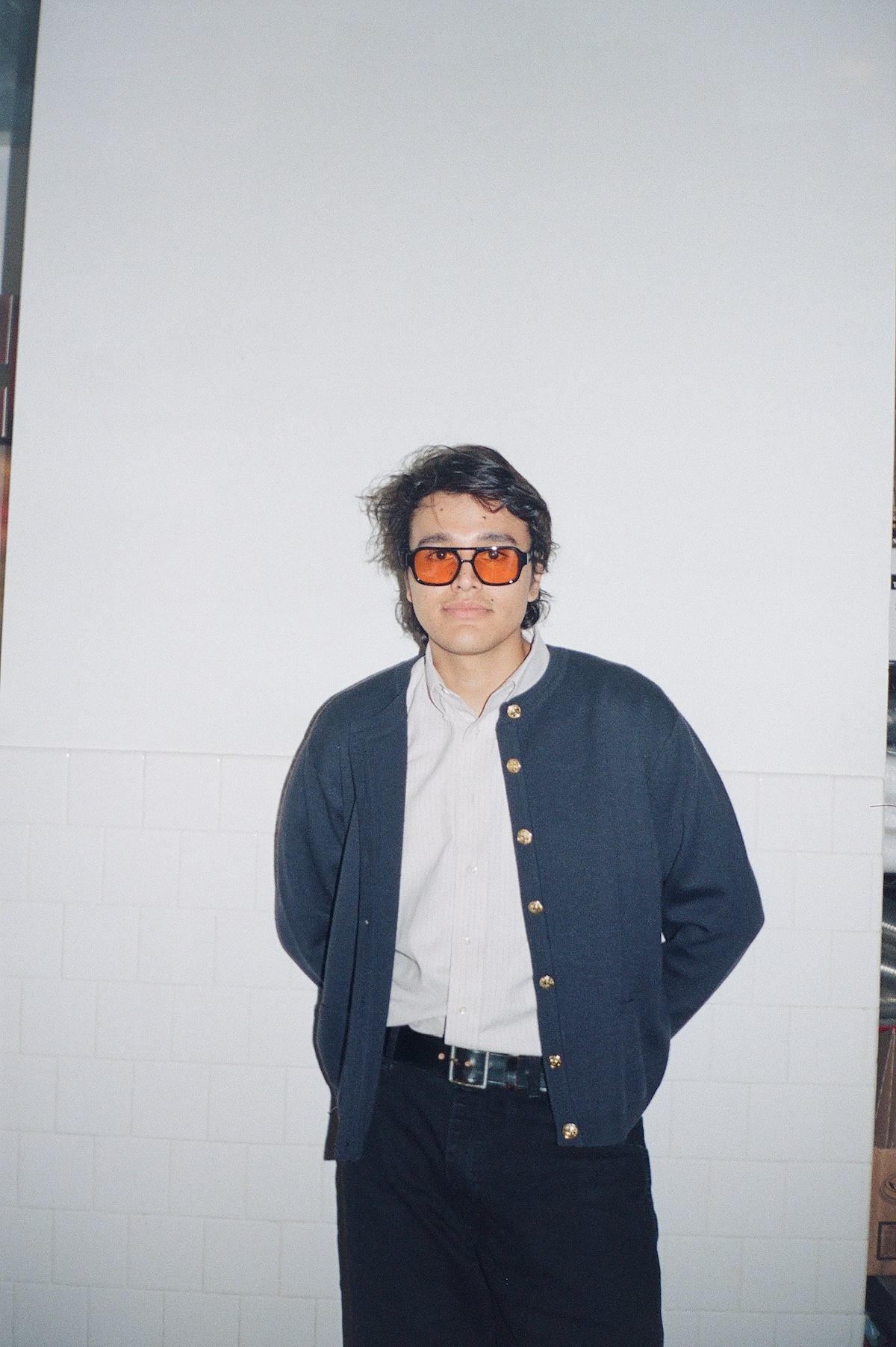 "Now" arrives over a year after Peña's 2022 singles "2SOON2LATE" and "MARIAN ZAZEELA," and is, in fact, one of his most layered, nuanced, and fully-produced tracks to date – likely because it's the lead single off his upcoming album (release date TBA).
But don't let its high production value fool you: "Now" is an incredibly unadulterated and unfiltered song full of character, feeling, and pure passion.
"'Now' is the first track I feel that I was able to fully see a song through production wise," Peña tells Atwood Magazine. "I started my solo project right before the pandemic and I never really had the time or opportunity to work on a recording for more than a week or two. 'Now' feels like I was able to really let the concept of the song blossom and was able to see through each step of my production process. 'Now' feels like an arrival. Now."
"Conceptually, I believe the song holds a few themes; Heartbreak, Memories, Emotional processing, and Perspective. Specifically, around the idea of the actions and decisions that we make in life and how its context changes over time. The feeling then of our choices, I think, also changes with time – much as how I see a Spiral. Visually, the song embraces the image of the Spiral Jetty, a public art sculpture made on the north end of the Great Salt Lake during the 1970s. Visually, the Spiral is significant to me as it represents the emotional Spiral we go through at various times of our lives."
How am I living without you?
I'm dying, I'm spiraling
Can't sleep through the night alone
I grew up but at your expense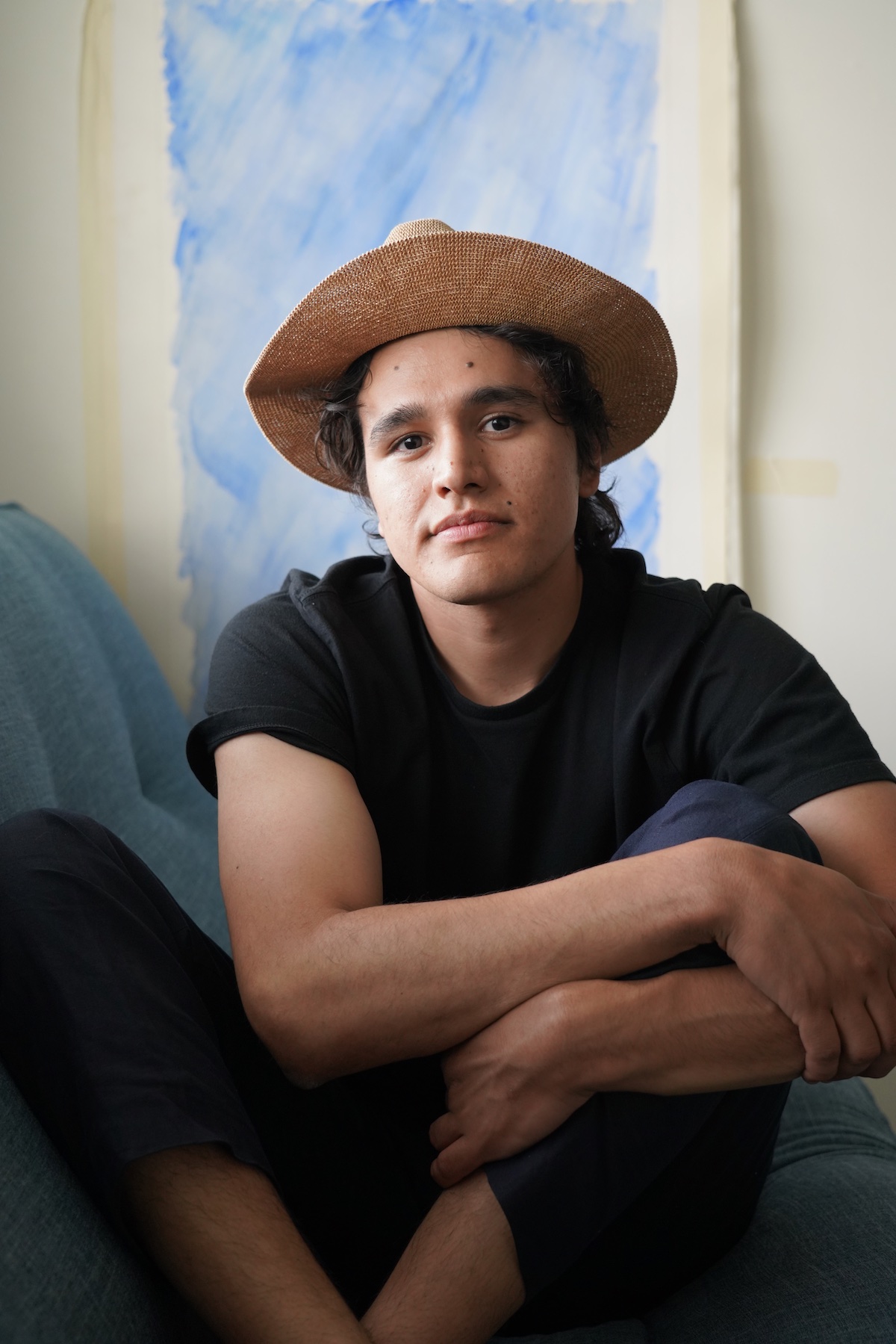 "Now" aches from the inside out as Toto Peña dwells in a space of reflection, reckoning, and sobering acceptance, languishing in the hole left behind in a loved one's absence.
While this song is far from celebratory, we do feel a sense of release as the artist comes to terms with loss; his emotions transform into a stunning rush of rich, beautiful sound that washes over the ears, flooding the airwaves with an intensely intimate and cathartic weight.
Oh I used to believe
That you should just leave me
It's not my choice
It's not my choice, no not now
But it was at the start
And I chose so wrong
I chose wrong
I chose wrong, but now
Is this right? Is this right?
It really is the heat of the moment for Toto Peña; while he can't change the past, he can and does resolve to move forward, albeit with a heavy heart. Get locked in the "Now" and stream Peña's smoldering new single, exclusively on Atwood Magazine!
— —
Stream: "Now" – Toto Peña
— — — —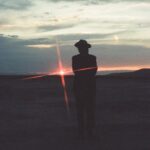 © River Stephenson
:: Stream Toto Peña ::
---