Recommended If You Like: David Bowie, Arcade Fire, The Strokes
In 2016 we find ourselves in a bit of a rut when it comes to pop music as a genre and as an idea. The charts themselves have become so predictable that artists seem to have broken it down into a fool-proof formula. What you will need is a synthesizer, a reference to a social issue, a love affair, and a strong social media presence. This is how they do it. While this mild revolution is nothing to complain about, we're beginning to see a redefining in what it means to be pop. Pop is no longer an upbeat, repetitive earworm that slips smoothly into the backing track of any activity. Pop has become the defining genre for this generation. It's matured in so many ways that we can no longer go so far as to call it pop anymore. It's far too credible to be boxed up in something as small as pop. Is this growth a bad thing?
Pop experimentalist Jeremy Radway, otherwise known as Player Piano, breaks down pop and what it means in his funk-based ballad "Radio Love," off his debut album of the same name (released July 2016 via The state51 Conspiracy). The song is a simple cry out for nostalgia, a yearning for the days of basic pop that are long gone. Player Piano preaches to us about the toe-tapping, infectious chart toppers that rocked the eighties right through to the nineties. He does this through his own version, his own attempt at capturing what this genre was. Player Piano is calling out to the industry for more radio friendly pop songs – mindless hooks and feel-good lyrics all rolled up into a neatly packaged single with a pretty face.
All the rhythms to make you dance
All the lyrics to make romance
Listen: "Radio Love" – Player Piano
---
"Radio Love" starts with a list: Rhythm and lyrics are crucial to a good pop song. It's a valid point that with the dying of a genre like pop, we seem to lose the soundtrack to a part of our life. What will fuel the sounds of summer and triumph, if not pop? Whilst he creates this list, Radway is simultaneously introducing each of these aspects into his own song, creating as he goes along until he's left with an epitome of that pure 'pop' sound. This gradual build is necessary to keep the listener longing, waiting for the sound he describes so well.
Big sounds, little words, is the scene…
There's your hands and there's your heart, your mind
When you tune in you can leave it all behind
Smalltime hustlers
Singing 'bout the things they used to do
I'm just sending out my radio love, my radio love to you
The title track rushes into the bridge with a take on today's matured genre, how it hides all its original pop qualities yet still takes the name. The lyrical quality of today's pop is failing us, replaced by fancy sounds and unsatisfactory effects. When the chorus breaks, it could be seen as Player Piano speaking about himself as he talks about small time hustlers singing 'bout the things they used to do. "Radio Love" is simply that. It's a pop fanatic singing and yearning for what used to be, trying his hardest to bring back an aged genre or at least shape the new one into something more similar. Is it possible for us to downgrade from what pop has become back to something more retro without giving listeners whiplash?
It's not dressed up like before, there's no secrets anymore
Although still young in his career, Player Piano's potential can be spotted almost immediately from this song. The polished guitar and futuristic sound remind us of the experimental work of Bowie, or the fresh, processed sounds of The Strokes, although perhaps not as exclusive in taste. "Radio Love" could stroll idly to the top of any chart with a dash of right timing and a hint of luck. It has that ability to blend in with the modern definition of pop, while carrying with it the familiar and iconic pop sound we left behind.
The infectious hook, solid rhythm and Radway's thunderous vocals grab hold of the lost pop era and drag it into 2016 for a refreshing new taste to everyday radio listeners. Its synthesized melody gives the song a somewhat 8-bit sound which ties in nicely with the theme running through. While melody and the beat itself are everything, when we look a little closer into the track's rollicking lyrics we can see that the entire song is riddled with retro pop buzzwords such as radio, love, rhythm, dance and every other crucial pop word for any successful track. "Radio Love" is an audio epitome of the forgotten pop genre with that slight edge that helps it fit neatly into the sounds of 2016.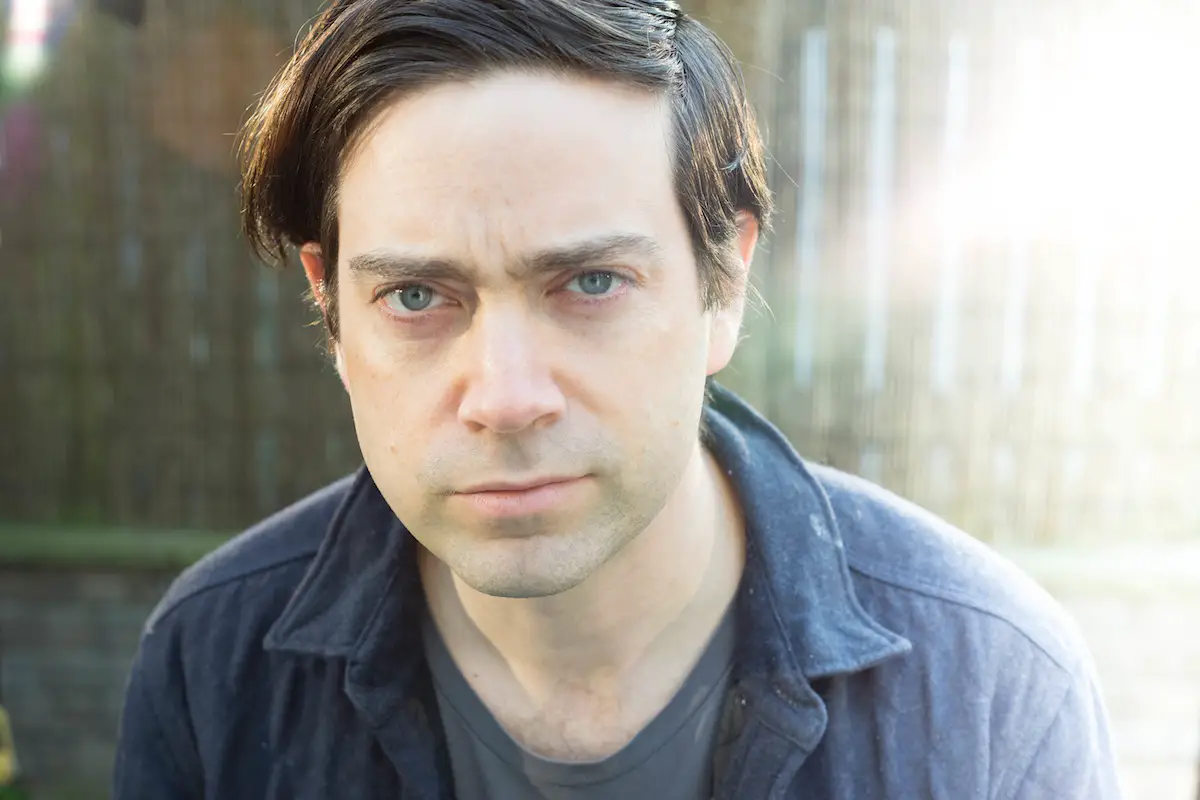 If you're looking for a retro revolution, this is it. We brought back vinyl, cassettes, Heelys and the NES. Why not bring back classic pop how we remember it? Whilst there is nothing wrong with the chart dwellers of today, there's just something about those deafening electronica tragedies that doesn't fit into the word pop. While this could be the dawning of a new genre in its entirety, we mustn't let out guilty pleasures slip away. You never know when you might need a blast of something cheap and cheerful.
While "Radio Love" is undeniably a pop track, its lyrical and musical qualities are richer than any mass produced idols released in the past. Its depth and edge are what make it a contender to be the front runner of the pop revolution.
cover photo: Player Piano © William Robinson