Matilda Mann kickstarts her year of music with "Borderline Insane," a danceable grunge pop anthem in collaboration with spill tab dissecting the messy, giddy, mistake-ridden aspects of young love.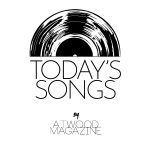 Stream: "Borderline Insane" – Matilda Mann ft. spill tab
---
London based singer/songwriter Matilda Mann is known for her endearing, raw and honest acoustic ballads.
Her tender lyricism paired with stripped back finger picking guitar pieces has made her popular amongst daydreaming hopeless romantics. But her latest release "Borderline Insane" (out now via Arista Records) has taken an entirely new direction. In collaboration with LA-based indie pop artist spill tab, the danceable, grunge pop song was born. "Borderline Insane" is an ode to young love capturing every messy, confusing and chaotic feeling that accompanies falling for somebody.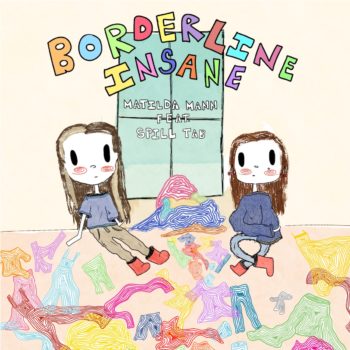 I didn't expect to feel this way yet
All my friends have hated who I've dated until you
So it's not surprising I've been searching for no one
Then out of the blue you came along
I can't begin to articulate the wave of shocked joy I experienced when the first Strokes-esq pitch bent riff played. I must emphasize how different this track is in comparison to Mann's previous releases but the moment the first riff played I felt transported back to my childhood bedroom where all I listened to was grunge pop classics like Avril Lavigne. "Borderline Insane" is a fun, danceable, grunge pop ballad for the ages
The track encapsulates all the fun moments in girlhood and falling in love.
I changed my outfit one too many times
And every wisp hair is out of line
I'm borderline insane
Every time you say my name
Wonder if that'll ever change
This chorus encapsulates the giddy, butterflies-in-your-stomach, dizzying feelings that come along with crushing on somebody while simultaneously acknowledging the mental loops you are throwing yourself into. Something so small as changing your outfit multiple times or worrying about what your hair looks like speaks to the strange vanity you experience in those feelings and took me back to memories of my own first date. This song feels like the quintessential crush song to giddily blast over your speakers.
"'Borderline Insane' is about those times when you have no idea what to wear for a date and everything keeps going wrong and you look crazy 'cause you're slightly going crazy!" Matilda Mann says of her song. "And while I've overthought every tiny detail, my date sat there looking perfect without even trying."
One of the highlights of this song is the playful mix of Mann and spill tab's singing. The vocals on this track are a beautiful yet juxtaposing mix. Mann kicks off the song with her breathy, light, higher range vocals, accompanied by these echoing harmonies. This may seem out of place in such a vampy song but fit perfectly into Mann's niche and feel so innately her. The second verse begins with spill tab's smooth, buttery vocals that highlight her lower range, perfectly rounding out the sound and creating dynamic layers to the track. The mixing and production on this track is perfect, highlighting both artist's vocal strength and differing vocal styles, making this a smooth seamless track that can satisfy fans of Mann and spill tab alike.
I've played it safe and I've made mistakes
but you make the others feel like a waste
my brains on the bend, I'm loose in the ends
You've made me this lately
I might keep on running back to you
(Wanna cling to your body on the comedown)
but that's just not what I'm used to
This track is a beautiful ode to giddy, young love, and promises to leave listeners borderline insane wishing for more collaborations between these two artists in the future.
"Borderline Insane" is a fresh direction for Matilda Mann's music to take as she kicks off 2023. While this track is an entirely unexpected, exhilarating addition to her discography, it is also a phenomenal exploration of genre and a true testament to Mann's versatility, growth, and raw talent.
I changed my outfit one too many times
And every wisp of every hair Is out of line
I'm borderline insane
Every time you say my name
Wonder if that'll ever change
How do you say the things you say out loud
Cause I can't even think when you're around
I'm borderline insane
Every time you say my name
Wonder if that'll ever change
— —
Stream: "Borderline Insane" – Matilda Mann ft. spill tab
— — — —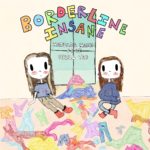 ? © courtesy of the artists
:: Today's Song(s) ::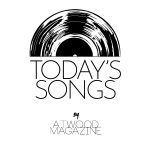 ---
:: Stream Matilda Mann ::