Edmonton-based hip-hop artist Mouraine comes to life with radiant energy and pure love on debut album 'In Search of Gold,' an unfiltered and unapologetic rap record full of heart and soul, vulnerability, passion and purpose.
Stream: "Gold" – Mouraine
---
I've always thought that chasing possessions was going to fulfill me, but I realised that to find gold is to find your purpose, peace, and happiness.
Mouraine wastes no time in getting to the heart of the matter on his debut album. "I just wanna fly, but the weight on my shoulders, life's pulling me back," he raps in the pensive opener "FOMO," setting the scene through a moment of reflective meditation and quiet resolve: "I'm a slingshot, it's time to spread wings, go leave an impact. I gave my whole life to this rap – it'll pay me back…" So begins one of this year's strongest debuts – an introduction brimming with raw, radiant energy and pure love. Mouraine comes to life on In Search of Gold, an unfiltered and unapologetic rap record full of heart and soul, passion and purpose.
I got a fear of missing out on
Everything that's been going on
'Cause I gave my whole life up
To this music that I make now
And even if it all falls down
I was giving it my all
I can't say that I ain't try
All them nights that I spent alone
I can't admit that I ain't cry
What you know about them cold mornings
Tell me what you know about them late nights
Let's get lost in this moment
And take a break from the world
Cuz I had some heartbreaks
That made me too scared to commit to a girl
I lost friends
Got me asking myself
Will I ever gain trust?
'Cause my world keeps spinning
And I'm way too numb
Barely celebrate winning
Any accolade, every damn move
It just feels like something to prove
Like I am that treasure
And every diamond is a cause of the pressure
Released May 5, 2023 via Birthday Cake Records, In Search of Gold is a wellspring of poetry and personality as Sudan-born, Edmonton-based rapper Mouraine takes us deep into his life, his world, and his journey: From his childhood – when he emigrated to Toronto with his family, seeking asylum in Canada without knowing a word of English – to his young adulthood, navigating relationships, overcoming stereotypes, finding his voice in music, and reckoning with our broken world and its broken systems – systems he's been facing throughout his entire life. Working with producer duo deadmen – aka Royal Canoe's Matthew Peters and Matthew Schellenberg – Mouraine offers an in-depth, candid look at his world in motion.
"There comes a time in every artist's career to pursue their unimaginable creativity, to find themselves and their sound," the rapper tells Atwood Magazine. "In Search of Gold is metaphorically a representation of my life journey. I've always thought that chasing possessions was going to fulfill me, but I realised that to find gold is to find your purpose, peace, and happiness, and that's what this album means to me."
"This record was put together after Deadmen sent me a demo for the song 'Gold,'" he explains. "I sent them back a verse within an hour and at that moment we realized that we would be working on a full length album. We didn't have a specific expectation going into this album, but we came out with a product we expected would come out. Different from my past projects, we scheduled time in the studio just to vibe and create everything from scratch. This album captures me in my element and in a vulnerable stage of artistry. People will learn a lot about me through this record and will discover more of my artistic side."
Mouraine describes his album as "musical, experimental, and golden." Its name is a nod to what he sees as life's higher calling – that greater objective toward which we should all be striving.
As humans we are always searching for something, and at times it's more materialistic and objective. This title was to remind people to search for that gold within you.
Right after the brooding opener "FOMO" comes the dazzling 24-karat title track "Gold," an unapologetic outpouring of inner strength and feverish resolve that sets the tone for all that's to come. "It's a raw rush of passion; a product of persistence and a statement of artistic intent – not to mention a hard-hitting best-foot-forward from the thoughtful, sharp-tongued wordsmith and performer.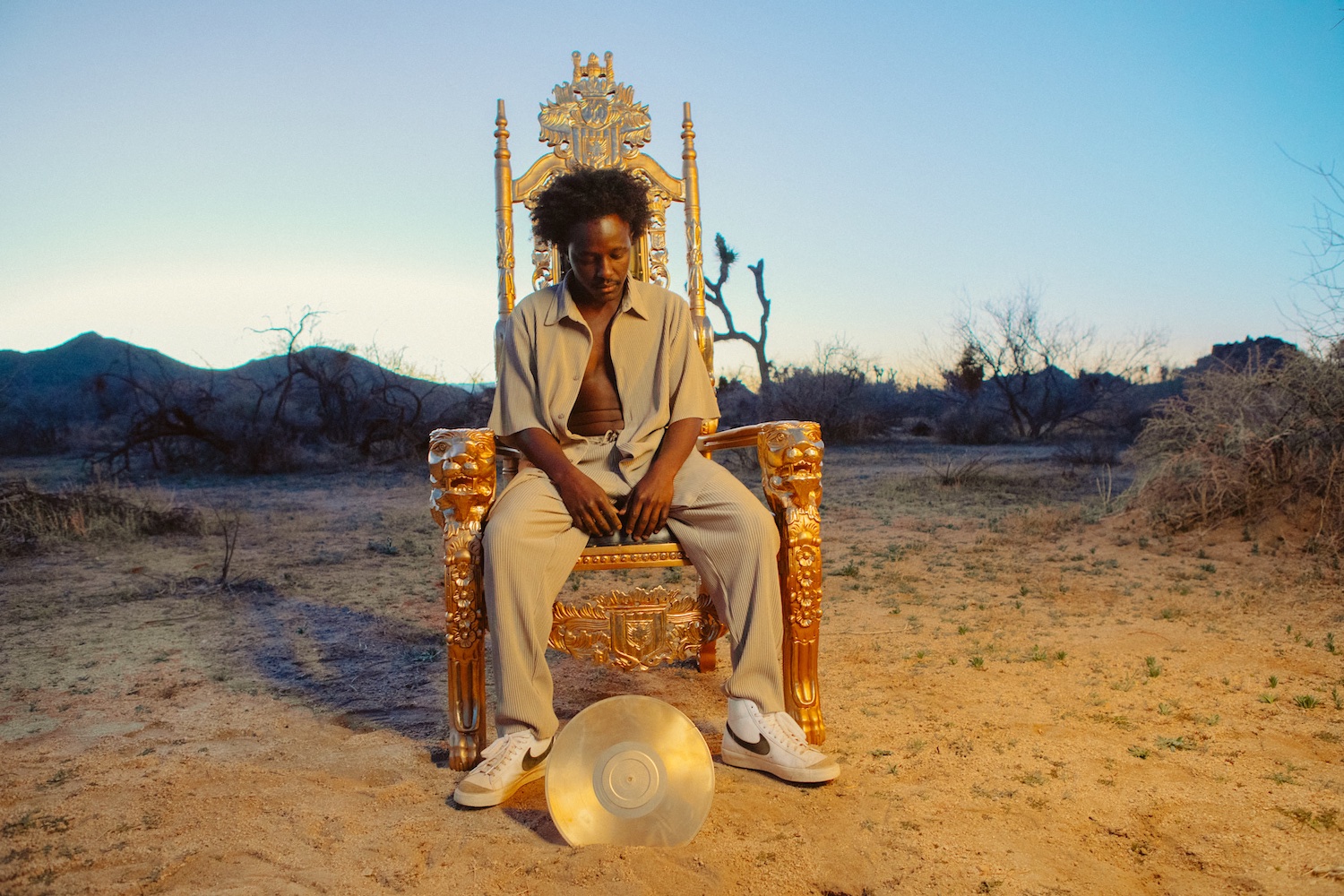 "I can never be one of them lames, dawg, I'm killin 'em," Mouraine fires off from the jump, establishing himself as an indisputable, permanent presence. "First M, I'm tryna add another call it Eminem – I'm way too ahead of them, look, my competition, I got rid of them." And so he continues, mixing a healthy dose of wit and bravado to assert himself as someone who "can't settle for nothing but the gold."
"The self-rediscovery stage is exemplified by the song 'Gold,'" Mouraine explains. "It's the perfect post-reaction once you discover your true worth as an artist and a human being. Once you know your capabilities and have reached an unexplainable state of belief in yourself, there is no such thing as settling for anything less than gold."
---
"Gold" is about setting high bars for ourselves, and in doing so, not selling ourselves short. It's a thesis statement of self-confidence and self-worth; of believing in our ability and our untapped potential. "The gold is buried far beneath the surface of the ground," Mouraine adds. "And when it comes to us and other humans, it functions in the same way. It will be difficult to accept anything less than gold once you conduct some soul-searching and come to an understanding of your true worth."
If you know your value and believe in yourself, you have no choice but to shoot for the highest heights. "I'm the future of this rap game," Mouraine declares in an emotionally charged breakdown. "I tried to put the city on my back, that gave me back pain. In 2016, we was poppin! Now I want the gold like Usain." A spirited, seductive anthem plunging the depths of self-confidence and self-worth, "Gold" is utterly inspiring: We come away from Mouraine's latest believing not only in him, but also in ourselves.
In Search of Gold offers a range of styles and energy levels as Mouraine continues to spill the contents of his innermost sanctum.
From the irresistibly catchy, upbeat grooves "Sick of Your Love" and "Up" (featuring fellow Edmonton hip-hop artist Moto) to the sleek, emotionally charged "Championship," the feverish "Planet of the Apes," the smoldering "Tonight" – a song of struggle, frustration, and yearning – and the dramatic swagger-fueled "Big Dawg" (featuring Westside Boogie), Mouraine keeps listeners' attention through powerful deliveries, instantly memorable melodies, and a treasure trove of intoxicating sound.
Girl I'm sick of your loving, it's the same old story
Thinking your loving isn't something for me
You tell me you love me, tell me you hate me
How you tell me you love me, then you tell me you hate me?
I gave you my love, but you threw it away
You might fell out love, but to me it's fate
Just don't let you heart get a fill up of hate
(Girl I'm sick of your love)
But hey, hey, look I'm still tryna see your body function
I'm tryna see if you can pull up to the function
Be my plus one, an empty seat's in the theatre
Or I could pull up in a new whip – two-seater
Take you down Cairo
You ever seen pyramids in the sand out in Giza?
You ever felt magic as you dance to musika?
But you play defensive, whatever hits you heart
You avoid the other senses
---
"One of my favourite highlights while creating this album was the everyday routine of studio sessions with Deadmen and Moto," he says. "A lot of conversations were had prior and between the records that shaped the album."
His favorite lyric comes from the song "Championship": I took a shot for the win in 2009, went over the time and over the time I learned one thing you can't skip is the grind. "This line is so relatable no matter what it is you do in life, as long as you're trying to accomplish something," he smiles.
My hoopty was green
Wrote a song for it put a me on the Complex Magazine
Lit the way for the boy when I slap the hi-beams
Whyte Ave. cruising
One thing we hate in this life is losing
So we do whatever we gotta do to get moving
My last couple years, I did some improving
I'm done self-proving, you don't see that I'm it now?
That's pure stupid!
I took a shot for the win in 2 double-O 9
Went over the time and over the time
I learned one thing you can't skip is the grind
Vulnerable, honest, and full of love, Mouraine positions himself as a steadfast prospector on In Search of Gold.
He's a  pioneer plunging deep into the core of what it means to be human – to try and fail, to want and achieve, to have and lose, to be alive and to thrive. By the end of this album, we have all the tools to be prospectors as well; and what's more, we have the inspiration we need to go and find the gold inside ourselves.
"I hope that every listener would hear this record and is motivated to follow their dreams and chase that gold from within," Mouraine shares. "I learned that I can definitely do what I put my mind into. And as long as I'm willing to try and explore I will figure it out."
Experience the full record via our below stream, and peek inside Mouraine's In Search of Gold with Atwood Magazine as he goes track-by-track through the music and lyrics of his debut album!
— —
Stream: 'In Search of Gold' – Mouraine
:: Inside In Search of Gold ::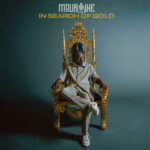 — —
FOMO
This song is self-explanatory. Having a healthy amount of fear of missing out on life is normal for all of us. For me, I'm seeing friends and people around me having babies, starting families, moving forward in their careers, and even purchasing homes. while I'm still stuck chasing this dream of mine. Realizing this, I took a big leap of faith and dove in blindly, hoping that everything would work out.
Gold
The song "Gold" is the perfect post-reaction once you discover your true worth as an artist and a human being. Once you know your capabilities and have reached an unexplainable state of belief in yourself, there is no such thing as settling for anything less than gold.
Best Friend 
Imagine meeting a beautiful girl at a party, gathering or a coffee shop. And after a few dates together you meet her friends. And realise that you're actually into her best friend instead. Yeah… this song kind of eases that awkward moment.
Tonight
This song runs through a journey from my younger days. My humble beginnings trying to adjust and fit in a new country as a refugee reaching a place where I no longer had to worry about my safety and basic survival needs, but now I had to face new struggles. It's hard to dream big when the system is set up to limit you to a stereotype. Being in a dilemma of feeling grateful, but still hungry for more.
Sick of Your Love
No relationship is perfect. However, this song perfectly describes those toxic, hate and love relationships. Nothing is worse than trying to please someone who is wishy-washy, hot and cold, in and out, and indecisive when it comes to loving you back. No one needs to go above and beyond to prove that they need to be loved back.
Love Me (feat. JRDN)
A sequel to SOYL, once you've convinced someone to love you back. Past your honeymoon phase. Comes the fighting to keep the love alive. This song describes that healthy communication that comes after the fights.
Glory
When you start to see the fruits of your labor. And you get to see your dreams come true. You remember all the hard times and challenges you had to face to get here. when beating all the odds and doubts of non-believers. Nothing is more satisfying than seeing someone who never believed in or supported you say, "You did it." GLORY, GLORY, GLORY!
Championship
Being a struggling artist on the rise for so long feels like a sports league. You played an entire season, game after game, show after show, song after song, and so on. You've finally reached the playoffs and made it to the finals. This album is, to me, like playing a championship game, and the songs take you play by play through that game.
Big Dawg (feat. Westside Boogie)
This song is about the underdog becoming the Big Dawg. Growing up as the little guy with a big heart has always been a blessing in disguise. It humbled me, but it also never limited or kept me from achieving anything I wanted. "It's not the size of the dog in the fight, it's the size of the fight in the dog." Right Boogie?
Up (feat. MOTO)
When some of us reach a certain level of success, our egos take over. We tend to forget that life has a funny way of pulling you back. This song is a testimony to myself. No matter what level of success I reach, I will never forget where I come from and the people who helped me get there. Because in life, it's true that what goes up must come down. I just want to make sure that if and when I land, I've laid the groundwork for a soft landing. 
Loyalty
We live in a world where people switch on loved ones for temporary gains. People are so deluded by the idea that the grass is greener on the other side that they forget that it is greener where you water it. What scares me the most is when I give the real me to someone and they betray me. because I believe in forever. If you have someone around you who is genuine and is present to support you through the ups and downs, cherish them.
Planet of the Apes
This song is rage. We live in a day and age where people would rather send subliminal messages or keep silent about things that really matter to them. In this song, I let out the beast in me to motivate people to always speak the truth and how they feel about situations and people. Never let anything dim your light.
Destiny
With all the odds stacked against us, let us not forget that God has a plan for you, and as long as you go after our purpose, no weapon formed against you will prosper. I come from a country of war crimes and corrupt politics. I grew up in the murder capital of Canada. I lost loved ones to crimes and the corruption of the system, but I get to travel the world and share my story while doing what I love. I've done the unimaginable and been to places that I could never have dreamed of. Why me? I can get lost forever trying to wrap my head around that question, or I can accept my destiny.
— —
— — — —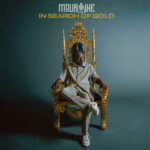 © Mat Dunlap
:: Stream Mouraine ::
---