Blonde Maze's debut LP 'Something Familiar' blends futuristic EDM sounds with lyrical themes about embracing the past, resulting in a compelling musical juxtaposition. 
Stream: 'Something' – Blonde Maze
---
On November 3rd, Amanda Steckler broke some personal new ground with the release of Something Familiar, her debut LP and her first substantial release on the independent label Enhanced Chill. It was a gratifying moment for Steckler, who adopted the alias "Blonde Maze" in 2015 and has amassed a substantial catalogue of indie electronic music in the years since then. Spending quarantine time formulating new music at her parents' place in Florida, then putting those songs on wax upon returning to her studio in New York, allowed her to graduate to her new career phase as an LP-maker.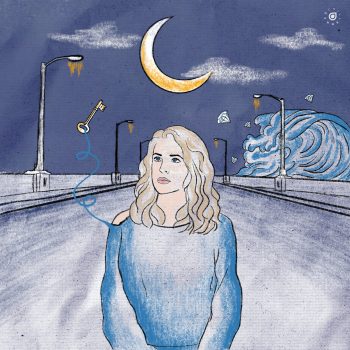 Spacing out
Wishing that you would run your hands through my
Hair one more time
I wish that I could die
Right next to you in every life
I miss you
So much that I can feel it in my spine
And in my mind
I wish that you were dreaming
Right next to me
Another night
Oh, you're something familiar
Oh, I need something familiar
On Something Familiar, Blonde Maze's well-honed electronic style is on prominent display. The album's title speaks to its central lyrical themes: "something familiar" refers to the comforting elements of our past, and how we want to embrace them despite knowing that moving on is the responsible course of action. "When our lives change, we end up seeking out something familiar, something to grasp onto that feels safe," she explains. "This album is driven by hopeless love, moving on, and letting go. It is about balancing the comfort of the past with the promise of the future."
Here, Blonde Maze speaks to the making of Something Familiar and how she was able to craft new music that simultaneously speaks to the past and future.
— —
A CONVERSATION WITH BLONDE MAZE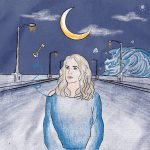 Atwood Magazine: Can you talk a bit about your musical background and how, of all the genres out there, you wound up going with electronic music as your passion?
Blonde Maze: When I was younger, I used to do more singer-songwriter stuff, and even a lot of rock stuff. It was a lot of angsty teenager-type of music. And I played guitar and sang. That was the extent of it.  I think around 2013, right towards the end of my college experience, I started listening to indie electronic music. I listened to bands like Purity Ring and used Spotify Radio to find similar tracks in that genre. I kind of went on a million tangents and found a bunch of different things. I realized, "Oh, this is the style that I like. This is the style that I want to learn to make." I kind of took that and ran with it. Also, right after college, I interned for an indie electronic band's manager, and that was sort of a stepping stone for me.
You've spent a lot of time in New York City, and are there at the moment, but you were also in Florida not too long ago. How have you been influenced by the creative contact you've had in both of those locations?
Blonde Maze: New York is by far one of the most diverse and creative and artsy cities that you can get. It 100% had influence over my development as a creative artist and my passion to pursue this career and everything. I lived in Florida for about one year and that was during quarantine. My family is down in Florida, so I went to stay with them. A lot of the album was shaped during that time. Something about being stuck at home and just being so quiet down here versus in New York City definitely provided a lot of time for me to sit down with my thoughts and put them into music. Then I moved back to New York and built a little studio in my apartment. I feel like I can harvest so much creativity there. I love New York.
EDM seems like your particular forte. Have you been able to latch onto the EDM scene there and benefit from it in various ways?
Blonde Maze: Before COVID, I was playing shows for a while. I got to meet a lot of techno artists and collaborate and network in that sense. New York is the kind of place place that's big with every different kind of music genre. So, there's totally an electronica scene, 100%, and a lot of different venues and clubs that particularly promote electronic scene. It's also nice to be able to meet up with people in New York and go to shows and events together, and sometimes even work in the studio together. This is something that I really didn't do so much while I was in Florida, even though there is definitely is a Florida EDM scene. I just had to quarantine while I was living there.
Now we can shift our focus to your new LP, which is called Something Familiar. How did this project come together? Also, given that you've released a lot of EPs and individual singles in the past, in what ways is it significant for you now to be releasing a full-length LP?
Blonde Maze: After Enhanced Chill and I released a couple of things together, we sort of sat down and said, "Hey, this could be a great opportunity to work on another project together." I wanted to do an album with the Enhanced team— I'd known them for a while, and I'd be able to tell a story that I'm very passionate about. So we kind of set that in stone and I started working on it. Very soon, the main theme of the album came together. It was something that I'd always been writing towards in the past— this sort of yearning for something to latch onto, something familiar, something that you find comforting. And so, we took that and ran with it, and turned it into a full-fledged story.
You've stated that "this album is driven by hopeless love, moving on, and letting go; it is about balancing the comfort of the past with the promise of the future." How were you able to flesh these themes out into song form and are there any particular songs or passages that embody these themes especially well?
Blonde Maze: I feel like I've personally gone through a lot of changes in the past two or three years. I'm not afraid of change. Throughout it all, I kind of felt like I was always looking for something that I knew— something familiar, something that I could hold onto, that I knew was a source of comfort. Through all the change, I just wanted comfort from the past. When quarantine hit, it was probably a universal feeling that everybody just wanted to get back to something familiar and feel that sense of normalcy again. I felt like I was going through something personally that that theme depicted and I felt like it was pretty relatable in the moment. I think it was just a lot of yearning and hopeless love and sort of forcing yourself to hold on. You're being pulled back towards something, but you know you have to move on.
I like referencing certain specific objects and memories from the past. For instance, [I do this in the songs] "Blue Sweater" and "Not All Flowers Bloom," in which one of the lines is about "smelling all of your perfume." These are all very particular things that you miss when you're missing somebody. Even with "Diamond Eyes," there's very much that feeling of desperation— "I need one more day with you. I need to move on, but I need one more day." It makes it so that there is a mixture of being pulled back toward the past but also moving on and growing, which is important and healthy.
What kind of beneficial friendships or creative partnerships have emerged from your time with your label, Enhanced Chill?
Blonde Maze: I loved Enhanced Chill. My relationship with them goes back to 2014, when I interned there. It's funny— it was so much smaller back then. It was, like, a one-room office, and I think there were only three or four employees there at the time. It was kind of an opportunity for us to work together as artist and label. Now, they have such a great team. They have creative direction and planning, and they've encouraged artistic development. They're really great at what they do. They've gotten me up to a lot of people, a lot of new ears. That's something I'm really grateful for. A lot of people over the past year, year-and-a-half, have been reaching out. More and more people are hearing my music. It's gotten me into more avenues than I would have otherwise.
What are your hopes for the future, in terms of the places you might get to reach, the audiences you might get to perform for, and the creative work you might be able to do on the heels of this new project?
Blonde Maze: I want to keep reaching new audiences. I hope my music can fall into the hands of people who can relate to it— that it helps them to feel something, get a cry out, or whatever. I also hope to be playing more shows, as I see that as a way for me to keep making new connections. I've been working on the live set for the album. Hopefully, that'll be a big next step for me, and then I'll sort of just harness in on that. Before quarantine, I was performing. Then quarantine hit. I kind of want to build my live set around the album, because right now, it needs work. It needs to be updated.
What are some techniques you have for adapting your studio music into a ready-to-perform live set?
Blonde Maze: Usually, I find key elements of a song, whether it's drums or some sort of lead. I take that part out of the song and program my mini-controllers to each sound that I want to play live. That way, when the backing track comes in, it won't have drums or piano or something specific on it, so that I can perform that part live and improvise and throw some new elements onto it. Obviously, I take my vocals out, too, so I can sing live.
— — — —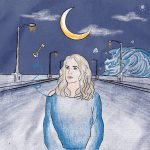 ? © 2022
:: Stream Blonde Maze ::
---